The BMW M8 Competition has been developed in accordance with the BMW M knowledge base in motor racing. As standard, it has all the ingredients to deliver focused handling with superb lateral and longitudinal dynamics. However, this Manhart MH8 800 limited edition is a real madness on wheels.
In the case of the Competition version, the V8 with M TwinPower Turbo technology as standard develops 625 hp (460 kW) at 6,000 rpm and 750 Nm of torque between 1,800 and 5,800 rpm. With these figures, the BMW M8 Competition Gran Coupé is capable of going from 0 to 100 km / h in 3.2 seconds, while the maximum speed is limited to 250 km / h.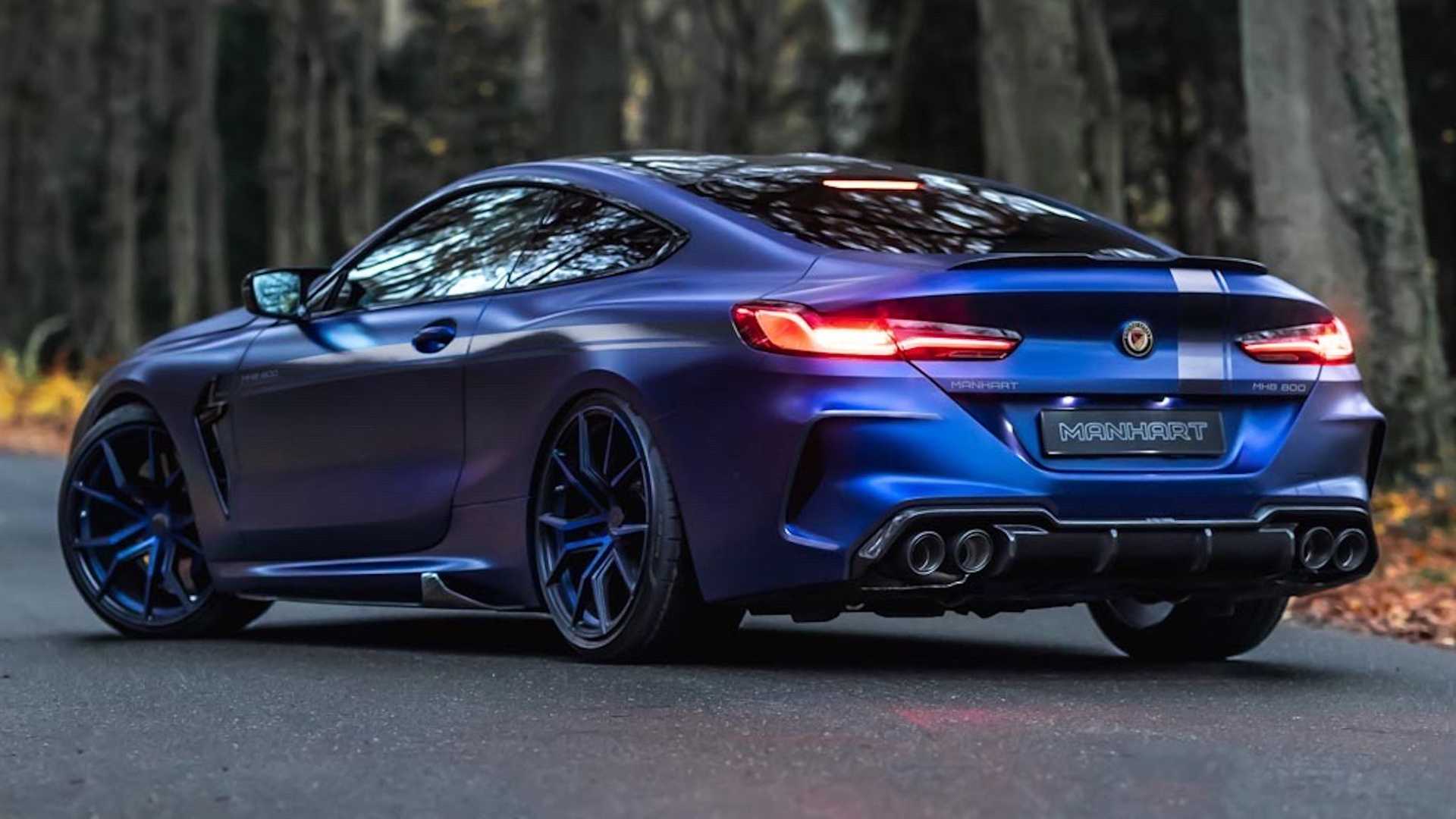 But you already know how the aftermarket specialists are, unable to settle for already irrational figures. In Manhart they have not wanted to miss the opportunity to get their hands on the Bavarian sports car to do it even wilder than the Porsche 911 Turbo S itself. Of course, there is also a gala dress for the occasion.
The details of the Manhart MH8 800
On the outside it is dressed in matte blue to obtain a much more striking appearance. This color contrasts with the details and the vinyls in black. Its height has been lowered by 30mm thanks to new adjustable KW shocks. This is paired with a set of Spider-size alloy wheels. 21 inch with blue and black finish.
There is also the Manhart signature on the bodywork, with a splitter carbon fiber, a vented GTR hood, new bumpers and a subtle spoiler behind. At the rear we also find a new silencer with four exhaust tips wrapped in carbon fiber or ceramic. Mind you, the icing on the cake is under the hood.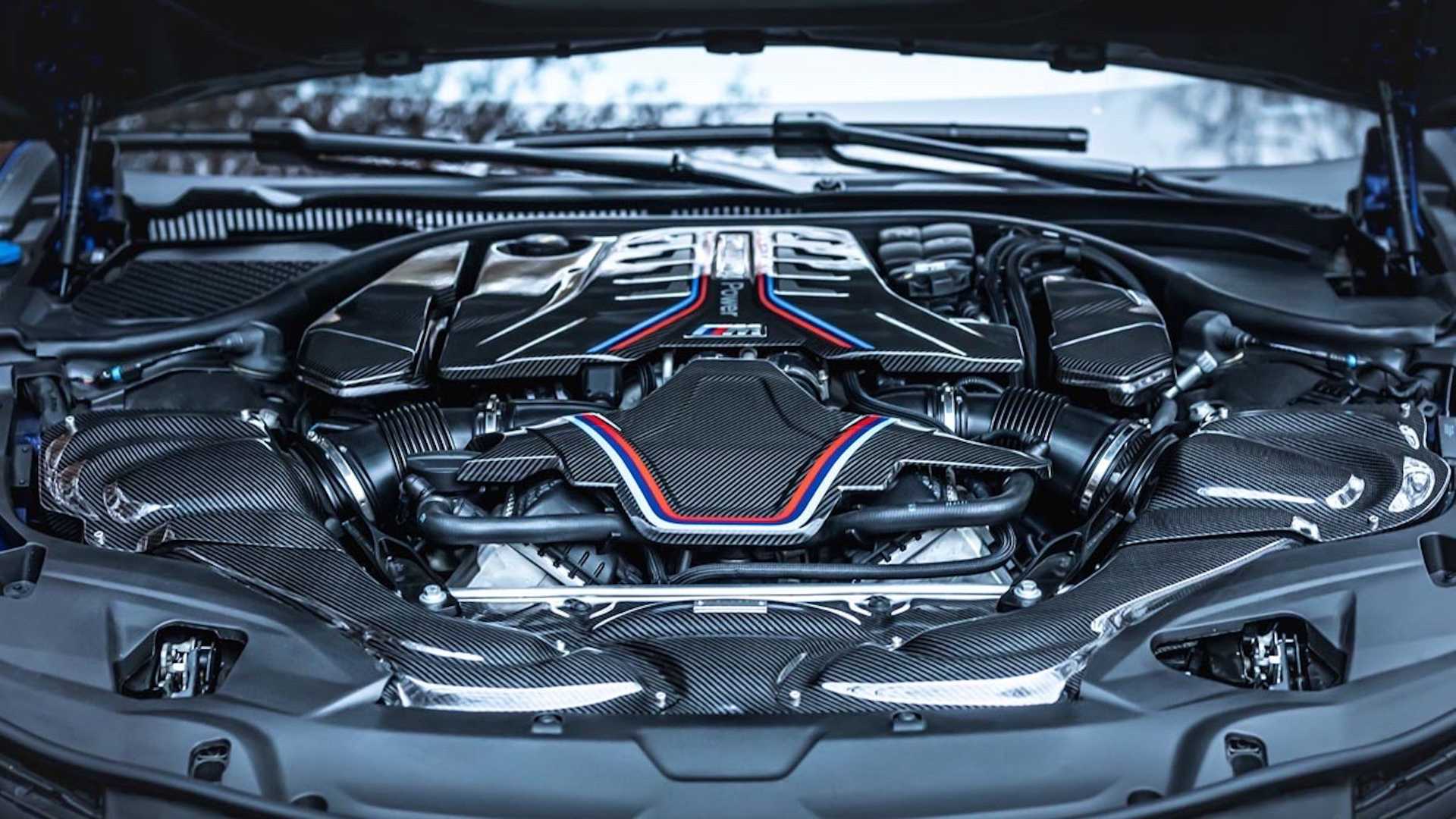 As its name suggests, the 4.4-liter V8 engine it has gone from 625 CV and 750 Nm to a not inconsiderable 823 hp Y 1,070 Nm. To this end, numerous modifications have been carried out. Includes turbocharger upgrade and intercooler of the brand, while installing a carbon fiber intake that allows better air flow.
Generating power also requires getting exhaust gases out of the engine faster, so Manhart has installed its own stainless steel exhaust system. The set is completed by an update in the software. With this, it is capable of covering 0 to 100 km / h in just 2.6 seconds and to reach 200 km / h from standing in 5.7 seconds.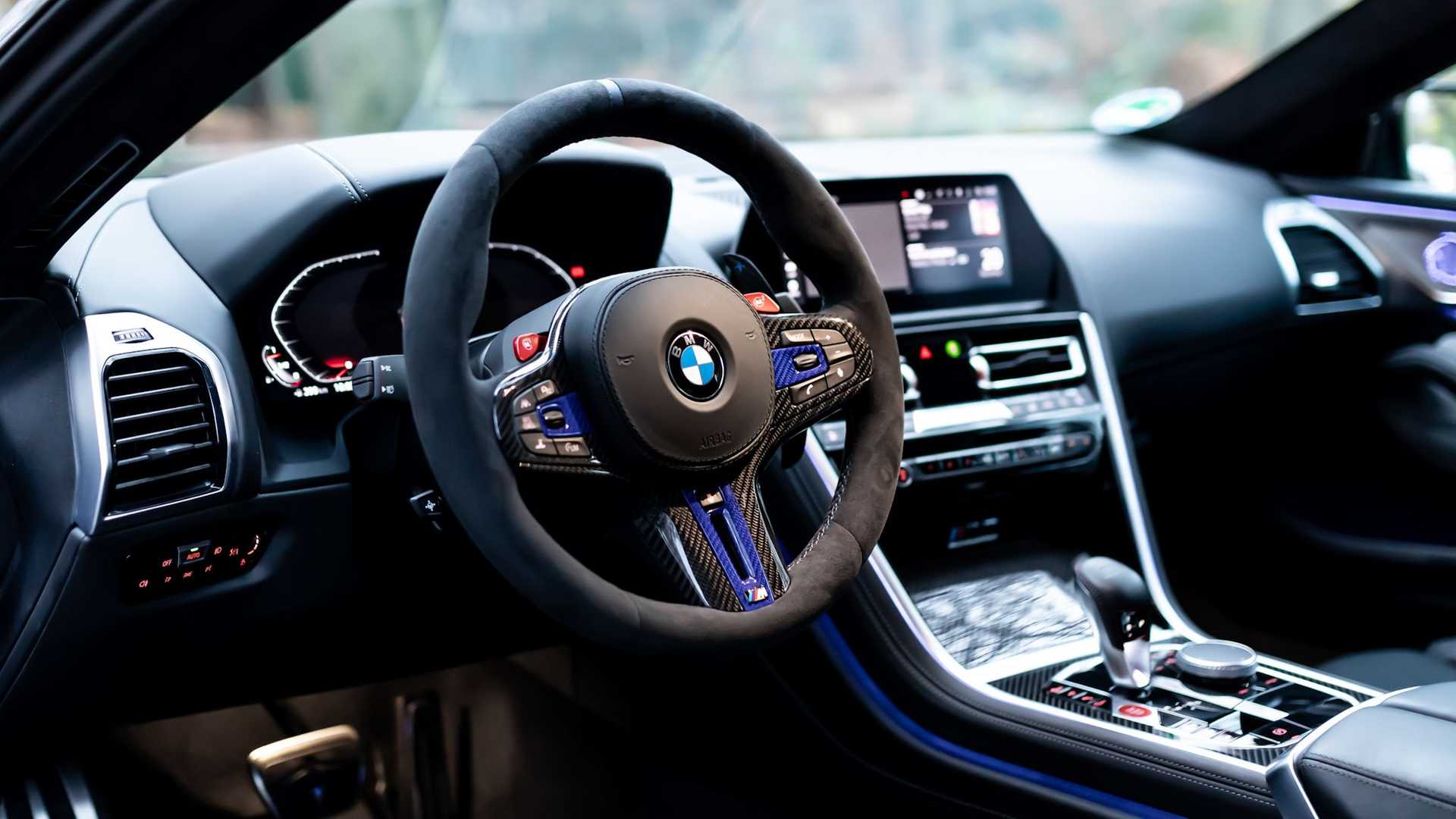 Inside, the BMW M8 Competition Coupé from Manhart can be optionally equipped with details of carbon fiber for the steering wheel and shift paddles. The blue details are not lacking either. We don't know exactly what the price of this pack could be, but Manhart will only make 10 copies of the MH8 800.
Image gallery