2022 is approaching and with it the 60th anniversary of Shelby American. That is why the American firm has not wanted to miss the opportunity to present its new GT500KR. Based on the Mustang GT500, this 2022 Ford Shelby Mustang GT500KR third generation is known as the «King of the Highway» (King of the road in English).
The GT500KR package costs $ 54,995 and can be applied to any 2020-2022 GT500. Shelby will begin accepting orders on February 1st. However, the first production copy will be auctioned in Scottsdale, Barrett-Jackson, on January 29. Proceeds will go to the Carroll Shelby Foundation and the Juvenile Diabetes Research Fund.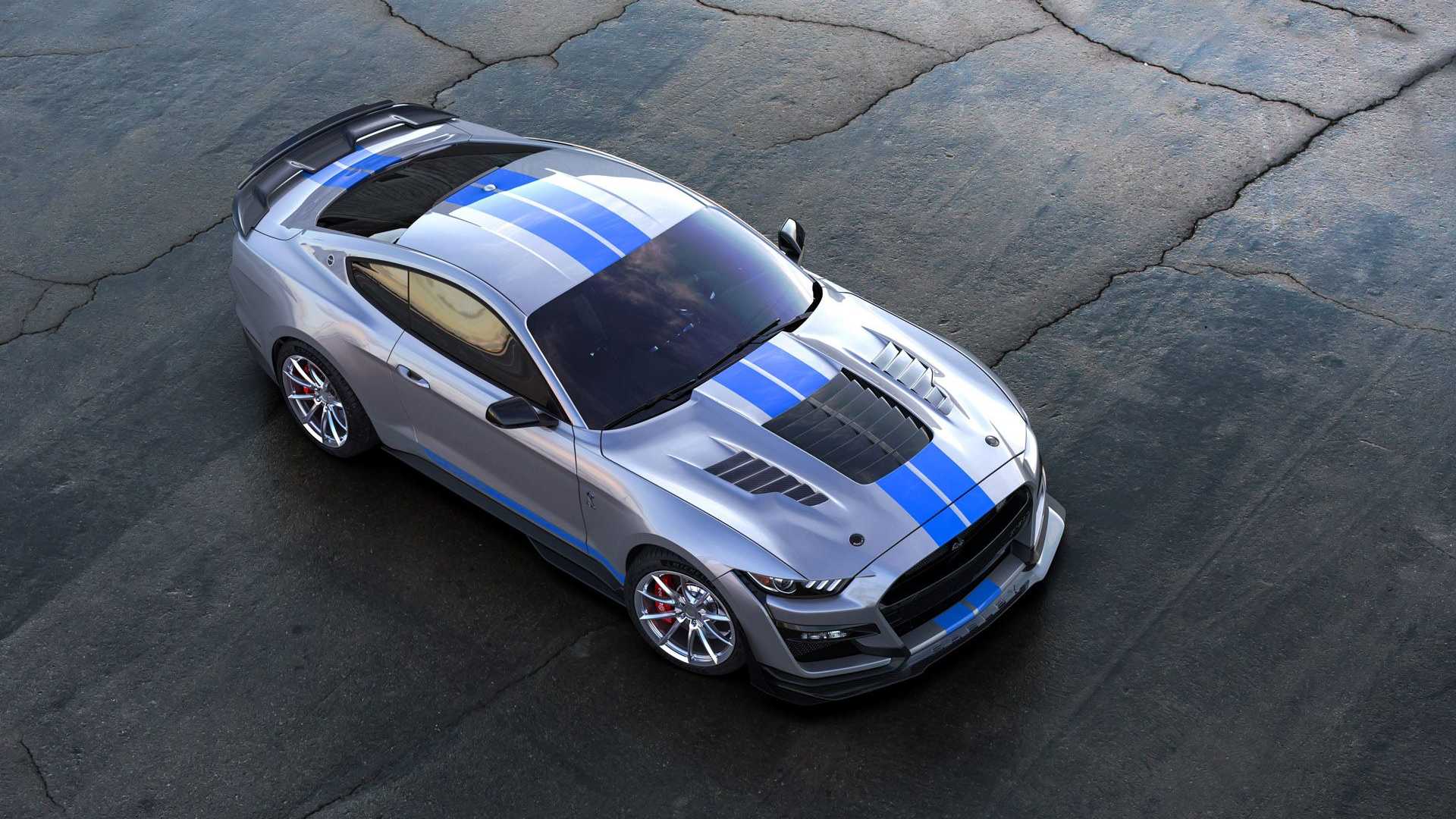 Only 180 (60 per model year) copies will be offered in the United States, while the remaining 45 will be available in other countries.
What's new in the 2022 Shelby Mustang GT500KR
Shelby American's latest creation is quite simply imposing. On the front, the model sports a series of carbon fiber components. These include a hood, front splitter, rear diffuser, and Gurney flap. Buyers can also equip various types of stripes, many Shelby badges, and a flared body kit.
No less striking are the 20-inch wheels or the spoiler of biblical proportions. At the rear, the sports exhaust system with four exits puts the musical note to the whole. Reupholstered leather seats, embroidered floor mats and a numbered dashboard plate are available for the passenger compartment. Optionally, the rear seats can be replaced by a roll bar.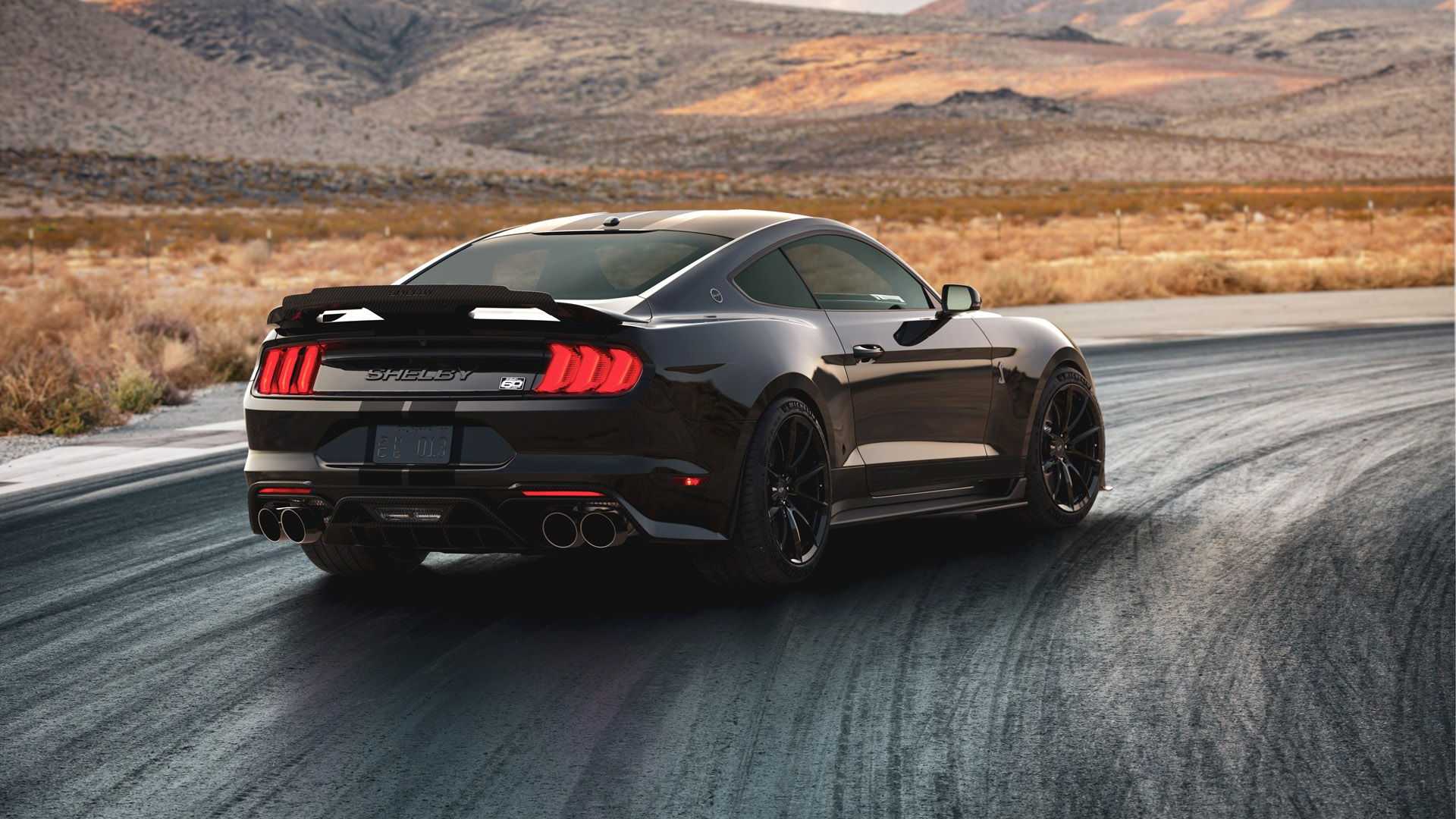 At a technical level, the GT500KR has been outfitted with some goodies. This is the case with high-performance axle shafts, height-adjustable dampers, Ford Performance stabilizer bars and a recalibrated MagneRide suspension. The model also has caster plates, hardened wheel studs, and performance-spec tires.
Put the icing on the cake the touch-up of the engine 5.2-liter V8. It has been fitted with a 3.8-liter Whipple supercharger, a intercooler, a heat exchanger, a cold air inlet and an exhaust catback by Borla. Thanks to the modifications, it delivers 913 hp (671 kW), almost 200 additional hp compared to the already powerful Mustang GT500.
Image gallery