Last year the firm of the four rings presented us the renewed Audi Q5 and, with it, the arrival of a new and attractive body variant baptized as the Q5 Sportback. After the start of commercialization of both models, the TFSIe versions are now arriving which, as you already know, are the brand's plug-in hybrid versions.
The propulsion system is made up of the engine 2.0 TFSI four-cylinder turbocharged gasoline powered by the Audi Q5 45 TFSI, with an output of 265 hp (194 kW), combined with a synchronous electric motor integrated into the seven-speed S tronic gearbox.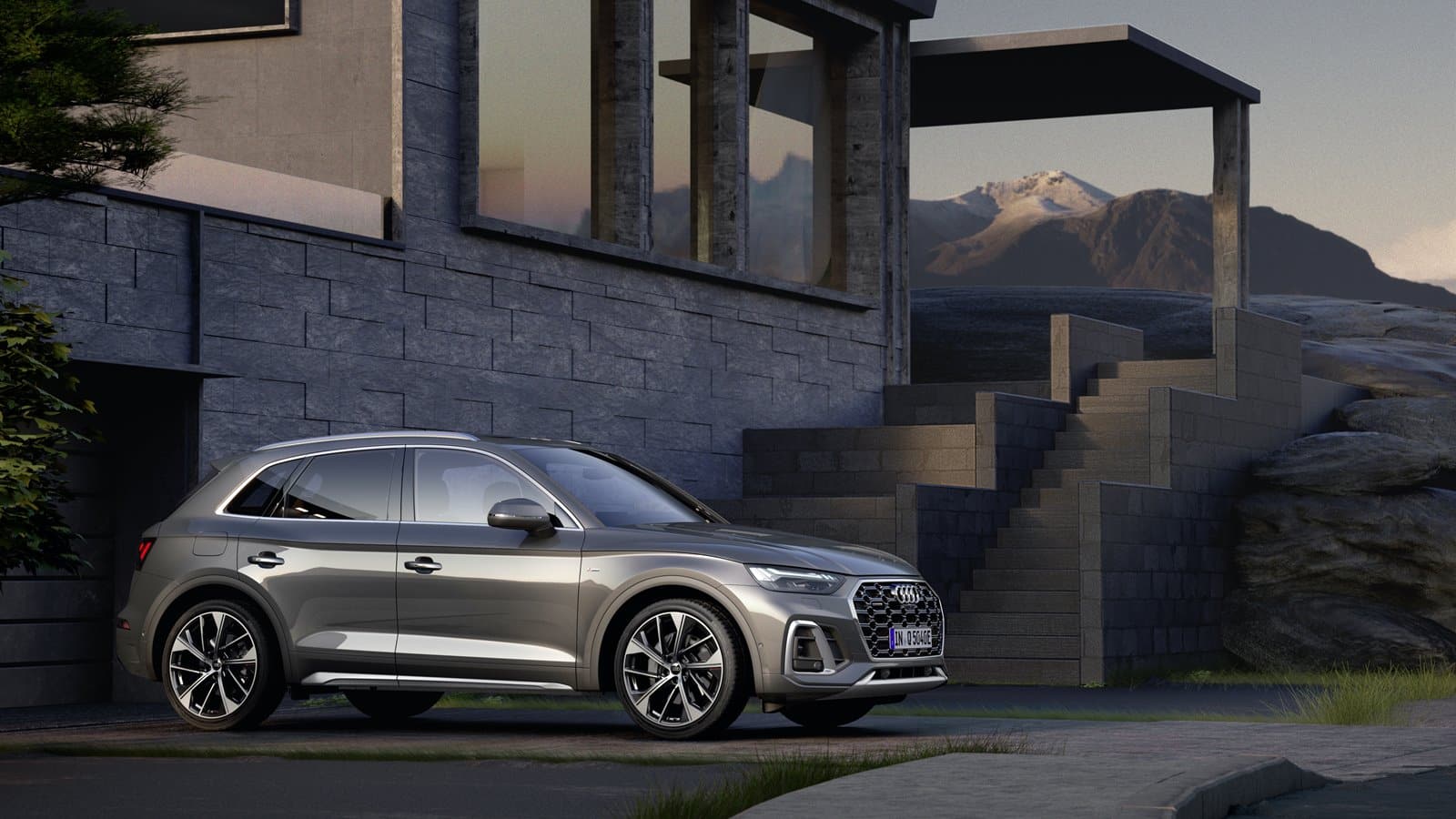 To transmit the power to the asphalt, the efficient quattro ultra technology. Depending on the system output, Audi offers two plug-in hybrid versions for the Q5 and Q5 Sportback: the variant 50 TFSIe, with 299 hp (220 kW); and the most performance 55 TFSIe that delivers 367 hp (270 kW).
The Audi Q5 with this latest version accelerates from 0 to 100 km / h in just 5.3 seconds. The 50 TFSIe certifies a combined cycle fuel consumption of between 1.5 and 1.8 l / 100 km, equivalent to CO emissionstwo between 35 and 43 g / km. The battery capacity in both cases is 14.4 kWh (net).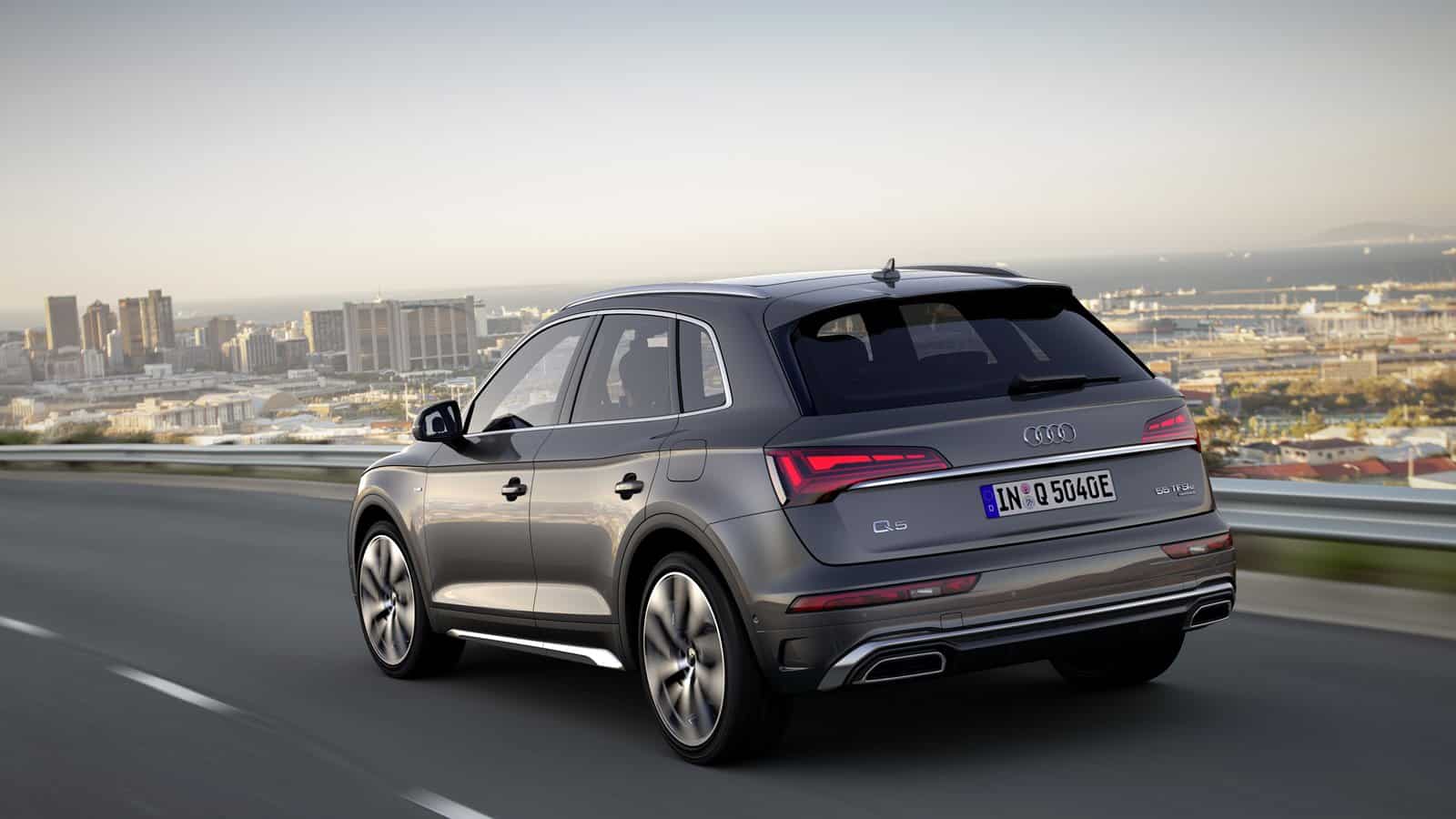 This allows the Audi Q5 TFSIe to declare 62 km of electric autonomy (WLTP). Customers can charge their Audi Q5 TFSIe from a household electrical outlet, an operation that will take just over six hours. With the serial cable, using a single-phase 32A industrial outlet, charging time is reduced to just 2.5 hours.
Equipment and price
In addition to the equipment corresponding to each trim line in the Audi Q5 range, all TFSIe versions feature the standard compact charging system, the cable to recharge with alternating current in public charging stations at a maximum power of 7.3 kW and the rear bench plus.
In the case of the 55 TFSIe, the comfort key. The Audi Q5 50 TFSIe, available with the finishes Basic, Advanced, S line and Black line, starts from the 60,210 euros. In the case of the Q5 Sportback 50 TFSIe, the commercial offer begins with the Advanced finish, whose price starts at 66,810 euros.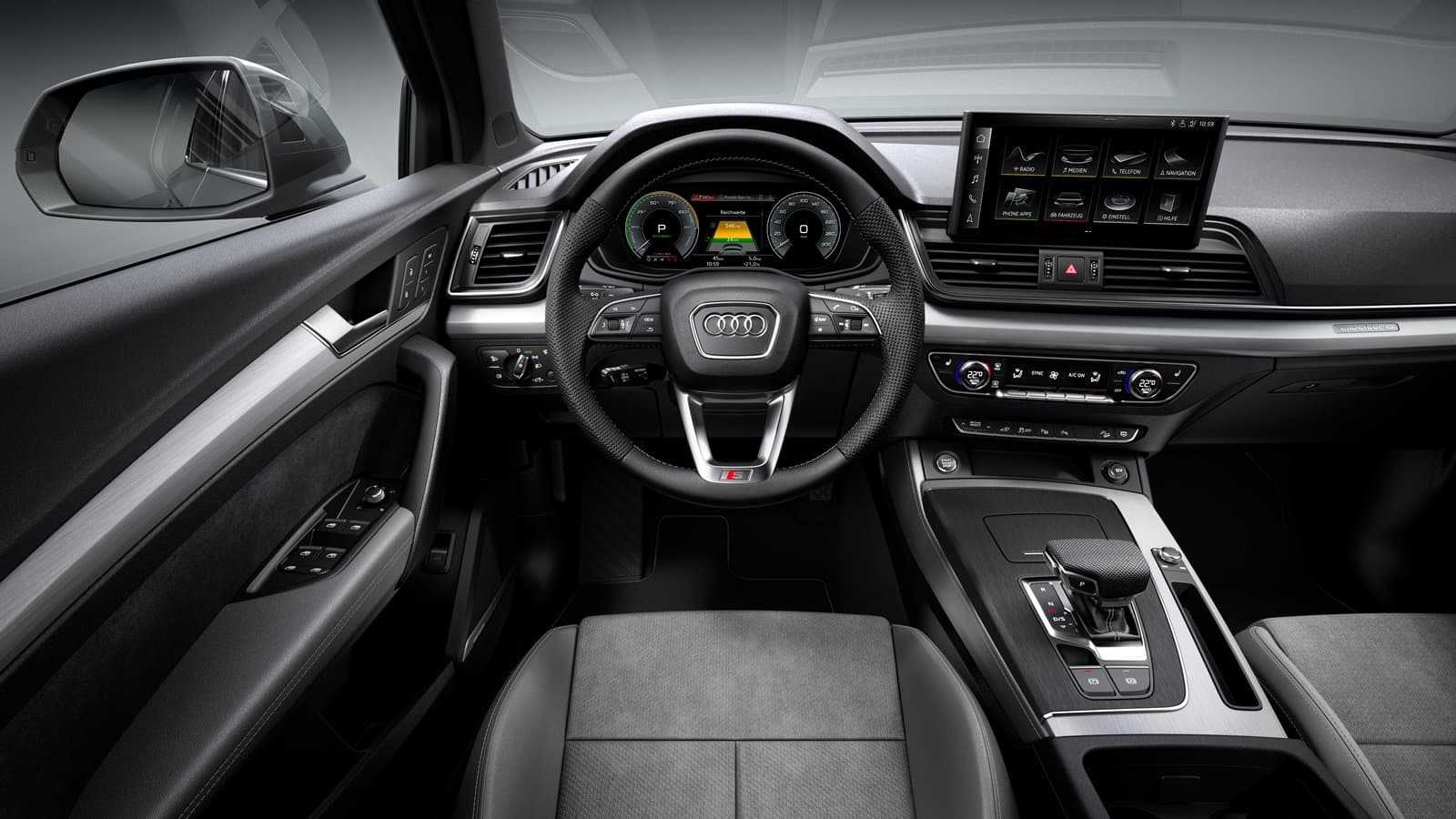 The most powerful engine is reserved for the two sportiest finishes, S line and Black line. The Q5 55 TFSIe is available from 70,160 euros, while the Q5 Sportback 55 TFSIe has a base price of 73,160 euros. They will reach the first customers in the middle of the year and, as usual, there is a wide catalog of options available.
Image gallery