The popularization of the segment trail favors the appearance of models very diverse. It is no longer just about great motorcycles versatile, heavy and expensive, there are also options for other needs, tastes … and pockets.
Apart from the dominance of the scooter market in the Spanish market, trail bikes are Most sold And no manufacturer wants to give up their slice of the pie. It is the case of Motron, one of the brands of the Austrian group KSR, that has become a success for a few months to his X-Nord 125.
A simple trail but able to meet the demands of those who approach this typology for the first time and with a really adjusted price: 3,099 euros. KRS 'strategy involves design and develop technology at its European headquarters to then manufacture the motorcycles in Southeast Asia thus reducing costs to the maximum.
The technique
Beside a design that evokes the great trail of the segment, the X-Nord surprises with a more than convincing equipment for its positioning. Uses a single cylinder engine four-stroke 124.8cc, water-cooled and capable of delivering a power of 12.5 CV. The change is six relationships.
The chassis is tubular A front telescopic fork and a single central shock absorber are anchored to this structure on the rear axle. The wheels have a diameter of 17 inch both front and rear, while braking is entrusted to two discs: 265 millimeters in diameter, the anterior and 240 millimeters in diameter.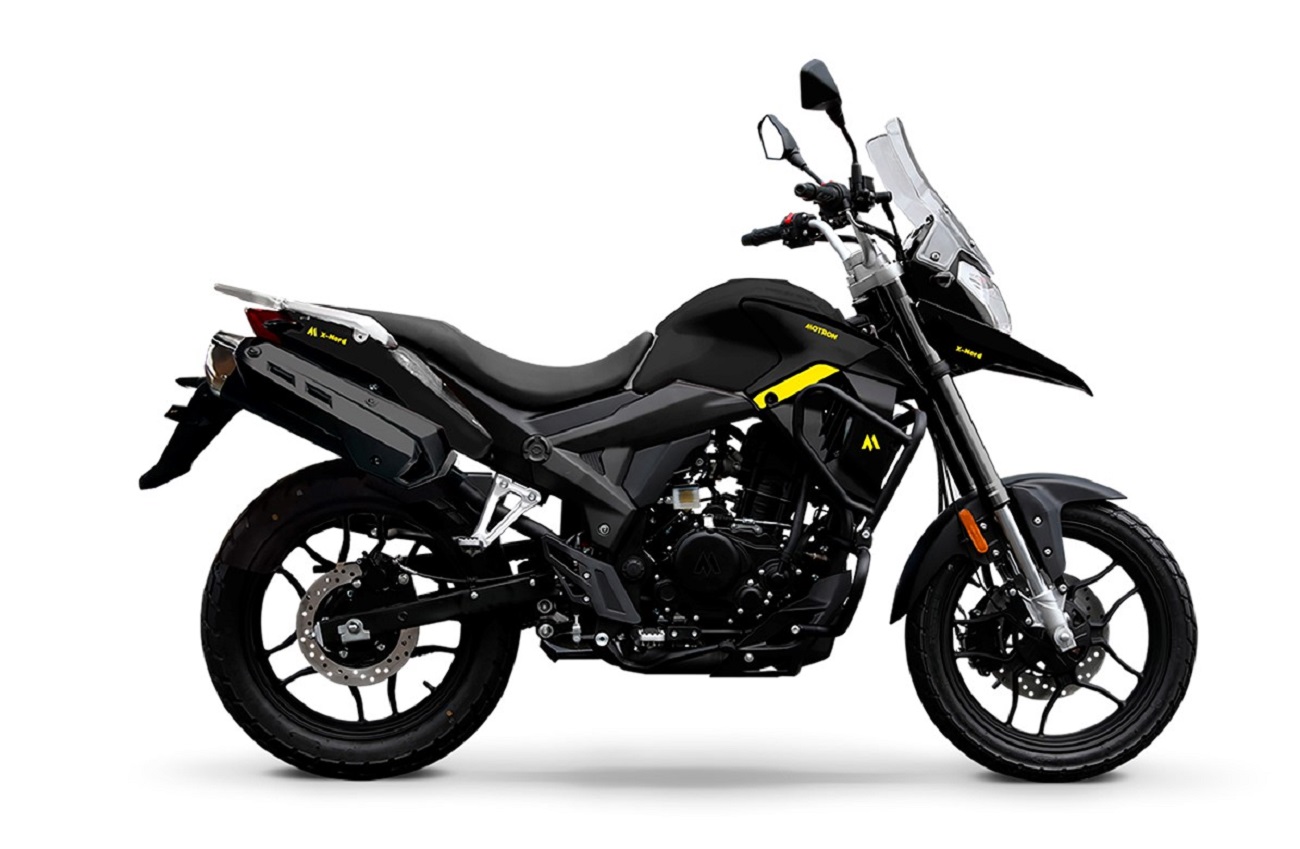 The fuel tank offers a capacity of 14 liters, which added to very contained consumptions (three liters per 100 kilometers) translates into an autonomy of almost 500 kilometers before need to refuel. A quality that is also valued in the everyday use, due to the low cost of maintenance and use.
Those who are older tourist ambitions, Those who intend to face trips of a certain entity alone or in company, can opt for the version Touring of the X-Nord.
With the same mechanical base, add a series of valuable items for this performance, how are they two side trunks aluminum and plastic, plus a rear trunk of the same materials. Its price is 300 euros higher, a more than competitive amount for these accessories.