The electric motorcycle sector is constantly growing and more and more players, both established and new, are joining a market with great potential. Within it, it is the low-displacement scooters that, due to a trend, add higher sales and now a new model has arrived that is looking for its share of the cake, the nerve exe.
The new Nerva brand arises from the collaboration of several companies, most Spanish, and, above all, it has the backing of the Chinese giant BYD, which has a lot of experience in battery manufacturing, task that he will be in charge of in addition to taking care of the assembly of the vehicles.
It has decided to make its way into the market that moves the most registrations in Spain, that of 125cc scooters (in this case, the equivalent), which has in its favor the car license compatibility with three years of experience and with adjusted prices.
In the case of the Exe, its exit fee is €3,380with the aid of the Plan Moves III and with the acquisition of batteries with format rental for five years.
These are a differentiating point with respect to other models since, instead of being lithium-ion, which is usual, they are of lithium iron phosphate (LFP). This type has a lower energy density, but is more durable and degrades less, achieving up to 6,000 charge and discharge cycles in the case of the Nerve Exe.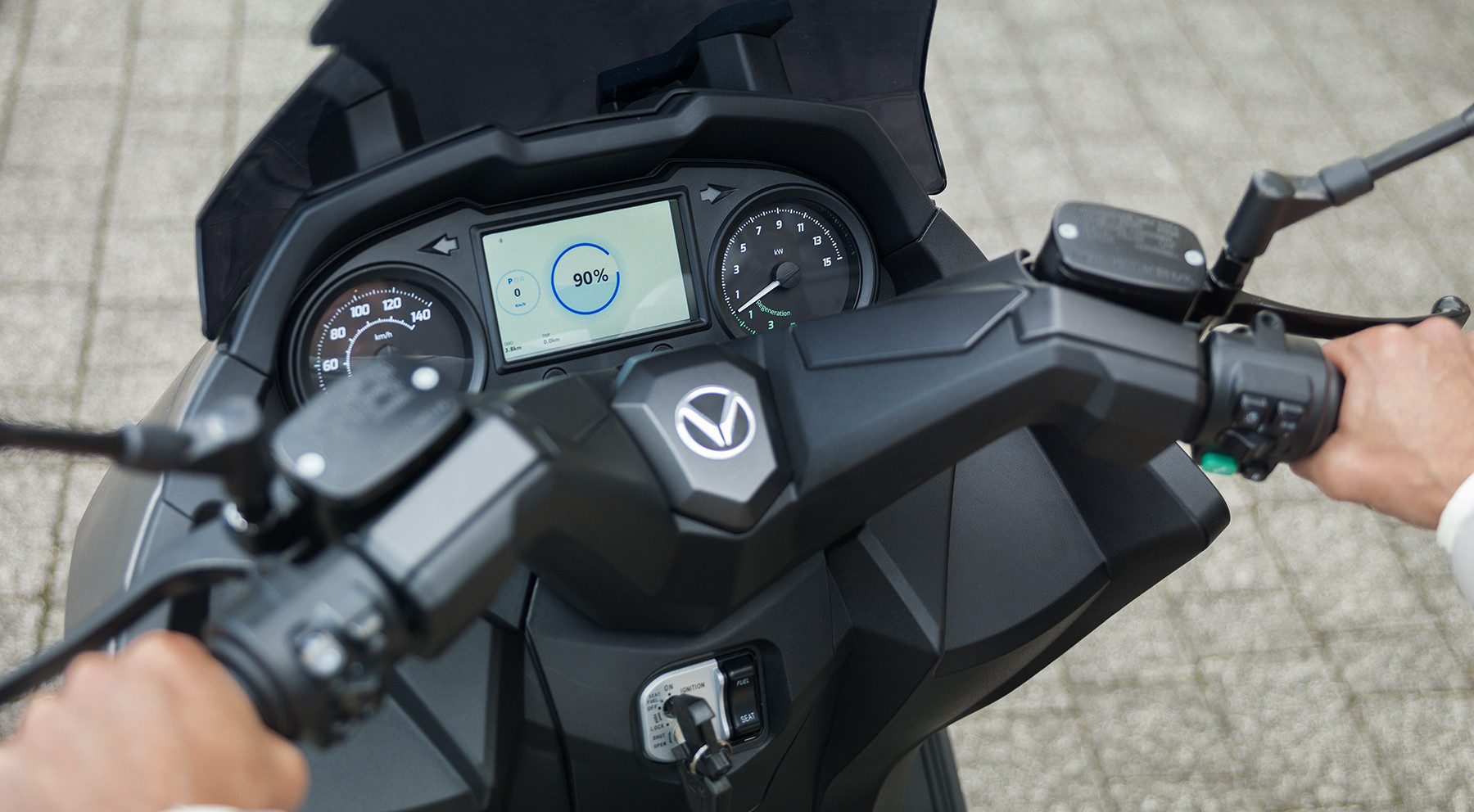 It has a capacity of 5.76 kWh which gives you a maximum autonomy than 115 kilometers using 'Normal' driving mode, but the range can be up to 150 kilometers with the 'Eco' or reduced to 75 kilometers if the 'Sport' is used
Can be fully loaded four hours and 20 minutes thanks to an integrated charger of 1.8 kW, filling 80% of its capacity in three hours and twenty.
Another feature that differentiates it from other electric scooters is that the motor, instead of going on the rear wheel, is located in a central position. Has a rated power 9kW (12.1 hp), although it can deliver up to 12.1 kW (16.1 hp) at specific times. Thanks to this, it reaches a maximum speed of up to 125 km/h.
Due to dimensions and weight it is accessible for users of virtually any size: It has a length of 2.22 meters, the seat is located 800 millimeters from the ground and the weight is perhaps its only drawback in this regard, since it amounts to no less than 600 pounds.