From next January the range of the Kia Ceed will receive important changes, reducing the variety of mechanics but also releasing some more efficient blocks. Of course, all versions exceed the Euro 6D-Full anti-pollution regulations that come into force on January 1.
In gasoline, those interested may choose the 1.0 TGDI 100 and 120 hp exclusively with manual transmission. Those who want the double clutch box should choose the new 1.0 TGDI MHEV with 120 hp or he is also new 1.5 TGDI with 160 hp which takes the place of the previous 1.4 TGDI. The top of the range remains unchanged with the 1.6 TGDI of 204 CV.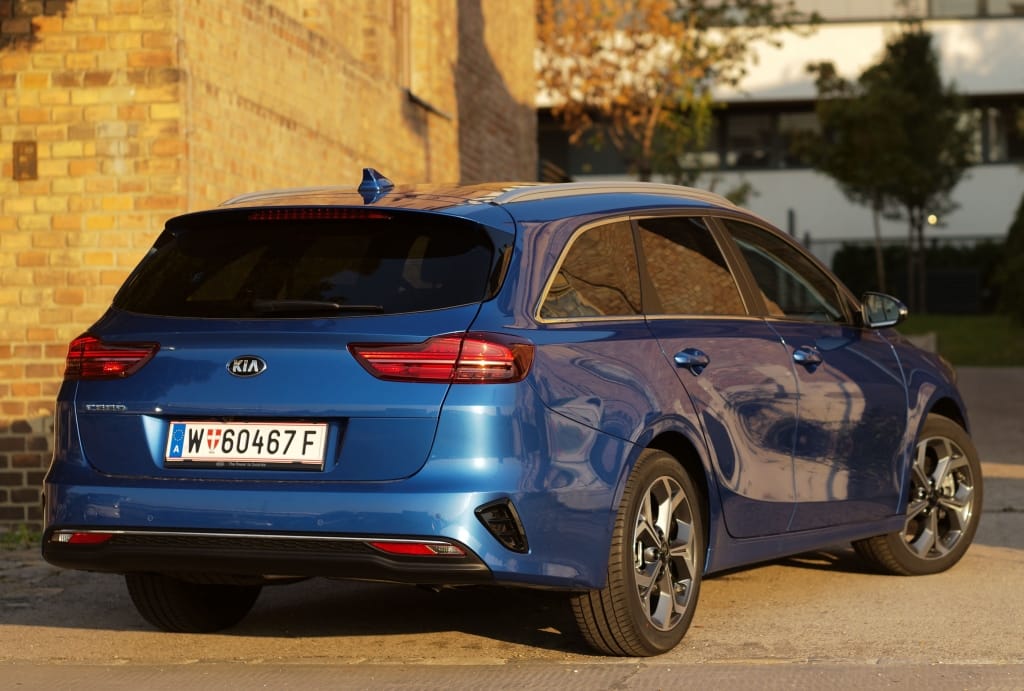 In diesel, the offer is limited to 1.6 CRDI with 136 hp which already includes the 48v MHEV light hybridization system. Here the gearbox can be the new manual with six speeds called iMT, or the well-known double clutch DCT with seven speeds. For the family member the 1.6 PHEV with 141 hp.
The levels of completion are called Concept, Drive, Tech, GT-Line and GT. In all cases they have air conditioning, DAB radio, bluetooth, USB, trip computer, speed control, Lane departure warning, 16-inch alloy wheels, light sensor, SmartBeam, leather steering wheel, pre-collision warning, etc.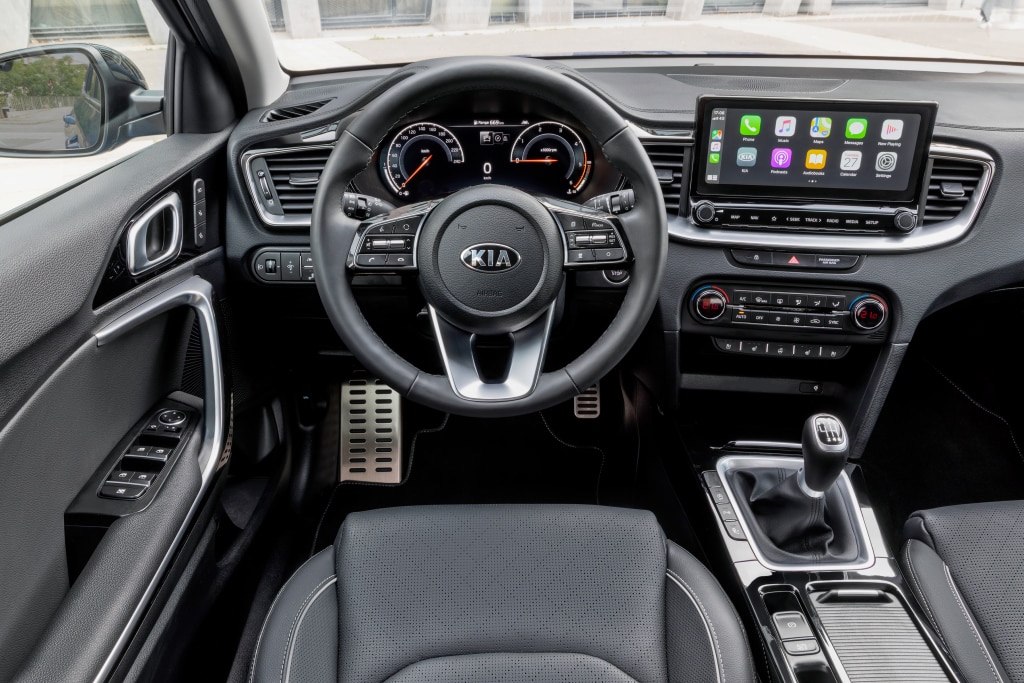 The most complete also include the automatic climate control, LED headlights, sunroof, mixed upholstery, rear camera, parking sensors, high-quality sound system, Apple CarPlay, Android Auto, configurable digital instrumentation, electric parking brake, etc.
The prices without discounts or promotions are as follows: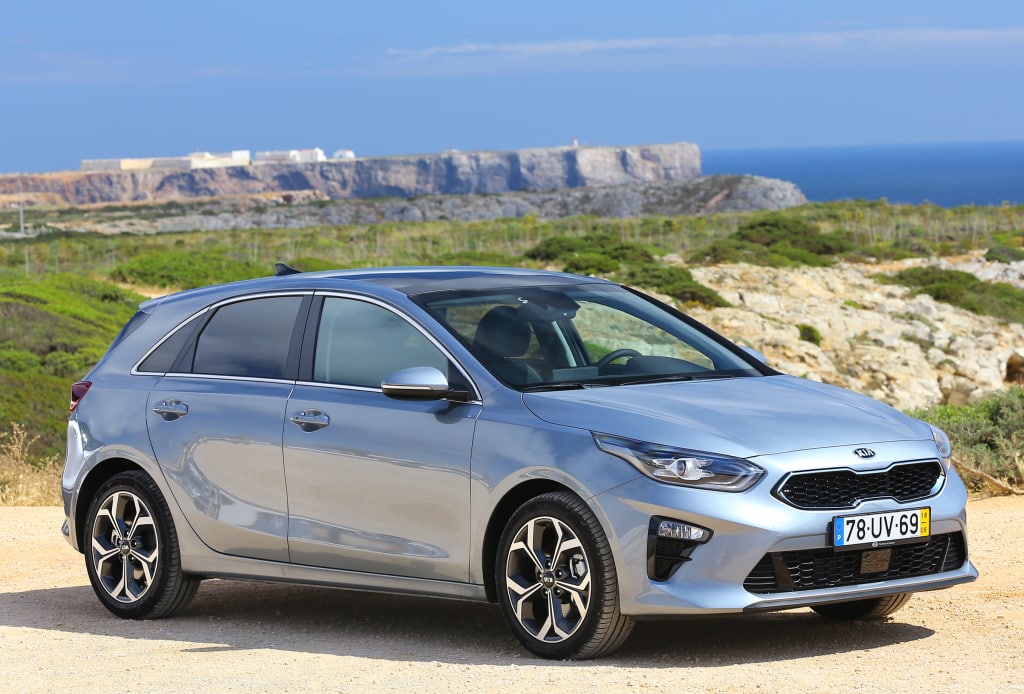 KIA CEED 5P
| | | | | | |
| --- | --- | --- | --- | --- | --- |
| MOTOR | CONCEPT | DRIVE | TECH | GT-LINE | GT |
| 1.0 TGDI 100 CV 6MT | 20,525 | 21,975 | 24,175 | – | – |
| 1.0 TGDI 120 CV 6MT | 21,675 | 23,125 | 25,325 | – | – |
| 1.0 TGDI 120 CV MHEV DCT | – | 25,425 | 27,625 | – | – |
| 1.5 TGDI 160 CV MHEV DCT | – | – | 28,775 | 31,275 | – |
| 1.6 TGDI 204 CV DCT | – | – | – | – | 33,525 |
| 1.6 CRDI 136 CV MHEV 6MT | 23,800 | 25,600 | 27,800 | 30,300 | – |
| 1.6 CRDI 136 CV MHEV DCT | – | – | 29,300 | 31,800 | – |

KIA CEED SW
| | | | | |
| --- | --- | --- | --- | --- |
| MOTOR | CONCEPT | DRIVE | TECH | GT-LINE |
| 1.0 TGDI 120 CV 6MT | 22,675 | 24,125 | 26,325 | – |
| 1.0 TGDI 120 CV MHEV DCT | – | 26,425 | 28,625 | – |
| 1.5 TGDI 160 CV MHEV DCT | – | – | 29,775 | 32,275 |
| 1.6 CRDI 136 CV MHEV 6MT | 24,800 | 26,600 | 28,800 | 31,300 |
| 1.6 CRDI 136 CV MHEV DCT | – | – | 30,300 | 32,800 |
| 1.6 PHEV 141 CV DCT | – | 34,775 | 36,025 | 37,875 |

PROCEED
| | | |
| --- | --- | --- |
| MOTOR | GT-LINE | GT |
| 1.0 TGDI 120 CV 6MT | 30,250 | – |
| 1.5 TGDI MHEV 160 CV DCT | 33,700 | – |
| 1.6 TGDI 204 CV DCT | – | 36,475 |

XCEED
| | | | | |
| --- | --- | --- | --- | --- |
| MOTOR | CONCEPT | DRIVE | TECH | EMOTION |
| 1.0 TGDI 120 CV 6MT | 24,000 | 24,900 | 27,200 | 29,500 |
| 1.5 TGDI MHEV 160 CV 6MT | – | 26,850 | 29,150 | 31,450 |
| 1.5 TGDI MHEV 160 CV DCT | – | – | 30,650 | 32,950 |
| 1.6 TGDI 204 CV DCT | – | – | – | 35,725 |
| 1.6 CRDI MHEV 136 CV 6MT | 26,875 | 27,775 | 30,075 | 32,375 |
| 1.6 CRDI MHEV 136 CV DCT | – | – | 31,575 | 33,875 |
| 1.6 PHEV 141 CV DCT | – | 36,025 | 37,375 | 39,225 |