The Honda Civic will have a new generation in Europe shortly. The Japanese firm has already shown the first details and images of what will be its new compact, which everything seems to indicate will only be sold with the five-door hatchback body.
As detailed by the Japanese firm, the Honda Civic Hatchback 2022 will hit the market exclusively associated with a hybrid engine with e:HEV technology that are already using other products of the firm. This is normal and expected given that they had already announced the goodbye to traditional combustion engines without electrification.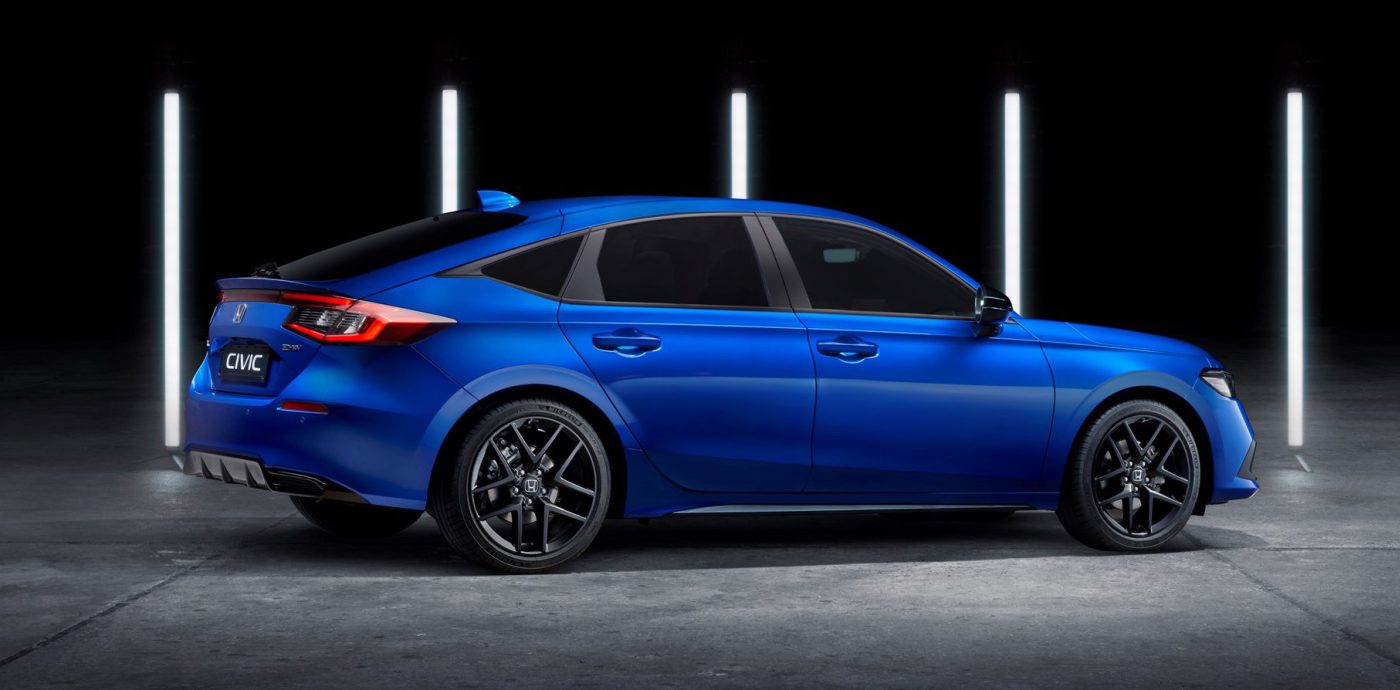 The new Honda Civic will only have a hybrid engine
The option chosen for the old continent is surprising. combine un two-litre Atkinson cycle petrol engine with two other electric ones for a total output of 184 hp and a maximum torque of 315 Nm. It includes a 72-cell battery that should guarantee sufficient electric mobility on small urban routes (as in the Jazz or HR-V).
Although the European homologation has not yet passed, the firm expects to achieve emissions of less than 110 g/km of CO2, and this implies an average consumption below 5.0 L/100 which is a very contained data for a car with 184 CV of power.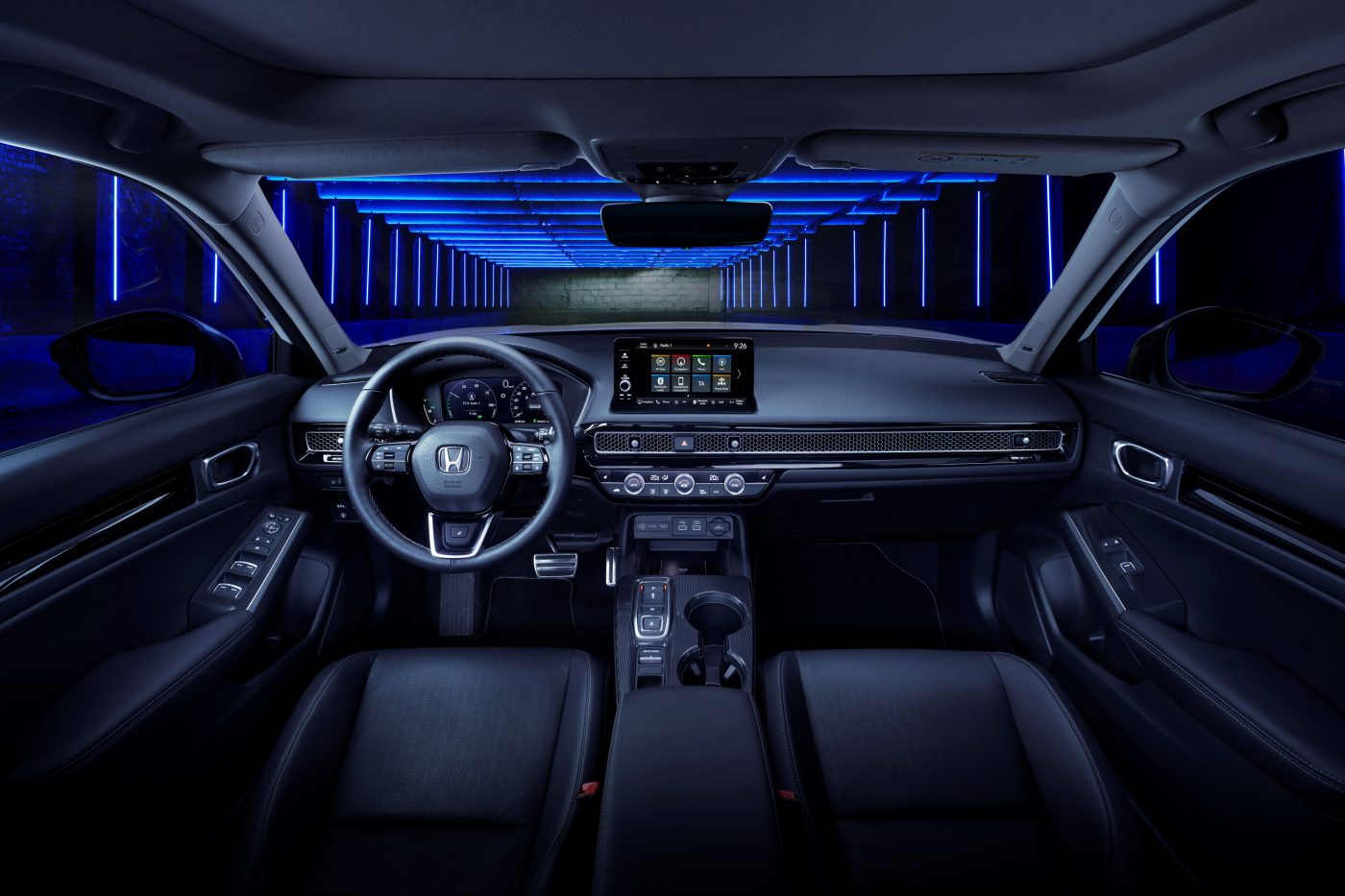 Aesthetically, the new Honda Civic changes a lot, abandoning the complicated design of the previous one that many users did not like and opting for much "softer" strokes lacking in personality but that could better fit the canons of a majority.
The interior maintains an arrangement of all the usual controls in other models of the brand, with the new multimedia systems taking center stage. It should be noted that Honda continues to rely on conventional air conditioning controls and does not leave everything in the hands of the screens.

The new Honda Civic will hit the market next fall and should be around €31-32,000 Starting if we take into account the current policy of the brand that places all its models at much higher levels than similar alternatives by size.