In a matter of a couple of months the Hyundai Staria will be on sale in the Spanish market. It will arrive with a somewhat limited offer but that will have the exterior design as the main claim together with an extraordinary interior modularity. Of course, do not expect adjusted rates.
The Hyundai Staria is marketed in Europe with a 2.2-liter 177 hp diesel engine of power in combination with an eight-speed automatic gearbox. Those interested can choose between the simple propulsion system or the all-wheel drive.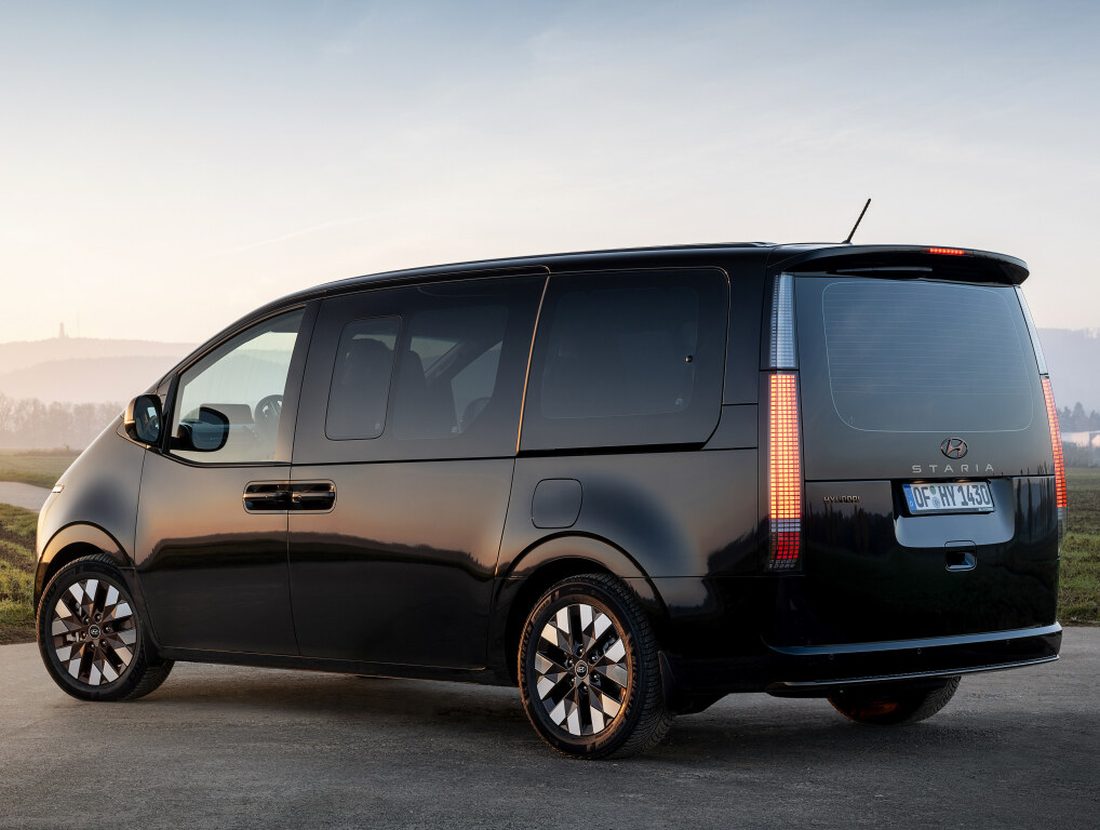 Both in Germany and Switzerland, the only countries in which deliveries to users have already started, the Hyundai Staria offering is reduced to the most complete trim levels in interior configuration for seven or nine passengers, the latter with a bench in a central position, and a double passenger seat.
Standard on all levels are the LED headlights, adaptive cruise control, signal reader, Smartbeam, warning and lane assistant, pre-collision warning, fatigue detector, cyclists and pedestrians, hill start assistant, blind spot monitor and in reversing maneuvers, etc.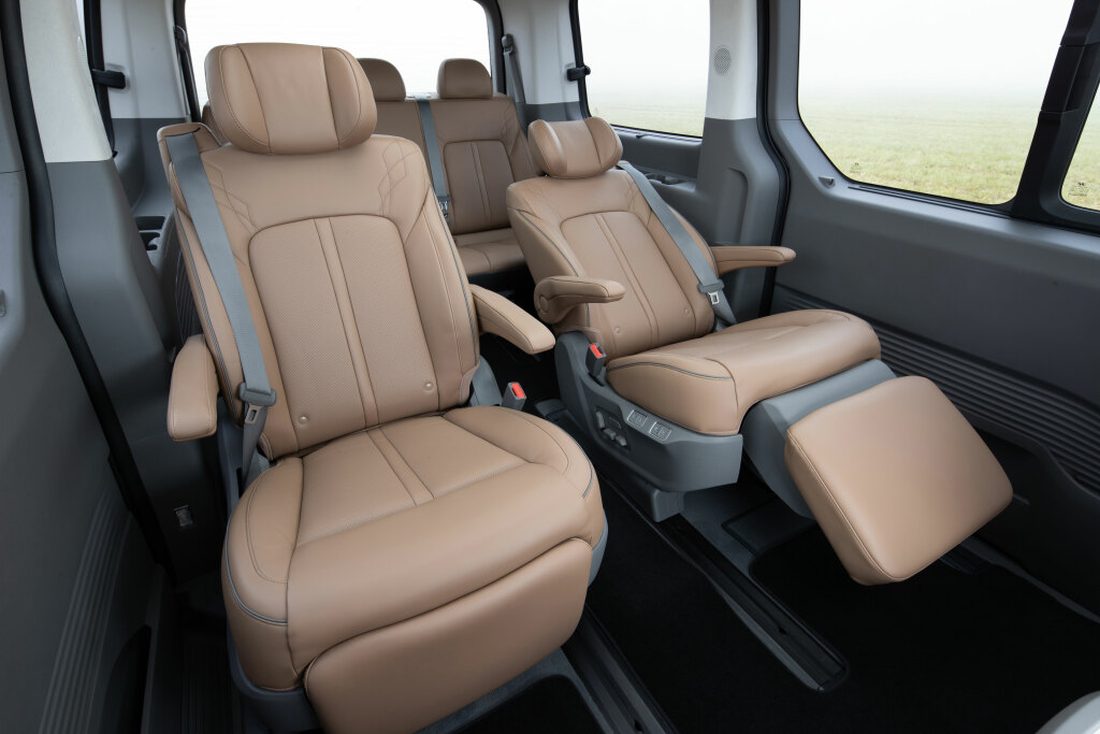 The equipment also includes leather upholstery, electric seats, BlueLink navigation system with 10.25 inches, Apple CarPlay, Android Auto, DAB radio, rear camera, induction mobile charger, front and central electric seats (only 7 seats), seat heating, massage function and heated steering wheel.
Driving modes complete the package, electric sliding doors, keyless access, push button start, interior LED pack, folding mirrors, automatic parking assistant with lateral space meter, automatic three-zone climate control, etc.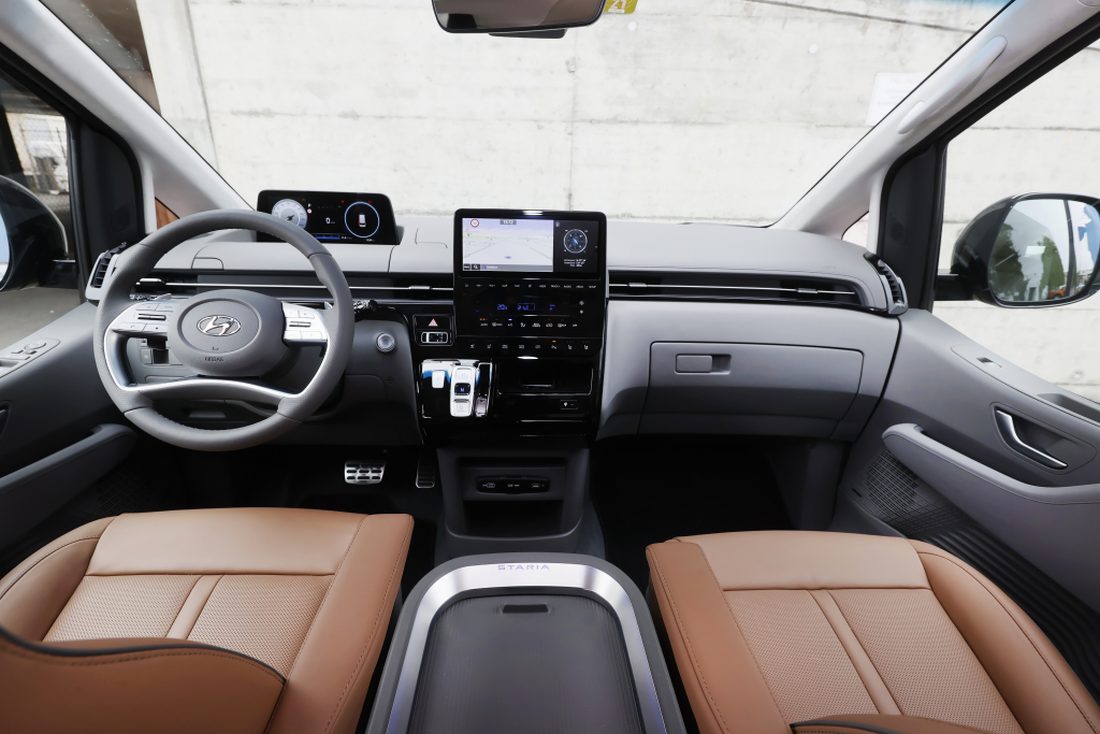 The most complete also include the passenger control camera, Bose sound system, 360º vision camera, "hands-free" tailgate, ventilated seats, integrated sun visors, tinted windows, brown leather upholstery, sunroof, etc. The prices are high but seeing the endowment, the more than € 55,000 that must be paid for a unit is justified.