The new generation of the Mahindra Thar has already seen the light. On August 15, the new delivery was presented in India and will officially go on sale in that country on October 2, although orders can now be placed at brand dealers. Later it will be exported to other markets.
The new Mahindra Thar is more car in everything without losing its off-road qualities. It maintains the essence of a pure 4 × 4 with the chassis of stringers and cross members, the all-wheel drive with reducer and the locking of the differentials. It also debuts a very interesting six-speed automatic transmission that users will surely appreciate.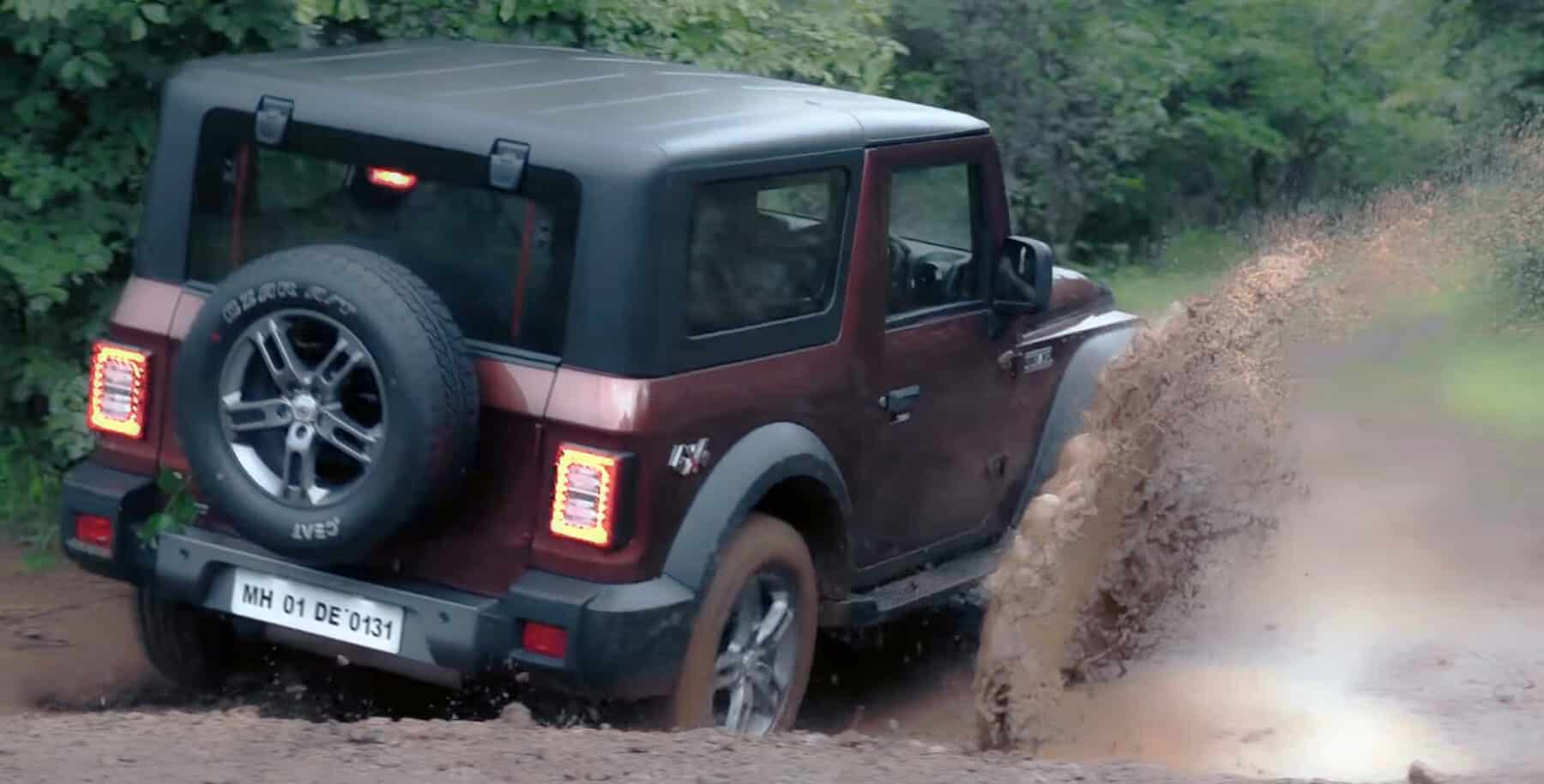 On the mechanical level, the new Thar also evolves with two latest generation blocks. In gasoline the new 2.0 TGDI mStallion with 150 hp of power and 320 Nm of maximum torque, the same figure developed by the also new diesel block 2.2 liter CRDe mHawk with 130 hp. Both can have manual or automatic transmission with six speeds.
One of the sections in which the new generation of the Thar has advanced the most is in safety equipment. Now they can finally equip traction and stability controls, roll control, ISOFIX anchors, ascent and descent control, front airbags, tire pressure sensor, wheel turn indicator, LED daytime running lights and taillights, rear parking sensor, etc.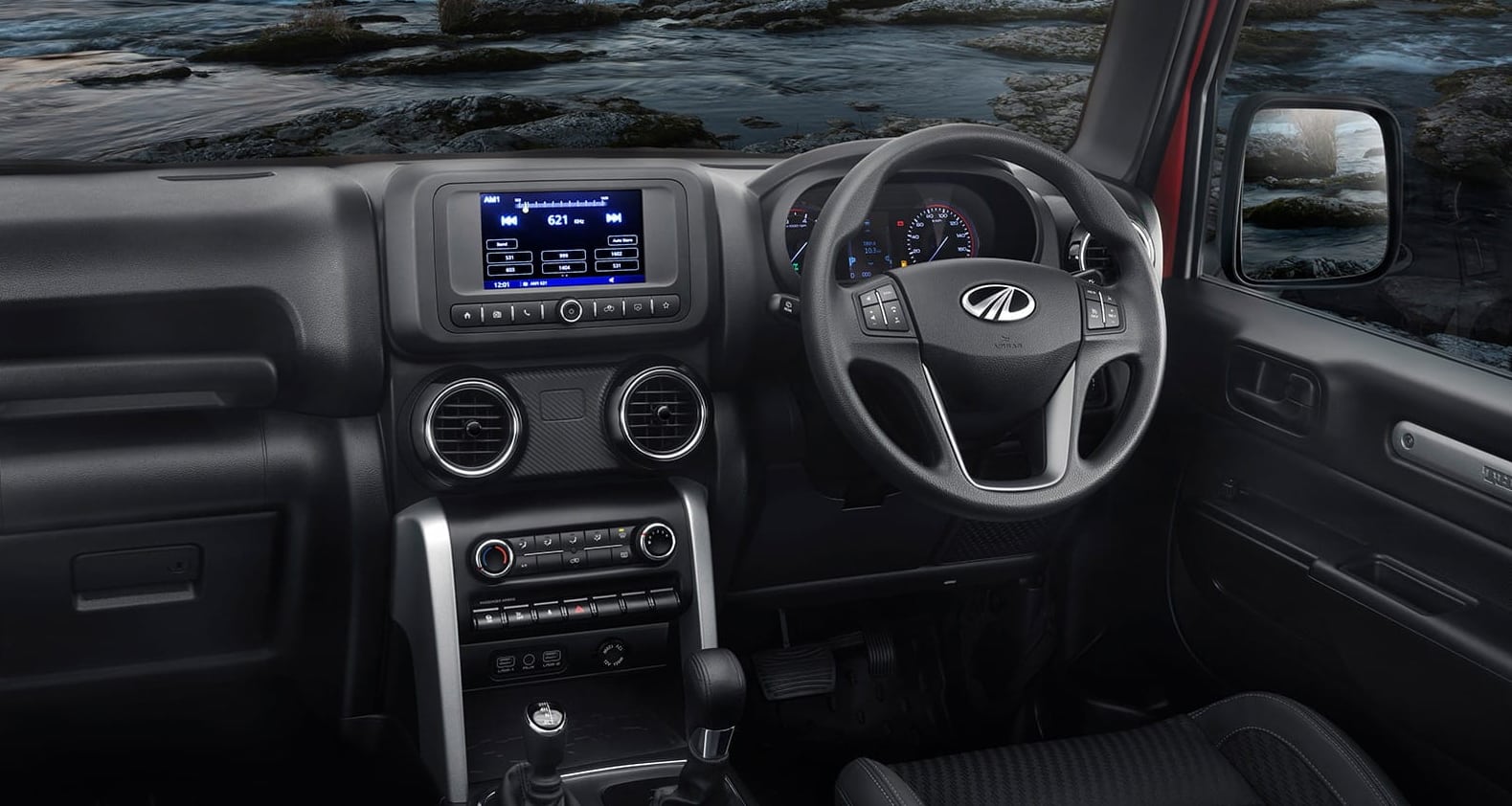 Other elements that the new Thar may have are air conditioning, electric windows, central locking with remote control, a complete trip computer, heated mirrors, cruise control, multimedia system with 7-inch screen, access to applications, vehicle control via App and Smartwatch, Apple CarPlay, Android Auto, bluetooth, six speakers (four on the ceiling), etc.
Aesthetically it maintains the air of the typical «Jeep» but with an evident evolution that places it in a more current plane. It reminds of previous generations of the Jeep Wrangler but keeping enough distances to avoid legal problems, something that has cost the firm a few months of lawyers in the United States.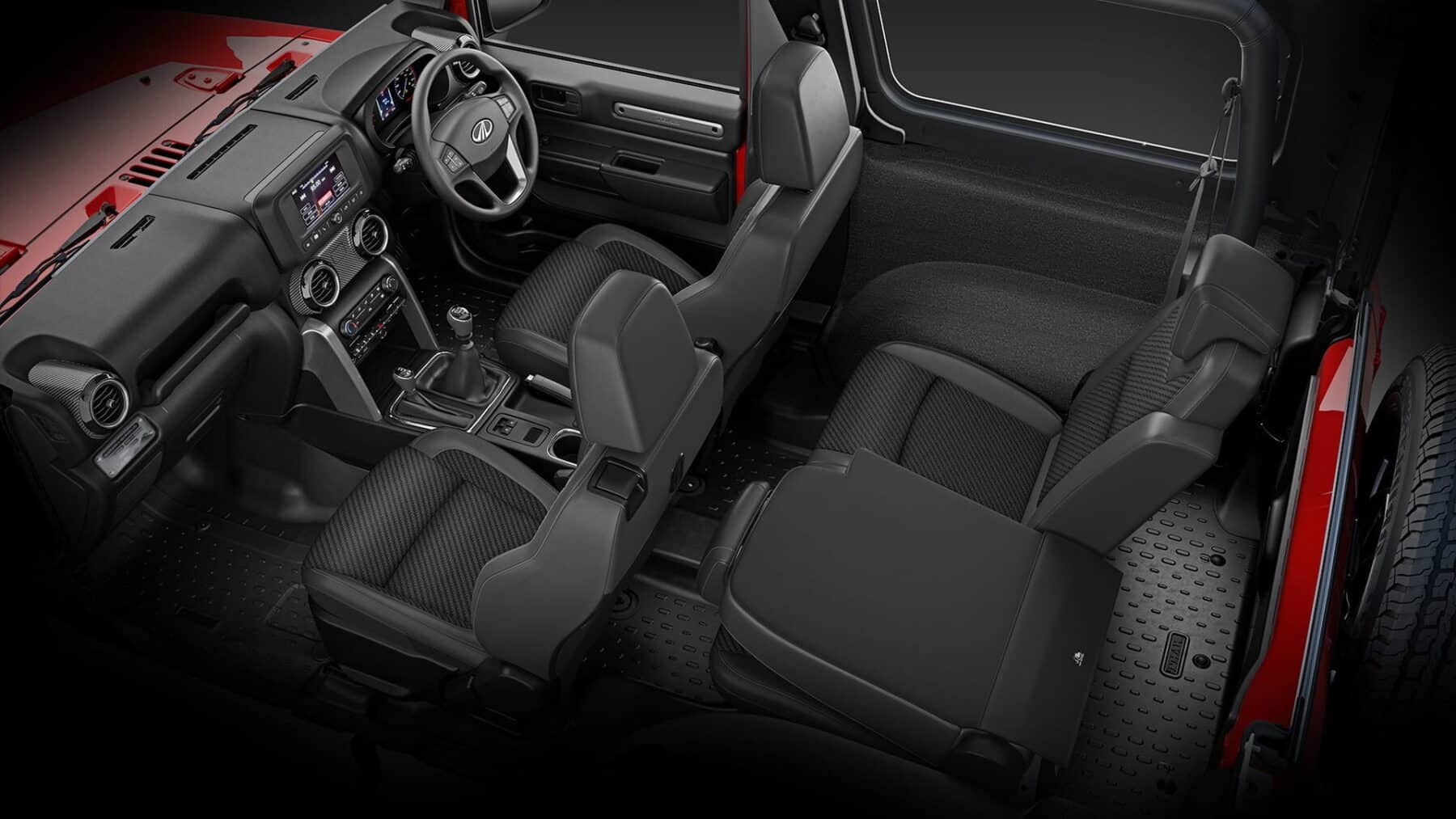 The new Mahindra Thar will be launched in versions for four occupants and also in a 2 + 4 option with these last squares located perpendicular. In many international markets, only the four-seat versions will be marketed since the six-seat one would not pass the regulations. The roof on the other hand is removable hard and in option one of more manageable fabric is offered.
We do not know if the new Mahindra Thar will arrive in Europe But seeing the bad situation the brand is going through in Europe with testimonial sales, it is something that we do not believe can happen. In any case, the importer may give more details a little later.