The Hyundai Kona range has just been updated in the Spanish market with important changes in the version structure. From now on, it will not be possible to configure the diesel-powered variants, leaving only the gasoline, hybrid and electric ones for sale.
Those interested in the Hyundai Kona have the 1.0 TGDI with 120 hp as an access option both with and without light hybridization. In an intermediate step is the 1.6 hybrid HEV 141 hp while the most performant option makes use of the 198 hp 1.6 TGDI with all-wheel drive. In electrical, the known blocks with 136 and 204 hp.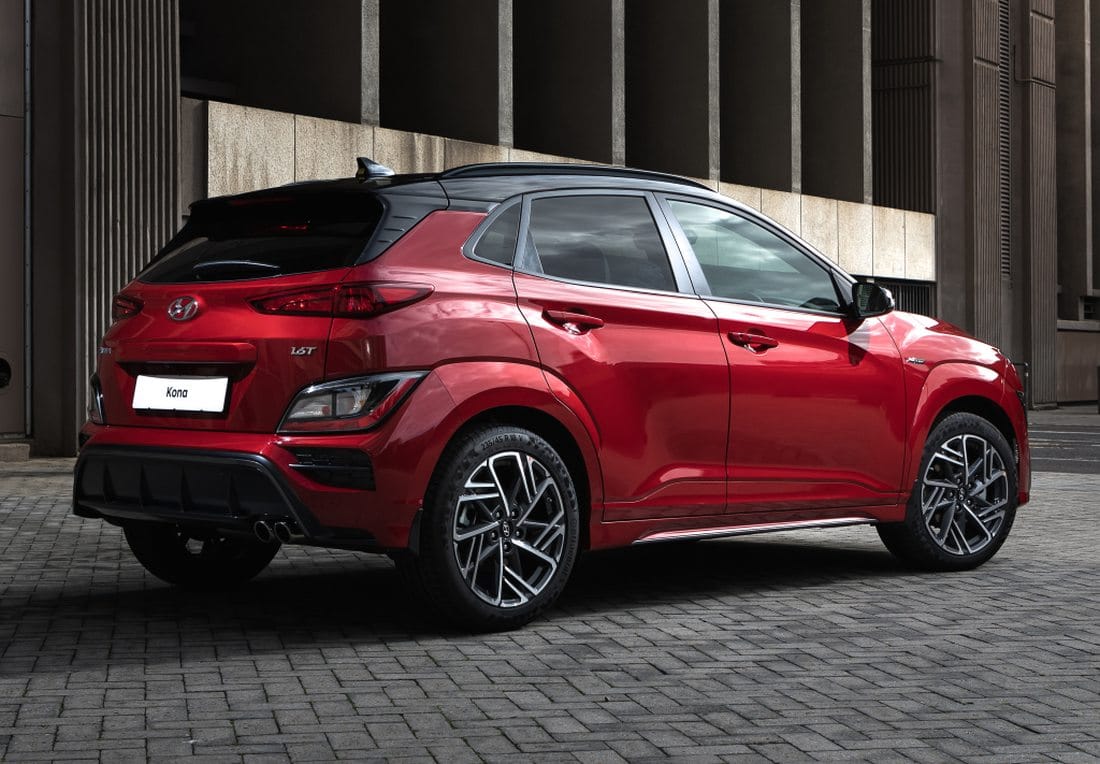 To the mechanics mentioned we must add the special Hyundai Kona N with the 280 CV block and which is available from €40,100 without promotions
Trim levels are called Klass, Maxx, Tecno, N-Line and Style. From the simplest they have 16-inch steel wheels, lane alert, automatic city braking, pre-collision warning, automatic lighting, air conditioning and four electric windows.
Also standard are the trip computer, 8-inch touchscreen multimedia system, Apple CarPlay, Android Auto, DAB radio, bluetooth, USBrear view camera, speed control and limiter, multifunction steering wheel, folding rear seat, etc.

In the most complete they also have sliding sunroof, 10.2-inch touch screen, parking sensors, heated and ventilated seats, leather upholsteryblind spot monitor, traffic sign reader, adaptive cruise control, exterior sports package, etc.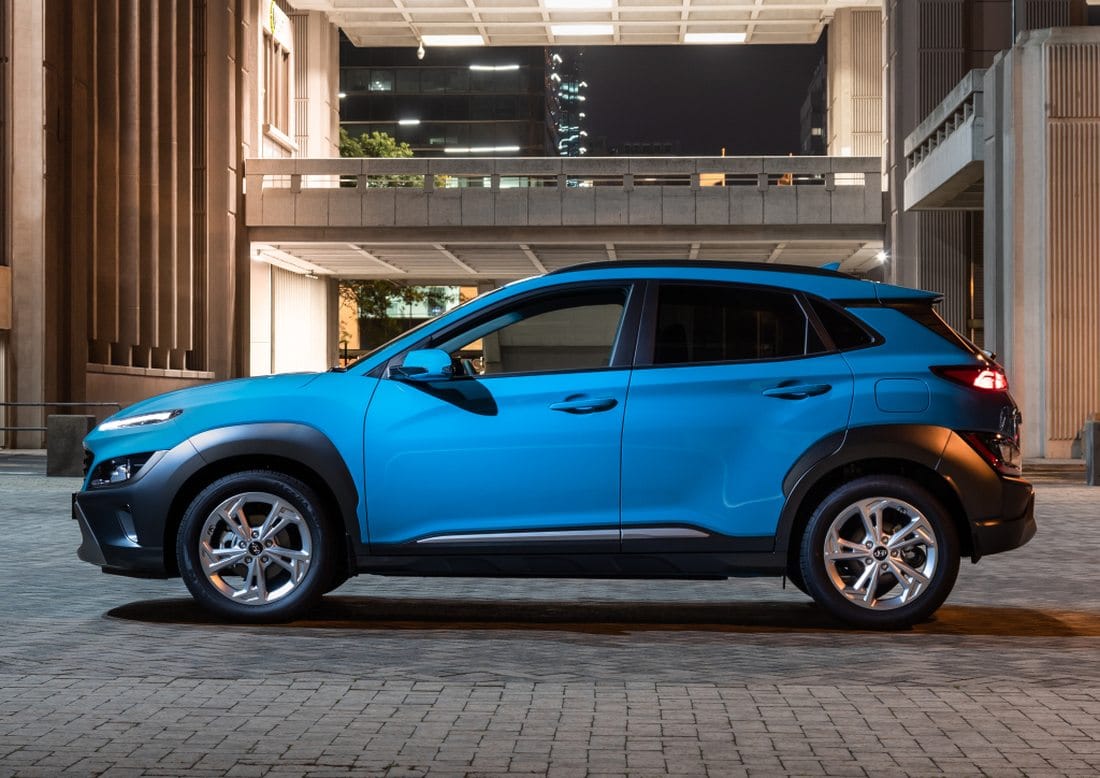 The prices of the range are as follows:
| | | | | | |
| --- | --- | --- | --- | --- | --- |
| MOTOR | class | MAXX | TECHNO | N-LINE /N-LINE X | STYLE |
| 1.0 TGDI 120 CV 6MT | 22,690 | 23,890 | 26,140 | – | – |
| 1.0 TGDI 120 CV DCT | – | 25,390 | – | – | – |
| 1.0 TGDI 120 hp MHEV 6MT | 23,940 | 25,140 | 27,390 | 27,840 / – | 29,490 |
| 1.6 HEV 141 CV DCT | – | 28,390 | 30,640 | – | 33,990 |
| 1.6 TGDI 198 CV DCT 4X4 | – | – | 32,590 | – / 35,090 | 34,690 |
| BEV 136 CV AT | – | 36,350 | 39,750 | – | – |
| BEV 204 CV AT | – | 40,350 | 43,750 | – | 46,350 |