The software for managing Bitcoin and Lightning network nodes simultaneously, RaspiBlitz, released its new version 1.8.0. In addition to the addition of new features, the updated version also includes improvements to clients and other functions that this system already had.
RaspiBitz is a software specially designed for a type of hardware known as Raspberry Pi, which has all the functionality of a PC, but in a "micro" size. Despite the limitations it may have due to its small size, the Raspberry Pi can be useful for many functions. One of them is as a Bitcoin or Lightning network node, although RaspiBlitz allows it to work with both networks at the same time.
New features of RaspiBlitz 1.8.0
One of the novelties presented by the version latest from RaspiBlitz is that its interface now can be configured in 13 languages, including English, Spanish, French, German, Portuguese, Italian, among others. This option is possible thanks to the Weblate tool, which allows the user community to collaborate in the translation of each element of the interface.
Digging a bit into some of RaspiBlitz's other new features, it highlights the addition of a plugin or plugin known as GRCP for the Core Lightning client (previously called C-Lightning). The use of this plugin allows the communication between the node and the network to be much more efficient. It should be noted that it is activated by default in the software.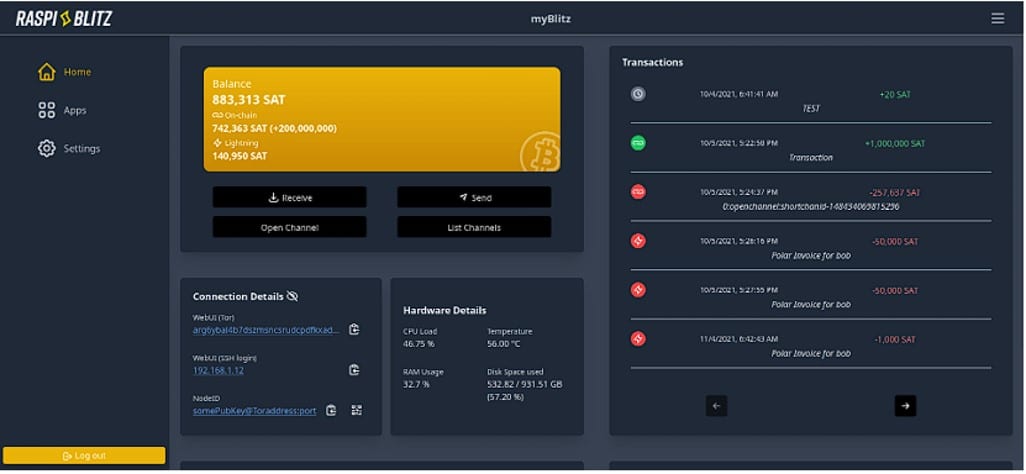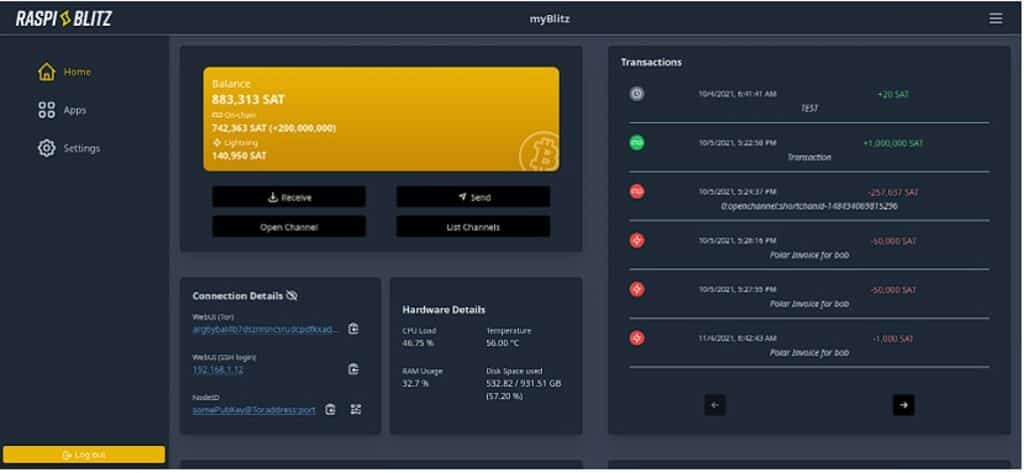 Another novelty related to the Core Lightning client is that now allows connection to BTCPay servers. In this way, the payment processor can work through the client designed by Blockstream.
Updates and improvements in RaspiBlitz 1.8.0
Among the most outstanding improvements of the new version of RaspiBlitz is the compatibility with the latest versions of different clients or Bitcoin and Lightning integrations, such as: Bitcoin Core, Core Lightning, LND and Electrum. They also fixed bugs in the interaction between RaspiBlitz and these clients, as well as with the BTCPay server.
While the Raspberry Pi is a very handy device for running a Bitcoin and Lightning node, thanks to its compact size, a regular PC with enough storage memory can also do the trick. It is only necessary to install the corresponding software in the proper way.