It is already official. New York will have its own decentralized finance token (DeFi) based on the Bitcoin blockchain. Miami was the first city in the United States to create one and, of course, the country's financial hub could not be left behind. The project will be led by CityCoins, an organization that creates these assets so that residents can use them.
CityCoins ad on November 8 that New York will be the second city in the United States to have its own token. It will be called NYCCoin (NYC) and will begin mining on November 10 through a project that they claim will work decentrally on Bitcoin with Smart Stacks (STX) protocols.
Following the successful implementation of the MiamiCoin token, New York's new bitcoiner mayor, Eric Adams, publicly expressed his interest in taking the same initiative. As CriptoNoticias had reported, the president hopes to be able to compete directly against Miami by facilitating the use of these assets.
New York NYCCoin (NYC) token mining begins
The organization in charge of creating these tokens for cities, CityCoin, reported that Miami has already earned $ 21.3 million with its cryptocurrency. This policy serves to raise money to improve the public policies of the city and facilitate digital means of payment through a new official cryptocurrency.
The project allows anyone can participate in the mining of this cryptocurrency. In this way, they hope that citizens can contribute to the growth of the city's treasury and earn money on these assets. No hardware requirements are required to mine CityCoins.
What it takes to mine NYCCoin is transfer Stacks tokens to a given block of the CityCoin smart contract. Once this offer is submitted, a winner is selected for the round using a verifiable random function. The miners who transfer more tokens will have a better chance of winning.
Each round lasts approximately ten minutes, since it is the estimated time of creating a block together with another of Bitcoin. Rewards can be claimed after closing 100 blocks. 30% of the mined tokens will be reserved for New York City funds, while the other 70% can be kept by miners.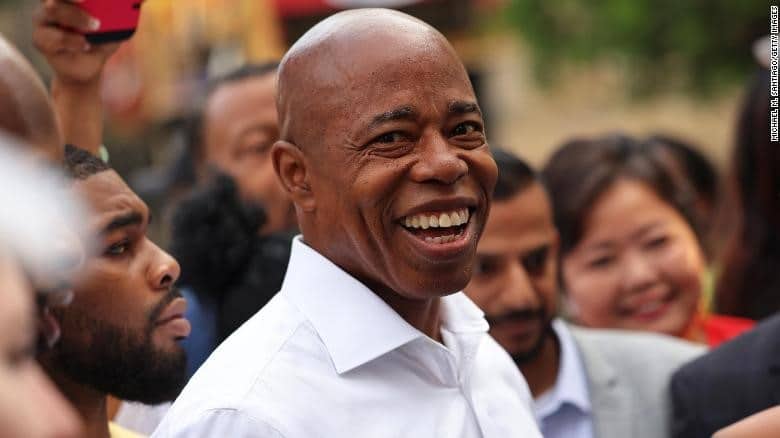 New Yorkers called for the creation of the city's token
Although Eric Adams extended his support for the application of this technology in New York, the project did not depend on his authorization. The same city ​​dwellers were the ones who approved the creation of the NYCCoin token through a public inquiry issued by CityCoins.
We are delighted to see New York City elect a pro-Bitcoin candidate as its next mayor and we hope that with the launch of NYCCoin, which is based on Bitcoin, New York will be able to follow in Miami's footsteps.

Patrick Stanley, CityCoins Community Leader.
CityCoins claims that the technological, financial, entrepreneurial and creative spirit that characterizes New York's culture will unleash a new era at a higher level for its token development. Although, there are two cities in Florida and one in Tennessee that are also looking to lead blockchain technology and the cryptocurrency ecosystem.