Last Friday in Suzhou, China, the NIO Day 2021 was celebrated, a day in which the brand presents and talks about its novelties and its technology. During that day, NIO introduced the NIO ET5, its new midsize smart electric sedan.
According to the NIO itself, the model combines performance with luxury packaged in a simple and pure exterior that hides a spacious and technological interior cabin.
The exterior design of the NIO ET5 evokes NIO's supercar DNA. The lines are based on the fluid silhouette of the ET7, although the ET5 is 4.7 meters long where the high-performance autonomous driving sensors are seamlessly integrated. Muscular, EP9-inspired hips and tapered chiseled shapes underline its sportiness. All of this is backed up by the rear spoiler and precision details like door handles, frameless windows or power-close doors.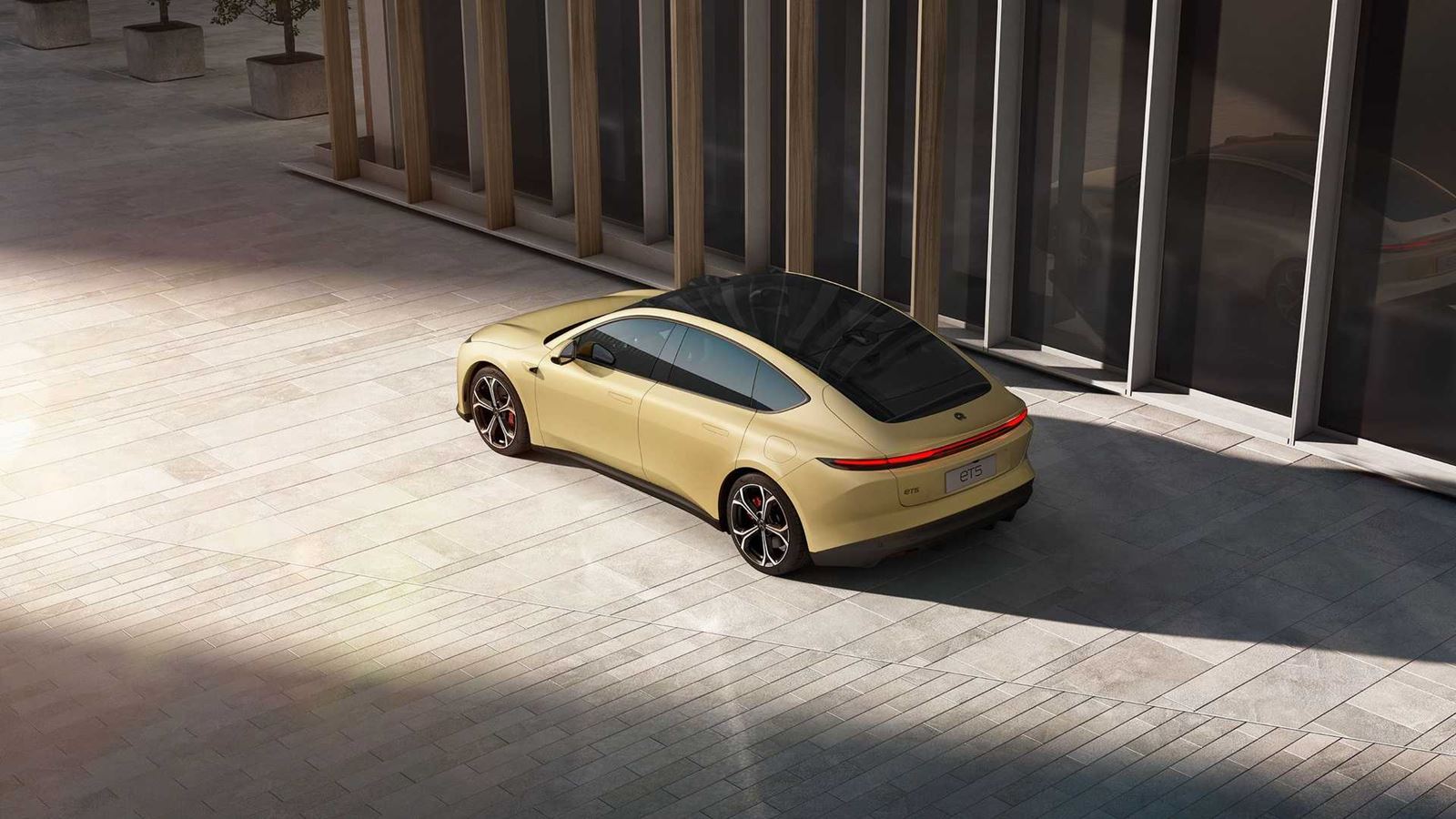 The interior of the NIO ET5 was inspired by the trends in furniture, fashion and footwear, and be careful because this has allowed the incorporation of a panoramic glass roof that offers the cabin natural and organic colors.
ET5 presents a range of recycled and more sustainable materials. Sustainable Clean + fabric creates a relaxing and enveloping environment and improves acoustic performance. Smart invisible air vents are associated with the 256-color ambient light system to create an ideal atmosphere. A Dolby Atmos 7.1.4 surround sound system ensures that all the senses are activated.
Aiming to be an industry first, the brand presents PanoCinema, a panoramic and immersive digital cockpit, with AR and VR technologies. To this end, NIO has partnered with NREAL, an innovative AR device company, to jointly develop unique AR glasses that can project a effective screen size from 201 inches to six meters.
Inheriting the high-throughput DNA of NIO, the ET5 will have 360 ​​kW and accelerate from 0 to 100 km / h in 4.3 secondss thanks to its dual motor architecture (150 kW asynchronous induction motor at the front and 210 kW permanent magnet motor at the rear to deliver a maximum torque of 700 Nm of torque).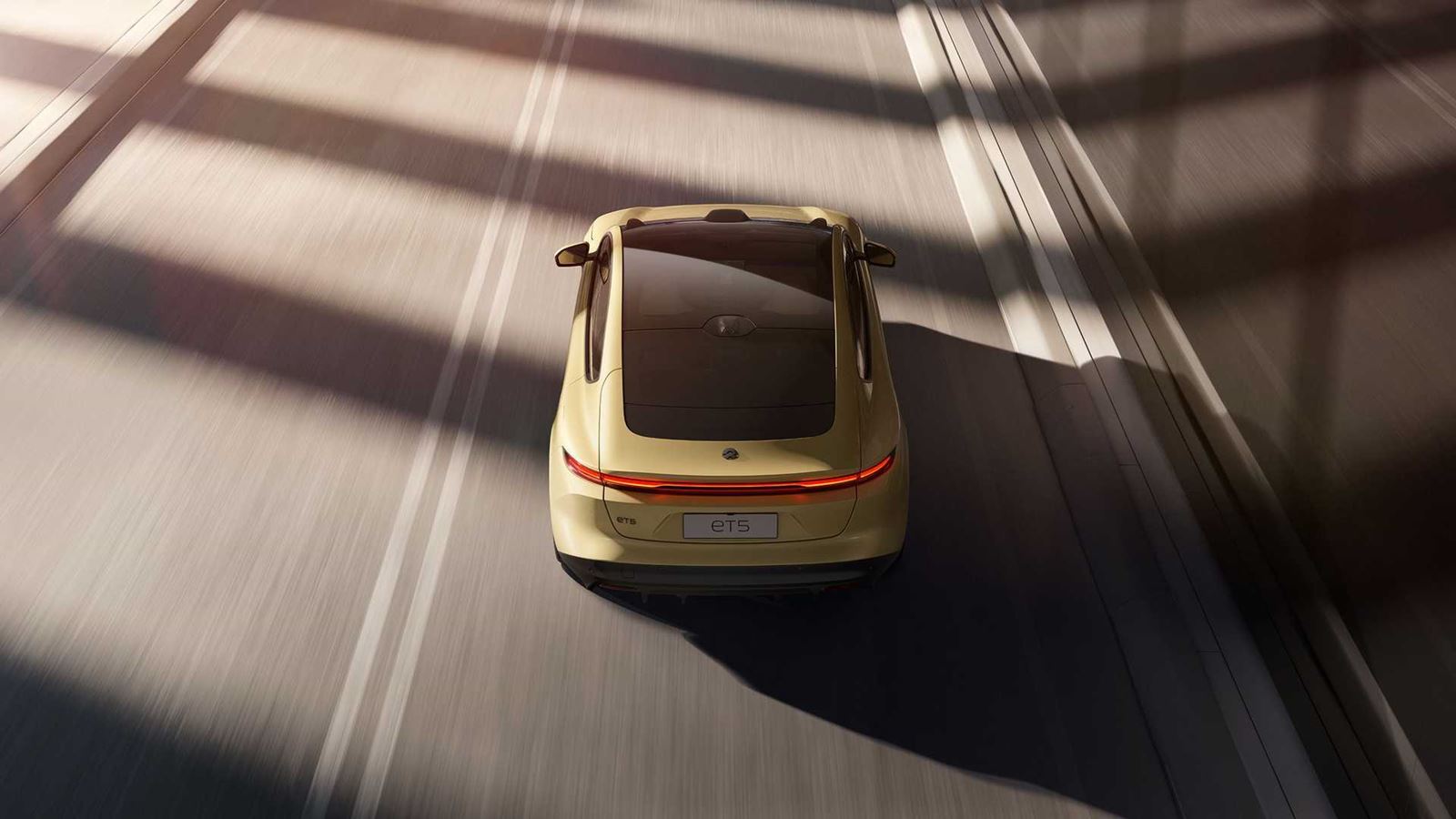 According to the brand, the NIO ET5 reaches more than 550 km with the standard autonomy battery of 75 kWh, more than 700 km with 100 kWh long battery Autonomy battery and more than 1000 km with battery autonomy of 150 kWh.
The brand has also told us that the NIO ET5 It has been designed to meet the strict five-star C-NCAP and Euro NCAP standards. This is accomplished using a hybrid ultra-high-strength steel and aluminum body.
The NIO ET5 will be available in nine exterior colors, most notably the First Light Kiss and the Sunbathe yellow, exclusive colors of this model.
Prices start at RMB 328,000, which is about 45,656 euros to change. If we opt for the versions with battery rental, the prices start from 35,900 euros to change.
Source | NIO