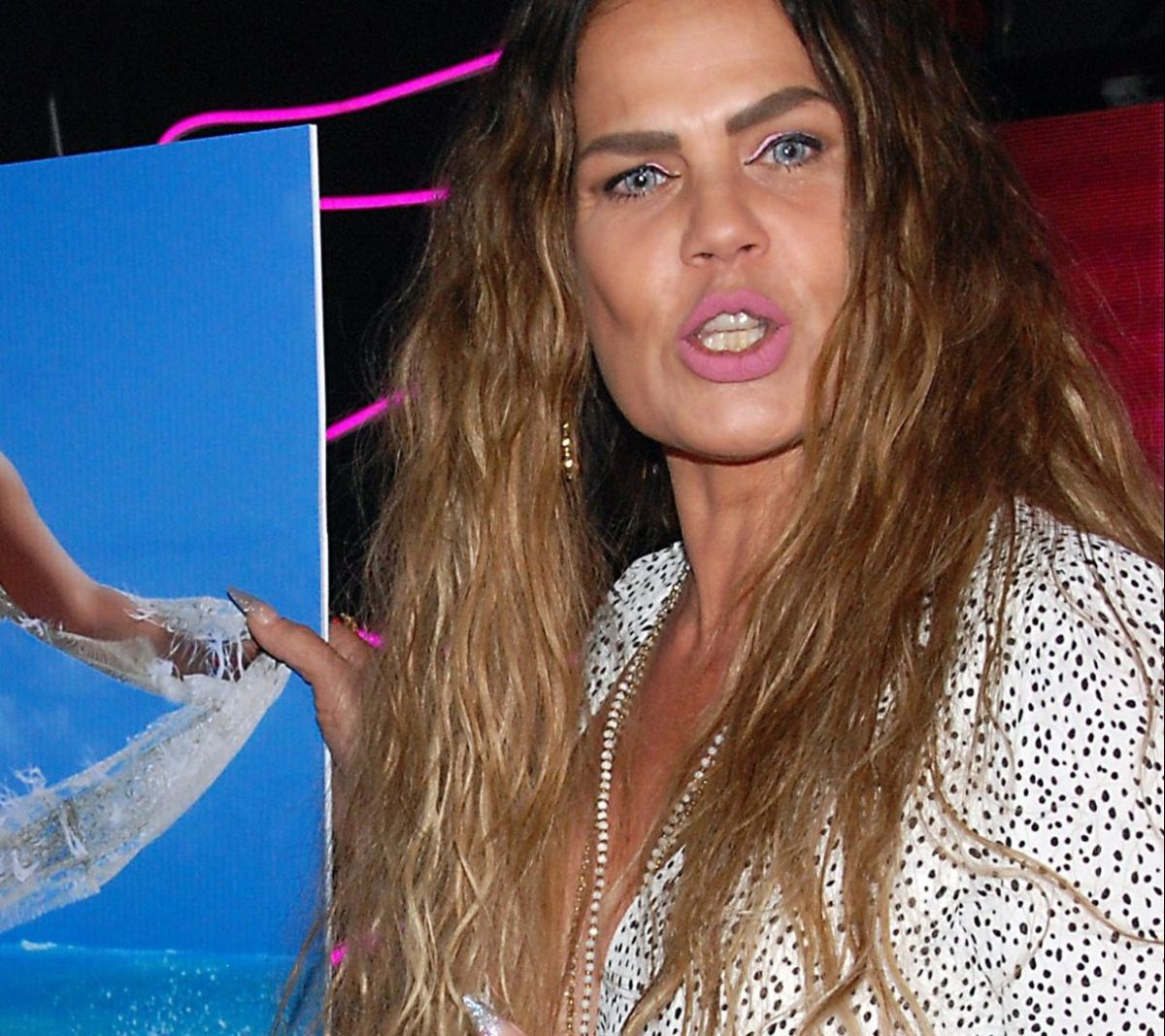 The Cuban star Niurka Marcos does not stop starring in scandals within The House of the Famous 2. Whether due to discussions with some of the members like Julia and Daniella, or with the strongest competitor of all, Laura Bozzo. Now a discovered small santeria altar that the Cuban woman has in the house of the reality show Telemundo and the fans of the Peruvian affirm that it is to make witchcraft.
Just a few days ago, the winner of The House of the Famous First season, Alicia Machado he sang them to Niurka Marcos very clear and told him to lower two lines. But he also told her that he shouldn't threaten her religion, which is the Santeria. Just with protection necklaces and some saints, Niurka Marcos built a small altar in the reality show and that has caught the attention of many fans who point her out to want to hurt Laura Bozzo.
Another thing, simply ask on social media, what are those colorful necklaces and other little identifiable objects that you have Niurka Marcos. At some point the actress and dancer herself told Laura Bozzo that she would protect him and the latter only asked him to don't do witchcraft.
It's clearly not witchcraft. It is something usual used by believers and practitioners of the Yoruba religionbut it does not exempt questions from being raised about the religion of Niurka Marcos. For a long time, and like most Cubans, the mother of Romina Marcos she is a true believer. She has also explained in La Casa de Los Famosos that she has her saint in her head and how the process is to do it.
On the other hand, his relationship with John Vidal goes windy. Although the ex of the same, Cynthia Klitbo, has recently given some statements in which he accuses him of being a debtor and of having a terrible temper. He also sent a warning to Niurka Marcos. According to the Mexican actress, the Dominican uses women for personal and professional benefit.
But Niurka Marcos and Juan Vidal they continue in their love affair. Anything that puts its presence at risk within The House of Celebrities 2 It upsets Niurka's feelings, who always ends up crying and having long conversations with the leading man. We will have to see how this whole story ends, but as soon as possible, everyone is playing it to win the reality show.
Keep reading:
Alicia Machado arrived showing the dental floss to "The House of Celebrities 2"
Niurka Marcos threatens to hit Laura Bozzo with a "biscuit" in La Casa de los Famosos 2
Niurka would have done "witchcraft" to Laura Bozzo to dominate her in 'The House of Celebrities 2'
VIDEO: Cynthia Klitbo talks about the kisses between her ex-partner, Juan Vidal, and Niurka in 'La Casa de los Famosos'
Niurka calls Adamari López "fat" and Toni Costa comes out to defend her