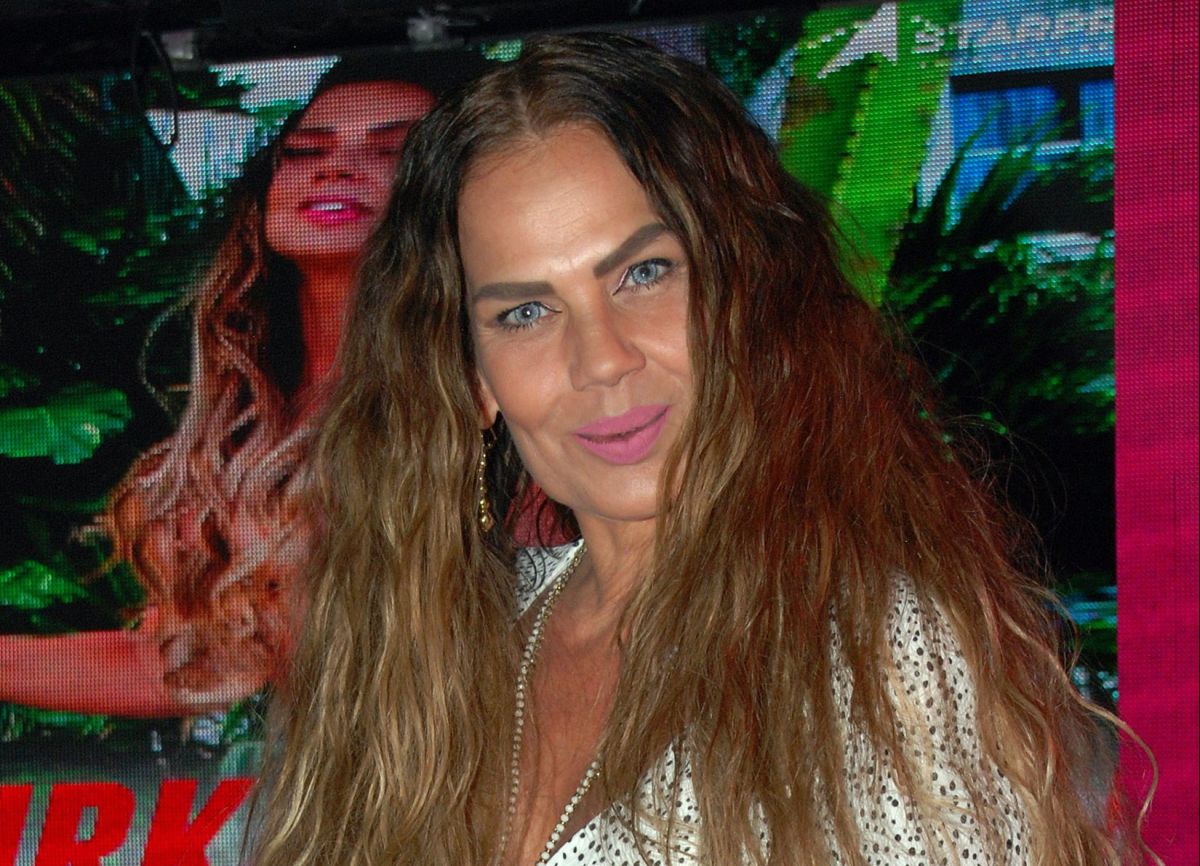 Niurka Marcos is one of the celebrities confirmed to enter 'La Casa de los Famosos' in its second season on May 10, which is why this weekend she organized a tremendous farewell party with her children, who showed that they inherited Cuban talent when it came to dancing.
Last Friday afternoon, the vedette offered a coexistence with which her family fired her and wished her success in her next project, as she joins the list of participants in the controversial reality show of Telemundo, where he will have to live with 15 other celebrities under the same roof in total isolation, surrounded by cameras and microphones that will capture even the smallest of his movements.
But because they will have to isolate themselves for a week before to continue with health measures and thus avoid COVID-19 infections, Niurka enjoyed a meeting with a select group of friends and her three childrenwith whom he danced and showed off one of the talents he inherited from them.
It was through his Instagram profile, where "Mama Niu", as she is affectionately called, shared a video in which she appears showing off her best dance steps with her three children, Romina, Kiko and Emilio, who perfectly followed the choreography that they improvised to the rhythm of cumbia.
The series of videos in which Niurka set an example of how to dance was liked by almost 60,000 fans, who revealed that they are not only willing to support her inside "La Casa de los Famosos", but also expressed their admiration for set an example of family unity and of course they applauded how well their children dance.
"What is inherited is not stolen", "I love this lady always united with her children", "All with Caribbean blood", "That Cuban blood is the best"", "Niurka as always so happy", "What a family, It's in their blood"," Niurka you have a taste for dancing ", wrote some followers of the vedette.
At the family party they also demonstrated their vocal talent, as both the vedette's children and their partners faced off in a singing duel with the song "A Esa" originally performed by Pimpinela.
You might also be interested in:
– "Your mug looks like a newspaper," said Niurka Marcos about Christian Nodal's tattoos on his face
–Niurka Marcos says envious to Paulina Rubio for her lack of chemistry with Alejandra Guzmán
–Juan Osorio finally spoke about the romance between Niurka and Bobby Larios: "El cuckold"