Noti Hash is CriptoNoticias' Bitcoin mining newsletter. It is published on our website every two weeks, being today, Thursday June 2, 2022, the 21st edition to be published, at block 739,020.
---
The bear market has impacted cryptocurrency traders and also Bitcoin holders, but in turn, those in charge of maintaining the security of the network: the miners.
Nevertheless, not the first bear market that miners go through, so many are prepared to get around the potential low profitability of their operations, although some are at risk of going under.
Bitcoin's hashrate dropped, we reported, suggesting some miners may have gone offline to avoid losses.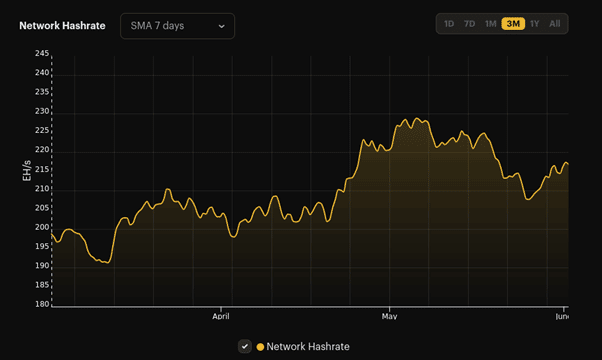 CriptoNoticias reported that miners could be looking for cheaper sources of electrical energy, as well as operating with more efficient hardware, as well as asking for long-term loans to support themselves.
On the other hand, the hashrate price index or hashprice indexwhich measures the market price of the processing power of Bitcoin miners, slightly increased in pricewhich helps miners sustain their profitability, even if they are not going through a very stable situation at the moment.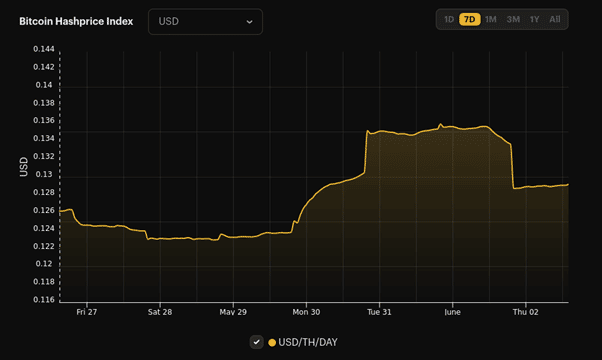 They consider the same in Spain, where under normal circumstances the high costs of the price of electricity delay the recovery of the investment in Bitcoin mining; but now the wait is getting longer, according to local miners.
This perception is the same on the other side of the world, specifically in Chile, where miners consider that the profitability of Bitcoin mining is obtained in the long term.
Nonetheless, investment in the industry has not stopped, at least for those who can afford it. This is the case of Bitmain and Poolin, manufacturer and mining pool respectively, which they are promoting a mining farm with more than 47 thousand self-cooling equipment.
Governments miss opportunities while others seize them
Be that as it may, some seem to miss the boat entirely by restricting Bitcoin mining, as is the case with the government of Kazakhstan, which during the first quarter of this year 2022 it could have been done with 1.5 million dollars (USD).
Another government that is considering the environmental impact of Bitcoin mining to restrict it, or encourage investors not to participate in it, is that of the United States, through a study that would be published in August 2022 directly from the White Housewe report.
For its part, in Mexico, the government will deliver green energy credits to mine Bitcoin, in a pilot plan that will take place in the province of Puebla with 11 mining teams.
Mining from other networks
Picture of the Week
Miner Michael Schmid showed off his facility for heating water with waste heat from some Bitcoin mining equipment at his home, to "earn money while taking a shower at home."
Previous editions of Noti Hash
Learn more about Bitcoin mining in our Cryptopedia: