Noti Hash is CriptoNoticias' Bitcoin mining newsletter. It is published on our website every two weeks, being today, Thursday, August 11, 2022, the 26th edition to be published, at block 748,985.
---
The most recent difficulty adjustment (Aug 4) showed signs of Bitcoin mining experiencing a revival, after for six consecutive weeks the difficulty of mining Bitcoin decreased. This as a consequence of a heat wave that affected regions where large mining farms are concentrated, which disconnected numerous equipment.
During the previous two weeks, Bitcoin miners have been consolidating their investment strategies. Companies like Core Scientific, Riot Blockchain, Bitfarms and others have been buying equipment by selling their savings.
Despite the crisis generated by the heat wave in the United States, the country that concentrates the largest Bitcoin hashrate, a company earned more money for turning off its equipment than what they received as a reward for their activity.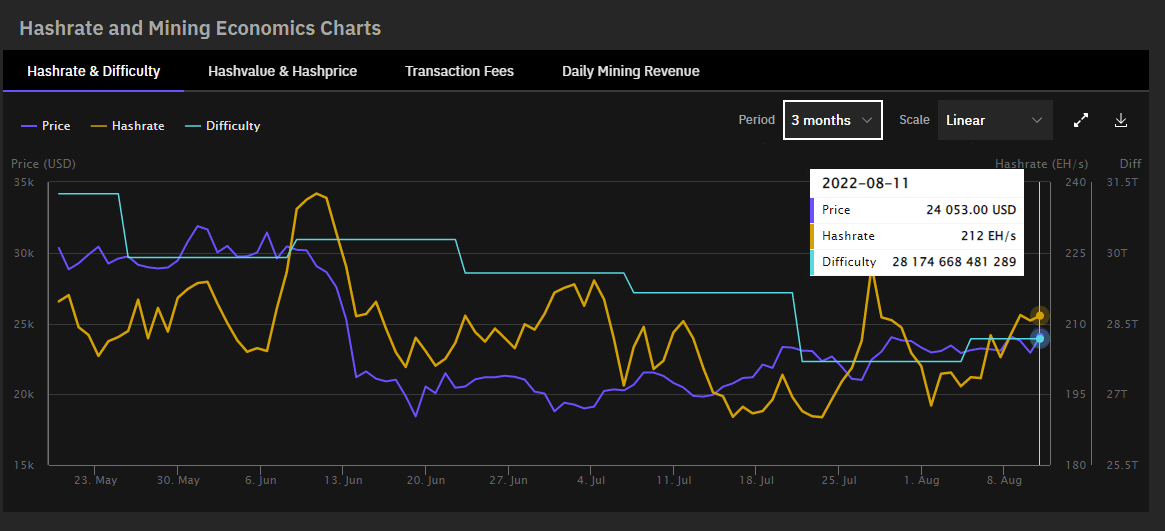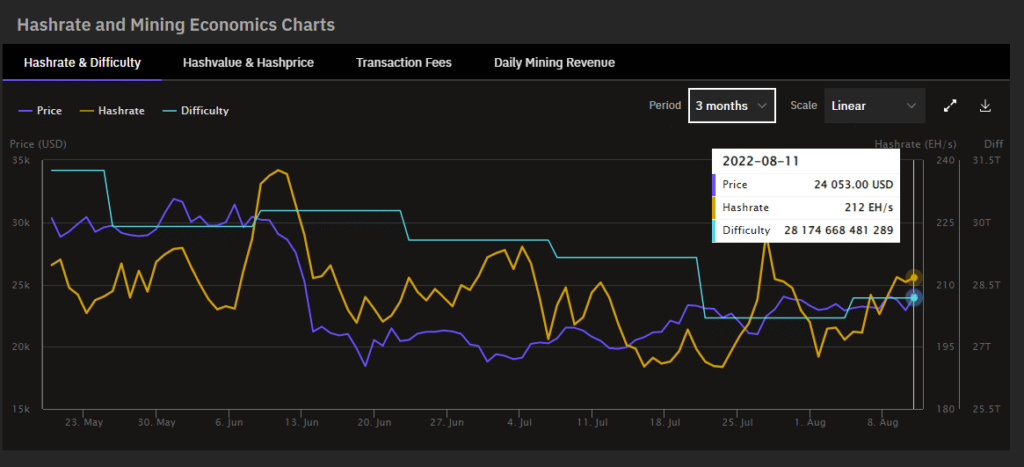 For its part, despite the bear market, Bitfarms did not stop installing thousands of Bitcoin mining equipment. Core Scientific also followed this strategy and brought 14,000 new machines online.
Marathon, a company that has shown sustained growth since last year, also reported selling bitcoin and buying 13,000 Antminers S19 XP, as well as improvements to its wind-powered facility.
This scenario contrasts with the fact that other miners take advantage of the bear market to save BTC in anticipation of a price increase. A data from the analysis firm Glassnode confirms this trend, since Bitcoin miners currently have more than 1.8 million BTC in their possession, something that has not happened since 2018.
The balance of the disconnection of Bitcoin miners during July was a reduction in profits of USD 100 million, as reported by CriptoNoticias.
Some analysts speculate that the miners' Hodl strategy is proof that the bitcoin price found its "floor" in the bear market. Meanwhile, we summarize in this article what the 4 strategies of Bitcoin miners have been to survive the bear market.
Bitcoin mining in Latin America
A controversy in social networks put Venezuela on the map of Bitcoin mining, where mining 1 BTC would cost between USD 4,700 with a mid-range equipment and USD 9,300 with an older generation equipment. Data that is mainly based on the price of electricity in that country.
An analysis by CriptoNoticias also shows how viable it is to mine Bitcoin in Colombia, according to President Gustavo Petro's plan.
Representatives from the National Energy Administration of Paraguay requested a special electricity rate for Bitcoin miners in the country. This with the aim of combating illegal connections. Paraguay is one of the most profitable countries in Bitcoin mining in the region.
The plans of the manufacturers of Bitcoin mining equipment
Bitmain announced that it would lower the prices of its Antminer S19 series rigs. The measure has to do with the terms of the contracts signed at the end of last year, which indicate that in critical market conditions a price readjustment could be made. Companies like Marathon took this option to lower the cost of 13,000 Antminers S19 XP.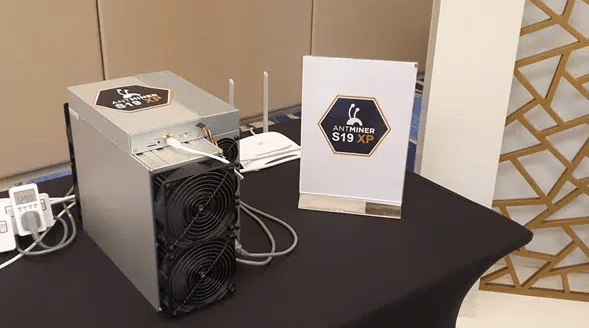 On the other hand, another manufacturer of Bitcoin mining equipment is contemplating the idea of ​​expanding its operations in the United States. For this, they hope to create new mining farms in the country.
Among the curiosities that we saw in the ecosystem these two weeks, is this ghostbuster-style backpack to mine Bitcoin. It has everything you need to mine Bitcoin in a portable way. Although it was designed by Braiins for display only, those who saw it in action during the Mining Disrupt conference were amazed.
Bitcoin mining in the world
A new study suggests that the ban on Bitcoin mining in China favors the use of renewable energy. According to data from the Bitcoin Mining Council the use of renewable energy sources for mining grew 19.9%.
Iran allowed Bitcoin mining again (yes, they are like China a few months ago). On this occasion the authorities set a condition: that the mining farms operate with renewable energy.
Research suggests the adoption of Bitcoin mining could boost Africa's economy, which according to UNHCR it is the poorest continent.
More Bitcoin mining news!
A developer and writer known as Gigi recently explained the importance of Proof-of-Work (PoW) Bitcoin mining. He sentenced: "Not understanding proof of work is not understanding Bitcoin."
In this sense, Braiins, a company that manages the oldest mining pool, said that they will only dedicate themselves to mining Bitcoin. For this reason, they will stop providing services to Zcash miners, a network that aspires to migrate to proof of participation or PoS.
If after reading all this news you want to start mining Bitcoin, this week we wrote an article about 3 factors that you should take into account before starting to mine Bitcoin.
In any case, take noise into account. That the work does not lead to the situation faced by the residents of a community in New York, where the noise of the Bitcoin mining machines can be louder than that of the waterfalls in that county.
Mining from other networks
images of the week
The mining industry in Texas is growing rapidly. Among the images of the week in this edition, we find miners who are generating electricity with natural gas. As we commented in CriptoNoticias, this source of energy could provide a lot of profitability. In another image we see how the miners prepare to electrify a mining farm of colossal proportions. And, in the last one, a sunset in Texas after a long day of work.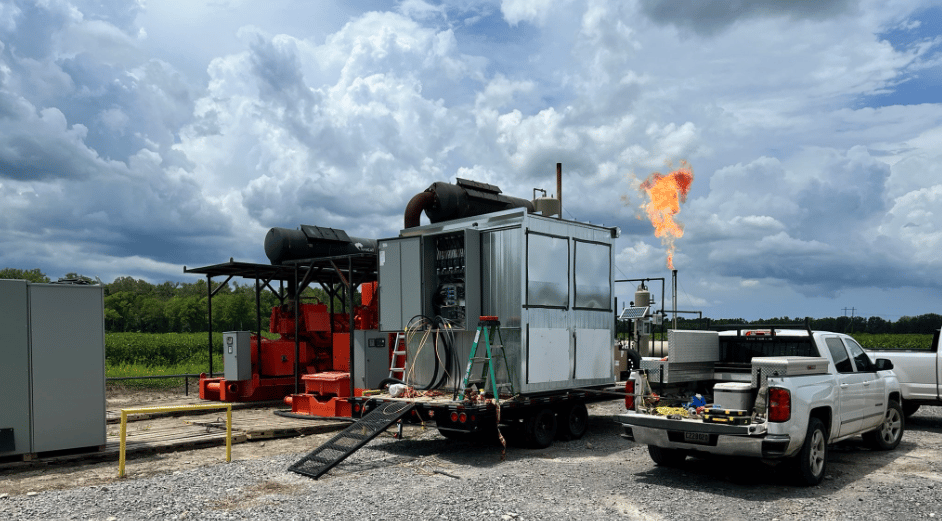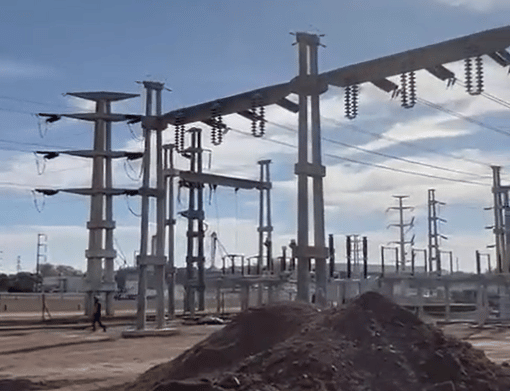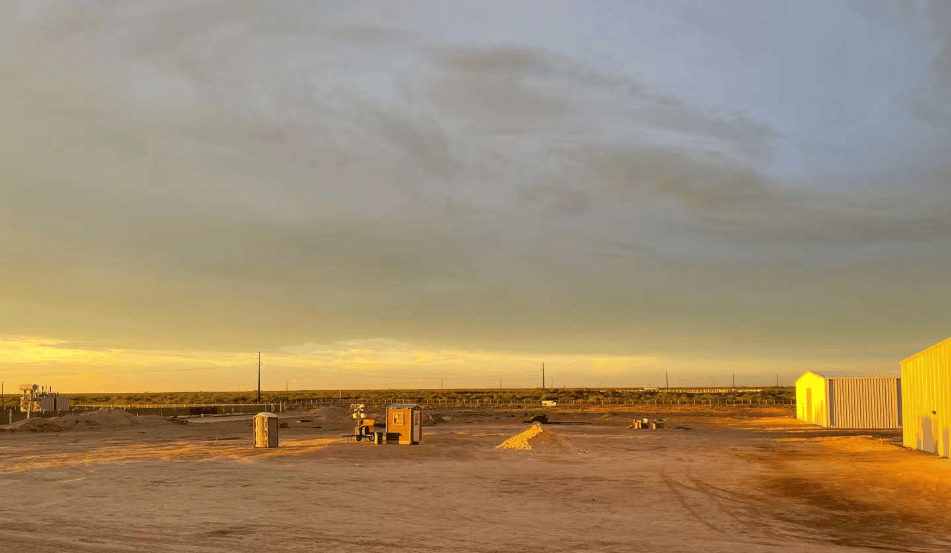 Previous editions of Noti Hash
Learn more about Bitcoin mining in our Cryptopedia