Key facts:
Two Bitcoin miners each single-handedly mined a block, in a rare milestone.

Kazakh miners overcome local political difficulties.
Noti Hash is CriptoNoticias' Bitcoin mining newsletter. It is published on our website every two weeks, being today, Friday, January 14, the twelfth edition to be published and the first in 2022, at block 718,640.
---
Over the past year (2021) we have seen how Bitcoin mining managed to take off and accumulate processing power. In addition, the industry was able to list on the stock market, do business with the energy sector and position itself in a respectable and capitalizable manner in the eyes of other traditional markets.
This whole process was not without obstacles, the main mishap being the censorship and banning of Bitcoin in China. In any case, the miners managed to migrate to other countries such as the United States, Kazakhstan, Argentina, Paraguay and Russia, marking the strengths of Bitcoin mining during that year.
Now, 2022 seems to give continuity to this dynamic of Bitcoin mining, in terms of the advances and setbacks with which this industry is consolidated in the long term.
On January 1, 2022, it opened with a historical maximum of processing power, the hash rate or hashrate of Bitcoin, CriptoNoticias reported.
The hash rate that day reached 209 exahashes per second (EH/s), but days later it dropped to 190 EH/s and currently averages 168 EH/s, according to glass node.
Advertising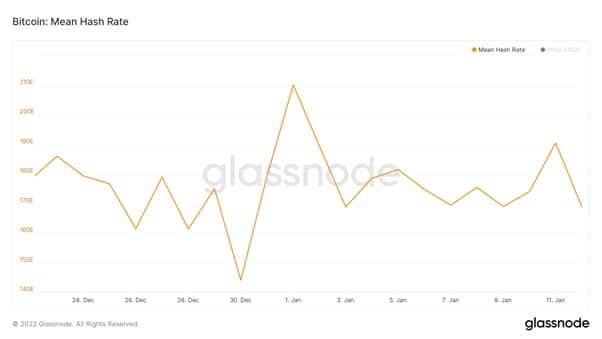 With this processing power, this outlet reported, a miner would have to work for 2 years in a row to rewrite the Bitcoin blockchain, an estimate that acquires a symbolic and representative character when these days 13 years have been celebrated since the Bitcoin genesis block was mined.
Bitcoin Miners in Kazakhstan Resist Amid Internet Outages
The slight decrease in hashrate and its slow recovery during these days was attributed to political problems in kazakhstan, where a series of protests led to the deposition of the government and the cutoff of electricity and Internet services that affected the miners located in that country since last January 3.
It should be noted that Kazakhstan absorbed a good part of the exodus of miners from China, a neighboring country, and that it accounts for 18% of all Bitcoin processing power.
However, the Internet outages ceased in recent days and miners in Kazakhstan have gradually returned to operationsreported CriptoNoticias. This has prevented the hashrate from dropping drastically.
CriptoNoticias also reported on the resilience of miners in Kazakhstan to continue operating in the country despite the difficulties.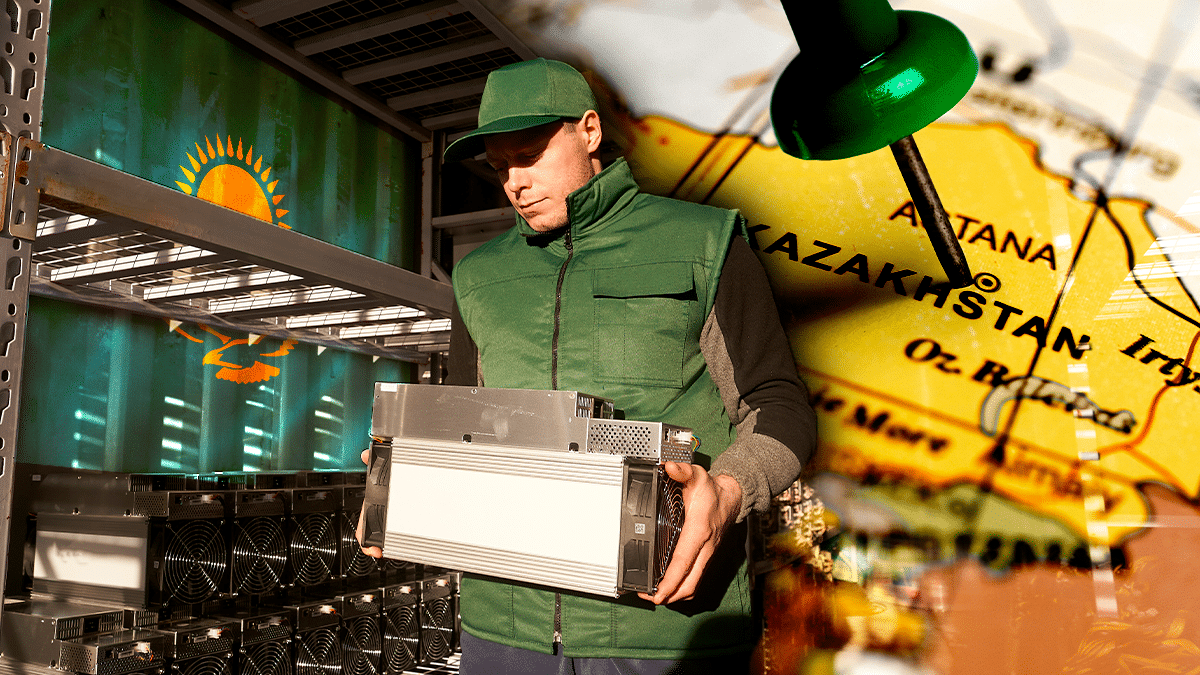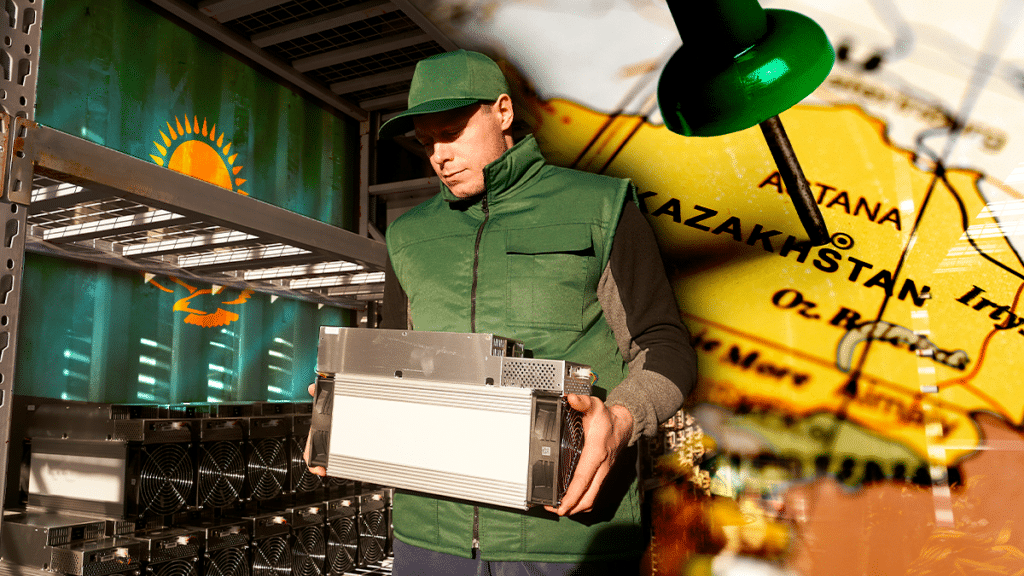 Power and Internet outages have been constant, and some have even had to reinforce their security measures in the face of protests and armed clashes, however they intend to continue in Kazakhstan doing their bit to protect the Bitcoin network.
Likewise, we reported that the price of bitcoin (BTC) could fall below 45,000 US dollars (USD) due to this decrease in the hash rate; two estimates that seem to be quite related to each other.
Currently 1 BTC is trading at USD 43,423, according to the CriptoNoticias price calculator.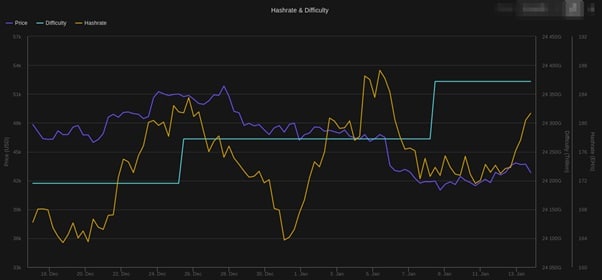 Bitcoin mining will not stop being persecuted by the States
With the high summer temperatures in Argentina, power cuts have been present and the immediate response of the government has been blame bitcoin miners, although local media report that the cuts are due to lack of investment in infrastructure.
To discourage this activity, they intend to discover where these Bitcoin and other cryptocurrency mining farms are located, and increase electricity consumption rates, among other demands, CriptoNoticias reported.
In Kosovo, an Eastern European country, the authorities were more forceful and completely banned Bitcoin mining, citing high energy consumption and power outages, and threatening harsh penalties for those who mine clandestinely.
These extreme and punitive measures contrast with the history of a power plant that was reactivated in Costa Rica thanks to Bitcoin mining.
This country could see a boost in the adoption of Bitcoin this year with this and other initiatives, such as a radio show dedicated to Bitcoin which was released into the air in the Central American nation.
Returning to Asia, we also report as Thailand is becoming an epicenter of Bitcoin mining on the continent, also as a result of the prohibitions on this activity by China during the past year.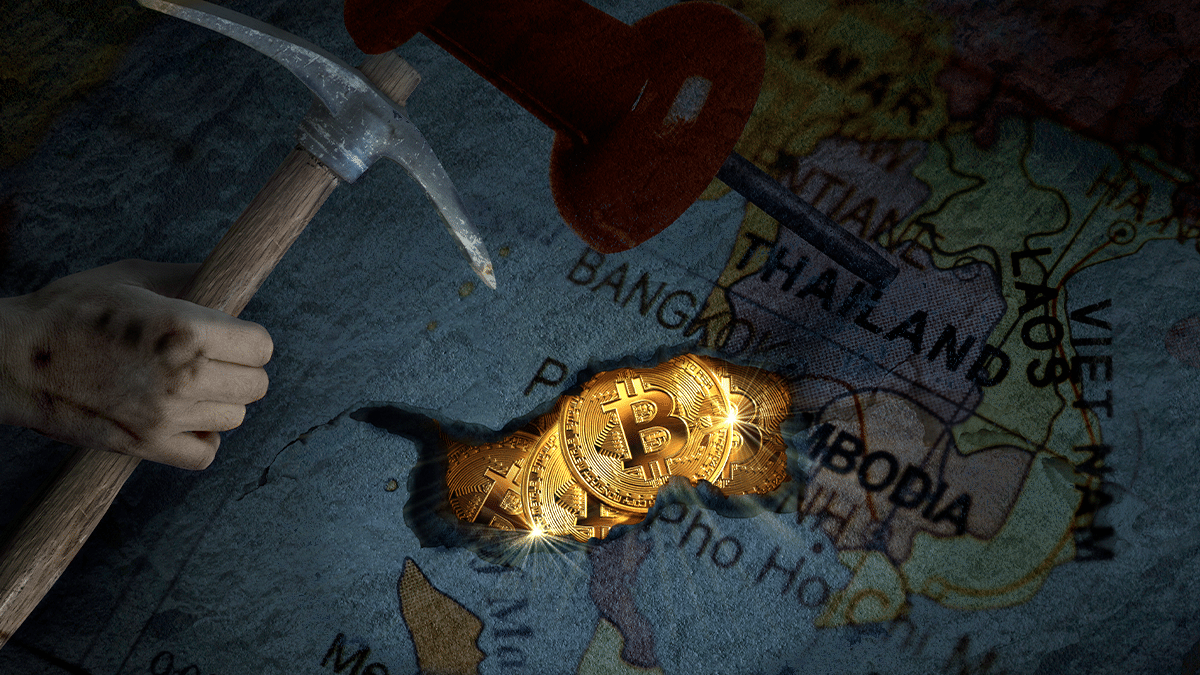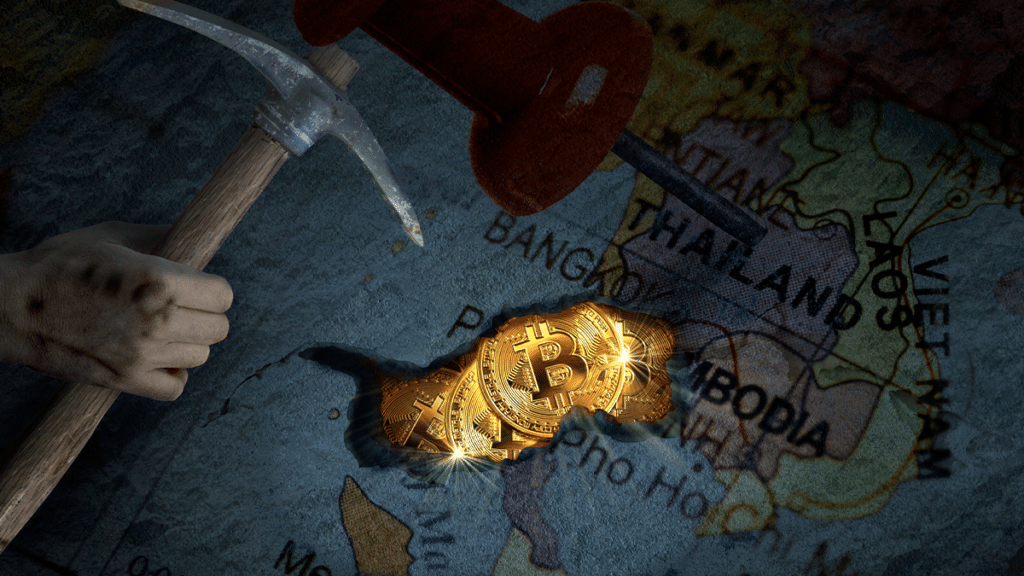 It is estimated that more than 100,000 Bitcoin miners are operating in Thailand with the help of electricity supply from Laos, a neighboring country with abundant energy sources and which last year also became interested in Bitcoin mining.
Bitcoin mining decentralizes and expands its options
In the last Noti Hash of 2021, where we compile the milestones of the year, we point out that the mining from home had come back with a bang. That is, the phenomenon of miners who do not operate from industrial areas, but from domestic environments, accommodating their equipment as is most convenient for them according to their conditions.
Although most of these miners connect to mining pools where working together with other miners facilitates the success of their task, this week two lone miners managed to mine a block of Bitcoin each, each one taking the reward of 6.25 BTC plus the commissions included in those blocks.
The first occurred on Tuesday, January 11, at block 718,124, and the second succeeded in mining block 718,379 during the night of January 12. This was only prevalent in the early days of Bitcoin, such as when Hal Finney mined bitcoins from his personal, low-processing computer at home.
It should be noted that these miners connected to the Solo CK mining pool, but that does not mean that they add their power together with other users. They simply use the interface of this pool to receive transactions and compete for the block created to be added to the Bitcoin blockchain.
Large mining pools continue to dominate the Bitcoin hash rate, and you can even see how pools listed as "unknown" by various analytics firms have fallen out of the top 10.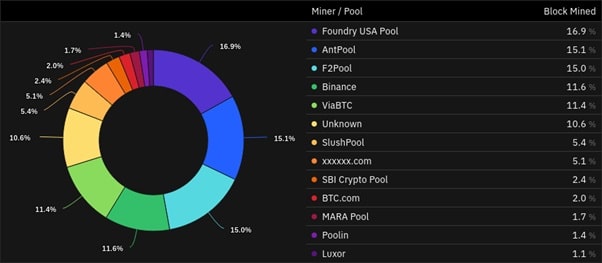 In the same way that mining is decentralized, new companies are venturing into the mining sector, such as Block, by Jack Dorsey (founder and former CEO of Twitter), seeking to create specialized teams in Bitcoin mining (ASIC) , to decentralize the production and manufacture of microchips focused on this industry.
Other networks:
photo of the week
The Poas I hydroelectric plant was reactivated thanks to the mining equipment that works in the facilities of the Data Center CR company. Its owner (in the photo) Eduardo Kopper is responsible for these operations, according to a Reuters report published this month.