Noti Hash is CriptoNoticias' weekly Bitcoin mining newsletter. It is published on our website every two weeks, today being Thursday, April 21, 2022, the eighteenth edition to be published at block 732,918.
---
Bitcoin mining continues to make its way through legal regulations, energy restrictions and local circumstances, betting on technological and business innovation.
A clear example of this is how the hashrate or processing power has become a kind of commodities or exchangeable asset, which can be transferred and located at a convenient geographical location
Advertising

This thesis suggests that, basically, you can buy bitcoin (BTC) with electricityby offering a fixed supply of energy to the miners of this cryptocurrency, as CriptoNoticias reported, which can be effectively quantified.
Bitcoin miners have benefited economically in recent years thanks to the growing scarcity of this cryptocurrency, which has allowed its revaluation. Even though miners earn fewer bitcoins than before, they tend to be worth more and more. As reported, these earnings would be 150% higher than 2 years ago.
But the growth of Bitcoin mining is reflected not only in commercial success, but also in technological innovation, with frequent launches of mining equipment, such as the Avalon 1266, a new mining hardware that ranks among the most efficientwith a power of 100 terahashes per second (Th/s).
Technological advances will even bring decentralization to mining, in the sense that more actors will be able to participate in the confirmation of transactions of the Bitcoin network, through a new mining protocol and more advanced chips or microprocessors, as discussed in the Bitcoin Conference 2022.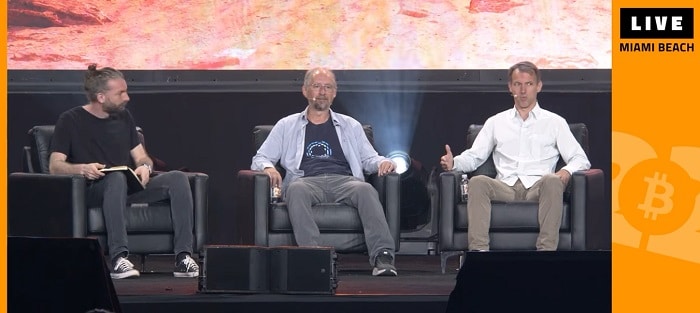 In the future, it will be more and more frequent to mine Bitcoin from home, if users follow these tips, which was also discussed at this conference held in Miami and in which CriptoNoticias was present.
However, that does not rule out big players like Blockstream and Tesla, who will be mining Bitcoin with the help of solar energy.
Advertising

Uncertain regulatory scenario in Mexico and Venezuela
Although the enthusiasm for Bitcoin mining is no small thing among Mexican entrepreneurs such as Ricardo Salinas (Grupo Salinas) and the Venezuelan Ricardo Carmona (Biomining) -whom we recently interviewed; mining may be more profitable for large investors than for the smaller ones.
This could be related to electricity consumption rates, but also to access to energy sources, which are not equally available to the different actors. Specialists also warn that given this reality, a clear regulatory framework is necessary in the country.
For its part, in Venezuela, some Bitcoin miners are waging a legal battle against the National Cryptocurrency Superintendence (Sunacrip) due to differences regarding the confiscation of some mining equipment.
Theo Toukoumidisfounder of DoctorMiner, a company that provides services to Bitcoin miners in Venezuela, as well as deploys mining farms in the country, pointed out in a recent interview in CriptoNoticias that Venezuela has a lot of potential for this sector, but that there should be more regulatory clarity , communication between regulators and the private sector, and the need to transmit confidence at an international level.


Meanwhile, in Kazakhstan they continue to surround Bitcoin miners not only from the point of view of electricity consumption, but also from a financial perspective. In the Asian country, which welcomed Bitcoin miners who fled China last year, it is now being considered charge more taxes to miners when the price of BTC goes up.
Mining from other networks:
Cryptopedia:
Picture of the Week:
BlackBox advanced their prototype enough and after the conferences in Miami they are receiving numerous orders. This box allows to isolate the heat and sound of the Bitcoin miners, which allows its operators to mine Bitcoin from home and basically anywhere.
Previous editions of Noti Hash: