Noti Hash is CriptoNoticias' Bitcoin mining newsletter. It is published on our website every two weeks, being today, Thursday, July 14, 2022, the 24th edition to be published, at block 744,960.
---
For the past two weeks, Bitcoin miners have been redefining their strategies to get around the bear market. Many persist in the idea of ​​holding BTC, but some have decided to sell and buy equipment that continues to drop in price in the markets.
Since the last edition of Noti Hash, where we discussed how Bitcoin teaches Ethereum a lesson on how to make mining cleaner, Bitcoin miners have begun to define the direction of their operations. This occurs while the price market remains down, with forecasts of a bull market on the horizon.
Core Scientific, one of the largest mining companies in the United States disclosed a sale of more than 7,000 BTC in June, with the aim of paying operating costs and buying new Bitcoin mining equipment. These miners, who already process approximately 10% of Bitcoin's hashrate, hope to increase their capacity by the end of the year.
Other Bitcoin companies like Bitfarms and Riot also made sales, while Hut8 and Marathon decided to continue holding. In fact, the latter became a Bitcoin "whale" by reaching the mark of more than 10,000 BTC in its wallet.
Starting to mine Bitcoin is easier now, with hardware prices falling
If you had thought about entering Bitcoin mining at the beginning of 2022 and it seemed very expensive, now could be your opportunity. The reason is that the price of ASIC mining equipment has fallen by around 50%.
Advertising

You can read how the price of hardware to mine Bitcoin evolved in 2022 in an article that CriptoNotcias made. Here is a breakdown of how the bear market has affected each ASIC model and the differences in their prices depending on whether their price is estimated in dollars (USD) or bitcoin (BTC).
While many ASIC models seem to be suitable for entry into Bitcoin mining, not all equipment seems to have the same fate today. Among them Bitmain's S9, which could be obsolete before the bear market ends.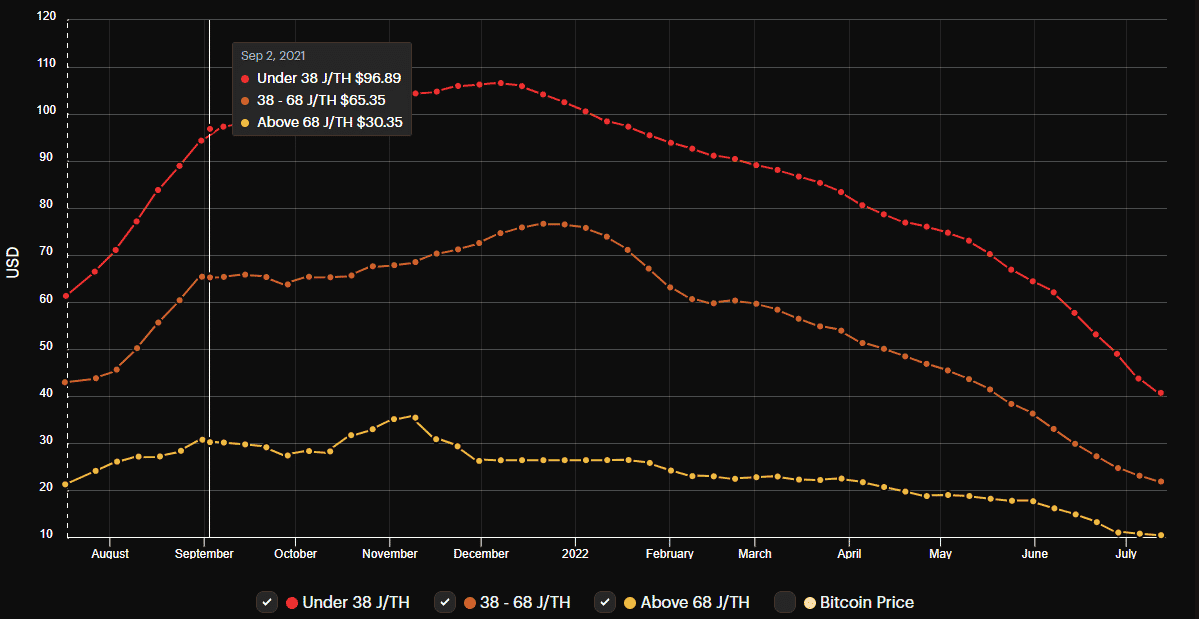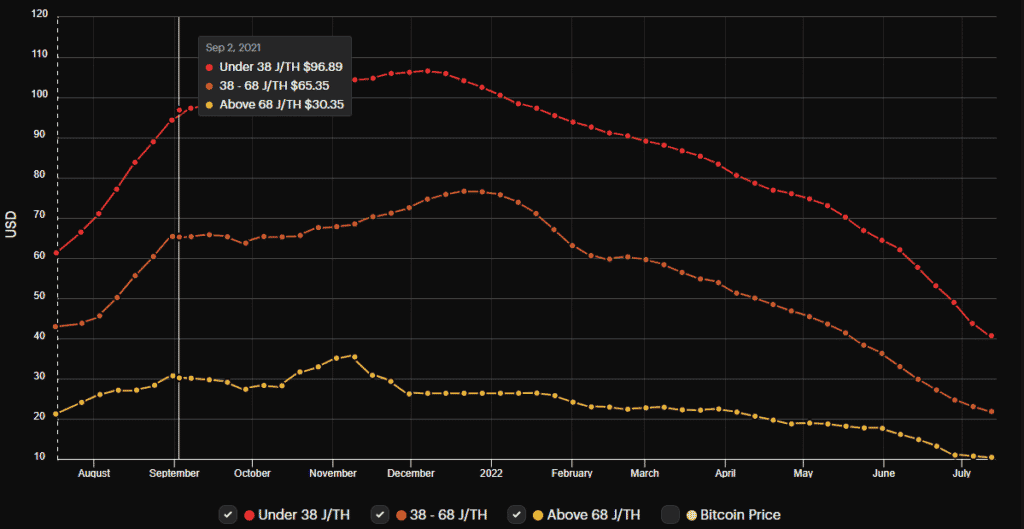 Latin America has the potential to mine Bitcoin
In the most recent CriptoNoticias mining report, Jesús Herrera contacted three US miners who operate farms of no more than 50 ASICs. Over there they explained the reasons why they chose the United States to operate, how much they earn, how much they invest and the reasons that would drive them to expand into Latin America.
In addition, we report how Paraguay is one of the countries where Bitcoin mining is most profitable. If compared to the United States, in Paraguay mining 1 bitcoin is much cheaper.
CriptoNoticias was present during the Blockchain Summit Latam 2022, held in Panama. There Fernando Grijalba, miner and business developer of Braiins, a company that manages Slushpool and offers solutions for Bitcoin mining, stated that "the drop in bitcoin prices has made its miners go to Latin America."
Miners shutting down Bitcoin ASIC rigs
As it happened at the beginning of the summer season in the northern hemisphere, Bitcoin miners decided to turn off their equipment to face a heat wave in Texas, United States. According to the sources, nearly 1,000 watts of electrical power was withdrawn from mining farms so that businesses and services in the state would not be affected.
The sum of electrical energy that three mining companies stopped using can be equivalent to more than 300,000 ASIC model S19 Pro. With the heat wave, the electrical network was at its limit of operations.
Secondly, a storm damaged Marathon facility in Hardin, Montana. Although the natural phenomenon did not damage most of the mining equipment, the force of nature shut down 30 thousand miners.
Miners should always take into account the Bitcoin hashrate, which is the total computing capacity of the network. Even more so if in the context of an eventual disconnection of large mining farms, consider the possibility that mining may become more difficult to execute until the next difficulty setting occurs.
For the last 4 weeks there has been a downward trend in the Bitcoin hashrate, which has resulted in the difficulty decreasing in the last two scheduled adjustments.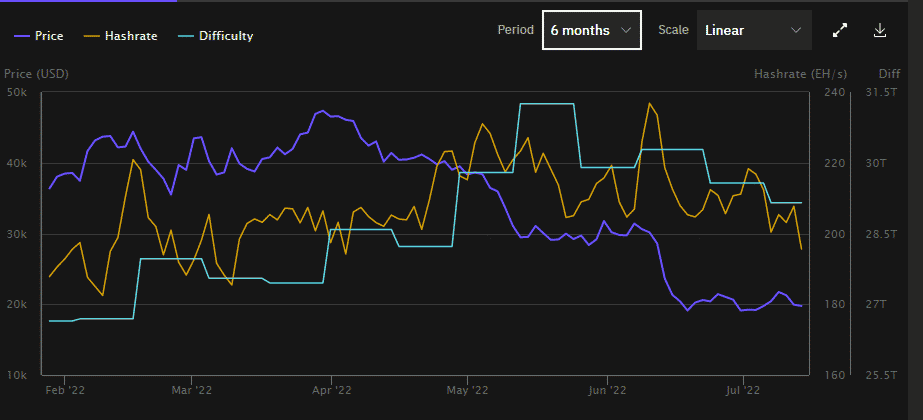 Regulation, miner rewards and stock market uncertainty
For the first time so far in 2022, Bitcoin mining rewards surpassed those of Ethereum. On average, Bitcoin mining left rewards for more than USD 668 millionthis represents USD 100 million more than mining the Ethereum network.
On the other hand, the European Central Bank criticized the Proof of Work that uses Bitcoin to secure the network and achieve consensus. According to the entity, Bitcoin mining "is a risk for the climate transition."
For its part, in Kazakhstan, one of the countries where the highest hashrate is concentrated, Bitcoin mining was legalized and electricity rates for miners increased.
After closing a week higher, shares of publicly traded mining companies began to fall in price. According to the analysis, the bitcoin bear market could be dragging down the traditional market.
Mining from other networks:
Bitmain launches its Ethereum Antminer E9 for sale in a dying market
What would happen if all Ethereum miners go offline before the merger?
Ethereum beyond price: tests, mining and progress in the middle of a historical year
Featured images of the week: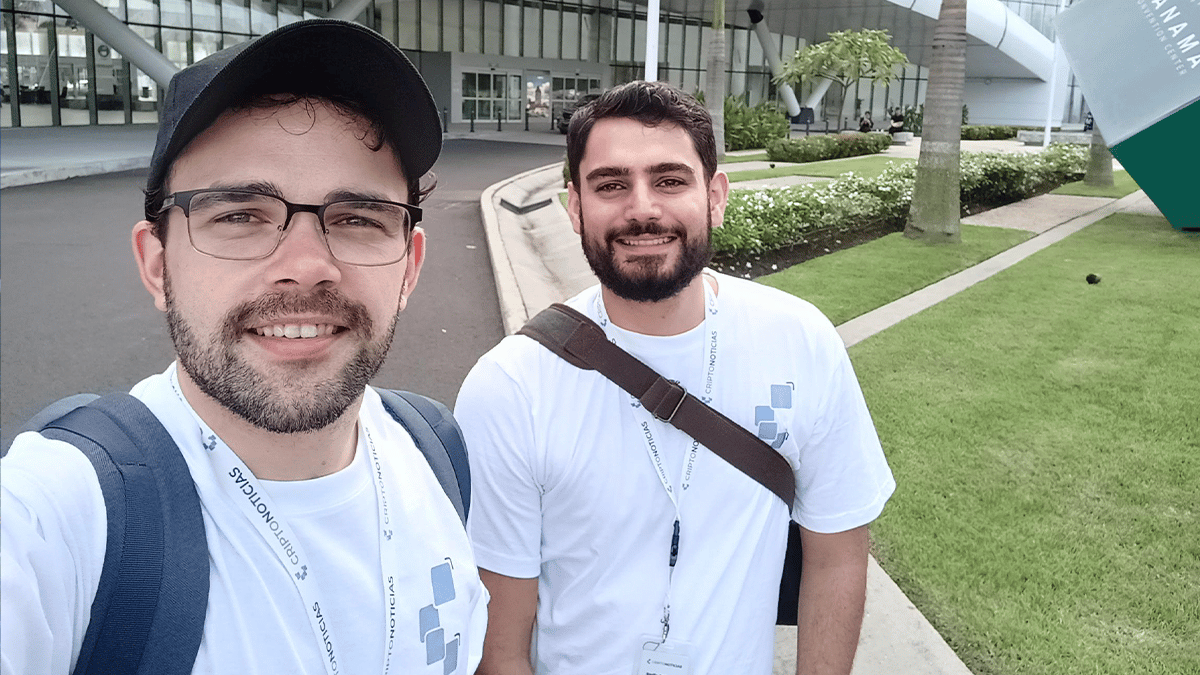 CryptoNews did presence at the Blockchain Summit Latam 2022 that was held in Panama. Our correspondent Fernando Clementín and Emilio Semerene, commercial manager of this house, held numerous meetings and interviews with the different actors of the ecosystem, where they received pleasant feedback for the work that CriptoNoticias does to spread information about Bitcoin in Spanish.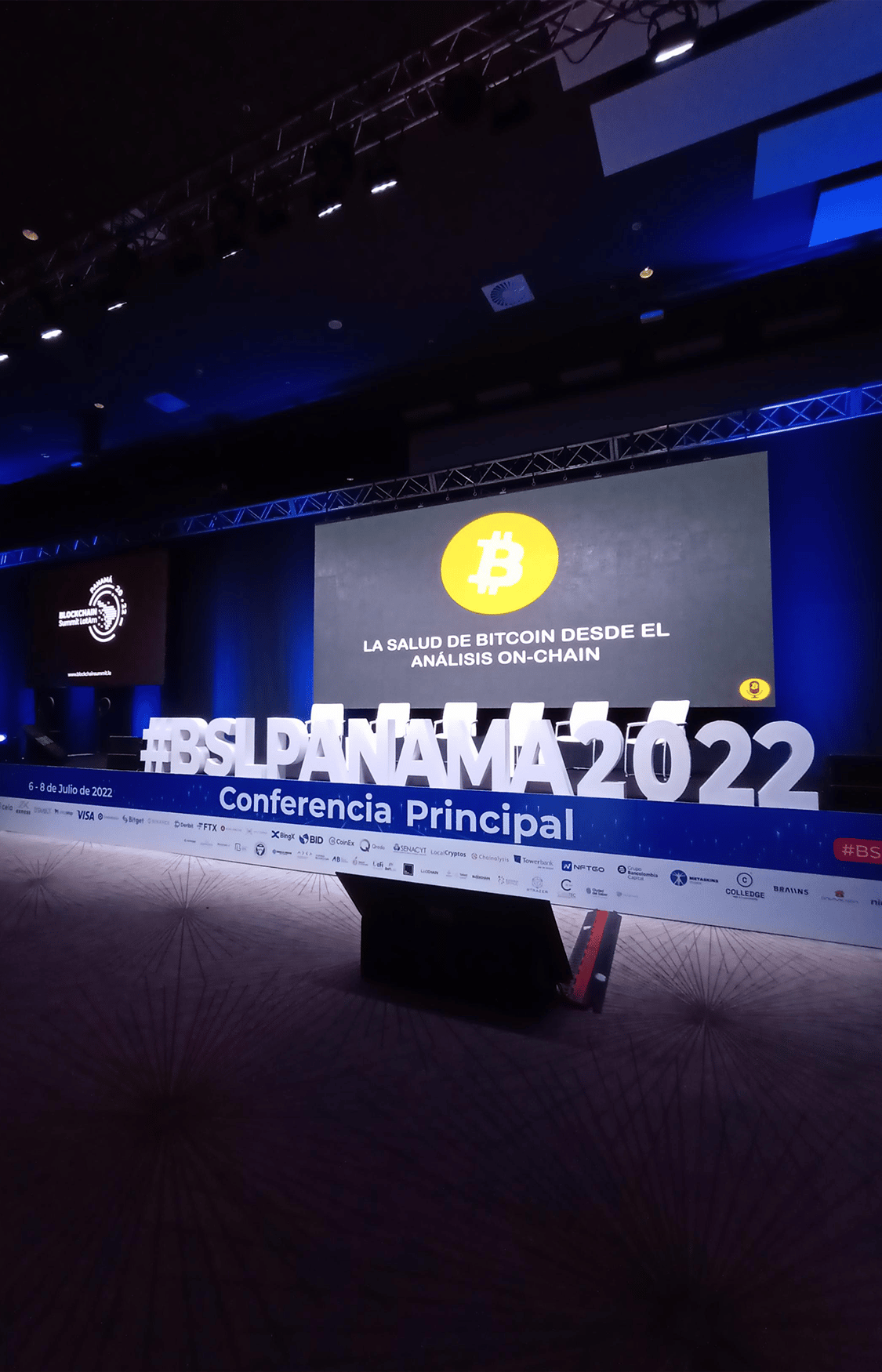 Previous editions of Noti Hash:
Noti Hash: Bitcoin miners will become energy providers
Noti Hash: Bitcoin miners resist the onslaught of low profitability
Noti Hash: Bearish market forces Bitcoin miners to take measures to survive
Noti Hash: Red storm in Bitcoin mining with falling markets
Noti Hash: the energy consumption of Bitcoin mining is reduced
You can learn more about Bitcoin mining by clicking on the following links from Our Cryptopedia.
What is Bitcoin mining and other cryptocurrencies?
What is a Bitcoin mining farm?
What is a Bitcoin mining pool?
Terms you should know to understand cryptocurrency mining (cryptonoticias.com)