Key facts:
Miners continue to take action and some do not survive the bitcoin (BTC) bear market.

Interestingly, significant investments are made in renewable energy.
Noti Hash is CriptoNoticias' Bitcoin mining newsletter. It is published on our website every two weeks, being today, Thursday June 30, 2022, the 23rd edition to be published, at block 743,052.
---
The bitcoin (BTC) bear market continues to have a high impact on Bitcoin mining, affecting the operations and profitability of this industry.
Such is so the energy consumption of Bitcoin mining has been reduced substantially, according to a study by the University of Cambridge. In this line of argument, another investigation maintains that the mining of Bitcoin is also capable of reduce by 20% the emission of greenhouse gases.
Since the last edition of Noti Hash, CriptoNoticias's Bitcoin mining newsletter, we have also seen reports about the opening of this industry towards solar energy.
More and more miners in the United States are turning to this method of power generation to sustain their operations. Even, notably, congressmen from that country highlighted the benefits of Bitcoin proof-of-work (Proof of Work, PoW) and they rejected that it was harmful to the environment.
Similarly, in Uzbekistan the government has ceased operations except for those dependent on solar power, while in El Salvador they announced a $200 million investment to build a solar-powered mining farm.
Advertising

In Iran, for its part, they implemented restrictions on the electricity consumption of Bitcoin miners.
Meanwhile, in Russia they do not turn their backs on oil energy, since one of the main state companies dedicated to this sector announced that it is preparing to venture into Bitcoin mining.
The growth of Bitcoin mining in terms of new practices is undeniable, but also in terms of its geographical expansion. According to research, there are already more than 6,000 locations with mining farms operating around the world.
On the other hand, bad actors also see opportunities to do harm, as is the case with a company of a fraudulent nature, who stole nearly $10 million from 2,000 investors in South Korea, under the false promise of having miners operating in Kazakhstan.
As a noteworthy fact, while the price of Bitcoin has fallen, the hashrate or processing power of the network seems to have a slight recovery.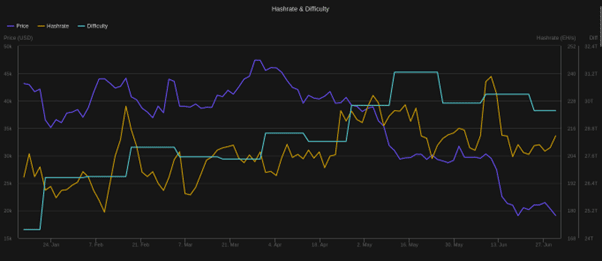 Profitability of Bitcoin miners through the floor
The Bitcoin bear market has a brutal impact on the Bitcoin mining industry, with many struggling to survive with profitability in the depths of 2022. For example, one company lost its facilities for non-payment of a debt of USD 1.2 million.
While some miners have been disconnected from the network, and those that continue to operate are kept afloat thanks to commissions from Bitcoin users, others have also seen an option to request credits and pay them with their production, as is the case of Bitfarms .
Some companies are taking advantage of the opportunity offered by low prices to save or hold bitcoin. Thanks to the bear market, mining equipment has fallen in price by more than 60% compared to the beginning of 2022, and for this same reason some are taking advantage to acquire equipment to increase their production.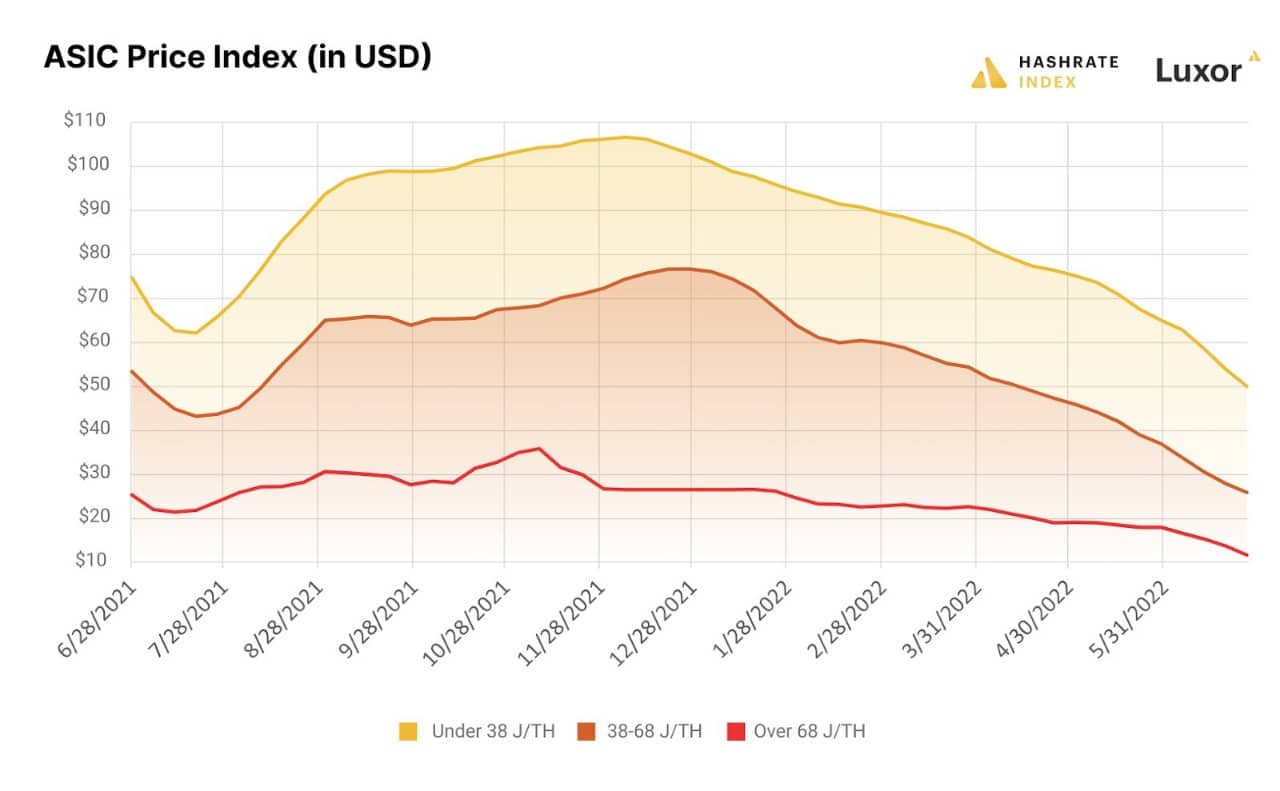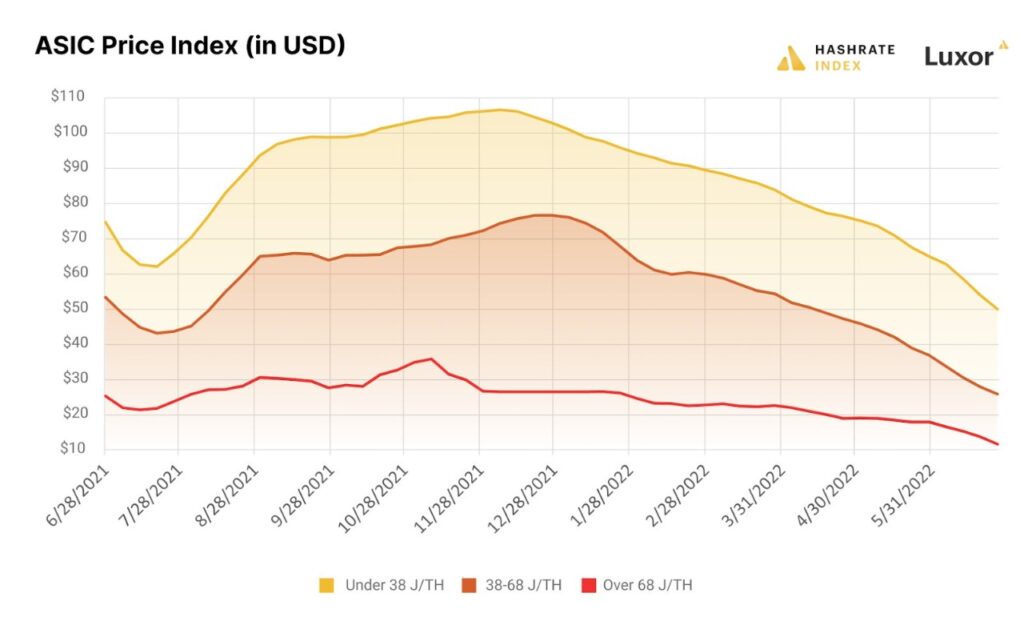 In the context of price control due to the tense economic situation in Argentina, the authorities seized a batch of mining equipment for allegedly having a higher price than prevails at the moment in the market.
This sector, that of mining equipment, can be very attractive for manufacturers of hardware and microprocessors, such as Samsung, whose most recent advances would be implemented first in mining equipment manufactured by a subsidiary of MicroBT.
Mining from other networks
Picture of the Week
Investor Stacy Herbert, El Salvador's ambassador to the United States Milena Mayorga, and Cecilia Rivera, El Salvador's deputy to the Central American Parliament (Parlacen) visit the location where a solar-powered mining farm will be built.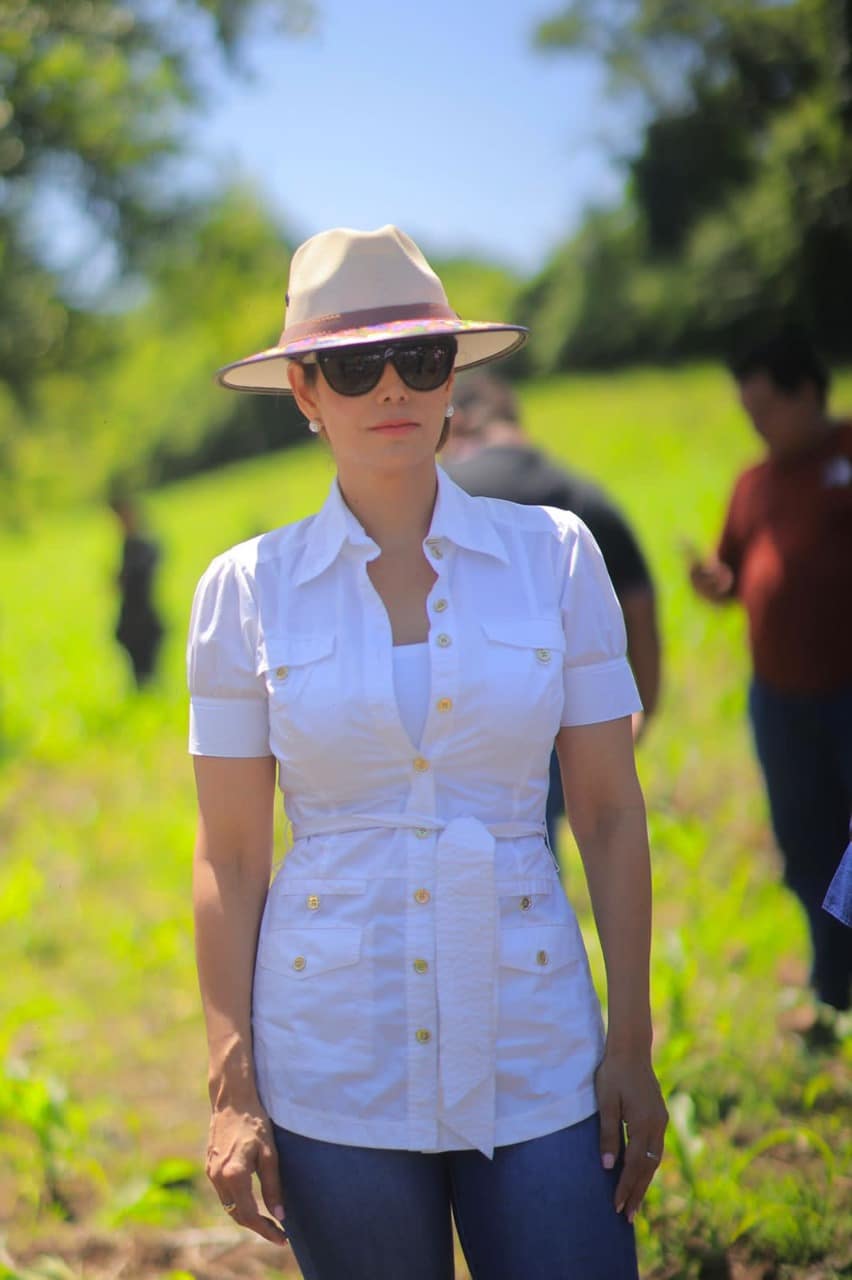 Previous editions of Noti Hash
Learn more about Bitcoin mining in our Cryptopedia: