Ever since images of a cryptocurrency mining farm purportedly using Nvidia's RTX 4090 GPUs were leaked, many in the industry have been on the lookout. It took more than nine months to officially find out what the most powerful graphics cards from one of the companies that leads the market for these components will be like.
The ad of the GeForce RTX 40 GPU series revealed that the most powerful graphics cards in this release double in performance to previous generation cards. The 16 GB RTX 4080 and the 24 GB RTX 4090 models stand out. They will be available from next October 12.
Additionally, these will be the first Nvidia cards to use the Ada Lovelace architecture, which contributes to more efficient power usage. So this looks like goodbye to Ampere architecture.
The Ada Lovelace chip is a 4 nanometer processor (which is actually a 5 nanometer photolithography), manufactured by TSMC. According to Nvidia, this chip has 76 billion transistors.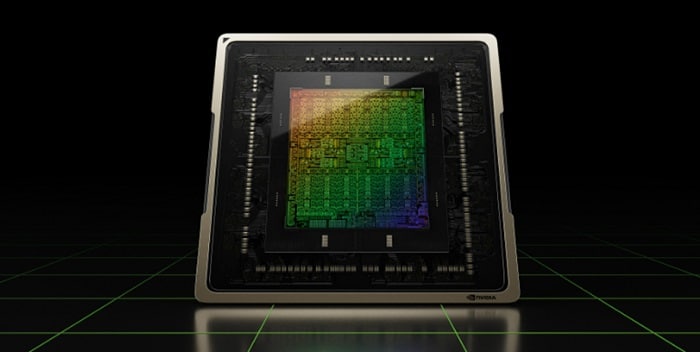 The power consumption of these GeForce RTX 40 GPUs is considerably high. For example, the RTX 4090 consumes up to 450 watts. For a cryptocurrency mining rig, look for power sources of at least 850 watts.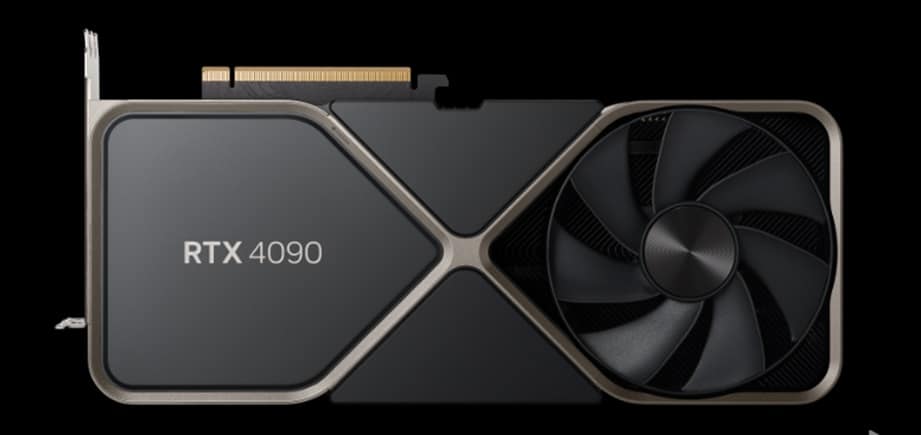 In the case of Nvidia, these graphics cards will use 16-pin PCIe 5.0 connectors, although it will be possible to use an adapter with three 8-pin connectors (with the option of a fourth connector).
The size of these graphics cards is huge. The RTX 4080 16 GB and RTX 4090 24 GB measure 304 millimeters long and occupy three slots or slots.
Prices and specifications of the GeForce RTX 4080 and RTX 4090
Nividia announced the starting prices of the GeForce RTX 40 series.
NVIDIA GeForce RTX 4080 (12GB) starting at $899.
NVIDIA GeForce RTX 4080 (16GB) starting at $1,199.
NVIDIA GeForce RTX 4090 (24GB): Starting at $1,599.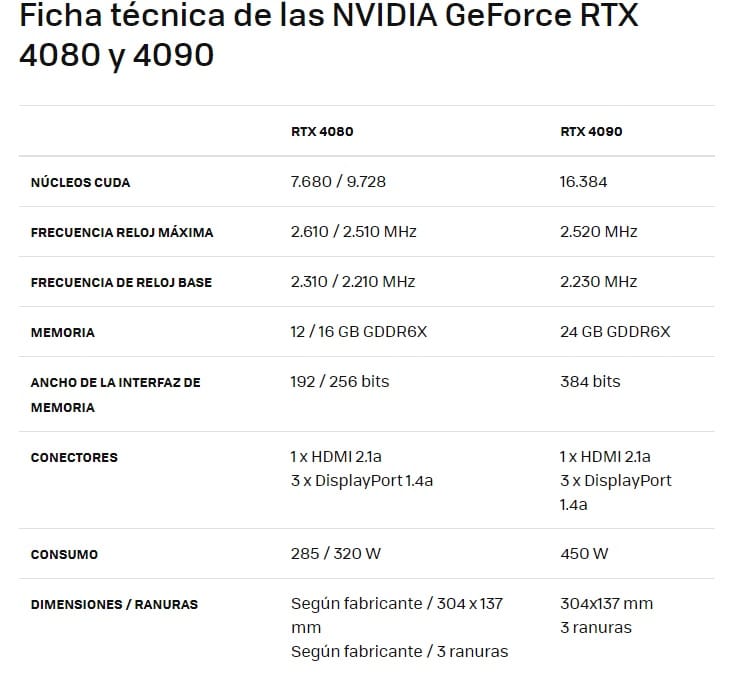 GPU mining of cryptocurrencies suffered a setback after Ethereum changed the method of verifying transactions and earning rewards on its network. Now the miners have migrated to networks, such as Ethereum Classic, EthereumPoW or Ravencoin, among others, as we reported in CriptoNoticias.
It should be remembered that for a long time Nvidia implemented barriers to mining cryptocurrencies. Through a software specification, the company limited the hashrate capacity that the GeForce RTX 30 series graphics cards could achieve.
However, the company later released models capable of mining, such as the RTX 3090. Shortly before, a way to circumvent the barrier imposed by Nvidia had been leaked through a software modification of the models that had the hashrate limitation. .