Key facts:
For those who have an old device, you can redeem it for coupons between USD 36 and USD 200.

The campaign is valid between July and September and seeks to generate a "cleaner" mining.
Bitmain, one of the world's leading Bitcoin mining equipment developers, has launched a campaign to replace old equipment on the market. To that end, it gives discounts to those who turn in their old miners as part of payment.
The campaign is called ANTique ANTMINER Coupon and It will take place from July 21 to September 21, 2022. The main goal is "to reduce the carbon footprint to create a green mining ecosystem", details the company.
Thus, Bitcoin miners with the applicable models in good condition can return them to Bitmain and thus obtain discount coupons of up to USD 200. The returned equipment will be destroyed with methods that do not affect the environment, explained the manufacturer of this equipment to mine Bitcoin.
at least until now, the Antminer S1 and Antminer S2 models participate in this campaign. In order to return them, they must meet certain integrity conditions with respect to their components that Bitmain details for each particular case.
For the Antminer S1, discounts of USD 36 and USD 72 are offered in indirect and direct purchase coupons, respectively. For its part, the Antminer S2 can be returned for coupons for USD 100 and USD 200 for indirect and direct purchases.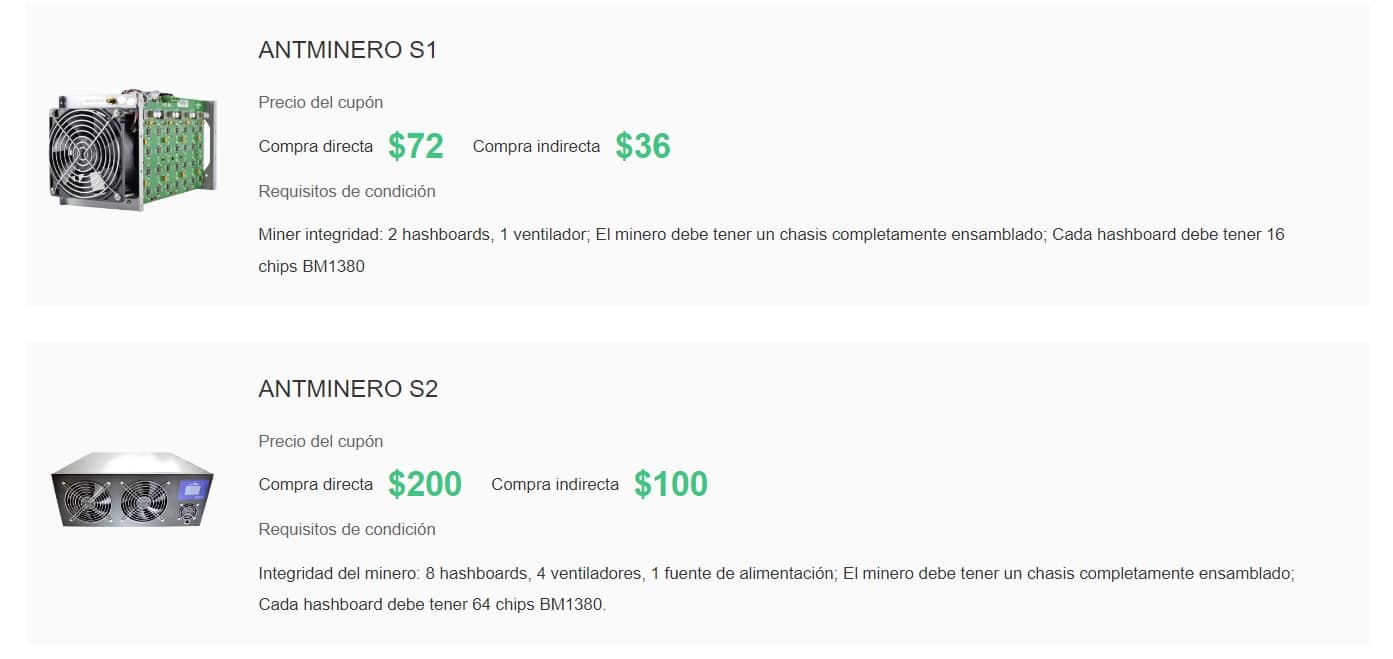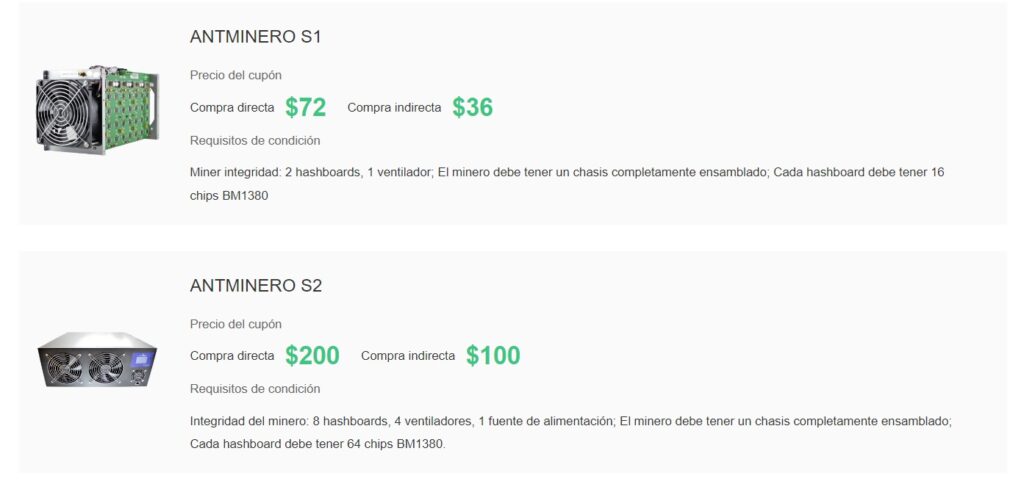 It should be noted that both are quite old models, which began to be marketed approximately in 2011 or 2012. According to the site minerstats, are capable of mining with a hash rate of 180 GH/s and 1 TH/S, respectively. To put into perspective, one of the newer models, the Antminer S19, mines at a capacity of 95 TH/s.
Other terms of the Bitmain campaign
In addition to the conditions in which the equipment that is intended to be returned must be, Bitmain also specified other rules that customers must take into account.
For example, For the "direct purchase" coupon, the mining equipment must have been purchased directly from the company. The original receipt must be presented. Otherwise, only the "indirect purchase" coupon can be approved, with a lower discount.
Finally, it is described that coupons are valid for up to one year and can be accumulated. Bitmain customers can even use them to deduct accounts payable at the company's official store.