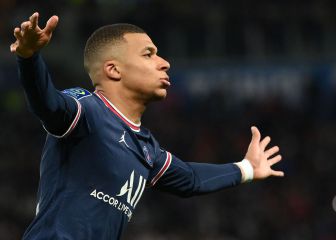 PSG can be satisfied with the UNFP award nominations which will take place on May 15 in a ceremony that will designate the best players of the season in French football. As expected, Kylian Mbappé has been nominated for best player of the season in Ligue 1, as well as Donnarumma for best goalkeeper and Nuno Mendes for best youngster. The great absence has been Pochettino, who is not among the candidates to be the best coach.
The last objective that Kylian Mbappé has before announcing his final decision is to become the first player in the history of Ligue 1 to be the top scorer and assistant. Bondy's talent currently has 24 goals and he also tops the ranking of passers with 15, outscoring teammate Leo Messi by two assists.
Regarding Pochettino, the Argentine coach is more than sentenced in Paris. The fact of not being nor nominated to be the best coach in Ligue 1 is a reflection of the season of the still PSG coach, who has not achieved the objectives set at the beginning of the season and the feeling in France is that they have won the Ligue 1 title more because of the high level of their squad than because of their own decisions.
[