The sales figures for camper vans do nothing but grow. Thanks to the fashion of the 'camperization' of the MPV and the derivatives of commercials, more and more families opt for this solution for their vacations. They are very practical alternatives for the more adventurous. This is demonstrated by the compact and intelligent Yucon 54 B that we know today.
Without the need to carry out an outlay as considerable as that of a motorhome, it offers everything you need to escape from routine. It's no secret that the Fiat Ducato is the ideal base for caravans. In just a decade, more than 500,000 families have chosen it in Europe. And for more than 12 years, it has been the "Best Camper Base of the Year".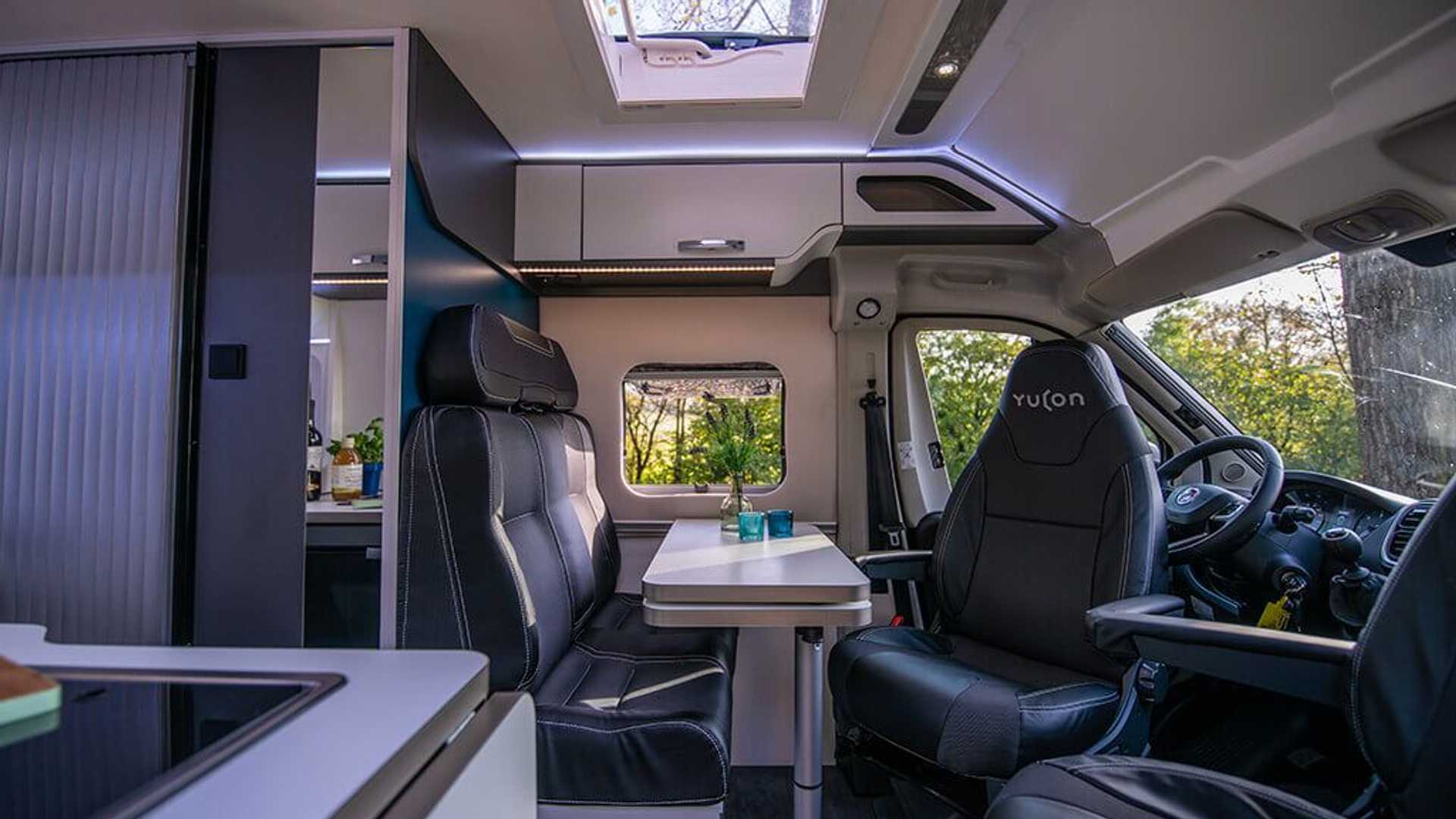 For this reason, it is not surprising that Yucon, a company located near Nuremberg (Germany), has chosen it to develop the new 54 B. With a length of just 5.41 meters, is a very manoeuvrable van in which you would never think that so many things fit. Under the hood we have a 2.3 liter MultiJet diesel engine with various power levels between 120 and 180 hp.
The Yucon 54 B is the most complete
Among the equipment of the Yucon 54 B there is no lack of kitchen, a bedroom and even a bath. The kitchen stands out especially for its size, although you will not lack for anything. In it we can see a countertop, two stoves, an oven and even a sink. There is also an 85 liter refrigerator. On the front we have a dining room for four adults.
The front seats are rotatable and the table can be opened to offer more space. Above it we find several storage holes. A big bed located in the rear provides capacity for two adults to sleep comfortably. In addition, it offers a fantastic view through the double rear door, which can be opened to the outside.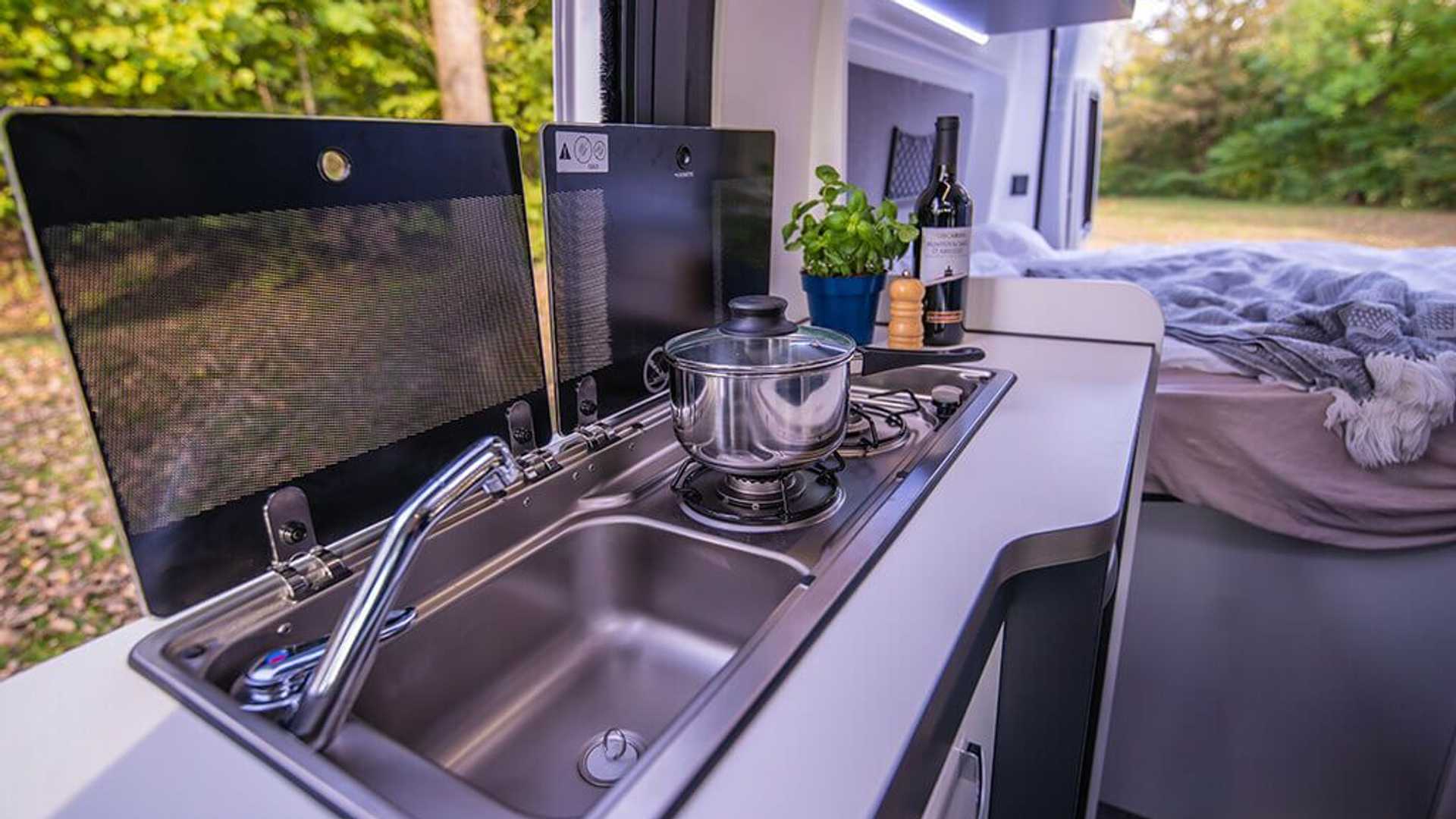 The equipment includes comfort elements such as the exterior awning.
The equipment adds a 110-litre freshwater tank, two AGM batteries and an easy-to-empty 80-litre wastewater tank. Added to these is a heating system and a spacious storage compartment. It has more than 800 kg of payload. An optional 90-litre fuel tank is also offered. With the simpler engine, part of the €48,900.
Image gallery