Performance vehicles are increasingly important to Jaguar and Land Rover, with a demand that does not stop growing in the main international markets. Under the SV seal, these two British manufacturers offer the highest technology, a huge equipment list and a very dynamic set-up.
Those responsible for Jaguar and Land Rover for Spain have wanted to present the new SV 2022 range Taking advantage of this appointment with the press, they have made available to us several units of their latest plug-in hybrid models, vehicles that have gradually improved their sales figures.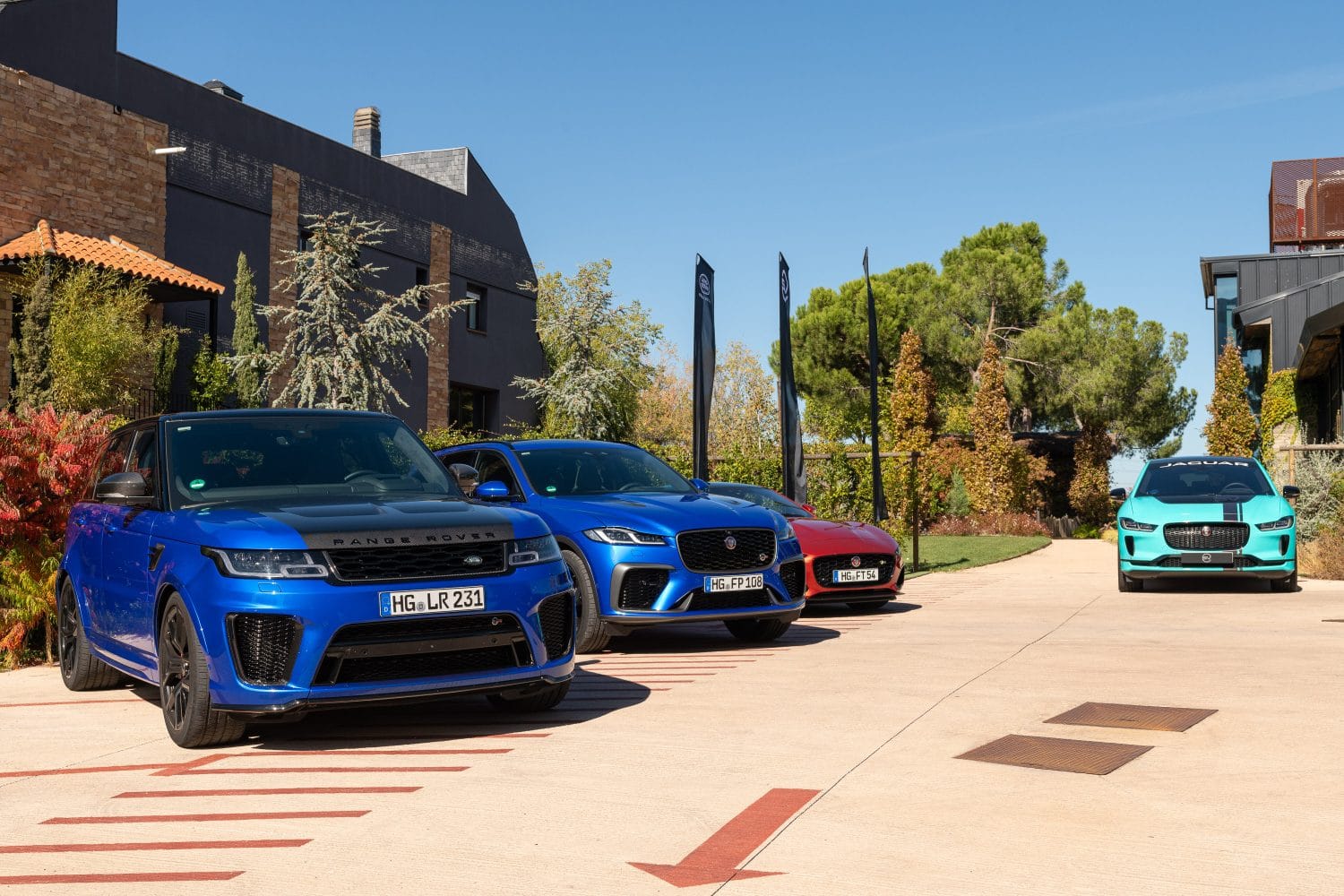 Before talking about the models in question, you should know that the models developed under the Special Vehicle Operations Team present not only powerful and high-performance engines but also greater attention to detail with many of the elements finished by hand and logically with the SV stamp that will be in charge of showing that greater distinction.
All the equipment that makes the SV family pays special attention to the mechanical offer, in the multiple customization possibilities adapting to the client's needs and in creating very special editions of low volume but with a high added value, thereby achieving a halo of exclusivity within the reach of very few vehicles.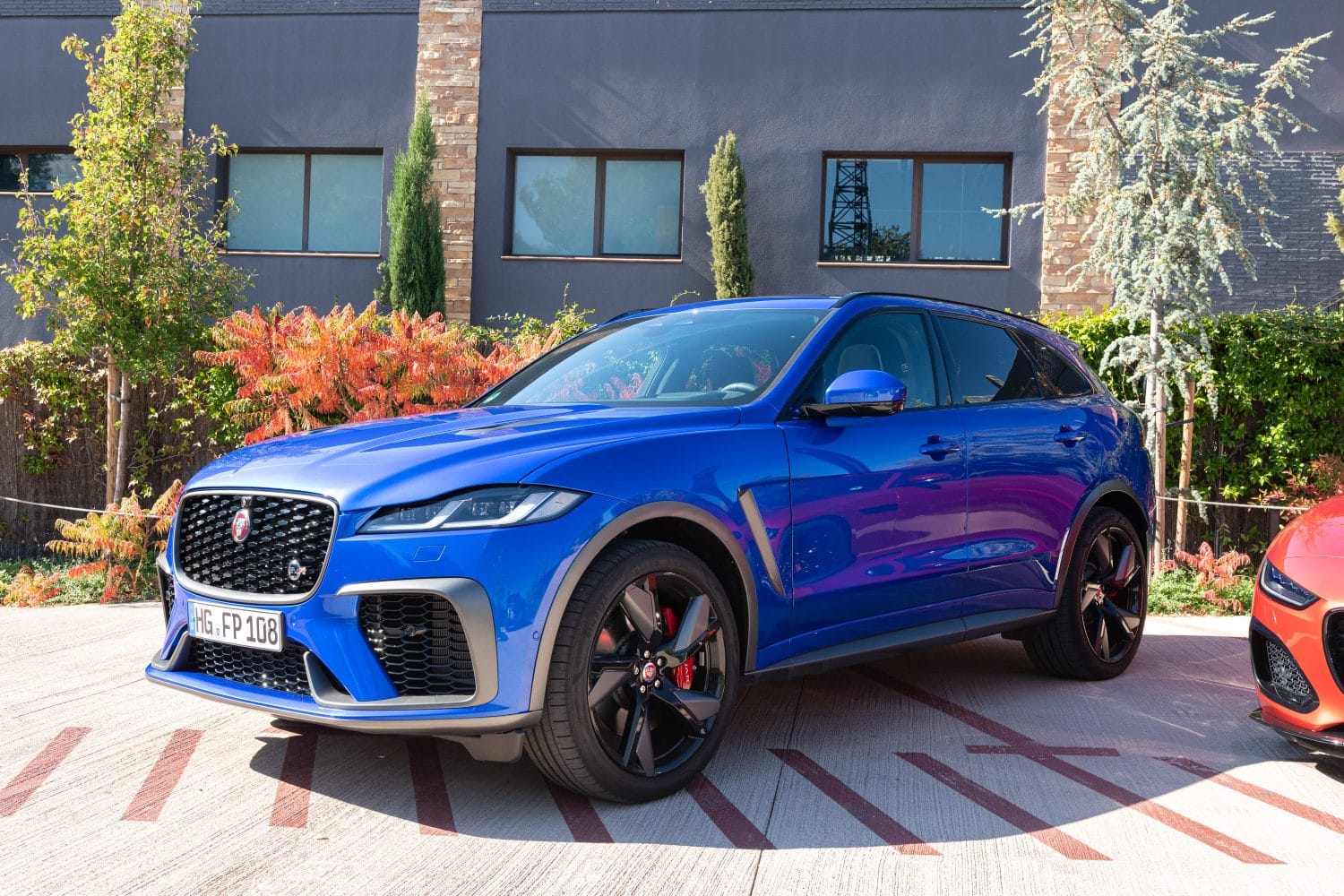 JAGUAR F-PACE SVR
Under an aesthetic perhaps too discreet the maximum exponent of the Jaguar F-PACE range boasts brutal performance and behavior that has little to do with conventional SUVs. It is true that miracles cannot be done with a higher center of gravity than in a passenger car, but this car is really good.
Under the hood the Jaguar F-Pace SVR hides an explosive block 5.0 V8 with no less than 550 hp of power and 770 Nm of maximum torque combined with all-wheel drive and exquisite tuning, bringing out the wildest side when tickling is sought but without losing a very reasonable level of comfort.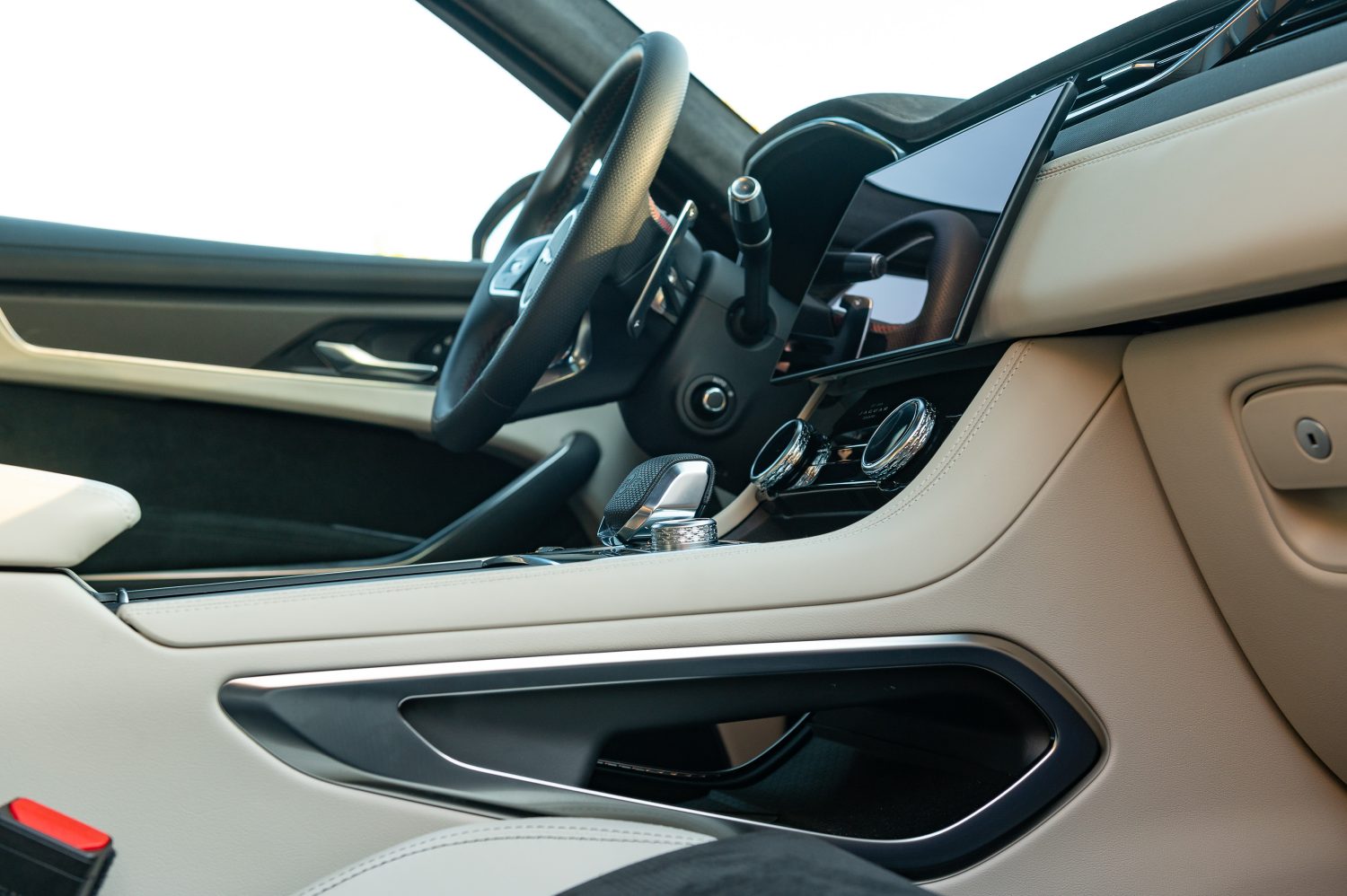 If you are a foodie who seeks above all the minimum sound or maximum filtering of irregularities, this model is not for you. The F-Pace SVR It is designed to enjoy at your controls, play through twisted sections and stay glued to the seat at any acceleration. It is not an uncomfortable car but it is by no means the most appropriate Jaguar for traveling with grandparents.
All F-Pace SVRs include specifically designed seats with integrated head restraints, leather-wrapped steering wheel, Alcantara inserts, a new wireless mobile charger, PiviPRO multimedia system with 11.4 inches, premium LED headlights, fixed rear spoiler, 21-inch alloy wheels and a completely renewed LED taillight.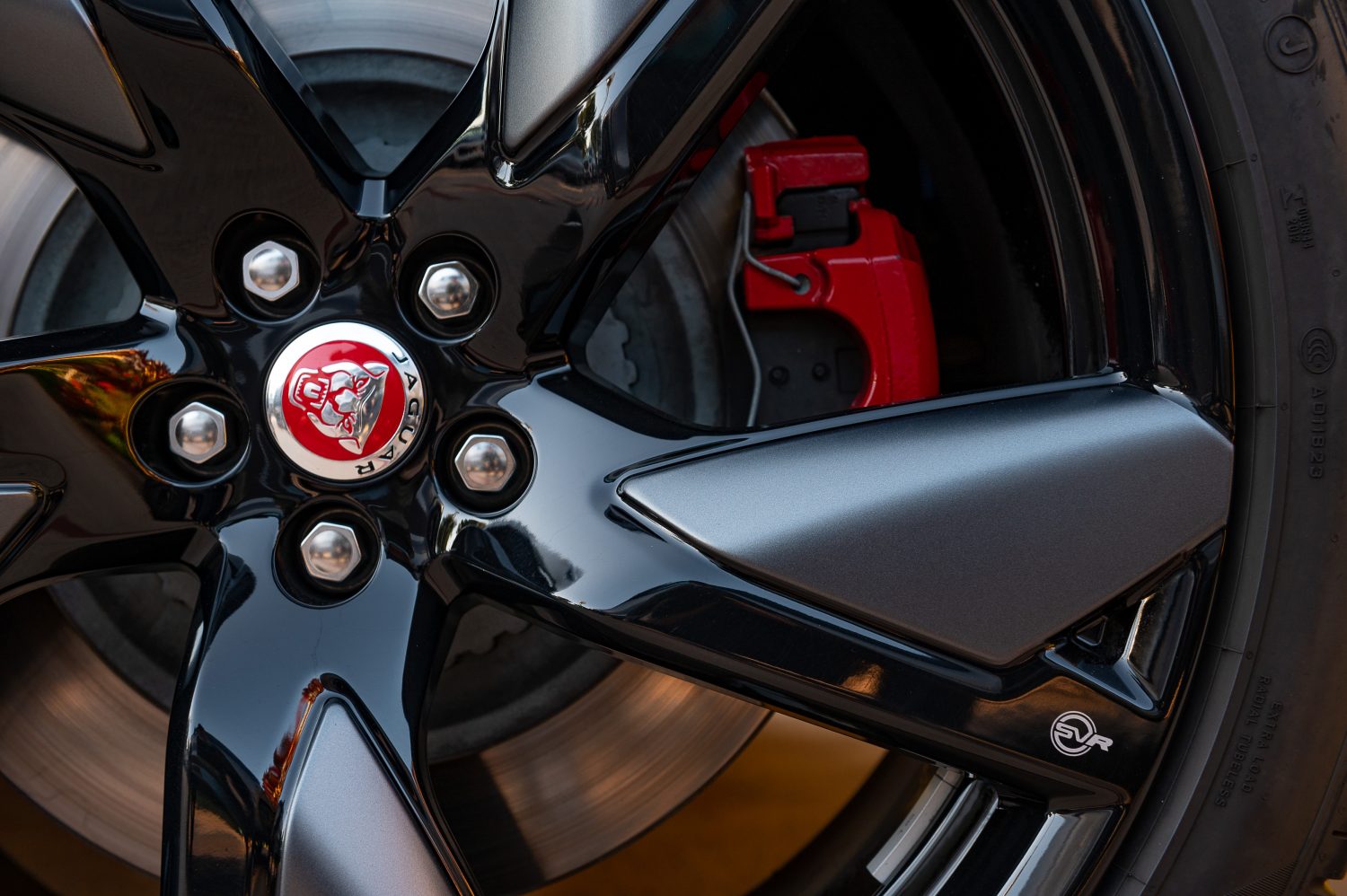 To give you an idea of ​​the level of this model, it is capable of reaching 100 km / h from a standstill in just 4.0 seconds and reaches a top speed of 286 km / h. The most negative part as always comes from the price and is that the € 122,270 that it has as a starting point place it in a very distant step for most mortals.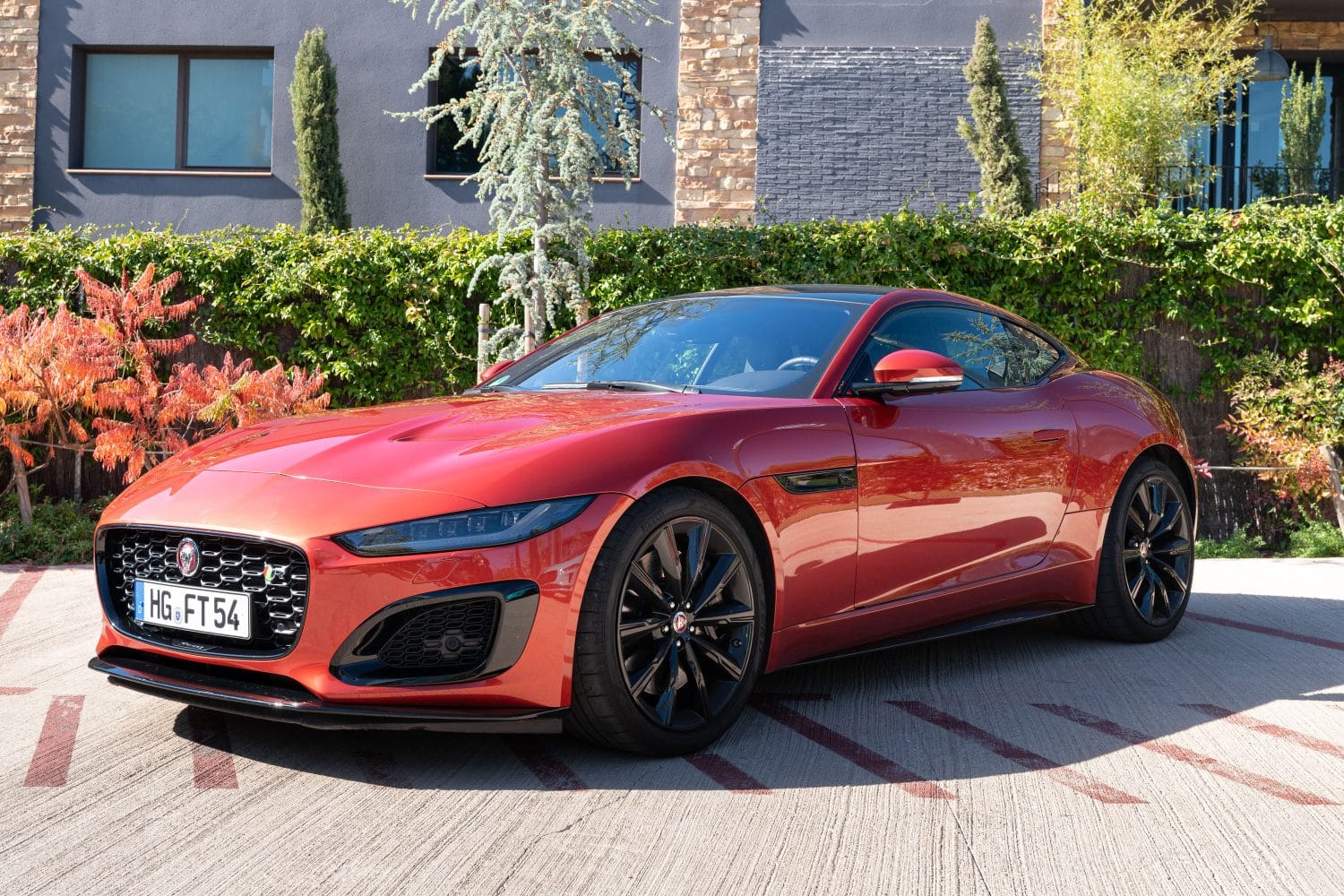 JAGUAR F-TYPE R
The sportiest and fastest of the Jaguars marketed today is a two-seater of enormous beauty. Yes, the F-Type has had a crush on me for years and I don't want to fool you. If we also add the work done by the SV team, the result is an explosive F-Type R that will not leave anyone indifferent.
Under the hood is the most powerful Jaguar F-Type hides a block 5.0 V8 with 575 hp of power and 700 Nm of maximum torque. It is the fastest car of the brand, reaching 300 km / h and being able to accelerate from 0 to 100 km / h in just 3.7 seconds. You can choose it with a coupe or roadster body with prices starting at € 145,100 and € 152,500 respectively.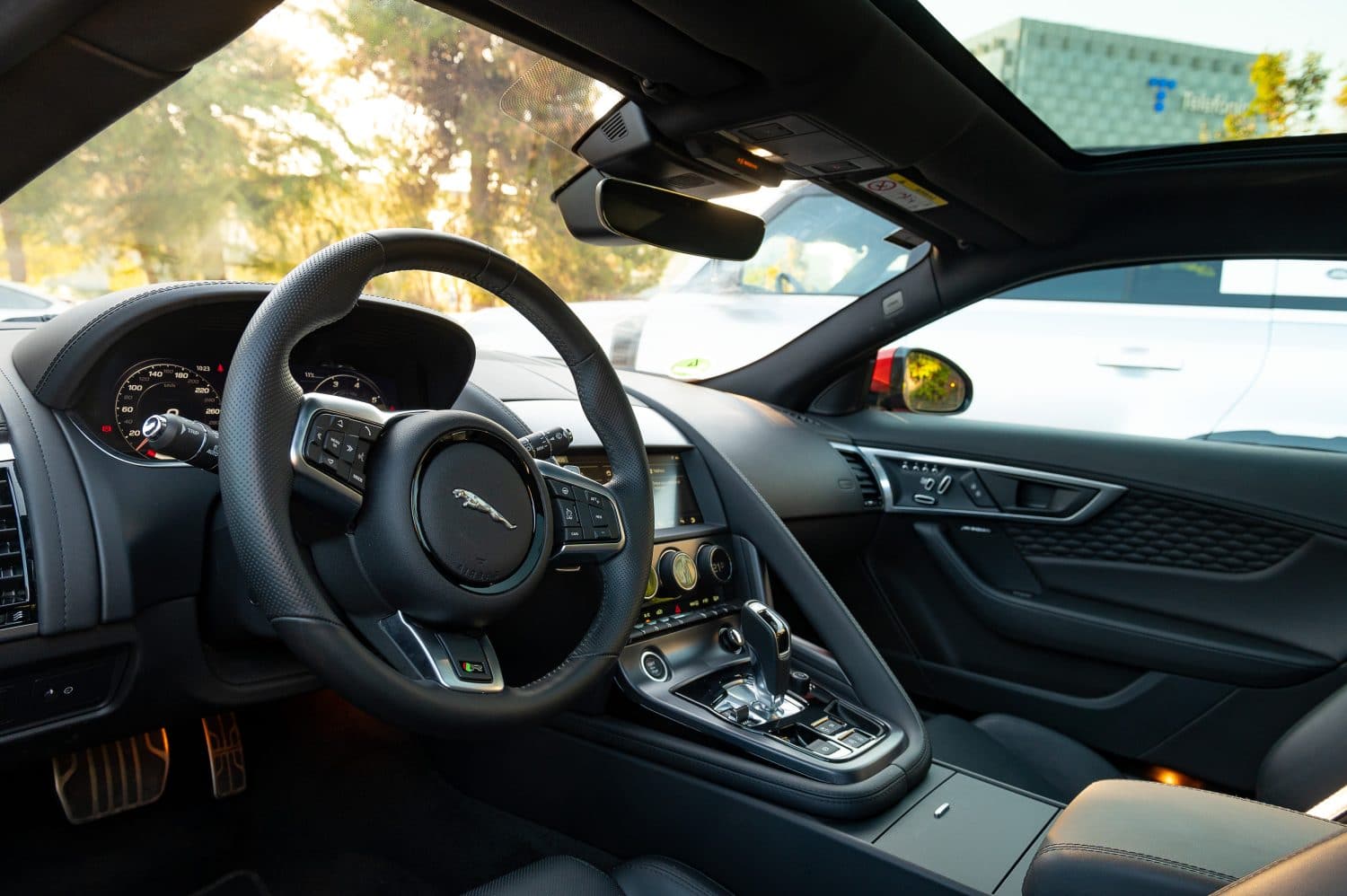 The new F-Type R range includes a lighter exhaust system that has saved no less than 16 kg. It has also been used to introduce new shock absorbers and stabilizer bars, the new multimedia system with a 10-inch screen InControl Touch Pro and higher quality materials.
The exclusivity of this model continues with its sports seats "Performance" with 14 movements and finished in black leather, SVR Jet Black specific flywheel, larger aluminum paddles, 20-inch alloy wheels, folding rear spoiler and if desired by the customer also with ceramic brakes "Carbon Ceramic Matrix".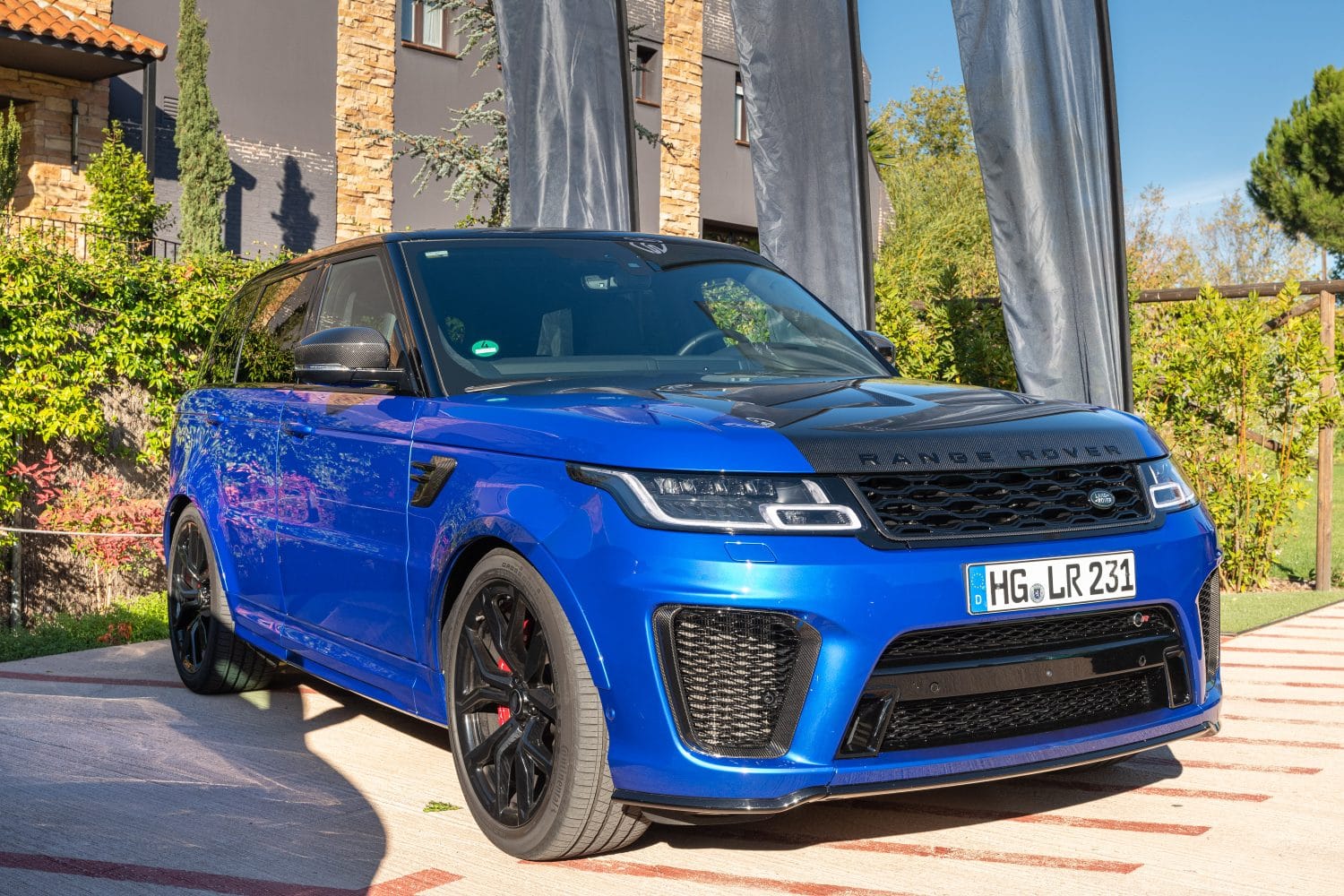 LR RANGE ROVER SPORT SVR
The Land Rover star is also the best-selling of the SV-developed models with nearly 70% of orders.. It is also one of its best-selling vehicles in Spain and has a high reputation and image among the vehicles in its segment. For all this he is something like the "spoiled child" of the British firm.
How could it be otherwise, under the hood the Range Rover Sport SVR hides the same 5.0 V8 block already mentioned above in its configuration with 575 hp of power and 700 Nm of maximum torque. It reaches 100 km / h from a standstill in just 4.5 seconds and declares a top speed of 283 km / h.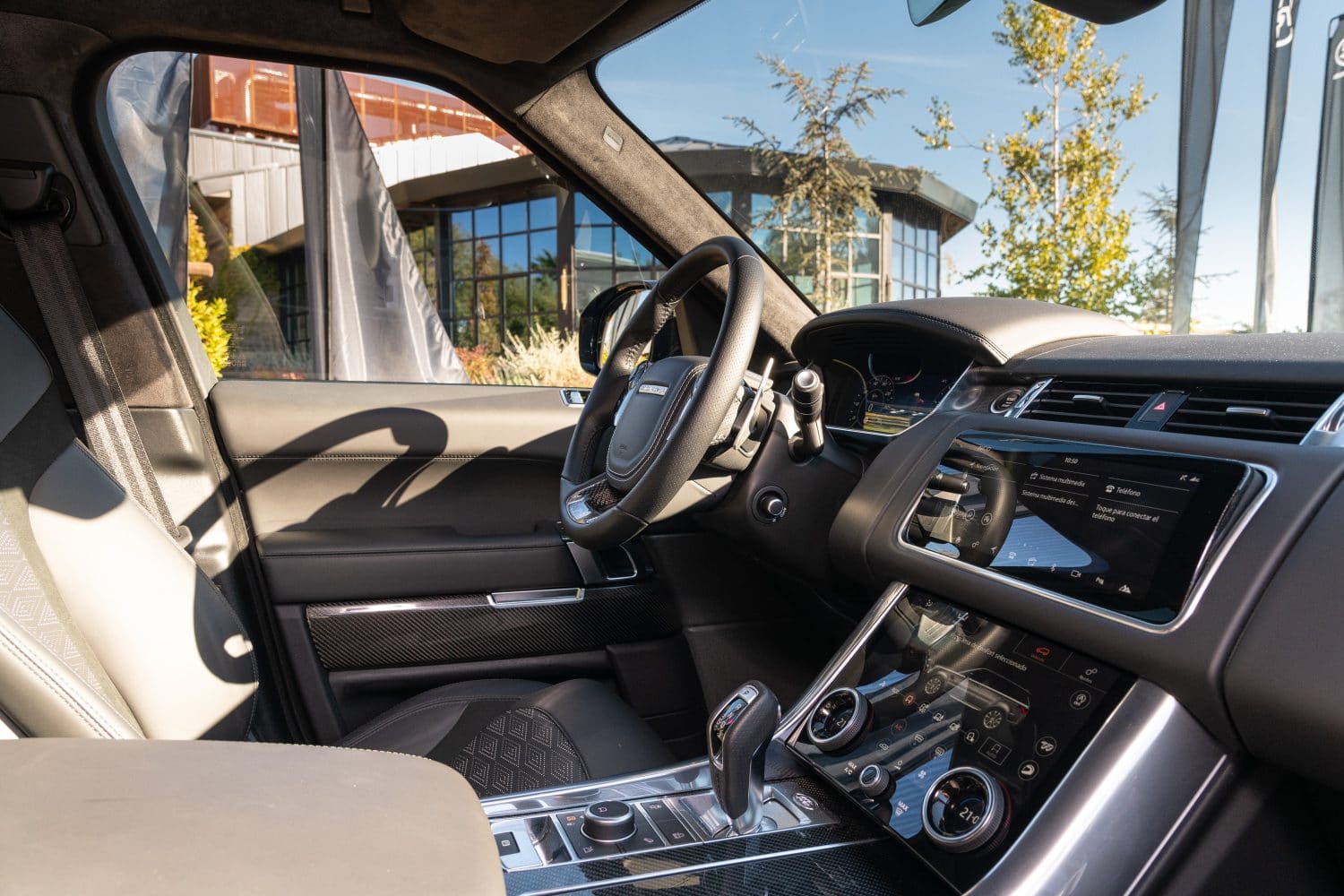 Among the particularities of this model are the completely aluminum monocoque that reduces weight, a more robust structure, the efficient Terrain Response2 all-wheel drive system and of course a dynamic touch that has nothing to envy that of models of less weight and size … surprising the most incredulous.
The exclusivity of the model is evident in the materials chosen for upholstery, trims and decorative appliqués, in the SVR Performance seats, aluminum door sills, 21-inch alloy wheels, pixel LED headlights or the use of the carbon fiber hood next to the black painted roof.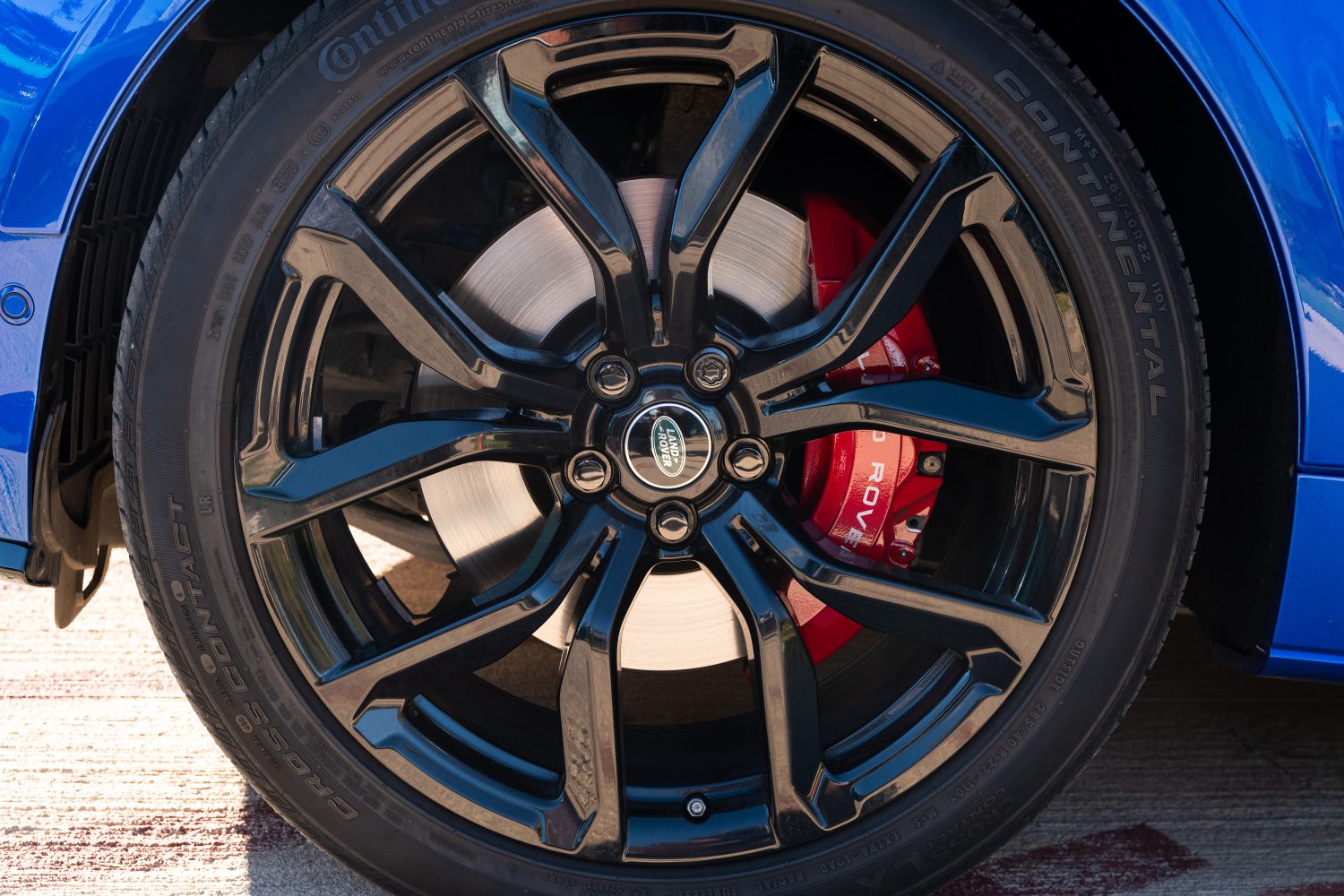 All this once translates into prices that put it at a high level. For example, the standard versions start at € 155,200 while the more exclusive SVR Carbon goes up to € 176,100. CLike the rest of the SVR range, they can be purchased and tested at five specific dealers specialized in these high-performance products (in Valencia, Barcelona, ​​Marbella and two in Madrid).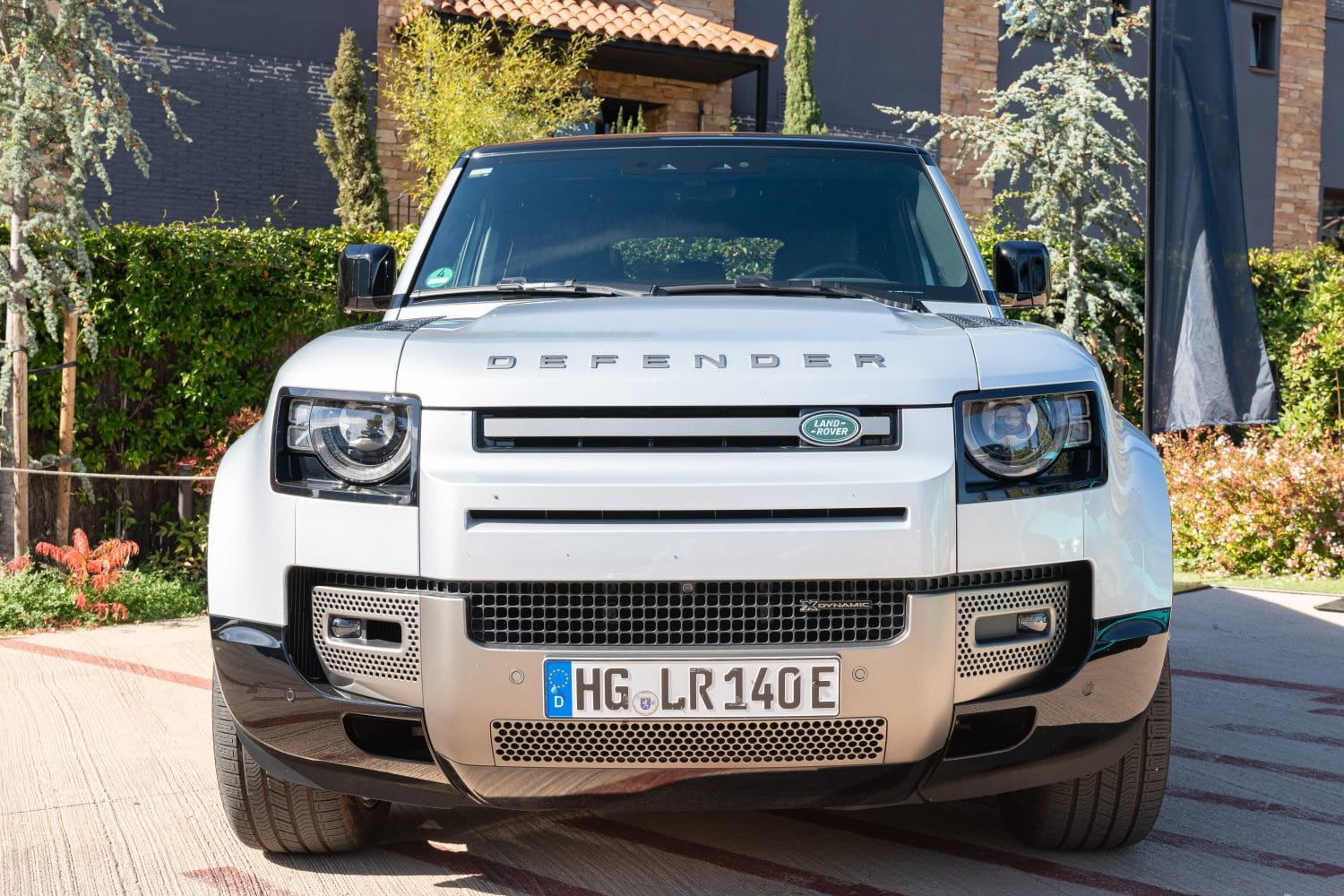 PHEV range
The electrified vehicle offering is equally important to Jaguar and Land Rover. They are vehicles that enjoy the ZERO environmental label, that have reasonable electrical autonomies so that on a day-to-day basis the combustion engine does not have to be used, and of course always with performance in line with what is expected from models of this level.
The PHEV plug-in hybrid range includes two differentiated engines. On Range Rover Evoque, Land Rover Discovery Sport and Jaguar E-Pace use is made of the 1.5 I3 block with 200 hp of gasoline in combination with another electric to achieve a combined total power of 309 hp.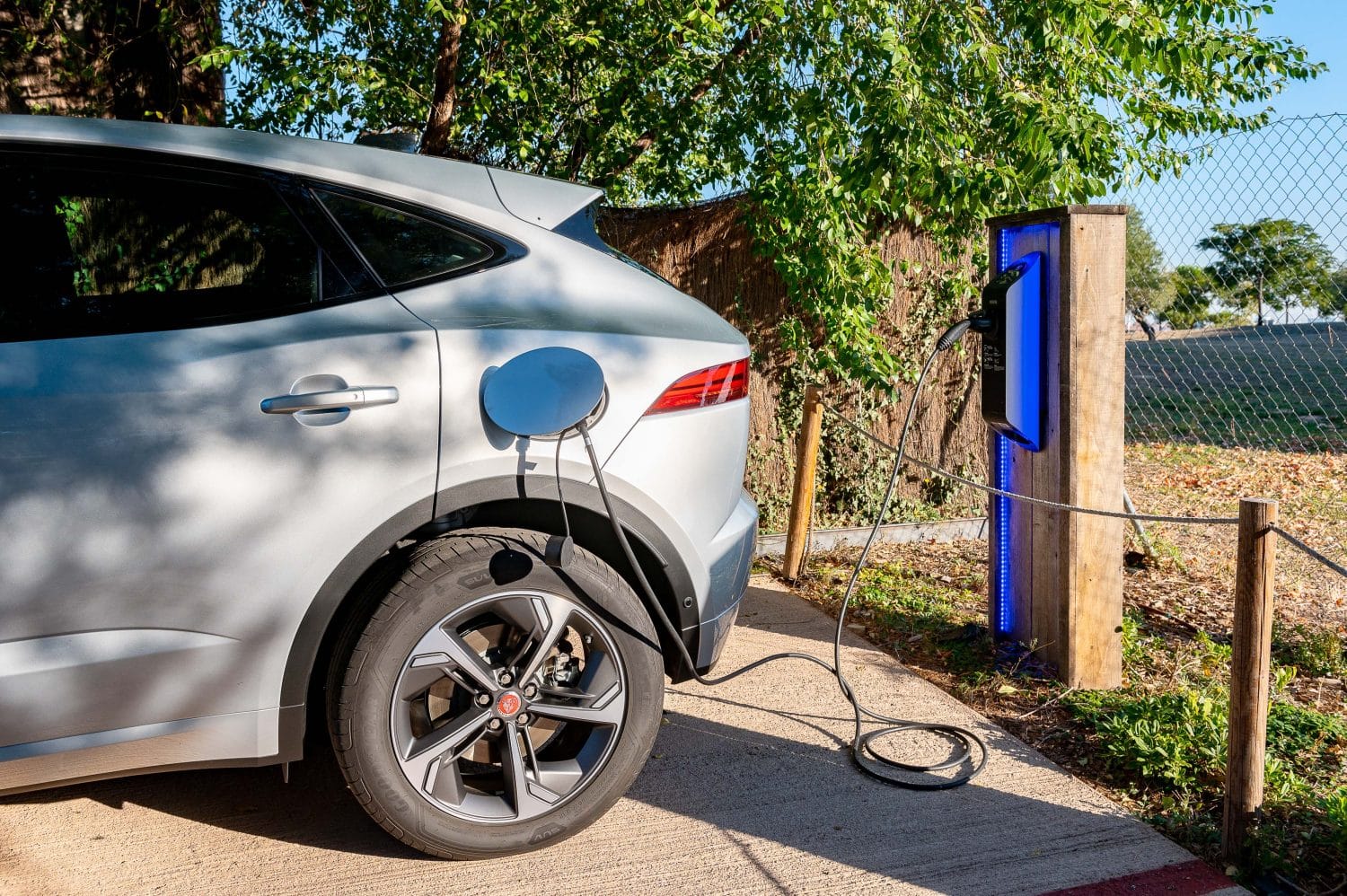 The battery used in these three models has a capacity of 15 kWh and up to 55 km of autonomy are declared. In electric mode, you can reach 135 km / h and a full charge takes just under an hour and a half if you have a charging point of 7.4 kW, the maximum power supported by the on-board charger.
Range Rover Sport and Velar, Land Rover Defender and Discovery, and Jaguar F-Pace make use of the well-known P400e block. Here the base in gasoline has two liters and four cylinders, and a power of 300 CV that in combination with the electric motor achieves a total of 404 CV available.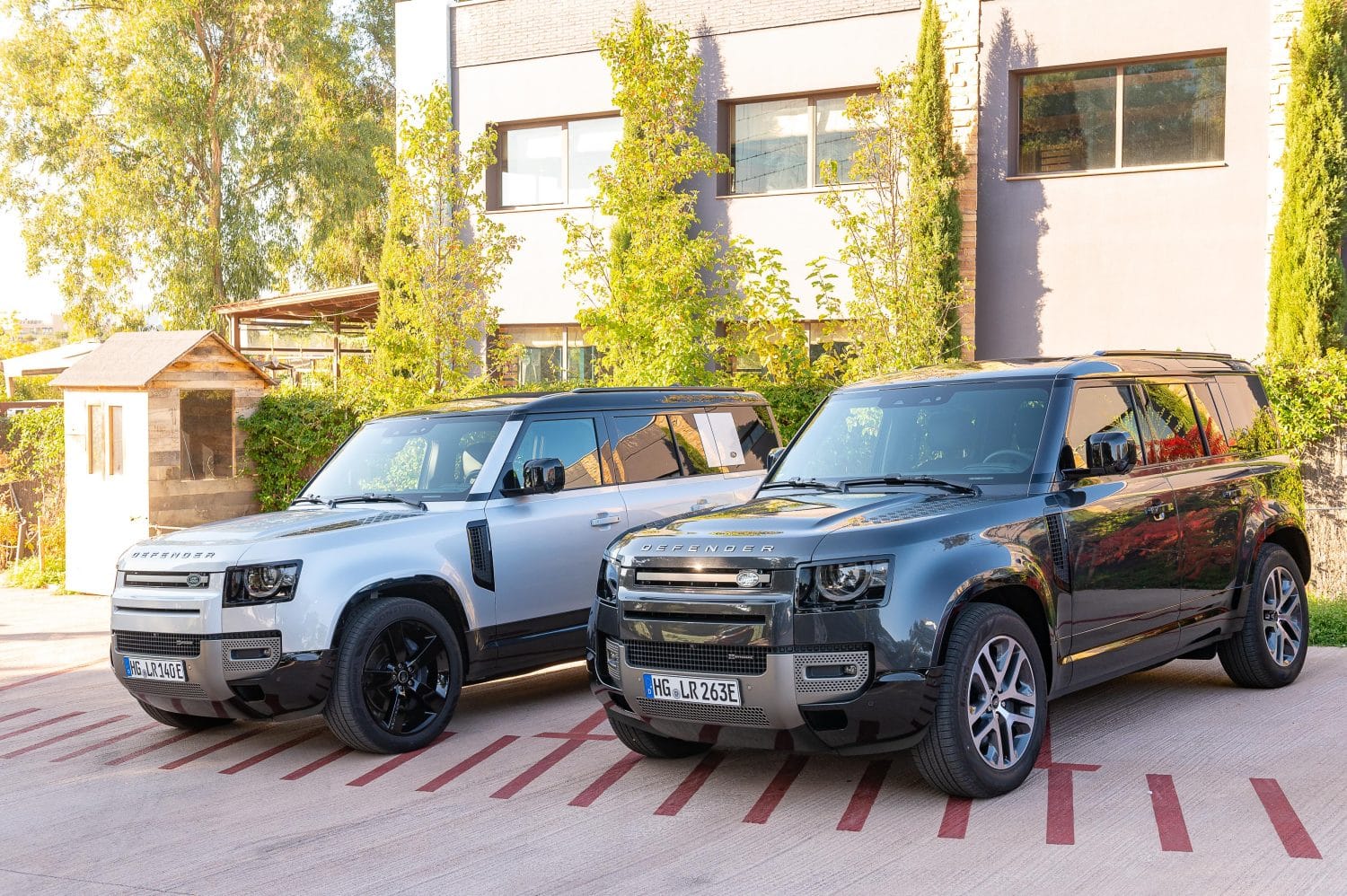 Given the large dimensions and the differences between the weights of the mentioned models, the autonomy varies considerably. Thus, for example, the Defender is affected by its worse aerodynamics and declares 43 km in 100% electric mode while the Range Rover Sport is content with only 41 km. Best result is obtained in the Jaguar F-Pace and Range Rover Velar, with 53 km.
In any case, all models of the PHEV hybrid range from Jaguar and Land Rover have the ZERO environmental label of the General Directorate of Traffic, and this allows certain advantages in areas with traffic restrictions in cities such as Madrid, Valladolid or Barcelona.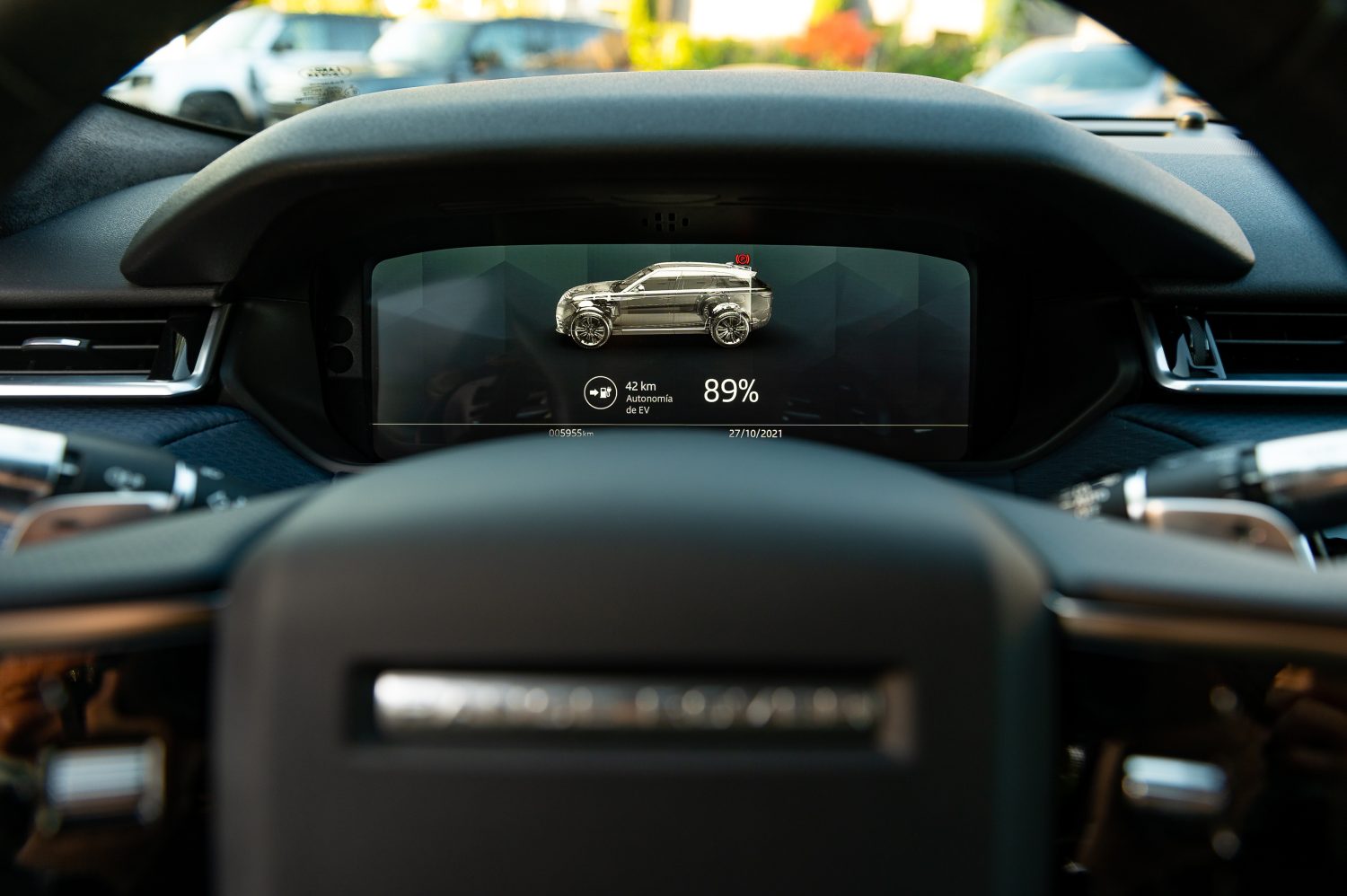 The offer of versions is always very wide and varied so in order not to complicate yourself excessively with the numbers it will be better to consult the recommended rates in www.landrover.es and www.jaguar.es where you can also configure the model you like the most to your liking and even request an offer.
During the presentation I had the opportunity to test in addition to the Jaguar F-Pace SVR that I was talking about above, a Jaguar E-Pace PHEV and I must admit that the leap in quality that the model has experienced is surprising, sporting a very well presented interior with details that users will like.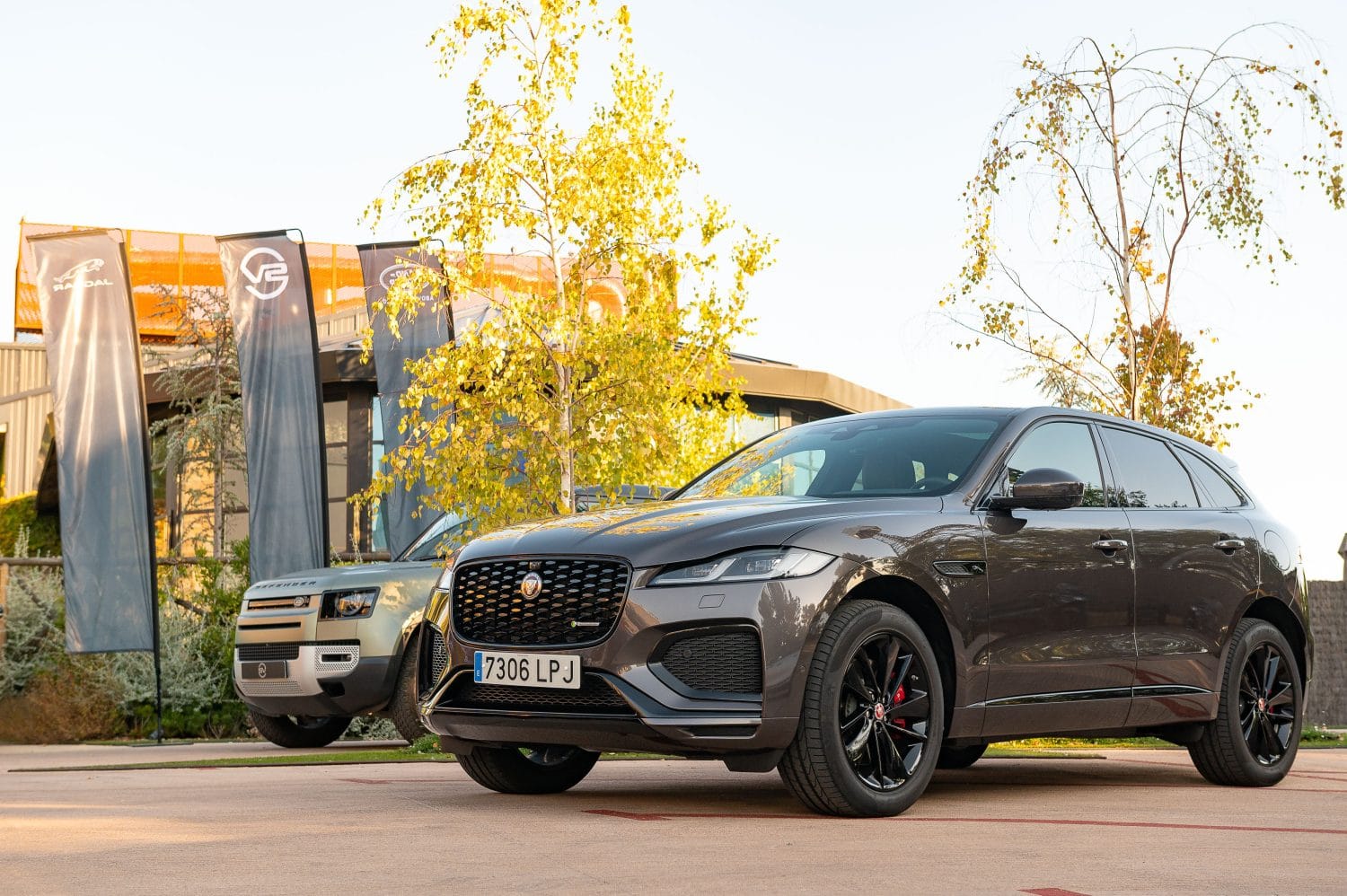 Anyway not everything is good in the E-Pace and the new steering wheel has buttons that do not always receive the order given the first time. Nor can the digital instrumentation be configured in a very intuitive way, being somewhat more confusing than in other models. In any case it will be a matter of getting into the car so as not to have problems.
Yes, I liked that despite including the new multimedia system with the huge touch screen, the independent controls for automatic air conditioning, something that users will appreciate for its greater ease of use. Despite being a car contained in its dimensions, it has given me the feeling of spaciousness although always thinking of four passengers; a fifth will travel badly.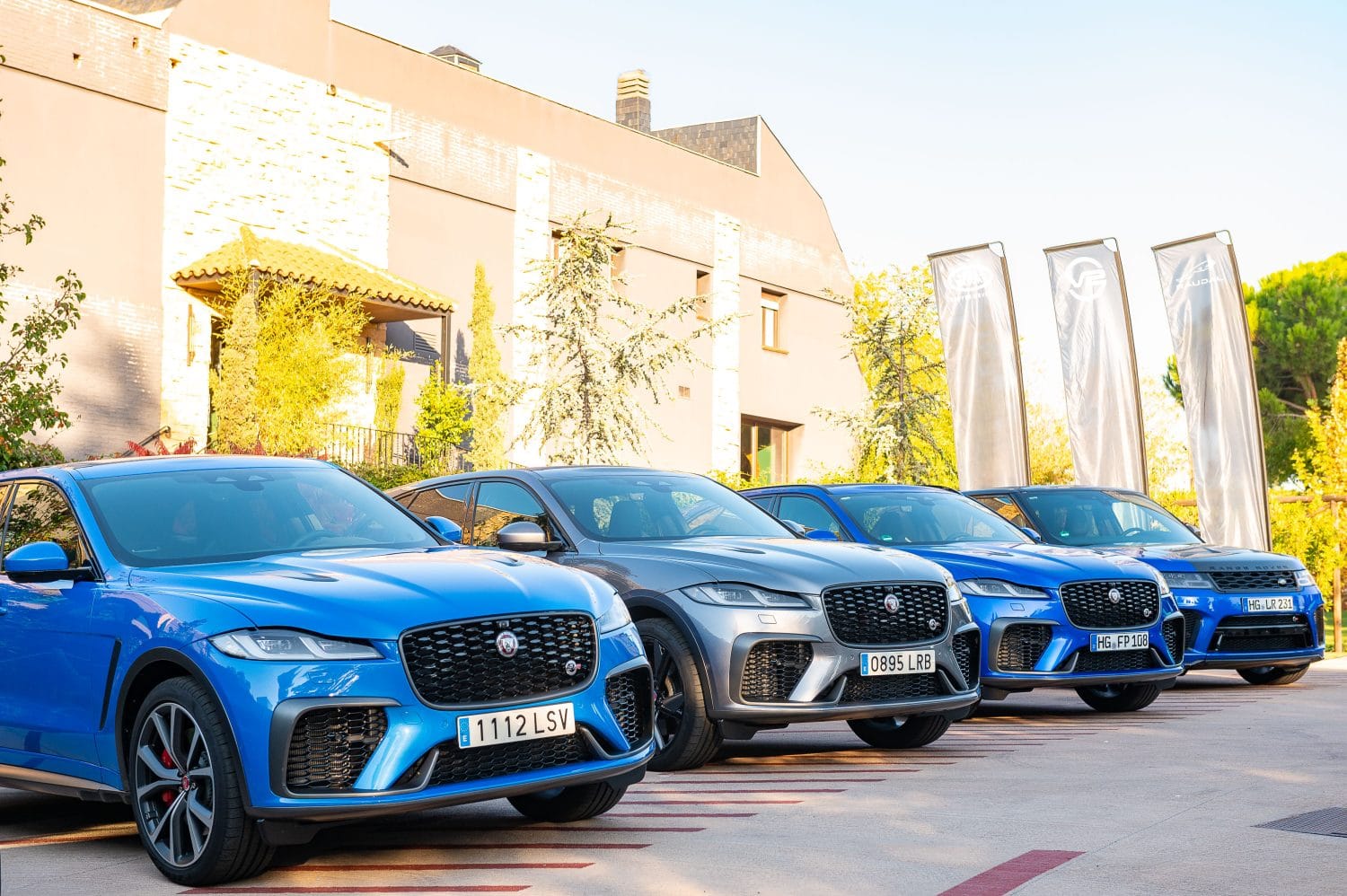 In summary I can say that Jaguar is usually a low volume brand in Spain for reasons that escape me. It currently has a very attractive offer that adapts to the needs of users. Perhaps from now on they will be able to gain share with their more "greener" and performance products. In case you have doubts about its reliability, the brand already includes the new extended warranty up to 5 years which should reassure users.
As for Land Rover, little can be said that you don't already know. Focused on the real 4 × 4 world, she eagerly awaits the arrival of the new Range Rover, which will be the brand's first plug-in hybrid to reach 100 km of electric range. It will also become the brand's most luxurious and exquisite vehicle.