Why not take advantage of the summer to prune the branches that protrude your site, pamper it, to ofimprove your SEO ? There are many sites that turn into true jungle over time: some strategic pages are hidden by other less important ones, lianas link unrelated pages and very often it becomes difficult to progress serenely on the site. To avoid this, it is important to ensure that the thetree structure of his site.
The tree structure: why is it important for SEO?
The tree structure of your site plays an important role for SEO. It allows search engine robots to better understand the overall architecture of your site, but also Internet users to better navigate and navigate to the most relevant pages.
The family links between the different pages, their position and their depth in the tree structure are all factors that make it possible to better structure the information on your site and which, in the long term, will facilitate the indexing and positioning of your pages on Google.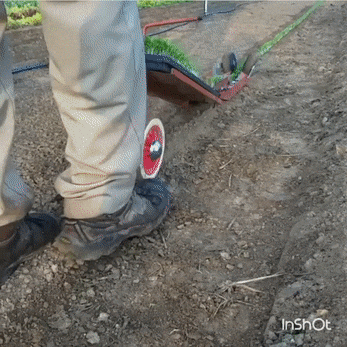 Misconception n ° 1: "The more pages I have in my tree structure, the better for my SEO"
This misconception is not necessarily wrong, the pages of a site serve as entry points to your site by positioning itself on a greater diversity of keywords in particular. However, it must be taken with a grain of salt: this does not apply in all cases. A page is only useful for SEO if it has value: quality content, relevant and useful for the user. Warning to the multiplication of pages that might make your site look like a true jungle… and complicatesr browsing by Internet users (and search engines) !
The risk of multiplying the volume of pages on his site is also to end up with an unbalanced tree structure and poorly structured. Each page addition must be considered beforehand: "Where should I classify this page in my tree structure?" ". So create clusters on your site: for example group your institutional pages such as "Our values", "Our team" and others as sub-pages of your page "AT about ". This also applies for categorization of your products or services.
Misconception n ° 2: "Putting everything at the root is better for SEO"
Yes and no. A page positioned at the root of a site in Ltree will necessarily have a higher amount of internal links, but it is better to think in terms of logic first of all. A page whose content is important for your SEO can easily be classified under a parent page and perform over time, the only thing to avoid is to bury this page too deep in the tree structure (beyond 3 levels, the page loses visibility and crawl frequency).
The good classification of your pages in the tree structure, as opposed to the fact of placing a maximum of pages at the root, brings several advantages – in addition to better structure the information:
This allows for more analysis

easily and finely

the web performance of your site by isolating your "clusters" of pages thanks to their URL path

This facilitates the technical analysis of your pages: view more

simply

your News section, your Products section, etc. in your favorite crawl tools

.
Example here with our cluster of SEO definitions on our 1st Position site:
Misconception n ° 3: "The tool does not make the gardener"
Iit is true that to embark on ofs works linked to the tree structure, it is important to have the right tools to avoid any disaster in SEO. For this, a crawler such as Screaming Frog SEO allows you to have a precise view of the tree structure of your site. As a reminder, a crawler is an indexing robot that crawls sites and their content in order to analyze their relevance. Munite then of your secateurs and prepare yourselves to prune branches and weeds that exceed to optimize your tree structure.
You will first need to have an overview of the tree structure of your site: in Screaming Frog, it is the "Force-directed directory tree diagram" or "Directory tree graph" view. This view allows you to quickly see if your pages are correctly arranged in the tree structure.
Identify all the single pages in the diagram and ask yourself if it is better to tidy in a section of the site, or spot too long branches that will have to be shortened if this is relevant by removing potentially unwanted intermediate paths.
Misconception N ° 4: "It is dangerous to cut branches"
You are in the case of a site who offers several servicesor solutions ? It is very likely that you will then have a "Services" page, listing all your services.
Even if this organization corresponds to a structure in cluster with the parent page "Services", which sounds like a good idea at first glance, cThis kind of page is bad for SEO. Indeed, cthis page of low quality consumes crawl budget, dilutes the power of the internal mesh and brings little added value for the'surfer human.
La better solution is then to cut this branch to faster access to pages of real interest to the user and to the search engine. In this example, the interesting pages are the pages Sservices. Ithere is no need to these pages intermediates in the tree. Remember to perform a 301 redirect from the deleted page to the page host to keep its SEO history, but to avoid too the bad surprise for a user arriving on the page via a referrer link.
In this specific case, the Services pages will be positioned at the root of the site. However, this will not prevent clusters from being created in the other "About", "Blog" or even "Cases studies" sections of the site to structure the whole.
Conclusion
Here ! You know more on the site tree structure and in particular on the actions to be taken to optimize the referencing of your site and its user-friendliness for Internet users and search engines. After years of life and development, it is no wonder that your site often looks like a garden where the vegetation lacks harmony and organization. This does not encourage its good development and is detrimental to the general beauty of the place. Do not hesitate to sortir the secateurs (or even the chainsaw) and offer your site a pruning in the rules of art to enjoy a beautiful French garden!
Afraid of not knowing where to start? Trust the SEO experts at SEO 1 agencytime Position! Have a nice summer everyone !
Cyril C., SEO project manager
For nearly 5 years, I have been working daily on the site of B2B and B2C clients in order to optimize their natural referencing on Google. SEO project manager within the SEO agency of Lyon 1time Position since 2019, I discover new client themes every day to work on and ensure the good health of my portfolio through Google algorithmic updates.
These articles may also interest you