Mercedes-AMG has just inaugurated its new benchmark for product and brand experience with its first Experience Center Worldwide.
Customers can experience the motorsport DNA of the Affalterbach brand next to the immediately adjacent race track. The new format complements the existing sales network of AMG Brand Centers and AMG Performance Centers.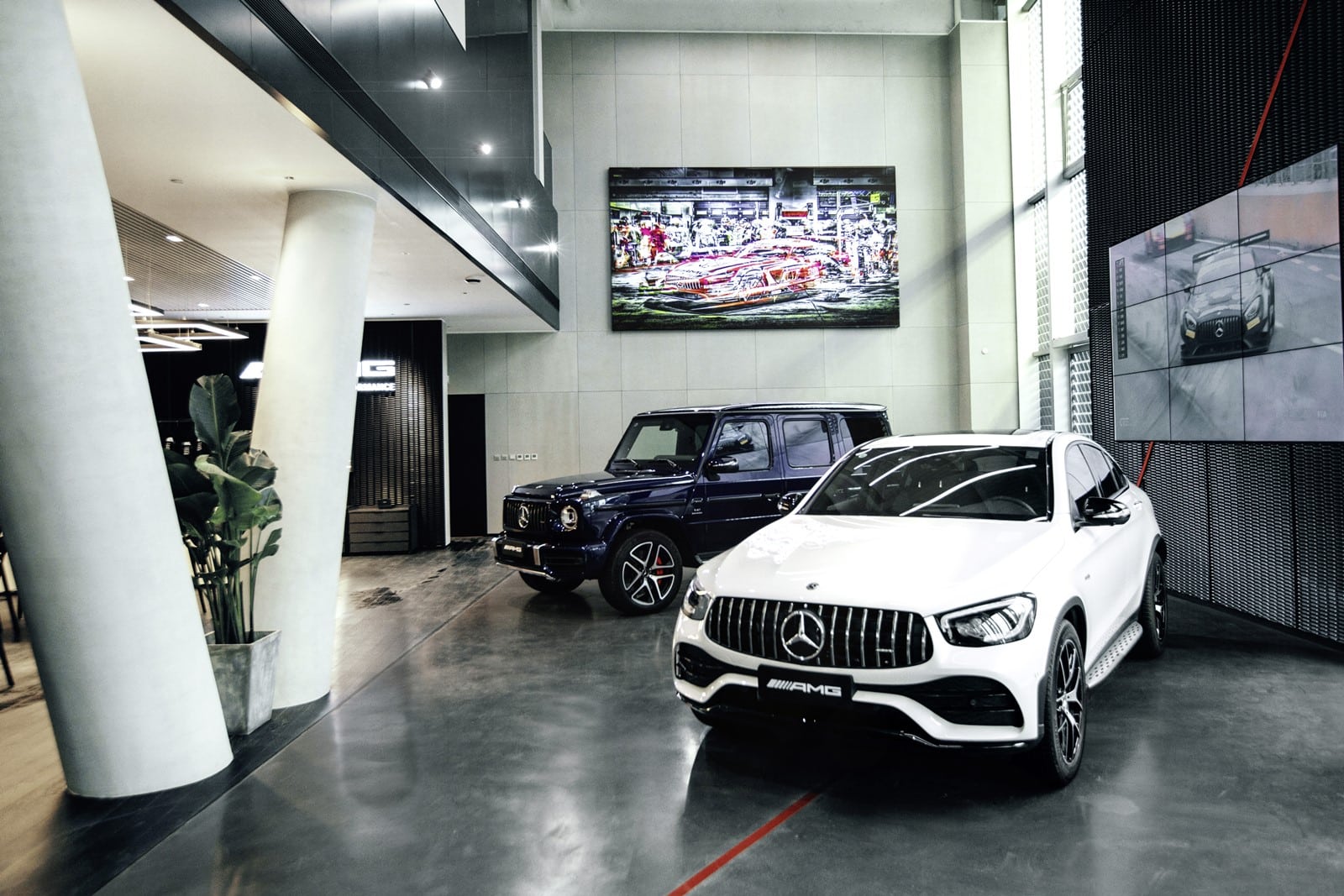 The new AMG Experience Center It is located about two hours drive from Shanghai, occupying an area of ​​1305 square meters directly adjacent to the Zhejiang International Circuit.
The exclusive AMG format offers twelve functional areas and four exhibition areas on two floors, adding to an extremely comprehensive brand and product experience and allowing visitors to discover for themselves the many facets of the brand.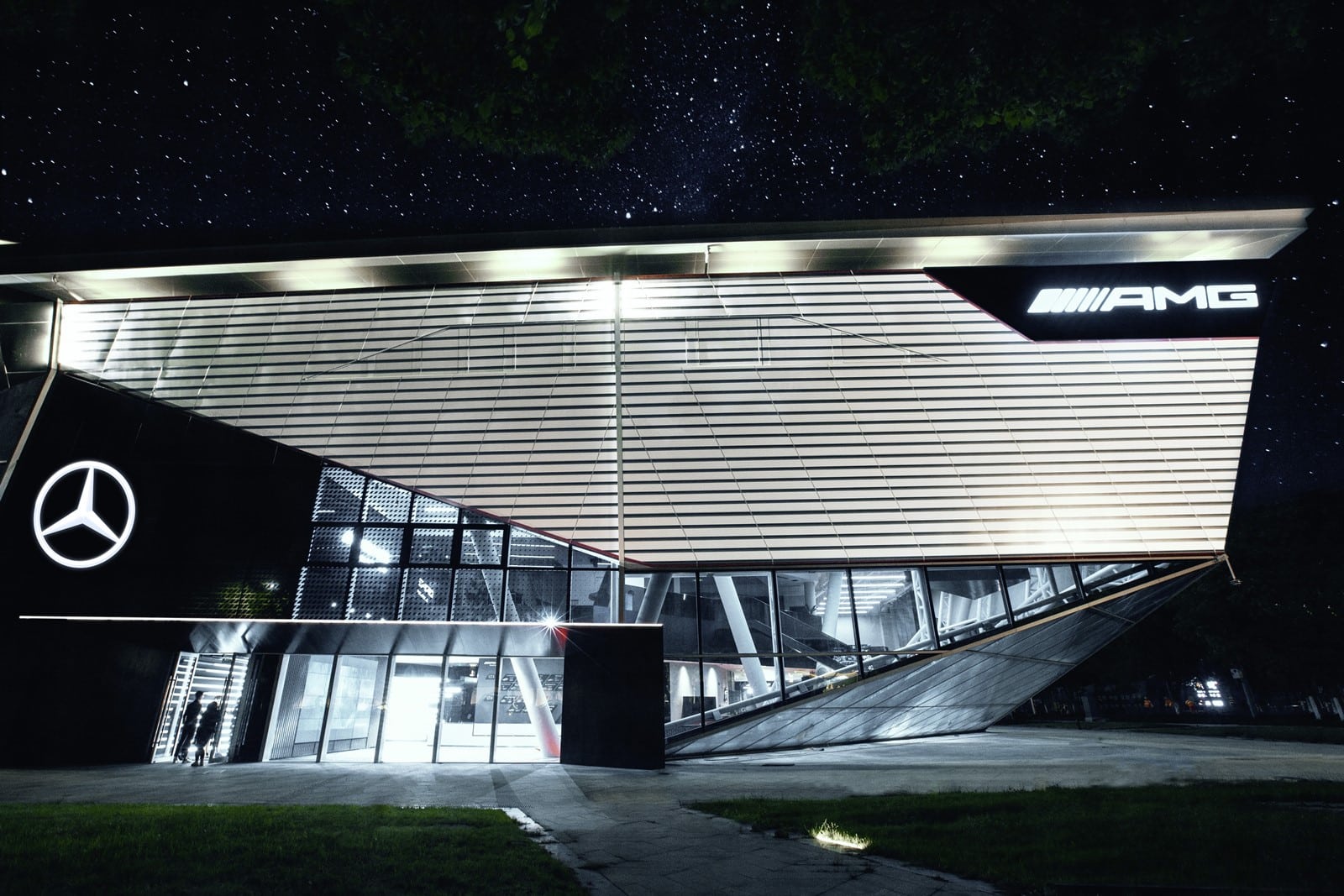 The showroom on the ground floor offers the history of Mercedes-AMG. The vehicles and technologies displayed there can be explored in analog and digital form using VR technology. Specially trained AMG experts are available to provide detailed information and individual guidance. If a customer expresses an interest in buying, they will be put in contact with their nearest AMG retailer.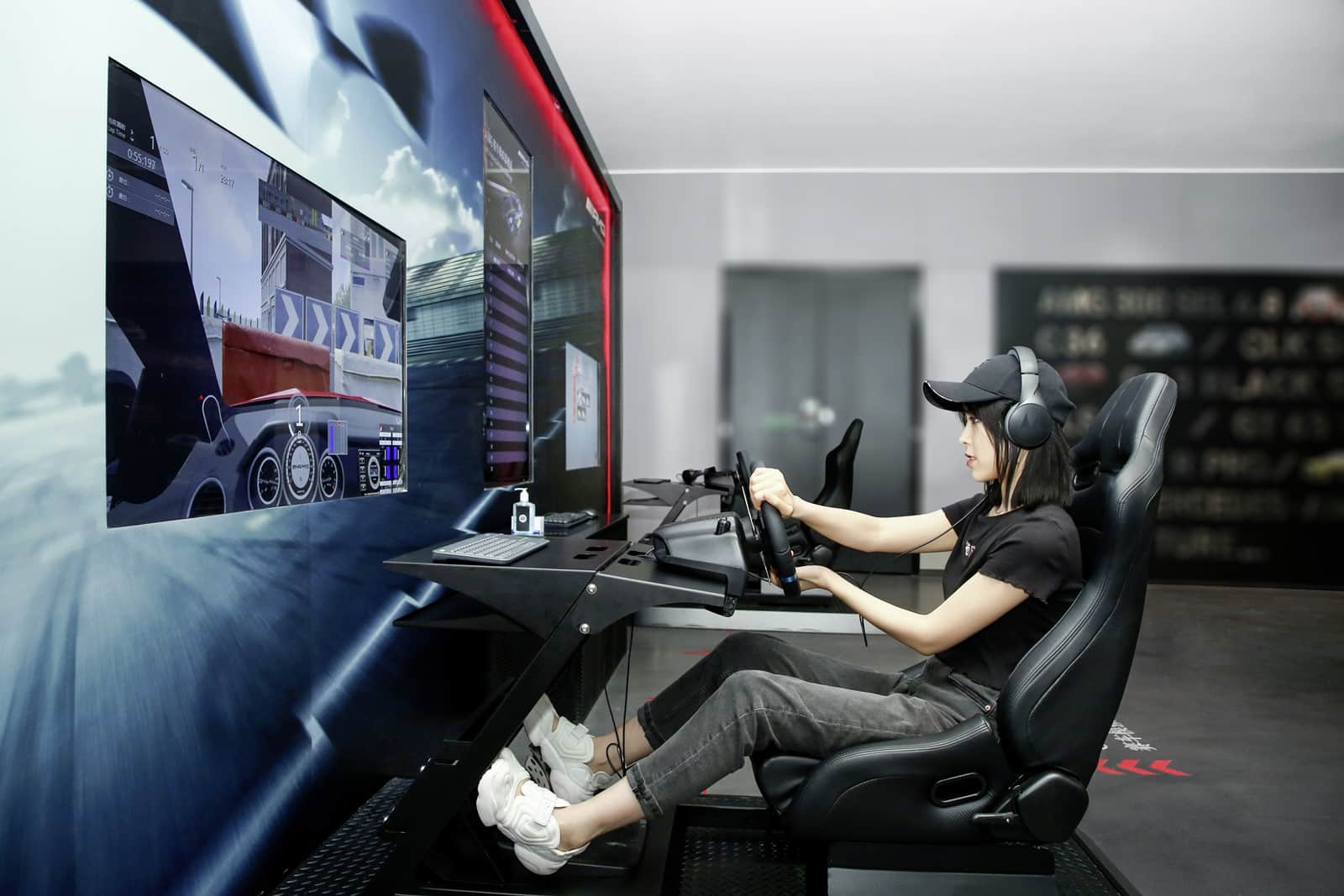 The facilities are enhanced by the «Café63», a salon and an exclusive selection of high-quality lifestyle accessories available alongside an AMG store. In addition, the entire building can be used as an event area.
A brainwave-controlled miniature car racetrack is another technological point that serves to emphasize the experience-oriented nature.
The opportunity to experience the AMG vehicle range on the race track, in cooperation with the AMG Driving Academy and qualified instructors, it is the culminating feature of the customer experience and represents the unique selling proposition of this new format.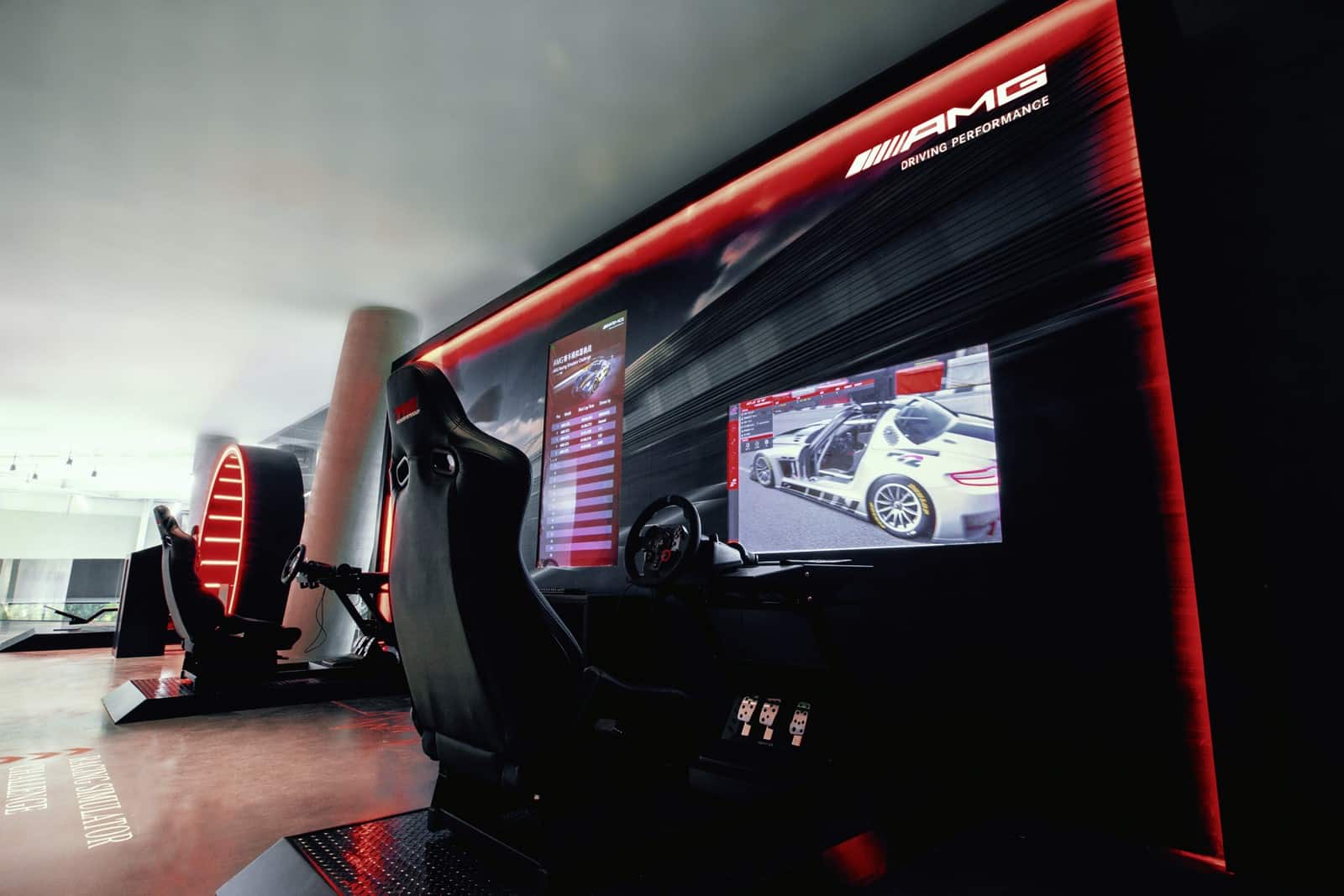 An extensive number of vehicles are available for test drives and driving events on the 3.2 kilometer circuit. Also includes racing vehicles GT3 and GT4, with which visitors can experiment. In addition to this exclusive use of the track, the Zhejiang International Circuit offers special days where interested customers and fans can participate in their own vehicles or in AMG vehicles reserved at the Center.
With 120 AMG Performance Centers and the exclusives AMG Brand Centers In Beijing and Shanghai, the Chinese market enjoys a sales network that represents a key factor in the success of the brand's growth objectives.