Key facts:
CriptoNoticias spoke with specialists from Braiins about the profitability of mining in Paraguay.

Paraguay concentrates 0.18% of the global hash rate, one of the largest in the region.
Latin America is becoming an epicenter for Bitcoin (BTC) mining. This is a trend that has been dragging on since last year and has made the countries of the region a reference for carrying out this important activity. There are several examples, but one that stands out is Paraguay, a nation that has taken bold steps towards consolidating mining as an industry capable of providing high profitability.
Paraguay, which concentrates 0.18% of the global hash rate, it is a country rich in rivers, which allow the generation of electricity from dams. This is especially striking for those who mine cryptocurrencies, an activity whose energy consumption is high, since they can operate with renewable energy, debunking criticism that the industry pollutes the environment.
To find out if Bitcoin mining is profitable in Paraguay, CriptoNoticias contacted two specialists. Both respond to the company Braiins, which is dedicated to the activity. These are Fernando Grijalba and Hugo Galicia Lara, business developer in Latin America and support technician for the mining company, respectively.
For them, mining cryptocurrencies in the Latin American country is undoubtedly profitablebut there are certain aspects that are essential to obtain significant profits from the processing of the Bitcoin network.
Grijalba argues that the efficiency of the operation is decisive for the profitability of the mining activity. For her Guarani nation brings together "all the factors" that are sought in Bitcoin miningas is cheap electricity, low political risk, and cheap electricity infrastructure.
Galicia Lara agrees. He maintains that the fact of having hydroelectric power, generated by the Itaipu dam, which has an overproduction of 5,500 MW, contributes to the desired profitability. He notes that electrical costs "can be quite attractive for a medium to large miner."
In detail, in Paraguay there is a flat rate of USD 0.033 for each kWh. It is a competitive price –and stable– compared to the regional market, where, for example, up to USD 0.010 per kWh is charged, in the Venezuelan case; or up to USD 24 for each MW, as is the case in Argentina.
"Before the price of USD 1,000 per BTC, mining seemed like a hobby for those starting out in the business. The difficulty of the network and the costs of the most profitable equipment of the time made it a low-risk business under certain conditions. Today, Bitcoin mining has reached industrial levels in a few years, which leads one to think that it is profitable for those who exercise it.

Hugo Galicia Lara, Braiins support technician.
The specialist points out that those who have access to cheap energy and an adequate investment for the electrical infrastructure, can opt for a profitable mining activity in Paraguay, that allows obtaining investment returns and profits in a considerable time.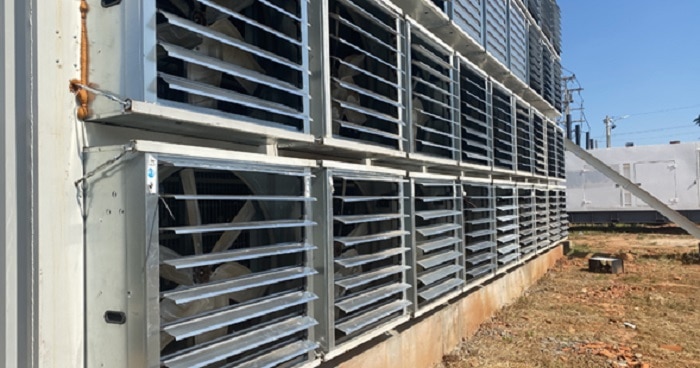 "I do believe that it is profitable to mine Bitcoin in Paraguay, but the activity must be accompanied by a solid financial structure, so that price changes, difficulty, among other factors, do not lead to bankruptcy," said Galicia Lara.
And beyond the low costs for electricity in Paraguay, the specialist points out that mining Bitcoin in this country is profitable by factors such as the Internet connection, which is of high quality and speed. Maintenance and constant monitoring of mining equipment, also They are a fundamental part of the profitability of mining in Paraguayaccording to Galicia Lara.
Find out if mining Bitcoin is profitable in Venezuela with this CriptoNoticias article.
Bitcoin mining in Paraguay booming
As has been reported in CriptoNoticias, Paraguay has been consolidating itself as a country where Bitcoin and cryptocurrency mining is highly valuedthanks to its few benefits.
Large companies, which are even listed on the New York Stock Exchange, have announced their intentions to set up a mining farm in Paraguay, as was the case with Future Fintech. The company was attracted by the advantages of the Latin country for the exercise of the mining activity.
In a similar situation, it was known last year that, after the migration of miners from China, Paraguay could be the scene of large investments concerning cryptocurrency mining, receiving shipments of up to 500,000 miners in a period of three years, as This media recorded it.
This investment would come from the hand of 8 economic groups from China, which, according to what they told CriptoNoticias, they have clear intentions of transferring their mining operations to Paraguay.
The reality shows that, as Braiins representatives said in an exclusive interview with this newspaper, Bitcoin mining has a lot of potential to exploit in Paraguay.
Does the Paraguayan regulatory framework contribute to the profitability of mining?
Paraguay is one of the countries in Latin America that has made the most progress in a regulatory framework for the generation and commercialization of cryptocurrencies. Along with Venezuela, it could be said that it is a vanguard nation in terms of legislation that seeks to legally frame the ecosystem.
In CriptoNoticias we reported last year that the Senate had approved a law that precisely sought to regulate Bitcoin. This regulation, which places a lot of emphasis on mining, remains to be discussed in the Chamber of Deputies, a session that has not yet been finalized and will be held in April.
On whether this legislative reality contributes to the profitability of cryptocurrency mining in Paraguay, Hugo Galicia Lara maintains that it does:
"It can contribute to the level of benefits for the miner, and even to energy regulations. Mining, in my opinion, solves the waste of energy to a greater extent. In regulatory terms, for mining it is good, since it gives certainty to the miner".

Hugo Galicia Lara, Braiins support technician.
Fernando Grijalba agrees again. He affirms that a regulatory framework gives security to those who carry out mining in Paraguay, since it prevents scenarios such as those in China (which prohibited the activity) or Europe, where several deputies also proposed a Proof of Work (PoW) mining ban. , like that of Bitcoin, although it was rejected.
Something that stands out is that the law could reduce the risk of importing mining equipment to Paraguay and to facilitate much more the process of construction of the mining infrastructure in the Guarani country.
What the specialists said is related to what was expressed to CriptoNoticias by Juanjo Benítez Rickmann, CEO of the mining company Digital Assets, last August. For him, the framework would eliminate informality and, in addition, "will bring income and tranquility."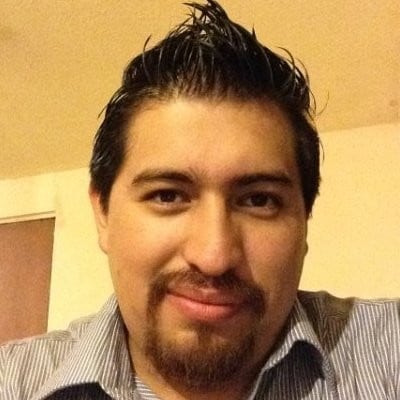 The same thing happened with Nicolás Ribeiro, CEO of Blockchain Mining, who in conversation with this medium deduced that, with the law, "everything will change for miners" because "it proposes that Bitcoin mining be recognized as an industrial activity."
In any case, for Grijalba, although the legislation provides security, "there is still much to develop" for Bitcoin and cryptocurrency mining to become a consolidated industry in Paraguayan territory.
"Yes, it can clearly be number one in Latin America, it is simply necessary for more companies to see the benefits that Paraguay has," he said.
It does not contradict Galicia Lara. For him, "there is a lack of more education and information in Spanish" about Bitcoin mining, something that the company he represents is solving, he explains, helping local miners who want to know more about the activity.
Almost half a bitcoin of profit from mining in Paraguay
We asked Galicia Lara about how much can be earned mining Bitcoin in Paraguay. She clarifies that this depends, in large part, on the computational power that is provided to the Bitcoin network. "It's variable because not everyone has the same conditions," she said.
Even so, he points out that with a hash rate of 280 TH/s and a consumption of 1,190 watts (W), which is the equivalent of 7 Bitmain Antminer T17 miners using the Braiins operating system, about 0.468 BTC can be generated annually in Paraguay (less production costs). This, he said, "is a very good thing."
Grijalba spoke in terms of dollars. He agrees with him that the profit depends on the hashrate invested in the network, since "miners cannot control what we produce because we depend on many variables."
However, he averaged earnings of up to USD 13,000 for mining Bitcoin in Paraguay within a month, based on ongoing costs for running a product, such as mining hardware.
These profits could pay for the operating expenses that, according to Galicia Lara, They depend on the size of the operation being carried out.
"Current expenses such as electricity and internet are the first thing to consider, hence the costs of spare parts such as fans, control cards and even repair, maintenance," he said. "From 20% to 30% of what is produced by Bitcoin mining must be used for operations. The bigger the site, the more expensive it's going to be," he added.
Is it profitable to mine Bitcoin and cryptocurrencies in Argentina? Find out with this CriptoNoticias article.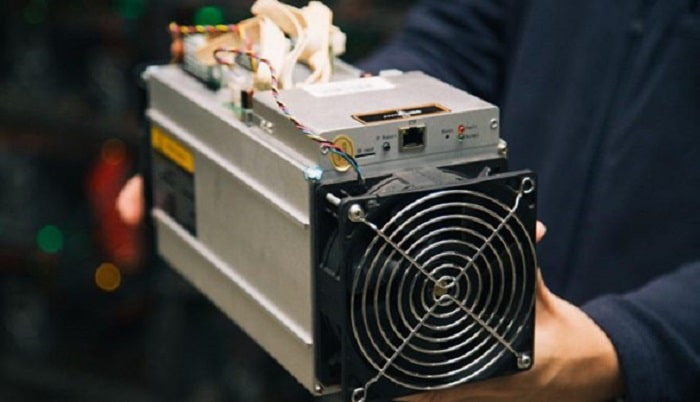 A somewhat hit-and-miss miner supply chain
We asked the specialists about possible problems in the supply chain of mining equipment, spare parts and other products inherent to the activity. For Grijalba, yes there are and it is, in fact, "the biggest problem in Paraguay."
As he told us, importation into Paraguay must comply with an equipment appraisal system, known as SOFIA. This, to the detriment of activity, makes the costs of Bitcoin mining ASICs quite higher in that country, compared to other places.
For example, there are Asian suppliers that sell ASICs for about USD 250, but for the SOFIA system, these equipment go up to USD 500. It is a rate of up to 30% for imports in Paraguaywhere freight costs and other tariffs are added.
In contrast, Galicia Lara said that he has not seen any problems in the supply chain. Although she did not comment on the appraisal system commented by Grijalba, she stated that, in Ciudad del Este, in Paraguay, there is a large trade in mining equipment. In any case, she pointed out, delays in distribution could be reported due to the pandemic, which would affect the miners, since connecting at the wrong time "directly impacts the amount of bitcoin mined".
Meeting with Bitcoin mining experts is the guide
For those who are entering the world of Bitcoin and cryptocurrency mining in Paraguay, the recommendation of the specialists is to join those who already offer these services, so that they can significantly increase their activity.
For Fernando Grijalba, the bureaucracy in Latin American countries is very slow "and we all know that the sooner we start mining, the more profitable our operation will be." This is more feasible in the hands of those who know the industry, as he explained.
Hugo Galicia Lara, for his part, calls to first understand what Bitcoin is, how it works and how the PoW reward system works, «Since many of those who start do it for the profitable, without knowing the problems that it entails».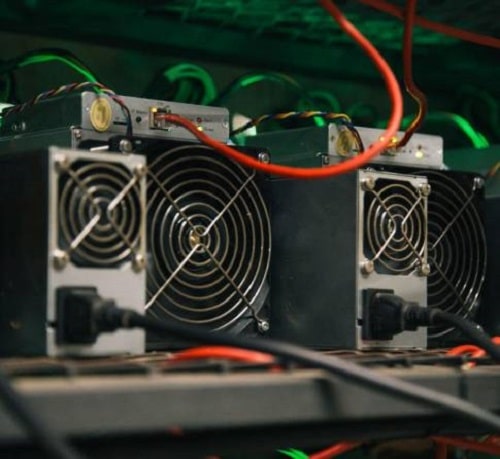 In short, mining in Paraguay has what it takes to grow and consolidate, but, in practice, it is necessary to protect infrastructure, operate properly, ask for help when necessary and, above all, be patient in this market, whose volatility is an intrinsic characteristic.