In principle, the permalink should not change during the lifetime of a page. Here we will explain theimportance of permalinks for the SEO of your page and the criteria to take into account to create optimized permalinks.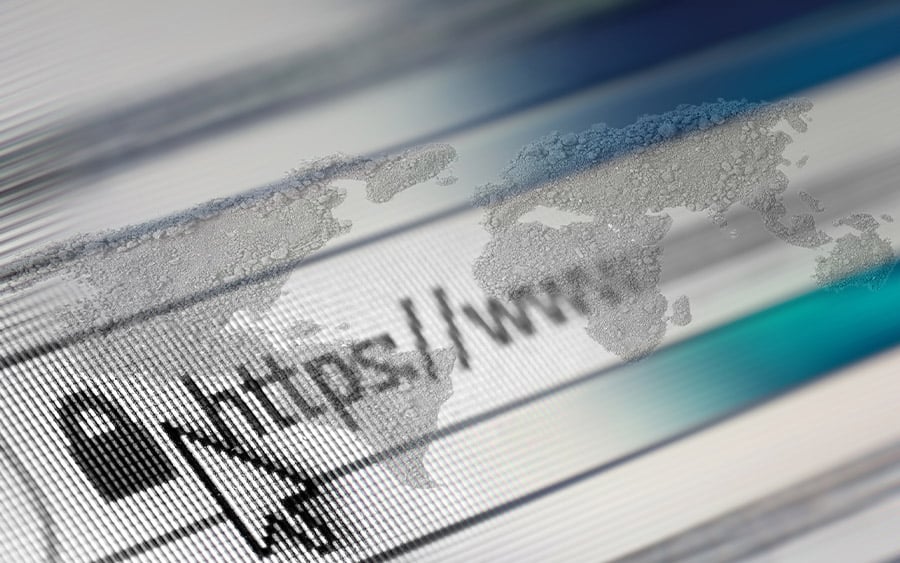 Why are permalinks important?
They are important because they guide people to the exact item they are looking for.. With permalinks, readers can bookmark or share the page. It freezes the post so that even if you've posted thousands of other posts on your blog, your reader will still be able to refer to that URL.
Permalinks aren't just useful for your readers. Indeed, they are also essential to build your website structure and improve your SEO. Well-chosen, structured permalinks make the difference between a site that ranks high on Google and one that doesn't even make it to the second page of search results.
Permalinks influence SEO
They are an essential component of your site. Search engines and Internet users indeed use these addresses to index and navigate your site.
The choice of the type of permalink determines how Google and readers perceive and appreciate your site. A permalink with incomprehensible characters at the end is much less appealing and relevant than a short and simple address with keywords.
If your site is under WordPress, it uses a permalink structure that has no interest in the SEO. By default you will have a permalink that looks something like this: https://yourblog.com/?p=52.
This number at the end of the URL is the identifier assigned by WordPress for that particular post. Your article will therefore have the number 52 in your site's database. Having a permalink like this does not affect how Google understands the content of your page. On the other hand, this type of URL does nothing for your SEO.
This is because it does not describe the type of content on your page. Visitors are therefore less likely to share or remember it. Additionally, an unclear permalink will impact your credibility. On the other hand, a URL containing relevant words provides readers and search engines with more information about your page.
You will get more clicks with a permalink like https://yoursite.com/comment-choisir-plombier/ than with a URL like https://yoursite.com/?p=100.
The permalink is therefore divided into two parts: the domain name of the website and the slug. A slug is the part of the URL that identifies a specific page on a website in an easy to read and simple format.
The slug is what comes after the bar (/) following the domain name. In a URL, this is the part that defines the content of the page and this is what influences your SEO.
Criteria to take into account for your permalinks
Since they are important to both your readers and your site's SEO, you need to make sure you choose them wisely. Here are the criteria you must remember when it comes to choosing permalinks.
A good permalink is:
relevant
easy to remember
You should never have two posts with similar permalinks because Google won't know which one to show in search results.
URL in HTTPS
It must start with https. It is the guarantee that the web page is secure, which means that all information transmitted between the browser and the server is encrypted. A secure site is important not only to Google, but especially to readers. This indicates that they are less at risk of a cyberattack and increases traffic.
Relevant keywords
Your permalink must contain keywords. This is important to get more clicks. Using keywords is not only helpful in this regard, but it's also a way for readers to know exactly what your article is about.
Redirect pages
The permalink must not have been modified. Changing your permalink after posting will result in a 404 error on the old url.
This will strongly affect your ranking in the search engines. If you need to change it, you need to redirect the old URL to the new one.
Think like Google to write the permalink
Use short dashes (dashes of 6) instead of underscores (called underscores or dashes of 8): search engines consider underscores as an extra part of a word. On the other hand, short dashes are considered word separators.
Use lowercase letters because search engines can distinguish between uppercase and lowercase letters. Therefore, if you have two URLs leading to the same web page, the search engine will register them as two different web pages, dividing the "SEO power" between the two.
Avoid stop words or stop words. These are words that are unnecessary in the eyes of Google such as the words "the", "your", "a", "on", "and", "is", "of", and so on. They unnecessarily lengthen your permalink.
A good permalink is short
To prevent Google from treating your permalink as spam, keep the URL short and simple. Make sure your permalinks don't contain more than 3 to 5 words. A permalink that is too long can affect your ranking in Google. The maximum permalink length is 2083 characters, but in general the shorter the better.
Finally, consistency is a very important criterion in choosing a permalink. Consistent URLs help optimize your search engine rankings.
You now know everything there is to know about permalinks and their impact on SEO. Whether you plan to change your permalinks, create a website or implement an effective digital communication strategy, our agency is at your disposal to help you achieve your goals. Contact us!