If web marketing is an effective business strategy, we must not forget to complete it in 2020 with a print communication strategy.
More than ever, print marketing promotes companies' communication with their audience. Today, let's take stock of the interest of keeping and optimizing your print communication in 2020.
A timeless method of communication
The print is a great way to reach a large portion of your potential customers. Thanks to this commercial strategy, you will be able to reach all generations, even the youngest. Indeed, if you develop your advertising online, you run the risk of being blocked by many means.
Whether it is through ad blocking software or a refusal of advertising cookies, your web campaign (sponsored or not) may not affect certain users …
Owning a printed communication medium in 2020 then gives you an advantage and offers a physical link between you and your customers.
Appeal to the senses and counter the means of digital blocking
We are all endowed with senses and love to use them. Thus, looking, feeling and touching our surroundings are natural ways that we all appreciate. Having content through a screen offers no sensation. Your customer isn't building great connections just by taking advantage of digital advertising. Nonetheless, with a brochure, flyer or card, you can give him the sensation his instinct demands. And so a strong physical bond is established between you and your customer.
It is exactly the same as with the digital book. Indeed, even if it is more practical to have your entire library on one device, owning books is still a pleasure. Moreover, despite the digitization of many books, sales of physical products have not declined.
These days, Internet users are increasingly exposed to digital advertisements. Due to screen addiction, the number of ads increases exponentially over time. In addition, most of the time, the advertisements go unnoticed. Print communication in 2020 is therefore an interesting alternative to reach this audience, tired of online advertising.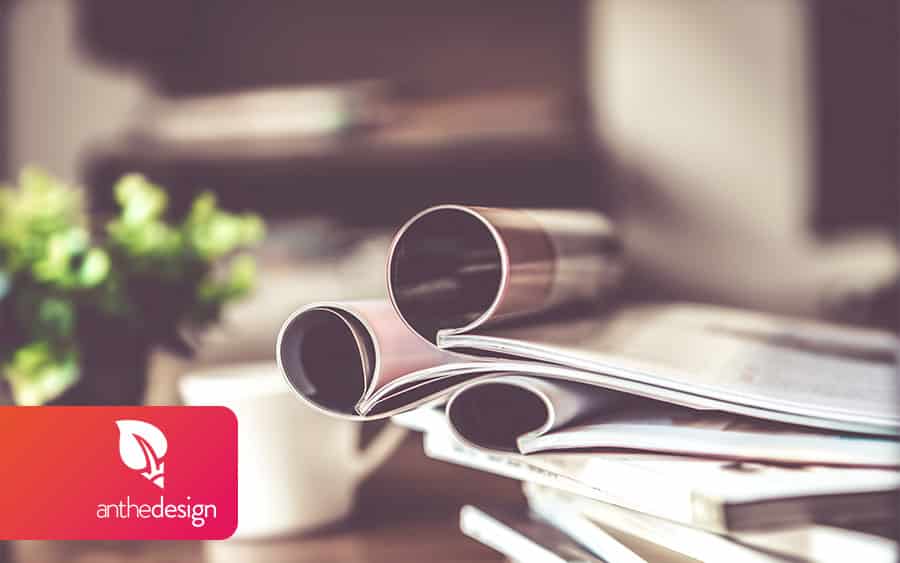 Print communication to increase your sales
Although it may seem odd, a customer benefiting from your print strategy is more likely to buy your product than those reached by digital advertising. Indeed, whether it is a brochure or a commercial brochure, the customer takes the time to consider the object. Looking at the photos and reading the text is still more enjoyable than gazing at a flashing and aggressive banner ad on a website.
Thanks to a well-constructed print advertisement, you touch the curiosity of people and push them to learn about the details of your products. Thus, the curious customer will visit your website on their own and be more inclined to take advantage of your services.
Communication adapted to our fast-paced lives
Lack of time is one of the problems of this company. Indeed, we always have many things to do. Setting up print communication is an effective way to reach people who have no time for anything. Indeed, this mode of communication is less intrusive. So rather than clicking on an ad before it disappears, your customer can postpone visiting your site. The latter always has the address of your web space written down on paper. In addition, in places with Wi-Fi, your customers can view your products directly on your sales brochure.
In public transport or in the waiting room, they are able to learn about your products. In addition to optimizing their time, print has a much stronger impact on customer memory. Indeed, this one will remember having benefited from your brochure during this downtime and will come back to your site to see your complete offer.
Print communication, still an asset in 2020
Even though print marketing has had some tough years, it is still one of the best ways to get in touch with your audience directly. Using the sensations of your customers, print communication is still an asset for your company today. Print communication can also be found in places where digital is not. Billboards are a good example. Even if the latter tend to modernize, the paper display remains a timeless communication process.
The sales brochure and the brochure promote the sensory experience. The latter creates an intense first contact between your company and the customer. Simpler, the business card is still very common and is exchanged quickly during a first meeting with your potential prospects.
What to remember from print communication in 2020
Print communication has existed for centuries and still has many good years ahead. Important in all circumstances, it leaves a sensory trace in the memory of your customers. Producing print advertising within your company then gives you an advantage that others have lost over time.
Rate this article
Note / 5
This article is rated at 5/5 by 1 from our readers