We don't know much about him. Cadillac Escalade-V 2023, but we are waiting for your arrival like rain in May. Its official debut will take place this spring and, after years on the sidelines, the American firm is finally putting the seal of high performance back on its flagship SUV. Details are scarce, but Cadillac is giving us a first look at the model today.
Despite not having revealed the specifications, as the luxury brand itself points out, «the Series V designation is reserved for vehicles spanning cadillac peak performance, a bold and distinguished design, and innovative technology«. Aesthetically, the model follows in the footsteps of the Escalade Sport and Sport Platinum.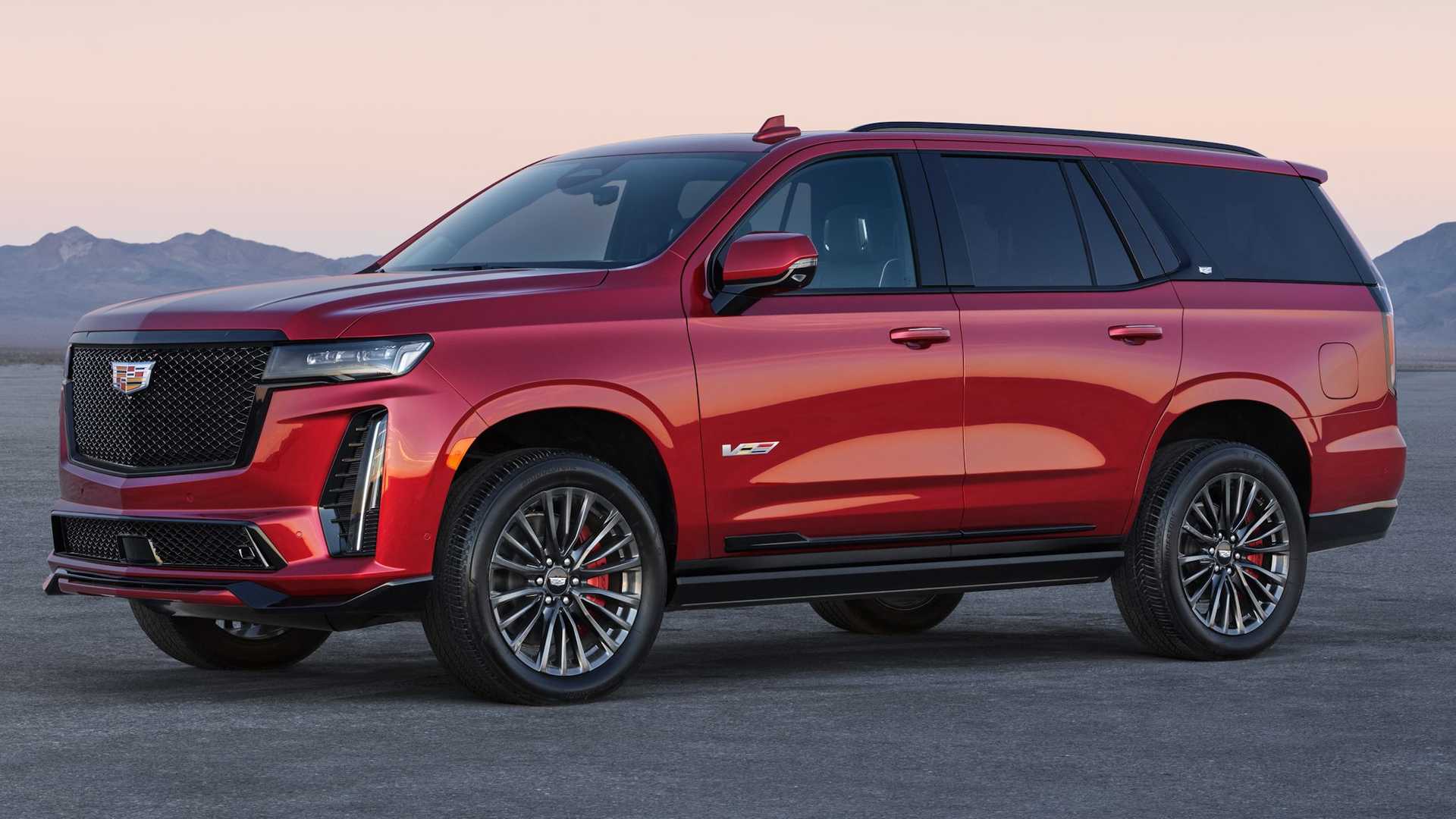 It shows in the mesh grille and blacked-out details. However, the Escalade-V goes even further by adopting a sportier front bumper. A prominent air intake is integrated into it. It is flanked by triangular entrances reminiscent of those found on the Cadillac CT4-V and CT5-V Blackwing.
In the side view, the Series V badges on the doors stand out. They are located behind the wheel arches, where we find some light rims. They are backed by a high performance brake system with red tweezers. A four-pipe sports exhaust system is also not missing. The revamped rear bumper features a discreet diffuser.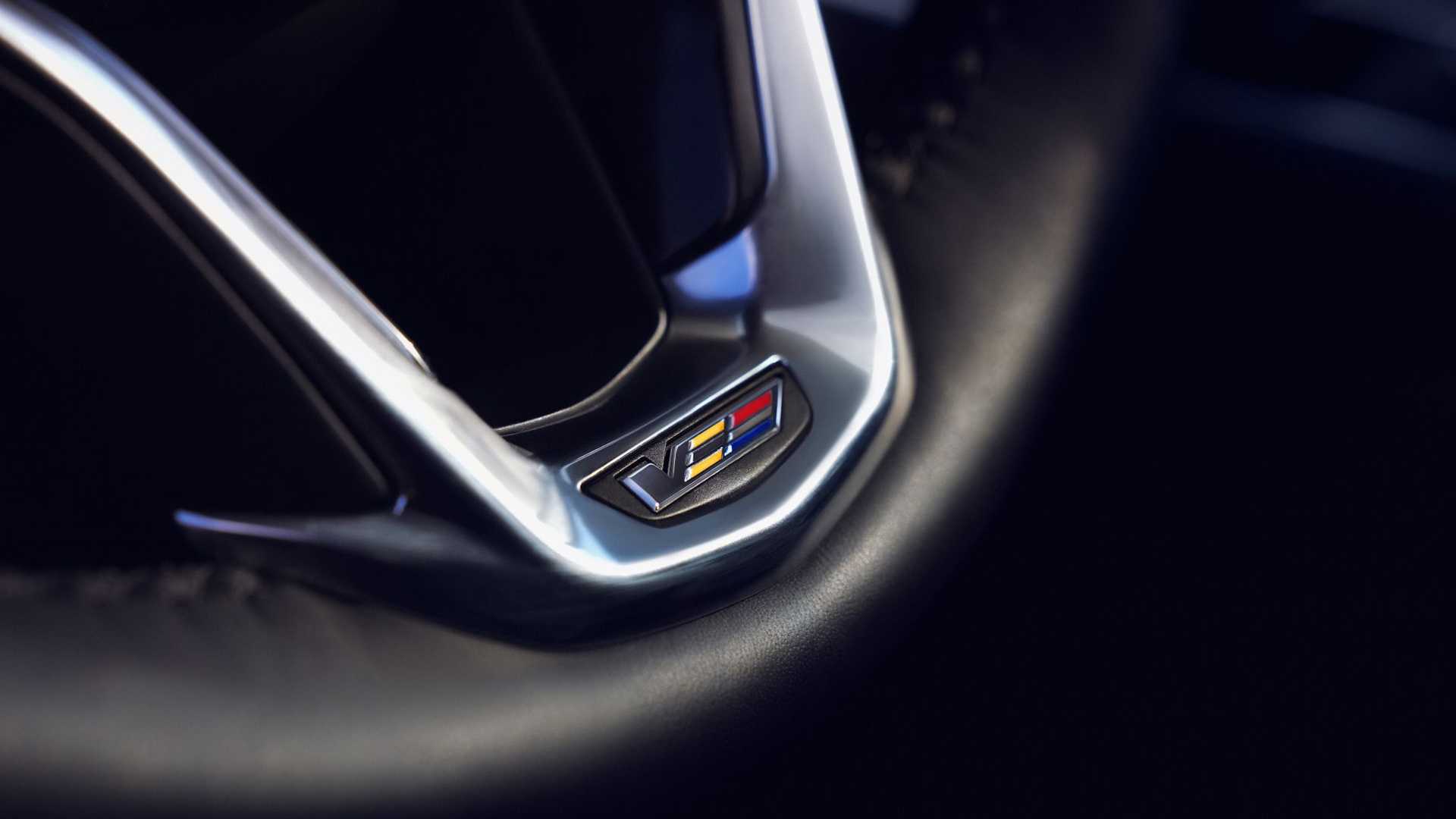 The interior remains a mystery. Cadillac has only revealed one image showing a leather-wrapped steering wheel with V-Series badging. However, it is possible to expect some more sporty details in moldings and upholstery. There will also be specific screens for the curved OLED screen that integrates the digital instrumentation and the multimedia system.
What will be under the hood of the 2023 Cadillac Escalade-V?
Cadillac is keeping the specs under wraps, but the model is expected to use the same 6.2-liter supercharged V8 than the CT5-V Blackwing. It delivers 677 hp (498 kW) and 893 Nm of peak torque in the sedan. If these figures are transferred to the Escalade-V, we are talking about an additional 251 hp (185 kW) compared to the current naturally aspirated 6.2-liter V8.
Image gallery