From having a foot and a half outside of Real Madrid to opening the door for a possible continuity. The rush season finale Dani Ceballos is liking it to the club and also to Ancelotti, who before the Brilliant matches for the Utrera player against Osasuna and Espanyol he had already publicly admitted to being "upset" with himself for the few minutes he had given him.
Ceballos (25 years old) was frustrated by the lack of opportunities and also his contractual situation, ends his link with Madrid in 2023was ideal to find a solution that both parties liked, in the form of a transfer that allowed the entity to make money instead of losing it for free (like Isco, Bale…) and the midfielder to choose where he wants to give his next He passed. A situation that has changed substantially, although the Andalusian, with suitors, will wait to find out what plans Ancelotti has for him. Last season he stayed because the Italian told him that he liked him as a footballer and that he would count on him. That sing the mea culpa of Carletto It hasn't fallen on deaf ears either…
Madrid is trying, for its part, to see how the team configures. He is testing reinforcements in midfield (Tchouaméni and Bellingham) but they are reinforcements that will entail transfers for significant amounts. A renewal of Ceballos would allow savings assuming a salary in the middle of the salary scale while maintaining the depth of the squad, which would only lose Isco in relation to the current list of midfielders.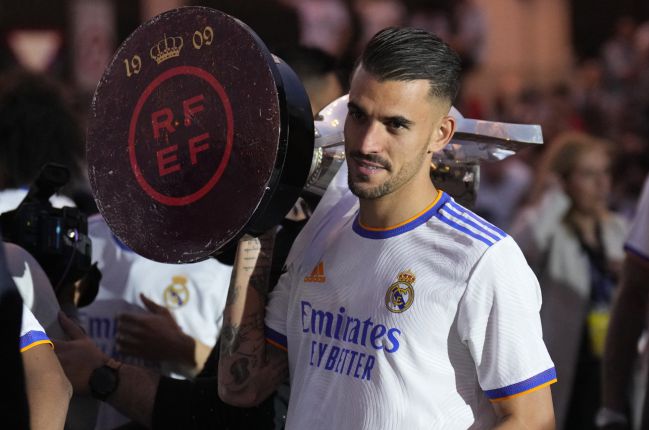 A year where you need to show yourself
For Ceballos, for his part, next year is a year with decisive overtones for his career. On the one hand, the lack of continuity hampers his style of play and on the other, with the World Cup months away, he needs to know if he can show himself. Ceballos is especially excited about this type of event (he asked to go on loan to Arsenal two summers ago, among other reasons, to be able to play for the Tokyo Games) and he is a very similar footballer to Luis Enrique. Madrid offers a lot of media coverage, but the competition for their position in both Chamartín and La Roja is fierce.
[