There was a time, not exactly long ago, when if Benzema didn't play, Higuain or Morata did, for example. Nines with nerve. Of the few tests that could be done in this inconsequential derby from the white perspective, one was to know if any of the two current substitute strikers, anemic in football, could be rescued for the cause, but neither. Mariano was going to be the starter but he was injured in the warm-up and Jovic, starter by elimination, only lasted until the 60th minute and showing no signs of life under his icy gaze. The situation portrays itself.
between the two, Mariano and Jovic, have contributed a goal in 761 minutes during this course. Two, if we also extend to last season. Unaffordable amounts that are added to recurrent absences due to physical problems that are sometimes unclear and that have exhausted Ancelotti and the club. Mariano has had the 'discard' sign for two summers and Jovic continues to burn cartridges that can only be assumed due to his signing condition of 60 million. His imposing figure passed through the Wanda (only touched the ball twelve times and four of them were passes that he missed) to the point that Casemiro and Valverde put Oblak in more trouble than the Serb. Symptomatic.
to the search
With Mbappé, a cataract of extra goals is expected, "double or triple" according to Benzema, but it's also not a nine if you plan to play one. For this reason and because the entity does not lose hope of achieving the departure of at least Mariano this summer, it is looking for one in the market. with four bes. Well, nice, cheap and that he assumes being a substitute for Benzema.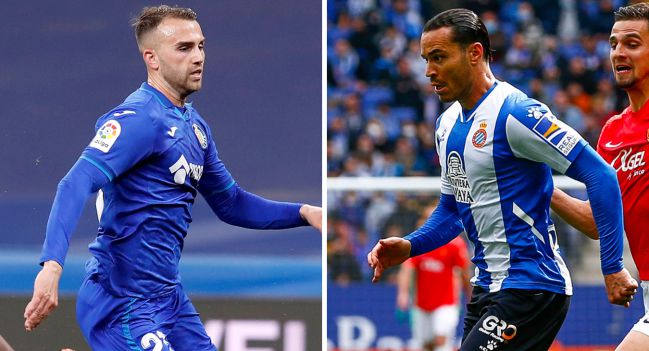 One option on the table is Borja Mayoral. He has a contract until 2023 and will return this summer after finishing his loan at Getafe. The Parleño is going for the march ("The Madrid train has not yet escaped me", he predicted in AS on April 8) so it is at zero cost. At the moment he is summoned for the white preseason. He is not the only one on the table. As this newspaper reported on April 22, the white club has Raúl de Tomás in mind as Plan B for Haaland. By RdT he would have to scratch his pocket. He has a contract until 2026 with a clause of €70M, although the operation could bear fruit for about half. One and the other, Mayoral and RdT, points with fangs.
[