A unique profile appears on a street in a central Parisian neighborhood. It is Luis Fernandez, the Frenchman from Tarifa, European champion, PSG legend and coach who left his mark on Athletic, Espanyol and Betis. We stayed with him patisserie where he usually buys bread, before going to comment on a match with beIN Sports. Comfortable and relaxed, analyze for AS between coffees today's final.
For those who have lost track of you, update them.
I am a commentator, like many former players and former coaches who do not train now. Seeking to comment, as I say, in a good way. But football has changed, it's scary…
In what sense?
For example we see Barça. Seeing those conditions with which it has to operate makes me worry. Here we have Saint-Ettienne and Girondins, who have just been relegated. They were examples for everyone and now they are as they are. We see clubs that are increasingly poorly managed, one is sold, another is bought…
By the way, the Athletic bench has been left free…
There will always be the passion of what I have experienced with the people of Bilbao. Now there are elections, I have made it known and I say it clearly, that I am willing to return to the club, to be sports coordinator. I have years left, I feel like it.
Ancelotti can leave Paris as the only one to have won four Champions Leagues.
I am in love with Ancelotti, with how he takes his way of being to all the countries where he trains and always puts the person before everything else. As a coach I know that when you have the players in the dugout, you have to know how to handle them. Carlo and Klopp make strength with the group. PSG's mistake was to open the door to Carlo, surely because Leonardo wanted to train and in Paris people wonder why he let him go. An example. Two former PSG players have said that when they left Paris he called them Carlo to find out how they were doing. I said, damn, does this man even remember those who have left? That means something. Klopp, I have been told, is also going to have dinner at the house of his players. He creates bonds with them. That's why you see that he has had to go through something with Gareth Bale, for example. Why doesn't he play like Wales? Something has happened… It's a shame. But if I have to agree with one or the other, I agree with Carlo.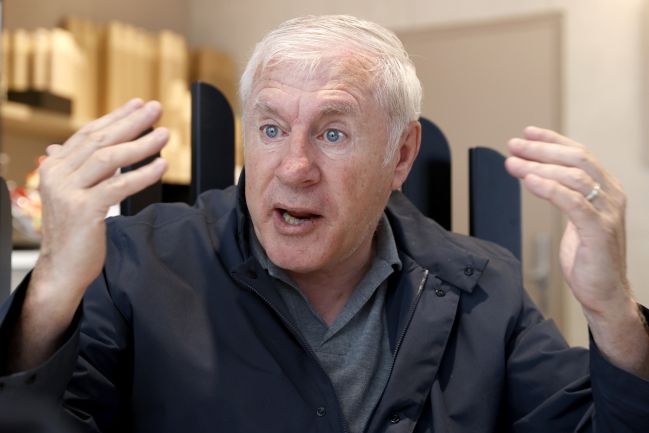 It seems that PSG have specialized in roasting their successful managers. Ancelotti, then Tuchel, Emery, now Pochettino…
What happens is that the Qataris, when they arrive, bring people for the sports field, but the president is not a professional of this world, he has to trust the people, the sports directors, and they have not worked well there. Tuchel was nervous and in the end he made the decision to leave. Who is the sports director? It was Leonard. What happens so that Tuchel or any of those others in Paris cannot have that peace of mind that Klopp does have in Liverpool or now Pioli in Milan? The president has nothing to do with it, it is that he has not been well accompanied in making decisions.
What does this Benzema have that seems better every day?
For me, Karim is the Ballon d'Or and if they don't give it to him, I'm capable of getting nervous… At 34 years old, he's playing a little bit like Cristiano, a little bit like Messi… If they don't give it to him, I'll stop talking about football I couldn't talk about this sport. Even if he loses the final, they have to give it to him.
You were a midfielder, so you know the cloth. How is it possible that Camavinga has seduced Real Madrid so soon?
When he arrived in Madrid he was so eager that he went a little too far, but Carlo redirected him. He has everything, elegance, how beautiful he is when he plays, he turns around… And he has dedication, people see that. Camavinga, Valverde… And they are looking to sign Tchouameni. If you put all three together, the best midfield in Europe.
He got ahead of me. Is Tchouameni ready for such a big jump?
He has personality, he has started well with France… He is a talented player for Madrid.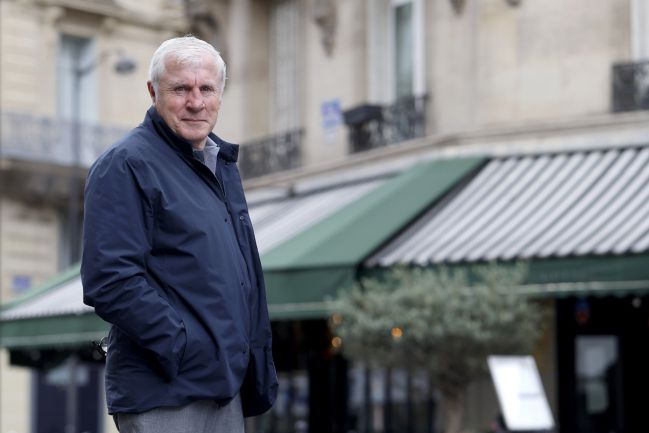 There are those who wonder what is happening with Mendy, a starter in the finalist of this Champions League but who has not been with France for two years.
It has not been convincing. Deschamps has been looking more at Lucas Hernández and his brother Theo, who is doing very well at Milan. I know him from Lyon, but Ferland needs to get more personality. When he gives Vinicius the ball, he would have to be right behind him to be the first to defend. Despite that, I think that in the future he will end up returning to the national team.
Ramos will be in his second year in Paris. Do you see signs of recovery?
This year can be the good one, if the next one starts like the last one ended. He is a leader, he always contributed to Madrid and left there with great sorrow… Like Messi from Barça. That left them touched and that is why I think it has cost them. Sergio has played some good final matches, he is recovering and he will recover if the injuries don't stop him. He is a player, as I always say, like Messi too, 'uncritical'. It has not gone well for him, but he has kept quiet, he has worked, he has always gone to the physio room, to the gym… I spoke with him on WhatsApp and Sergio told me that he was fine, that he feels that he is recovering. People love him, he sees a good attitude. I think he has in his head to go to the World Cup, I'm sure. I don't know how his situation is with Luis Enrique, but if he's fine again, I'm Luis Enrique and I'll get him back… Not as a starter, but because of his experience, he's going to help you from the bench also, he is a leader. As was Puyol. Varane, for example? He couldn't be a more good person, but being by Ramos' side helped him become world champion.
"Ramos has in his mind to go to the World Cup, I'm sure. If it continues well, if I were Luis Enrique I would recover it…"

Luis Fernandez, in AS
What is left of all this soap opera with Mbappé?
I know that the Madrid fans are disappointed but you have to respect their decision. He has a good environment and he is smart. We'll see if he got it right or not, but he's a Bondy boy, he really wants to do something big here and win the Ballon d'Or and the Champions League for PSG history. Be the first. Madrid is close to having fourteen, PSG zero, that's a challenge.
Who will be the next young Frenchman to spark a fight between Europe's greats?
I from Real Madrid went for Nkunku. He is a footballer to break, to make a difference. Like Kingsley Coman, for example, they shouldn't have left PSG.
[