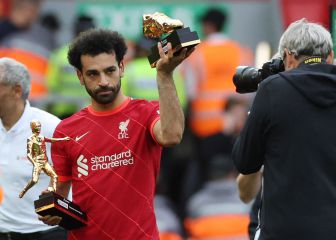 Ancelotti, first official version after Mbappé's no
Carlo Ancelotti, coach of Real Madrid, will attend a press conference to give the first official version of the white club after Kylian Mbappé's 'no' to sign free for the Santiago Bernabéu in the preview of the Champions League final this Saturday against Liverpool in Paris.
The French footballer explained this Monday about his negotiation with Real Madrid. "I can understand the disappointment. I thank you. All the madridistas wanted to welcome me as one of their own. I just thank them for all the love they gave me. I haven't said no to Real Madrid. I said yes to France and to a new PSG project. He had the call of the homeland and the capital. It was too soon to go out for free", assured the forward.
[