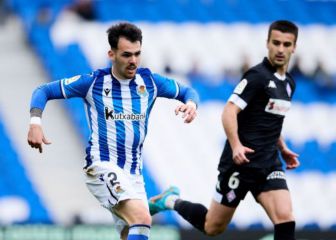 Crazy first half in which Real Sociedad B leads 2-0 at the break after suffering tremendously in the first 35 minutes.
SD Amorebieta had them of all colors, even from a penalty, but Zubiaurre appeared up and down to save his team, stopping Guruzeta's shot from eleven meters.
After much forgiving the visiting team, fue Sola the one who did not forgive with a volley from the right after Navarro's center. And just before the break, after an unnecessary elbow from Santamaría to Karrikaburu, Roberto López scored the second penalty. Advantage for Xabi Alonso's men.
[