The Porsche Taycan Cross Turismo It is one of the most desired models among customers and fans of the brand. The new all-wheel drive chassis and adaptive air suspension ensure uncompromising dynamism in off-road use. That is why the German company wanted to win a unique Guinness World Record.
The Porsche Taycan Cross Turismo in the pictures, completely standard, has become the first electric vehicle to complete an altitude difference of 4,842,967 meters in a day. Essentially, the team traveled from the lowest point accessible by car in the United States to one of the highest, which is none other than Pikes Peak.
The feat of the Porsche Taycan Cross Turismo
Admittedly, the record of «the greatest altitude change ever achieved by an electric car»Is somewhat far-fetched. In any case, the feat well deserves official recognition from the Guinness World Records. Yes, if only for the deployment of personnel and means. The trip was monitored by sealed GPS devices, along with an analog altimeter.
Specifically, the Taycan began its journey in the Michigan Eagle Mine. We are talking about an altitude of 540.8 meters below sea level. From there he traveled for 33 hours and 48 minutes five states and 2,274 kilometers. The goal, reach the top of Pikes Peak, Colorado, at 4,302 meters above sea level. There they were greeted by Dai Yoshihara, winner at Pikes Peak 2020.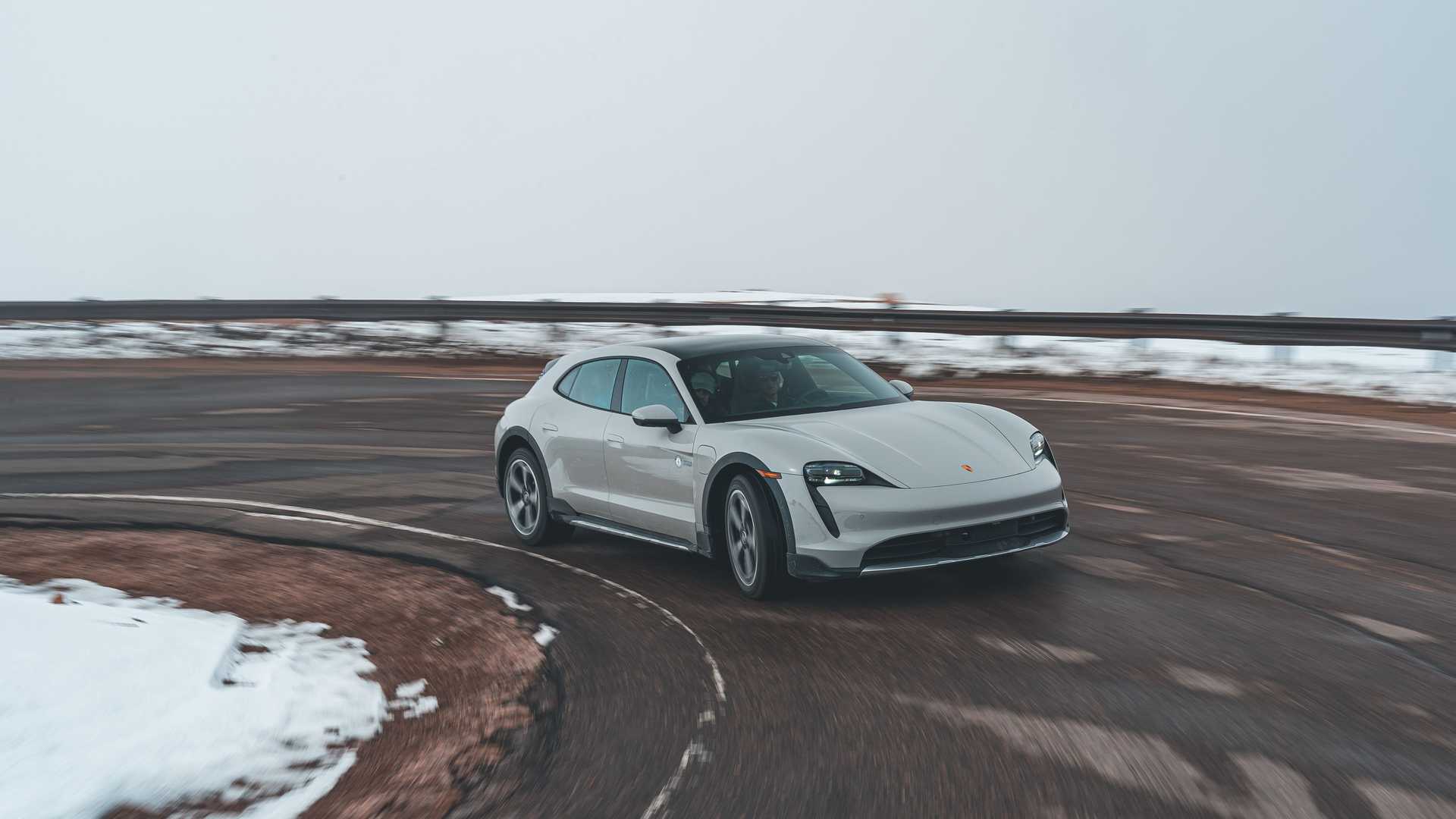 The trip took three groups of drivers through Michigan, Wisconsin, Iowa, Nebraska and Colorado.
Beyond the peculiarity of the trip, we find some curious facts. For example, the nickel copper mine It is a suitable place to start the journey, as electric vehicles depend on these metals. In addition, it should be noted that the team of miners helped lower the Taycan Cross Turismo to the lowest part of the excavation.
During the journey from the underground mine to Pikes Peak, the team encountered sun, rain, snow, and ice. Also the change in available oxygen decreased by 40% when they reached their final destination. The record-breaking trip has been filmed by the cameraman JF Musial, who was part of the team. Of course, an adventure that they will not forget.
Image gallery