It is not the first time that we remind you that the Renault 4L is celebrating nothing less than its 60th birthday and to remember this date the brand has joined the design center TheArsenale to create a futuristic showcar that reinterprets the mythical model.
In 2021 the Renault 4L sixtieth anniversary, a car of which more than eight million units have been sold in more than 100 countries during its thirty years of life. Much more than a car, the 4L is an icon.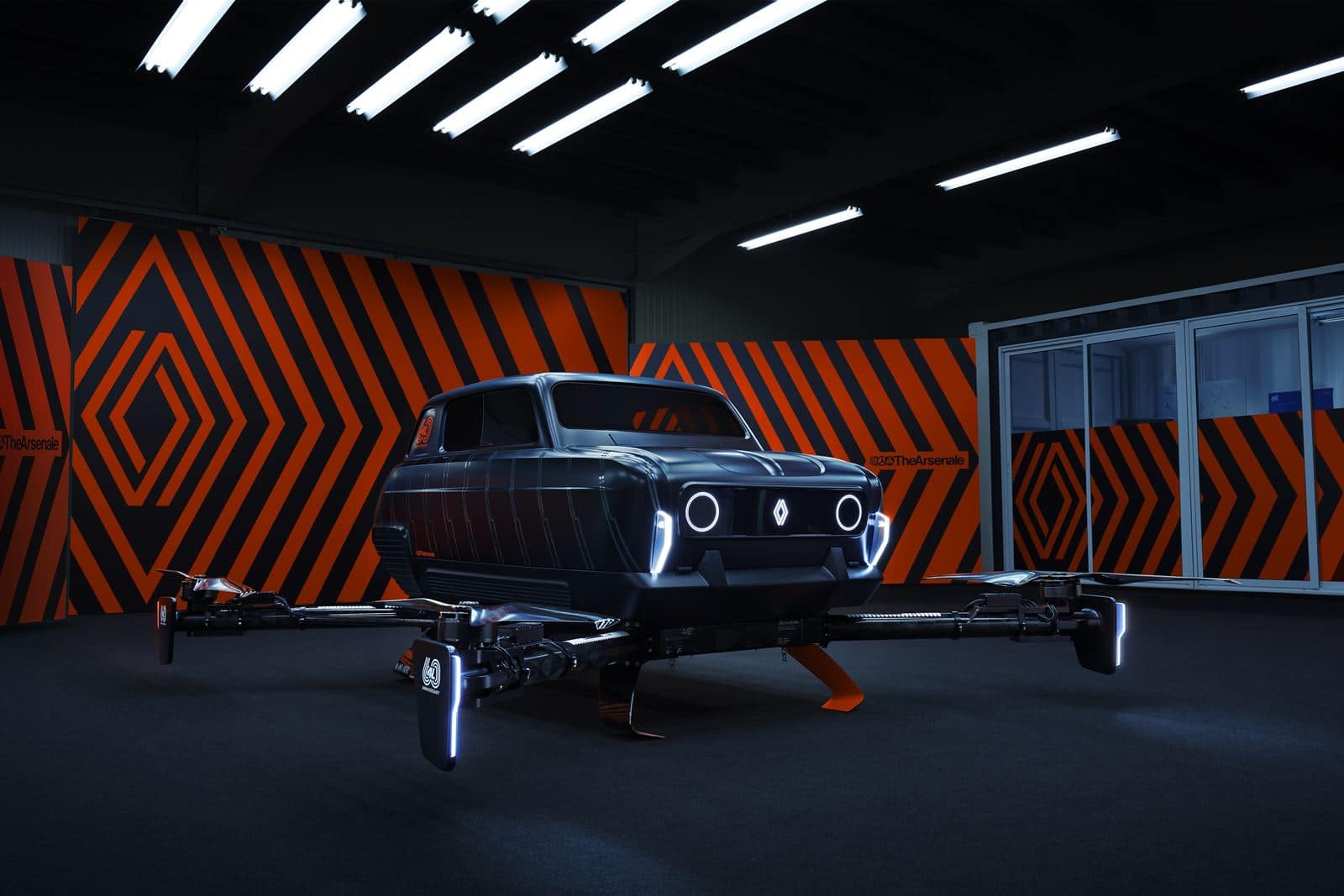 The original Renault 4 was a simple, efficient and versatile car that was built between 1961 and 1992. A "blue-jean" car as described by former Groupe Renault leader Pierre Dreyfus. A true icon at the service of families and professionals, and also of the gendarmerie and La Poste, the mail delivery provider in France, he also helped several generations of young drivers to hit the road.
For this unique project, Renault has partnered with TheArsenale and the result is unprecedented. AIR4 is a symbol of independence.
The Carbon fiber vehicle retains the lines and volumes of the original 4L while offering new dynamic capabilities. Its stiffness has been completely revised to include new concepts such as thrust or lift, which required a multitude of calculations and tests.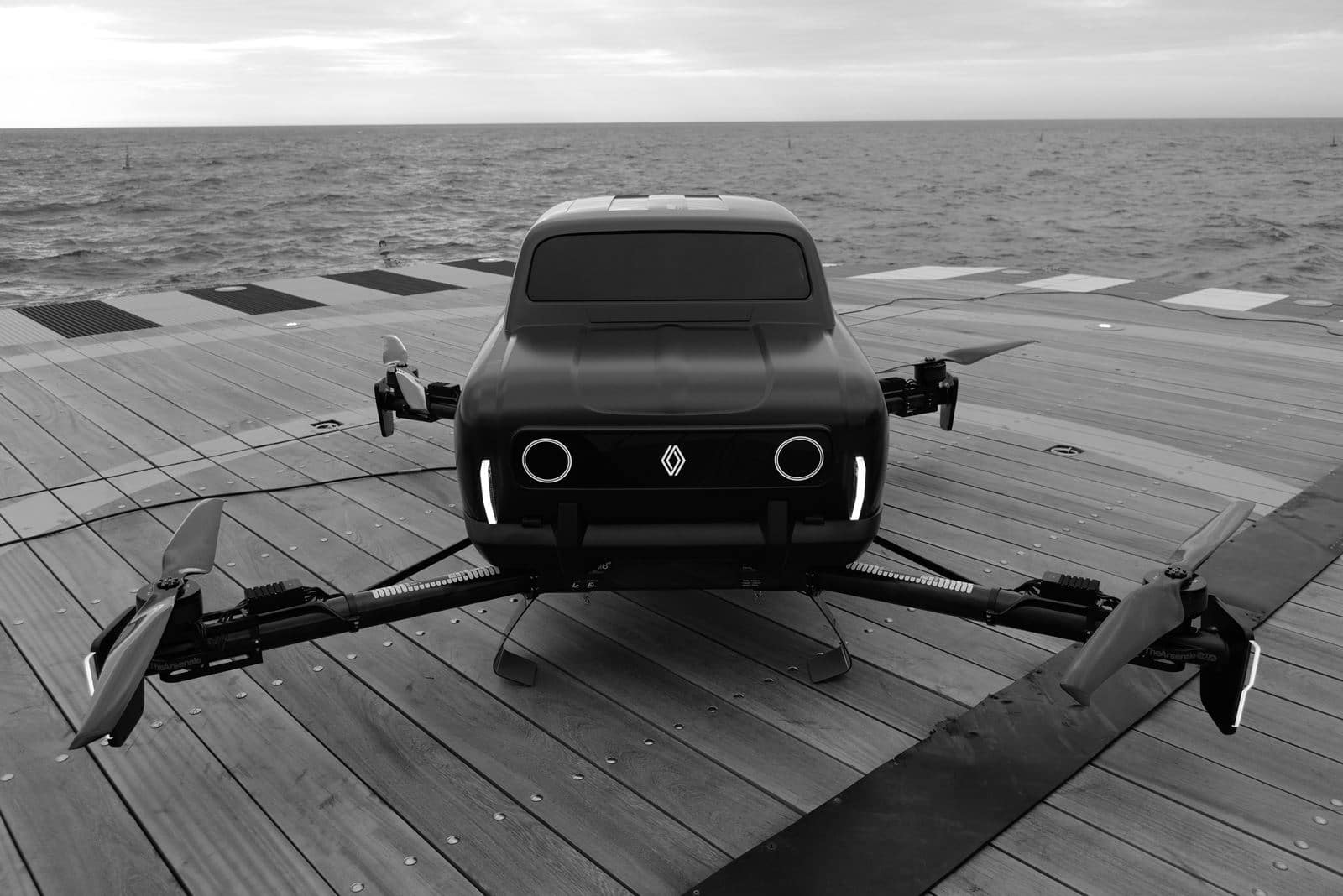 AIR4 does not need wheels to move. It uses four double propellers, each one located in one corner of the vehicle. The Renault 4 chassis, reinvented for the occasion and fixed at the front, is positioned in the center of the frame and the driver can get into the cabin by lifting it up.
From a technical point of view, AIR4 is powered by lithium polymer batteries from 22,000 mAh generating a total capacity of 90,000 mAh. The vehicle can reach a maximum horizontal speed of 26 m / s with an inclination of 45 ° during flight and up to 70 ° of maximum inclination. It can fly up to 700 meters in altitude with a takeoff speed of 14 m / s (limited to 4 m / s for safety reasons) and a landing speed of 3 m / s.
After its digital presentation, AIR4 will be presented to the public from next Monday until the end of the year in Paris, specifically at the Atelier Renault located on the Champs Elysees, alongside other historic versions of Renault 4.
Source | Renault