In an environment still impacted by the semiconductor crisis, particularly in the 1st half of 2022 (estimated total loss of 300,000 vehicles over 2022 production), and due to the increase in the prices of raw materials, the Renault Group has presented us with its results and its objectives (Renault plans and Dacia). Group revenues reached 46,213 million euros, 6.3% more than in 2020.
The new commercial policy, launched in the 3rd quarter of 2020 and focused on the most profitable segments. The success of Arkana, launched in the second quarter of 2021 and which highlights the return of the brand Renault to segment Cand the performance of light commercial vehicles generated a positive effect on results.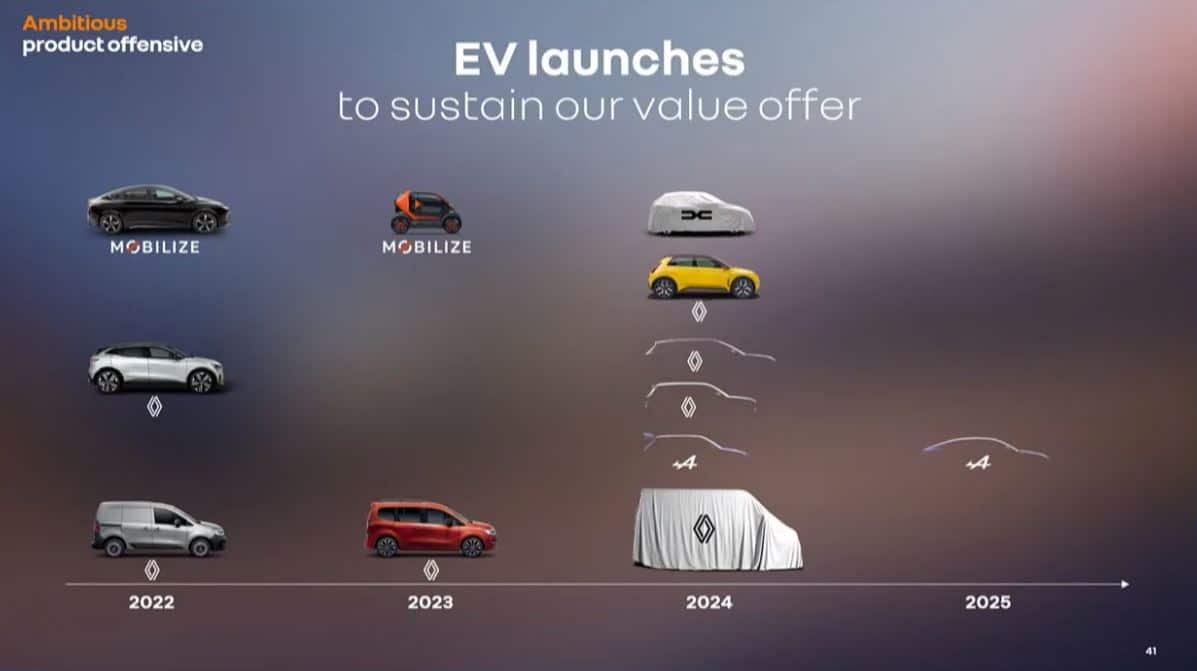 During the conference of just over two hours, the diamond brand told us about its medium-term plans with an eye on launches between now and 2025. To begin with, in addition to the launches that have already been announced this year, the brand will launch a Mobilize vehicle and another commercial in 2023.
In 2024 the French manufacturer will bring us a 100% electric substitute for the Dacia Springthe new 100% electric Renault 5, an Alpine model that could be the sporty variant of the Renault 5, a large commercial model and two models not yet identified, among which we could see the Renault 4.
In 2025 the brand will launch another larger Alpine model.
The RDacia Spring replacement It is undoubtedly one of the strong points and it is that the small model from China has caused a furor and has also raised a lot of controversy with its safety.
During the conference, Renault CEO Luca de Meo revealed that the new electric Dacia will be mounted on the CMF-A platform. At just 3,734 millimeters long, the current Spring fits into Europe's A-segment. Its successor should have approximately the same proportions as the R5 which will be mounted on the CMF-B modular platform.
With this plan and the presentation of the Renault Group, the group's ambition to electrify its entire range in Europe before 2030 is confirmed.
At the same time, the Renault Group is also studying the possibility of bringing together its ICE and hybrid engine and transmission activities and technologies outside of France but within a specific company, something that does not quite convince me and I find rather strange (personal opinion: this disassociation and relocation of European soil, is it not to protect themselves from something?).
Source | Renault