The Renault Captur is one of the most popular models in the Spanish market. Produced in Spain for the main international markets, it enjoys an offer that is very well adapted to the needs of the public with mechanical options for almost all tastes.
Now that conventional hybrids have gained prominence, the Renault Captur HEV offer may be one of the best purchases. If you like it, it can be yours from €20,402 although in order to take advantage of the offer it will be necessary to deliver a used vehicle and finance with the brand.
The hybrid Renault Captur takes the surname E-Tech. Under the hood hides the 1.6 liter block with 145 hp of power in combination with an automatic gearbox. According to the homologation it has an average consumption of 4.8 L/100 and emissions of 113 g/km of CO2.
The most affordable option of the hybrid Captur is associated with the Intens finish. Standard includes the EcoLED headlights, control and speed limiterfour electric windows and mirrors, instrumentation with a 7-inch screen, folding rear seat and 17-inch sheet metal wheels.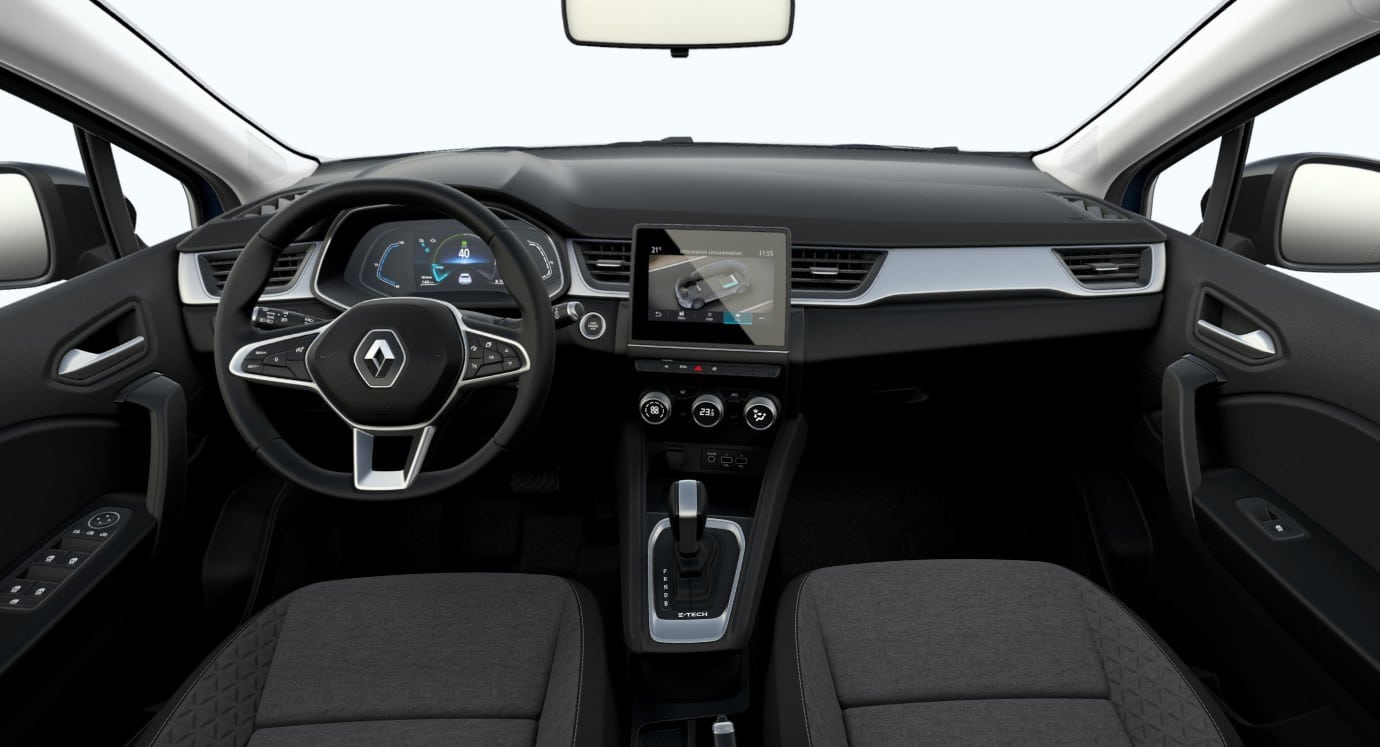 Other standard items are the automatic climate control, rain sensor, keyless access, push button start, road sign readeralert and lane assistant, ECO mode selector, height-adjustable multifunction steering wheel, painted bumpers, etc.