Like the entire Volkswagen Group, Audi is pursuing carbon-neutral mobility. The goal is net climate neutrality by 2050. While all the attention is now focused on battery electric vehicles, you should know that there are several alternatives. It is the case of fuels or HVO renewable fuels (hydrotreated vegetable oil).
Audi is increasing the sustainability of its combustion engines. More specifically, from its current six-cylinder diesel engines. All new models that Audi launches worldwide from 2026 will be fully electric. Until then, they are striving for a higher efficiency and lower emissions at ICEs.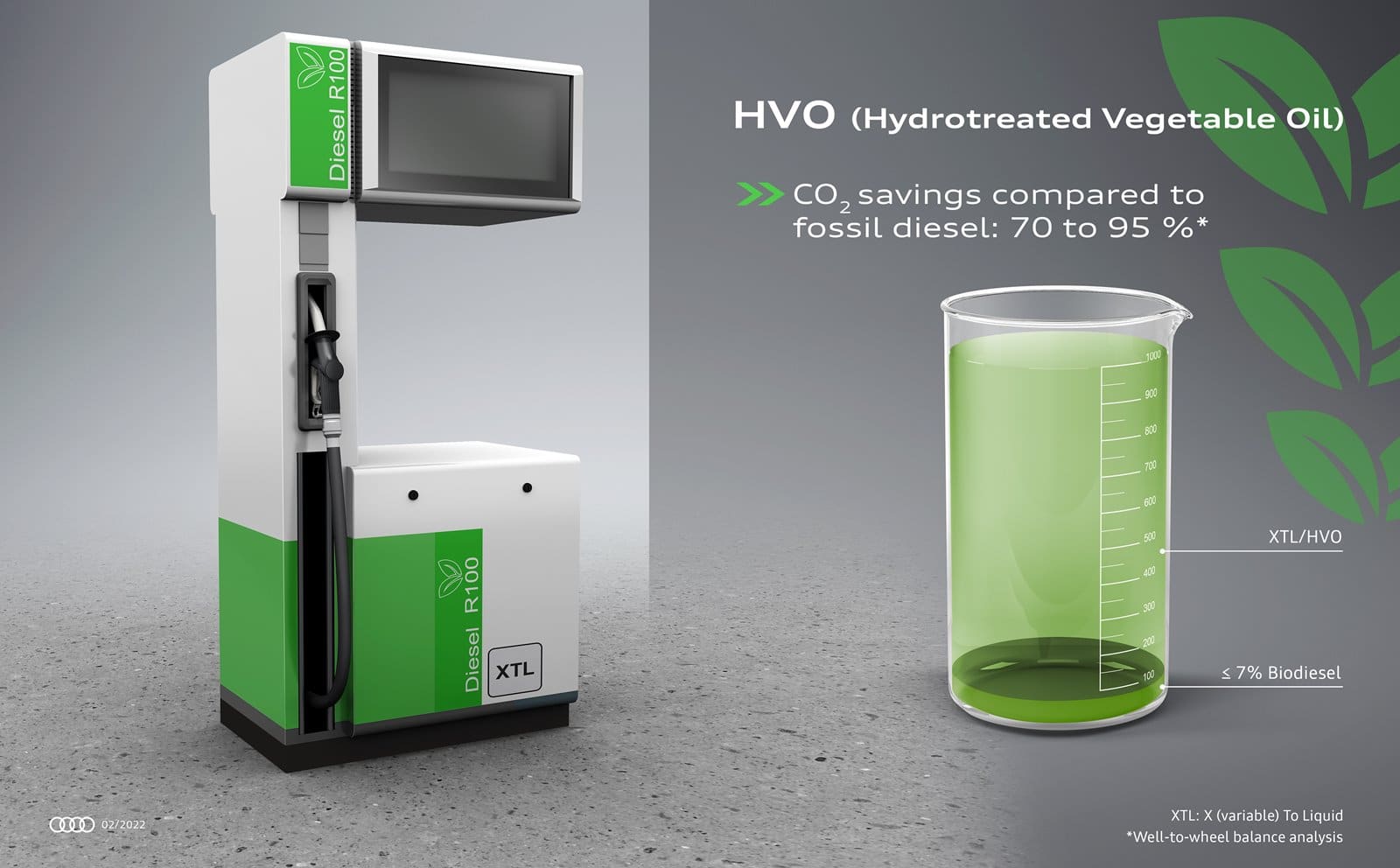 The renewable fuels or fuels they make it possible to operate combustion engines in a more environmentally friendly way. They are an effective means of defossilization, both in the short and long term. For the future, Audi and the entire Volkswagen Group plan to approve more combustion engines for renewable synthetic fuels.
From mid-February 2022, Audi models with V6 diesel engines up to 286 hp (210 kW) leaving the company's factories can be refueled with HVO fuel in accordance with the European standard EN 15940. Audi notes that they have prioritized the most popular engine variants to reach as many customers as possible.
What are reFuels or renewable HVO fuels?
The hydrotreated vegetable oil (HVO) it is a sustainable fuel. Allows CO reductionstwo between 70 and 95 percent compared to fossil diesel. Another advantage of HVO is its significantly higher cetane number. This means more efficient and cleaner combustion compared to conventional diesel.
Residual and waste materials, such as used cooking oil from the food industry or waste from agriculture, are used in the manufacture of HVO. By incorporating hydrogen (hydrogenation), the oils become Aliphatic hydrocarbons. This modifies the properties of vegetable oils to make them suitable for use in diesel engines.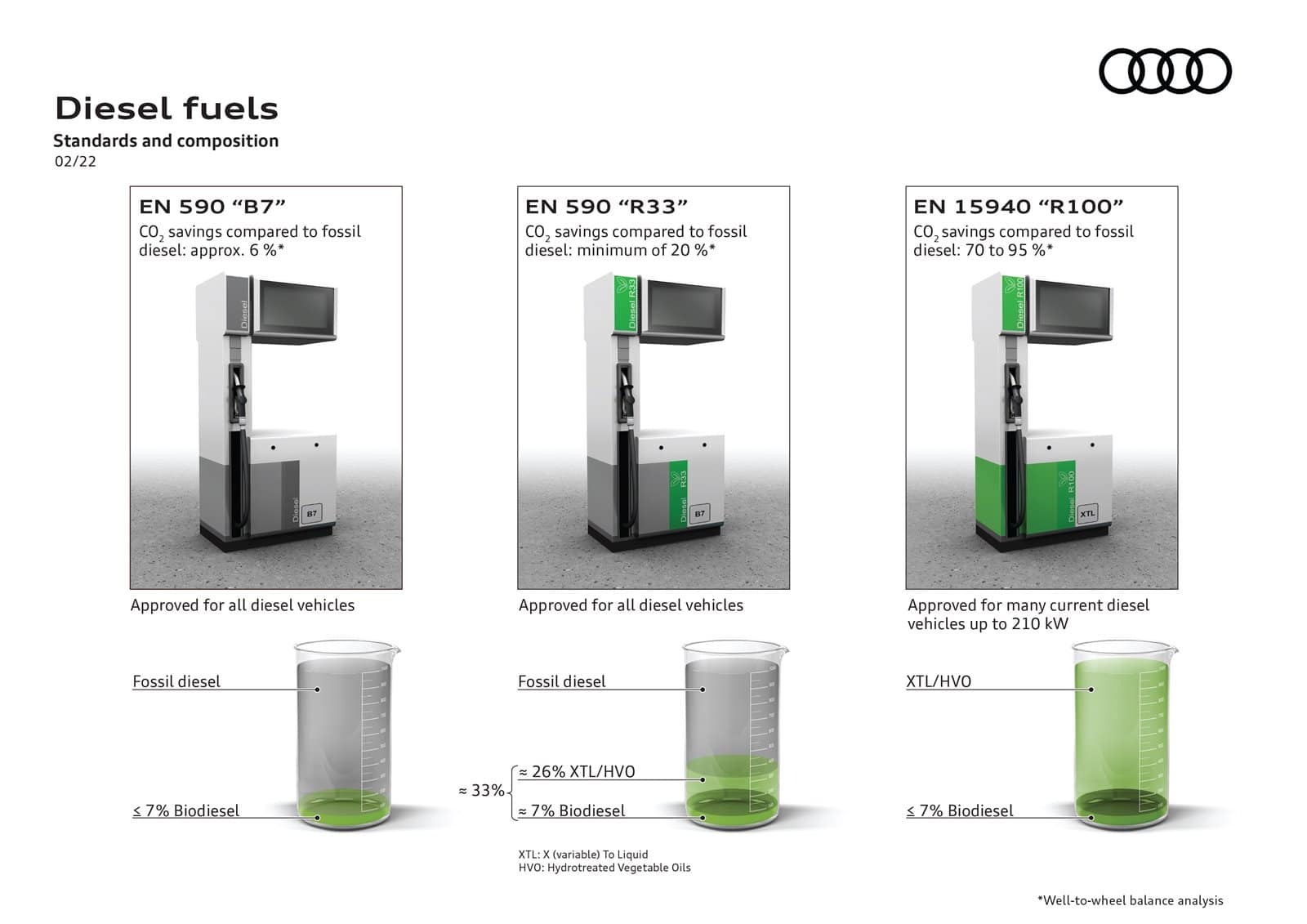 Homologated Audi models have an XTL sticker on the fuel tank cap. It is also present in gasoline pumps.
They can be added to conventional diesel, replacing fossil components; or used unmixed as 100% pure fuel. HVO is a BTL type fuel (biomass-to-liquid). In addition to BTL, there are other methods of manufacturing synthetic diesel fuels. This is the case of the GTL (gas-to-liquid) and PTL (power-to-liquid).
The latter can be obtained sustainably from renewable electricity, water and COtwo of the atmosphere. As a collective name for these fuels governed by EN 15940 the term XTL is used (X-to-liquid). The "X" represents the original component. Fuel pumps containing these fuels are properly marked with this symbol.
In which models can I already use the HVO?
The models in the Audi range that are fitted with V6 diesel engines with an output of up to 286 hp (210 kW) are the series A4, TO 5, A6, A7, A8, Q7 and Q8. Remember that they are only those manufactured from mid-February 2022. The launch of HVO for the Q5 takes place in early March, and then the A6 allroad 245 hp (180 kW) in the summer.
At Volkswagen, it is offered for the Touareg with powers of 231 CV (170 kW) and 286 CV (210 kW). HVO has also been approved in Europe for Audi four-cylinder diesel engines. A3, Q2 and Q3. Only for those manufactured from June 2021. This fuel is available at more than 600 service stations in Europe.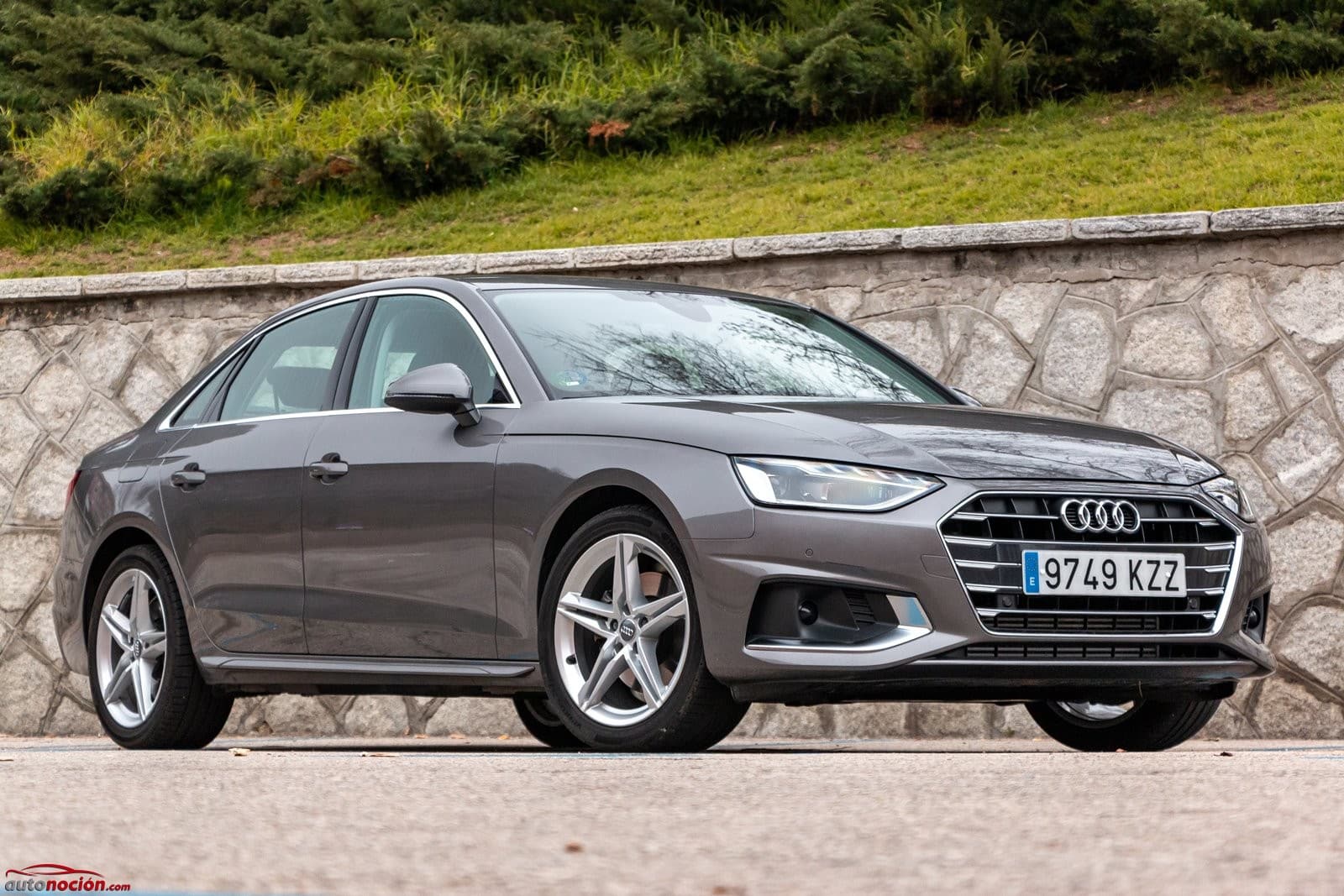 The HVO complies with the sustainability certifications required by the Renewable Energy Directive of the European Union.
The drawback is that most of them are located in Scandinavia, where the environmental requirements are particularly strict. In Germany, it is only offered at a few service stations. Other manufacturers such as Ford have also given their support to this fuel for use in their vehicles. In this case, for Transit 2.0 Eco Blue More modern.
Do reFuels have a future?
With several pilot projects, such as the plant power-to-gas In Werlte, Audi has gained valuable insights into the production of sustainable fuels. From March 2021 the R33 Blue Diesel is available at the service stations of the Audi plants in Ingolstadt and Neckarsulm. Soon the R33 Blue Gasoline it will also be available for gasoline engines.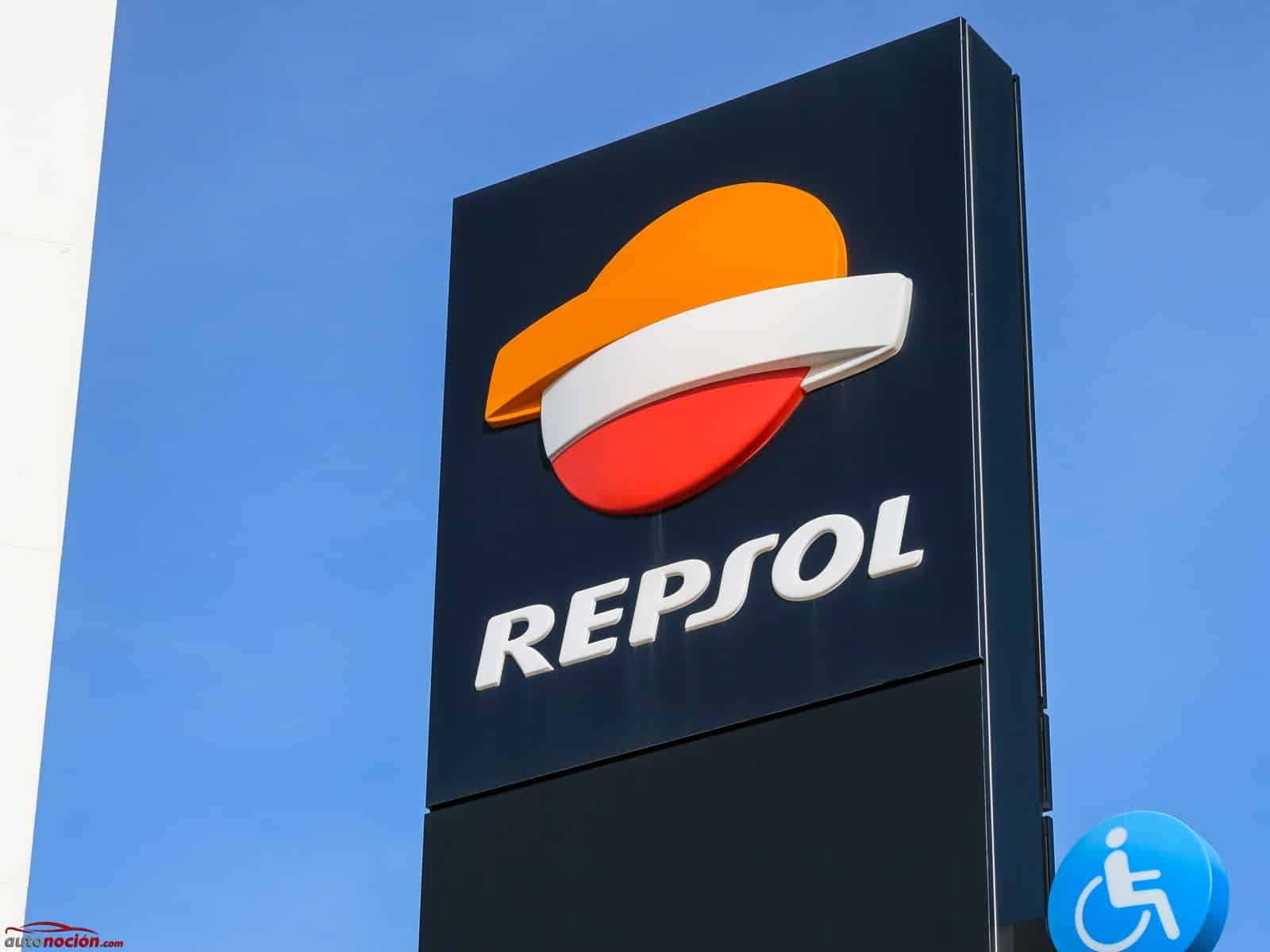 For its part, Repsol has announced the construction in Cartagena of the first plant in Spain to manufacture this type of eco-fuel. will produce 250,000 tons per year from 2023 from hydrogen and recycled raw material. Advanced biofuels can be manufactured, such as hydrobiodiesel (HVO), biojet, bionaphtha and biopropane.