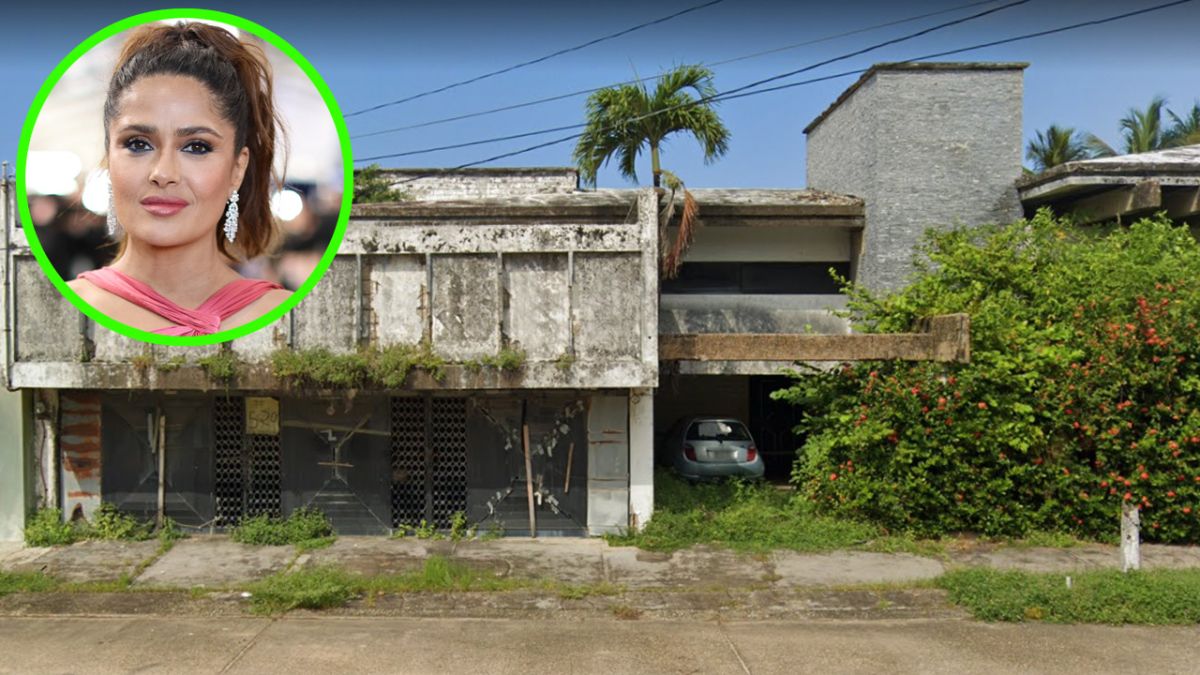 Photo: Google Maps/Getty Images
mexican actress Salma Hayek55 years old and who is originally from Coatzacoalcos, in the state of Veracruz, has lived for more than 30 years in the United States, where has formed a family with the tycoon François-Henri Pinault.
Before enjoying fame and the great life that Hollywood offers, the also businesswoman lived with her family in a beautiful property in her hometown, which today it is totally abandoned.
Through a series of videos, broadcast on social networks, we were able to witness the advanced state of deterioration in which the property that his father, Sami Hayek, sold to the late Joan Sebastian.
The property, which was acquired about 20 years ago by the King of Jaripeo to transform it into a restaurant, it looks overgrown, paint chipped and like no one has stood there in years.
After the death of Joan Sebastian, the residence passed into the hands of Julián Figueroa, the son he had with Maribel Guardiawho acknowledged that since he inherited it, he has done absolutely nothing to it.
Today, far from the property located on Avenida 18 de Marzo, Salma Hayek enjoys all the luxuries that we can imagine in the Bel Air area of ​​the United States, although she also travels for long periods to England or France.
His first house in the American Union was located in the Outpost Estates area. He bought it, in the 90s, after spending $537,500 dollars.
Since 2007, a year after her wedding with the love of her life, the protagonist of 'Frida' lives in a more than luxurious mansion in the Bel Air area.
The property, which dates back to 1995 and has an extension of more than 10,774 square feetwould have been bought by the couple after spending more than $$10,000,000. The negotiation was carried out with the comedian Kelsey Grammer, who was the then owner.
Inside, it has nine bedrooms, ten bathrooms, a hall, a kitchen, a dining room, a living room, a main room, a television room, a games room, among other rooms.
Outside, on his lot 0.71 acreshas a terrace, with green areas, a swimming pool with its respective spa area, among other amenities.
Keep reading:
Ben Simmons gets rid of the luxurious mansion he bought to be near his ex, Kendall Jenner
Photos: Alexa Dellanos exudes sensuality and elegance in a luxurious aerial mansion
Lyn May: Bathed in 'gold' and full of glamour, this is the luxurious mansion of the vedette
Amber Heard moved, in the midst of her fight with Johnny Depp, to a simple house in the desert