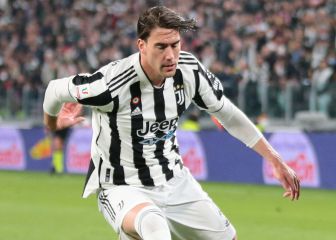 Juventus
Allegri's team will have a chance to get closer to Napoli if they get a win. Those from Naples could not during their visit to Empoli and that is why the Vecchia Signora could be only one unit away from this club that is in third place.
Currently there are 18 wins, nine draws and six losses, being the third team that falls the least in the championship after Milan and Inter.
"Juan Cuadrado was not summoned. During Saturday's training session he suffered a muscular resentment in the left adductor that will be assessed, "said one of the Juventus trills in the call.
This squad comes from drawing with Bologna at home and beating Cagliari away from home with goals from Dutchman De Ligt and Vlahovic.
[