Today, many companies use scents for marketing and business purposes. This is called scent marketing. This type of marketing strategy plays a determining role in the perception of a product and in the purchase decision.
> Download: Marketing evolution report " align="middle"/>
What is scent marketing?
Scent marketing is one of the elements that make up sensory marketing. It is a strategy which consists in promoting the sale of a product by the use of odors associated with it. Directly linked to memory, the sense of smell produces a strong emotional impact. By integrating scent marketing into their promotional campaigns, brands seek to arouse emotions in their customers so that the experience they live is as pleasant as possible and that it marks their minds.
Scent marketing applies to a wide variety of products, but also to communication media and to the point of sale through the distribution of perfumes.
This type of marketing is available through two main types of strategies:scented branding and theperfumed atmosphere.
The emergence of scent marketing
Scent marketing was born in the 20th century. From the 1930s, studies demonstrated the positive impact of an odor on consumer behavior. It influences in particular the representation they have of a product, their willingness to go to a point of sale or the time they spend there. The experiment carried out by Donald Laird in 1932 proves that perfumed products, in this case lingerie products, are valued better than unscented products. However, it was not until the 1990s that the term olfactory marketing appeared. Since then, many companies have used this strategy to promote their brand and increase their sales, but also to attract their customers and retain them.
Initially particularly used for food and beauty products, scent marketing is now used in many sectors of activity:
food distribution;
Restoration ;
perfumeries and cosmetics;
the textile ;
the hotel industry;
luxury ;
the automobile;
sports halls;
the banks.
Everyone has memories of a familiar scent. Among the 5 senses, smell is what generates the greatest emotional value in customers. Linked to the area that manages emotions, this sense affects 65% of them. Smell is also the only sense formed by experience. This combination produces an interesting effect for marketing strategies: 95% of emotional responses to a scent are of psychological origin and linked to life experiences. Numerous experiments have also proven that odors influence consumer behavior, and in particular their purchasing decision. All the meaning and effectiveness of scent marketing come from this association between smell and emotions. This type of marketing allows customers to live an immersive experience, since the smells will act on their emotions and remain anchored in their memory.
For brands, scent marketing is a powerful lever that should not be overlooked. The sense of smell is used to encourage customers to buy a product, but also to stay longer in a point of sale thanks to the diffusion of perfumes. Indeed, the creation of a scented atmosphere in a point of sale can increase the duration of the customer journey. Thus, thanks to the smells that are diffused, customers will take more pleasure in strolling through the shelves.
Scent marketing is also a great way to stand out from the competition. To do this, each brand must correspond to a different diffused fragrance. This perfume is then associated with the point of sale or with the products, which gives the brand a unique atmosphere that customers will be able to soak up. Scent marketing can thus have a positive impact on customer attachment and loyalty to a brand.
The use by brands of an olfactory marketing strategy also makes it possible to increase:
the customers' shopping cart;
turnover ;
Branding ;
the feeling of quality and well-being.
Examples of brands using scent marketing
Harry's
During an advertising campaign carried out in the stations of Paris, Harry's, famous brand of sandwich bread, set up a device diffusing the odors of hot bread. The aim of this strategy was to make the brand's products known and to make passers-by want to buy bread. Not to mention that this good smell of bread aroused comforting emotions, mainly reminding them of pleasant moments spent at home and with their family. This campaign made a lasting impression and the association between advertising posters and the smell of bread allowed Harry's to make it easier for consumers to remember its brand.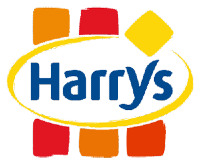 Nature and Discoveries
A pioneer in sensory marketing, Nature et Découvertes also plays on its customers' sense of smell to influence their purchasing behavior. Indeed, the brand diffuses, in all of its stores, a room fragrance with notes of cedar. Enough to encourage customers to enter stores and stay there as long as possible. This technique of combining the scent of cedar with the Nature et Découvertes brand also makes it a real olfactory logo.

McDonald's
McDonald's is a perfect example of a fast food chain that uses scent marketing to build customer loyalty. Those who pass a McDonald's restaurant may smell a good smell of French fries. Recognizable among a thousand, this characteristic smell of the McDonald's brand makes customers want to stop there to eat.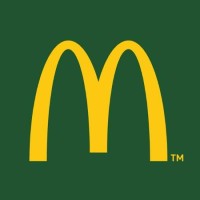 Agricultural credit
More surprisingly, Crédit Agricole decided in 2015 to embrace the scent to seduce its customers and enrich their experience. A great first for the banking sector! Today, the network has 300 agencies with a scented atmosphere based on rhubarb and citrus fruits.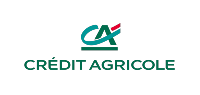 Lush
Lush, a brand of cosmetics made from essential oils and natural products, has established a sensory marketing policy. The brand uses the smell of customers to encourage them to buy its products. Fruity, sweet, flowery… the scents that these products give off are varied and have the particularity of being heady. Indeed, these fragrances are such that they perfume stores, but also have the power to attract consumers from the street.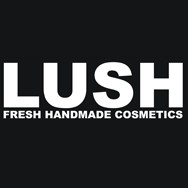 Abercrombie & Fitch
Abercrombie & Fitch is one of the first ready-to-wear brands to have practiced sensory marketing, and in particular scent marketing. The objective of its strategy: to create a consumption experience that reflects its identity and thus create a community. Also, the brand uses its perfume "Fierce n ° 8" as a spray on its clothes, but also in diffusion in all the spaces of its stores. This is how this perfume defines the universe of the brand.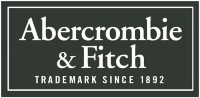 Zadig & Voltaire
Like many luxury houses, Zadig & Voltaire seeks to arouse emotions in its customers with fragrances that correspond to its brand image. To highlight its minimalist and modern approach, the brand has opted for a cozy and elegant scent that customers can detect and recognize on all its clothes.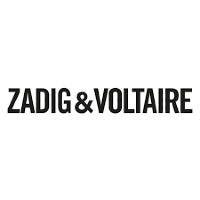 Novotel
Novotel is one of the hotel chains that play the olfactory marketing card. To put customers at ease and invite them to relax, the brand has chosen floral and woody scents diffused in the lobbies of its hotels. Cozy atmosphere guaranteed!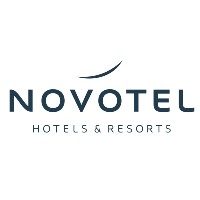 To go further, download this free report on the evolution of marketing 2021 and discoverData and trends collected from marketers, combined with marketing strategies and best practices.