Sales of caravans and motorhomes are going from strength to strength, so in recent months we have seen various proposals for some of the pick ups most popular on the market. The only downside is that the vast majority of them seem to have been stuck in the '70s, with huge and wide accessories that, in many cases, even require technical modifications to the vehicle's suspension.
Its weight is very high, while the height and width of the back make it less practical. pick upTherefore, many customers prefer to opt for another type of bodywork. Recently, the well-known company Scout Campers has tried to solve these problems by proposing a third aluminum platform with 626 kilograms of weight.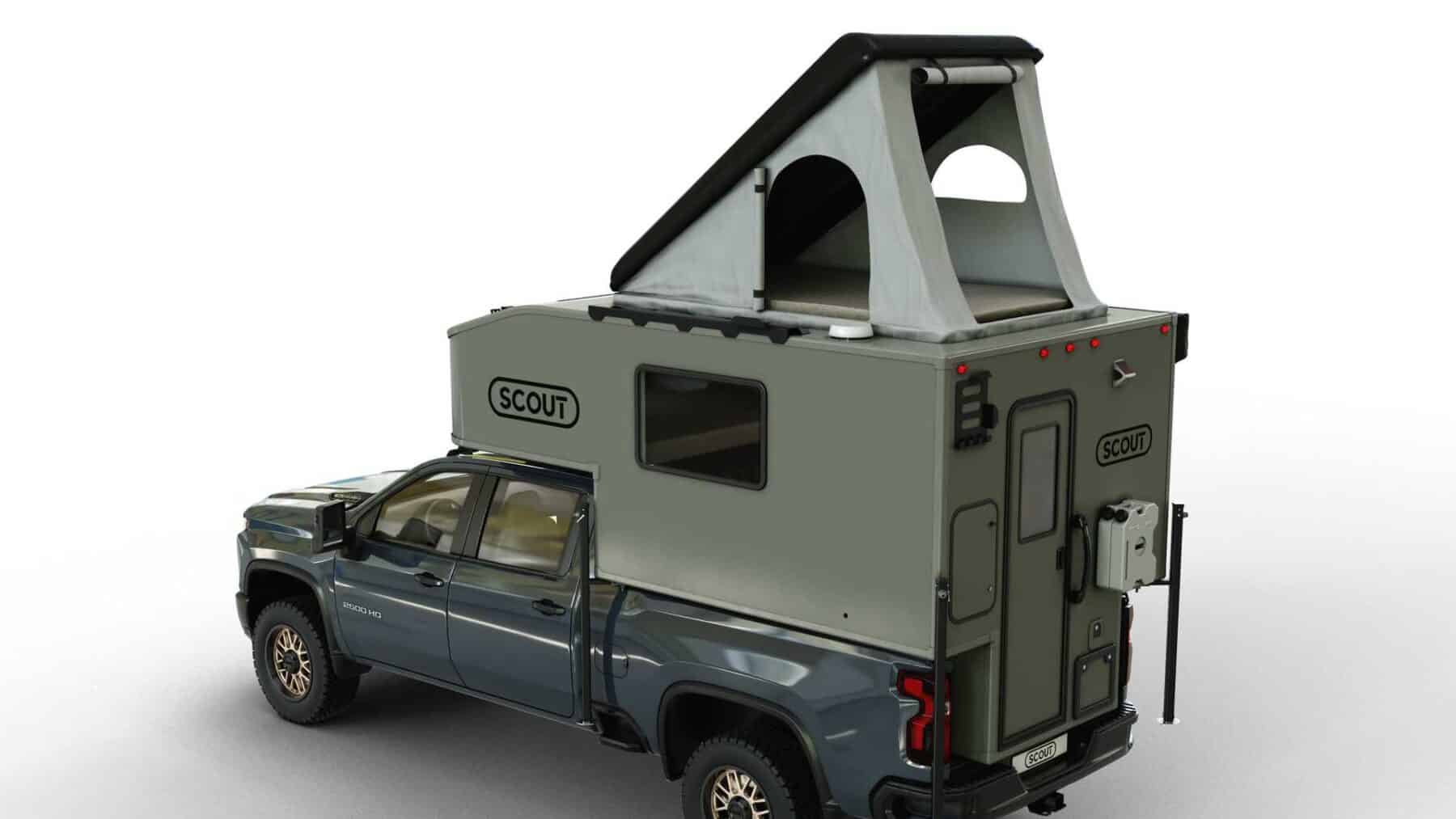 Whether as a mobile office, as a cabin to go skiing or as a small mobile home, this platform hides more space inside than it seems in fairly compact dimensions that can be equipped in a wide range of models on the market, unlike the one proposed of the start up Kimbo, exclusive to the Toyota Tacoma.
The exterior of the fiberglass platform Gel-coated exterior and roof are finished in bright aluminum. Inside the cabin, the cold aluminum exterior gives way to a cozy modern-style retreat in which they have been used Pendleton fabrics. In addition, it is equipped with smoke, gas and carbon monoxide detectors.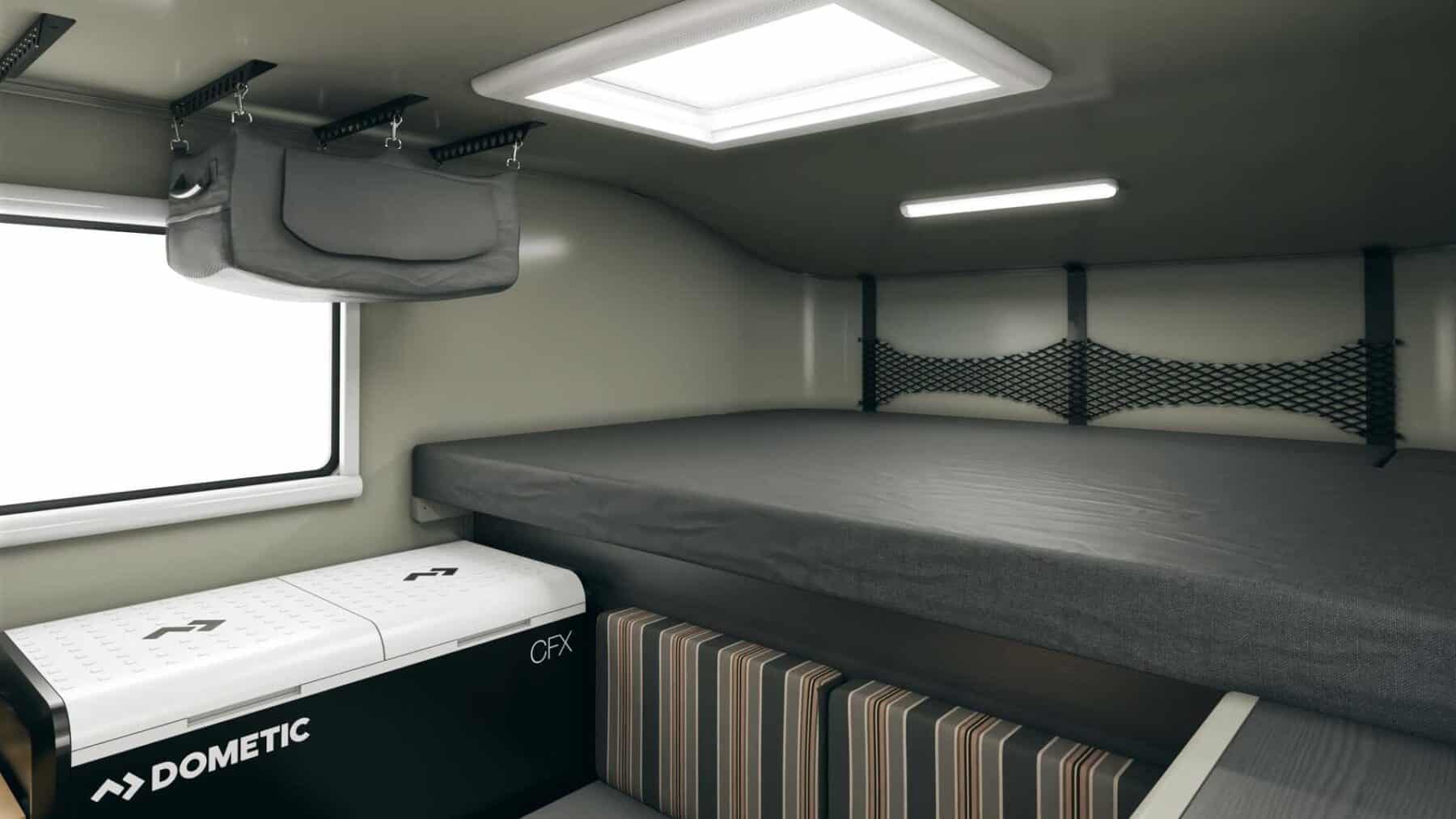 The price of the Scout Campers Kenai is 20,030 euros at the current exchange rate, separate vehicle.
The apartment is divided into a small living room at the bottom and a charming bedroom above the cabin that integrates a large bed. According to the firm, up to four people can fit inside and another two in the optional tent that can be installed on the roof, so families of up to six can go on adventures.
In the living room we can see a generous sofa and the standard equipment includes a portable Yeti 1000 lithium battery, a fresh water tank with integrated filtration system and solar panels on the roof. The kitchen is not standard, but some options can be equipped such as a refrigerator / freezer, two burners, an exterior awning and even a portable toilet with a 360º shower.
Image gallery