Since the implementation of the Ethereum improvement proposal EIP-1559 in August 2021, 70% of commissions paid to miners are burned. In these ten months, Ethereum's second layer scalability solutions were responsible for the burning of 21,994 ether (ETH).
According to data reflected on the site ultrasound.money, scalability solutions in second layers (also layer 2 or L2) are the fifth category that burns the most in Ethereum, behind non-fungible tokens (896,761 ETH), decentralized finance or DeFi (749,002 ETH), MEV arbitrage bots (25,561 ETH), and the miscellaneous category (98,955 ETH). In the latter, other operations such as ETH transfers or token exchanges can be included.
The figure of 21,994 ETH is equivalent to USD 39,460,535, according to the CriptoNoticias price index. The source cited above indicates that it is about 1% of the total burned by the various types of transactions in Ethereum.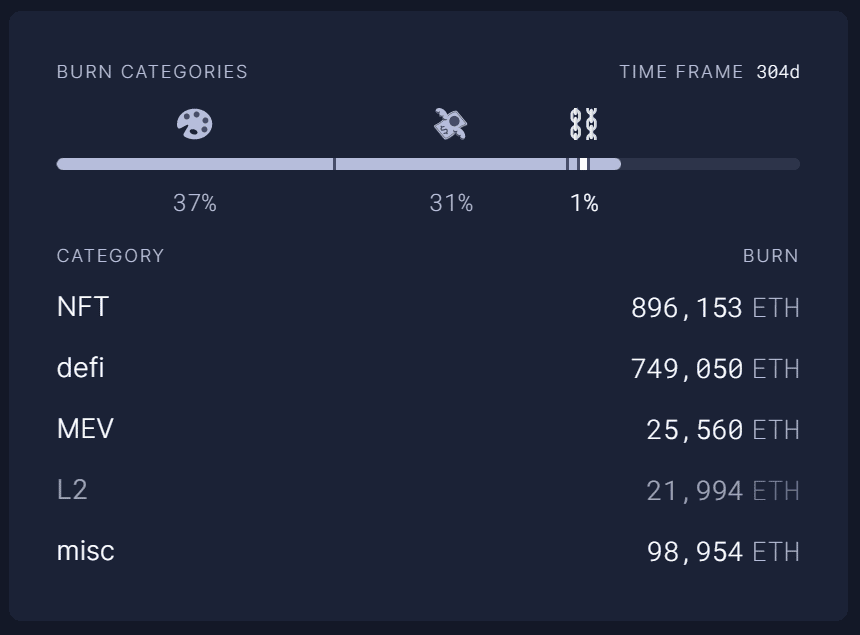 The second layer scalability solutions are tools that allow to operate outside the Ethereum main network in a faster and cheaper way, while maintaining its functionality and security. One example is rollups, which "wrap" several transactions together so that the commission costs for executing them are considerably reduced.
These contribute to the burning of ethers because they pay fees each time they enter transactions on the Ethereum mainnet. Also, users pay commissions to enter and exit rollups. A percentage (70%) of what is paid in both cases is eliminated, while the other 30% is given as a reward to miners who facilitate the operations to be carried out.
More data on burning in Ethereum
As you can see in the image below, the average burning of ethers since the implementation of EIP-1559 is 5.48 ETH per minute. In total, 2,413,070 units of the cryptocurrency have since been burned, and the main culprits included the NFT market Opensea, users who made ETH transactions, and the decentralized exchange Uniswap.
Advertising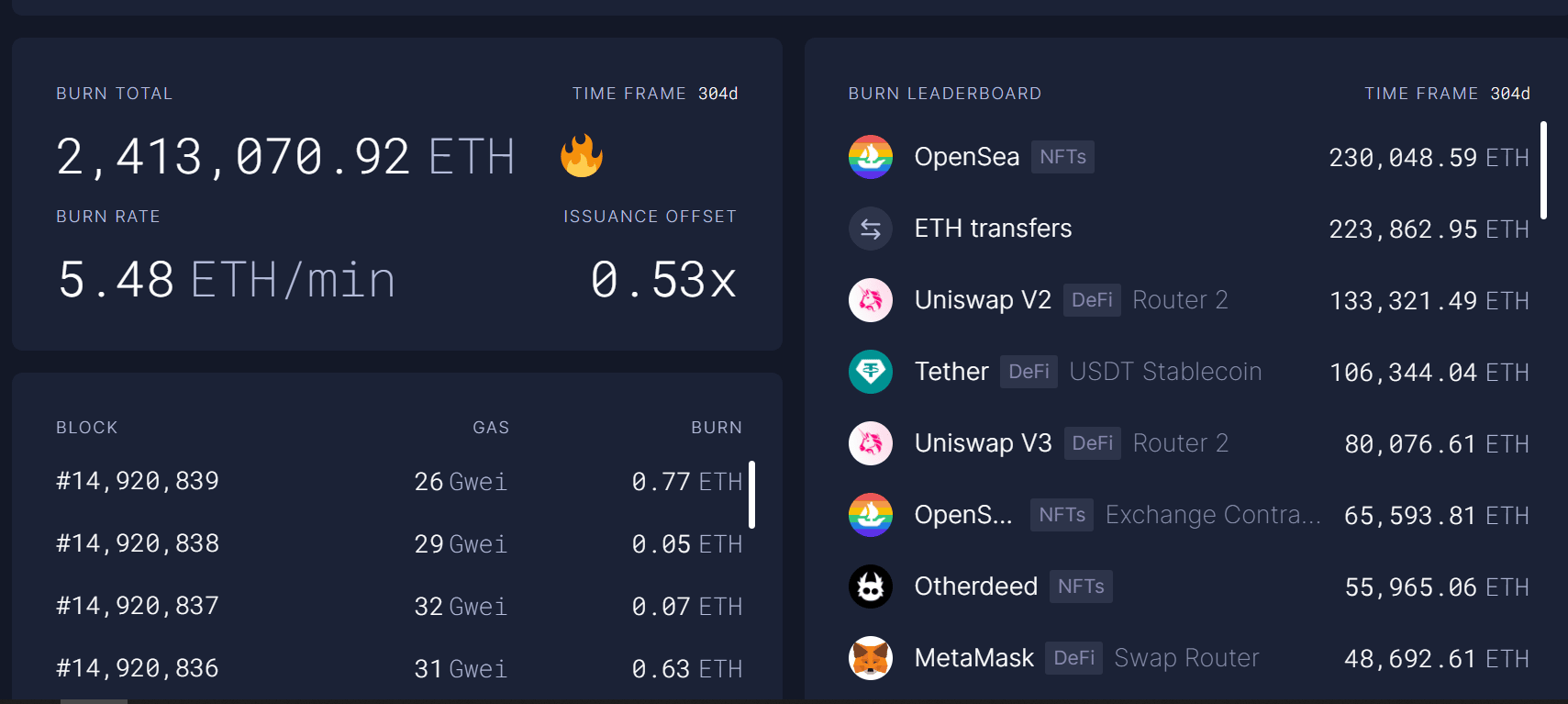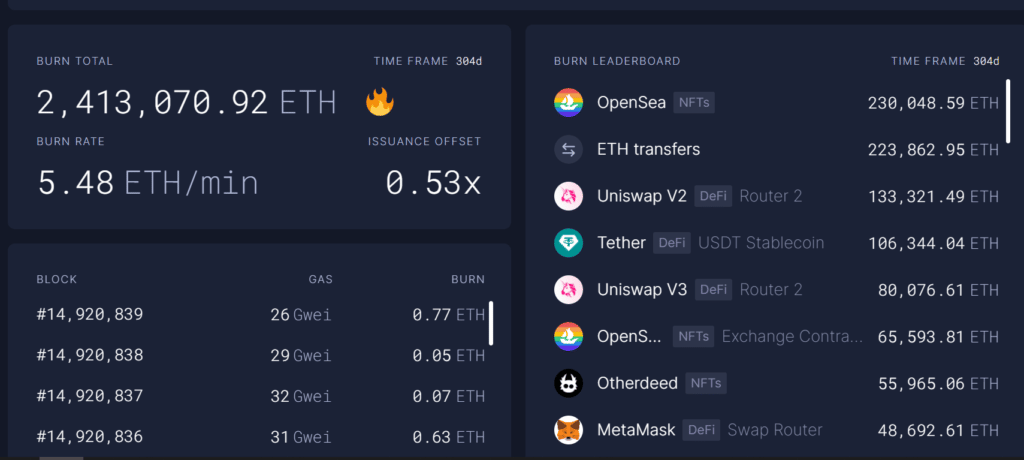 To put the figures in perspective, it should be noted that the almost 22,000 ETH burned by the second layers of Ethereum represent a minute fraction of this total burning. It is even a smaller number when compared to the ETH trading volume on, say, the Binance exchange, which amounts to 1.1 million in the ETH/USDT pair. in the last 24 hours.
As CriptoNoticias reported in early May, and as can be seen on the site watchtheburn.com, the record burn took place on May 1, 2021, with 71,717 ETH eliminated altogether. This occurred as a result of the sale of land from the NFT Bored Ape Yatch Club metaverse, which caused congestion in the network and the subsequent rise in rates, which increases burning.
That day, in addition, there was a negative net emission that set a record. For the first time since EIP-1559, the balance of ETH issued was -58,283.