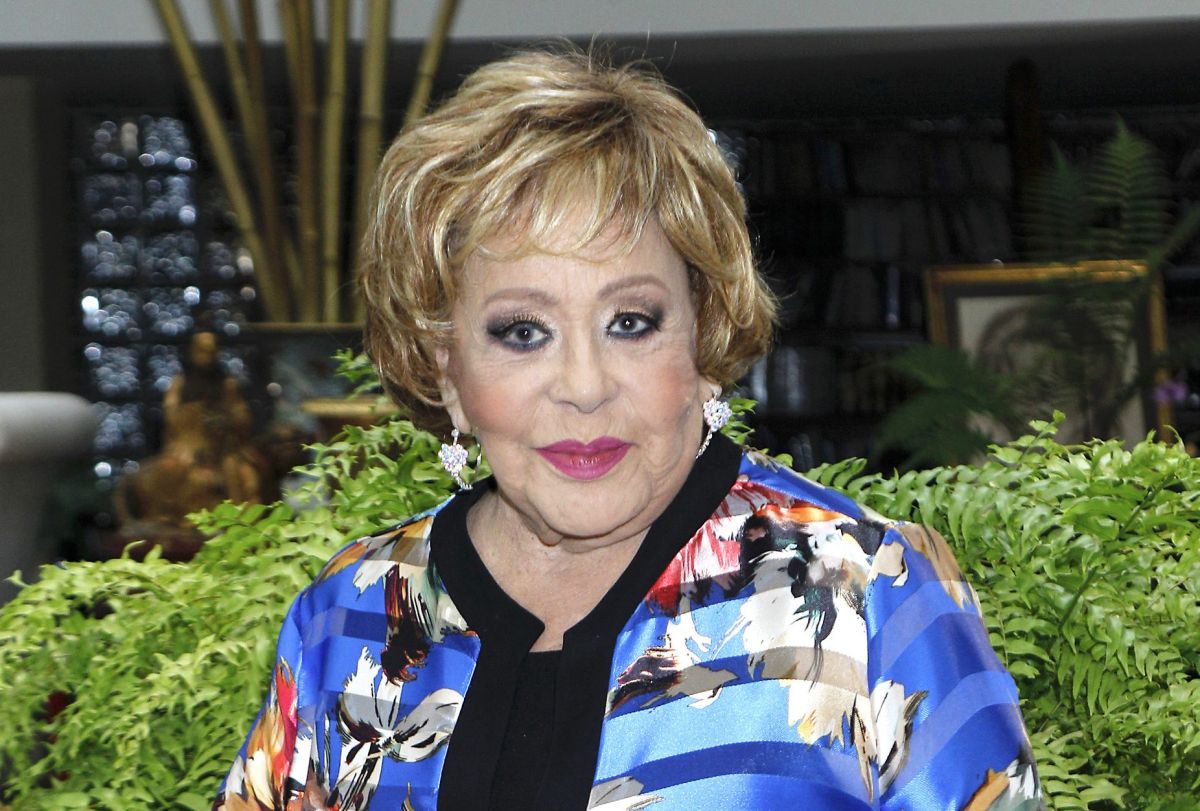 Because they still have a lot of mother, the Pinal dynasty is preparing to celebrate the matriarch of the family. Following a tradition, the famous women of the clan will gather on this Mother's Day to celebrate as she deserves the actress considered the last diva of Mexican cinema, Silvia Pinal90 years old.
The mother of Sylvia Pasquel, Alexandra Y Luis Enrique Guzman She has overcome health issues in recent years, so her descendants are happy to meet her on such a special day.
"Undoubtedly We are going to spend it with the maximum diva of the countryfrom the industry, who is my grandmother, and with the great actress and the queen of my life, who gave me life and who is my mother (Sylvia Pasquel)", he shared Stephanie Chambers in a telephone interview.
"And with my offspring, Camila, because my other offspring (Michelle Salas) is not in Mexico.and I will share with the aunt, with the other aunt, with the cousin … You know, "he added.
The plan is that children, grandchildren and even great-grandchildren share a good time together.
"Family of women, but mainly next to my grandmother, who is the one the more I want to celebrate, together with my mother, Of course," said the 52-year-old singer and actress.
Until this Monday they did not know the mechanics for today's celebration. But if it comes to preparing a dish, Stephanie has no problem, because her culinary skills were revealed with her participation in the "MasterChef" program, where she was one of the revelations.
"Luis Enrique also likes to cookbut we don't know what we'll do, life gives you surprises, "said Stephanie.
Pasquel's daughter thanked God for the joy of having her grandmother healthy.
"It is a blessing of life, it is incredible to give it its place and honor grandparents, grandmother, mother on a very special day, of much gratitude, of much affection and of remembering the person who gave you life", he indicated.
"Every day is mother's day, but celebrating it one day is very moving."

Stephanie Chambers
In less than a year, Silvia Pinal has been hospitalized twice, but now she is ready to celebrate with her family.
You might also be interested in:
–Silvia Pinal is applauded during her return to theater stages at 91 years old
–Photo of Silvia Pinal causes outrage for allegedly reflecting her poor state of health
–Laura Zapata suffered an attempted robbery just like Silvia Pinal: "They had the same nurse as me"