Singer, the specialist in modifications based on classic porsche models based in California just introduced us to the Porsche 911 Turbo Study.
The Porsche 911 Turbo Study It is a response to the demand made by the owners of restoration services to incorporate turbocharging at once.
The car finished in color blue wolf featured here shows a Porsche 911 reinvented by Singer, configured by its owner. This particular owner has chosen the lightweight carbon fiber bodythe 3.8L twin-turbocharged and intercooled six-cylinder engine that generates more than 450 hp, the 6-speed manual transmission, the rear-wheel drive configuration, the specific suspension, the carbon ceramic brake system, the interior in Malibu Sand with Black Forest wood details, electrically adjustable heated seats and air conditioning among others.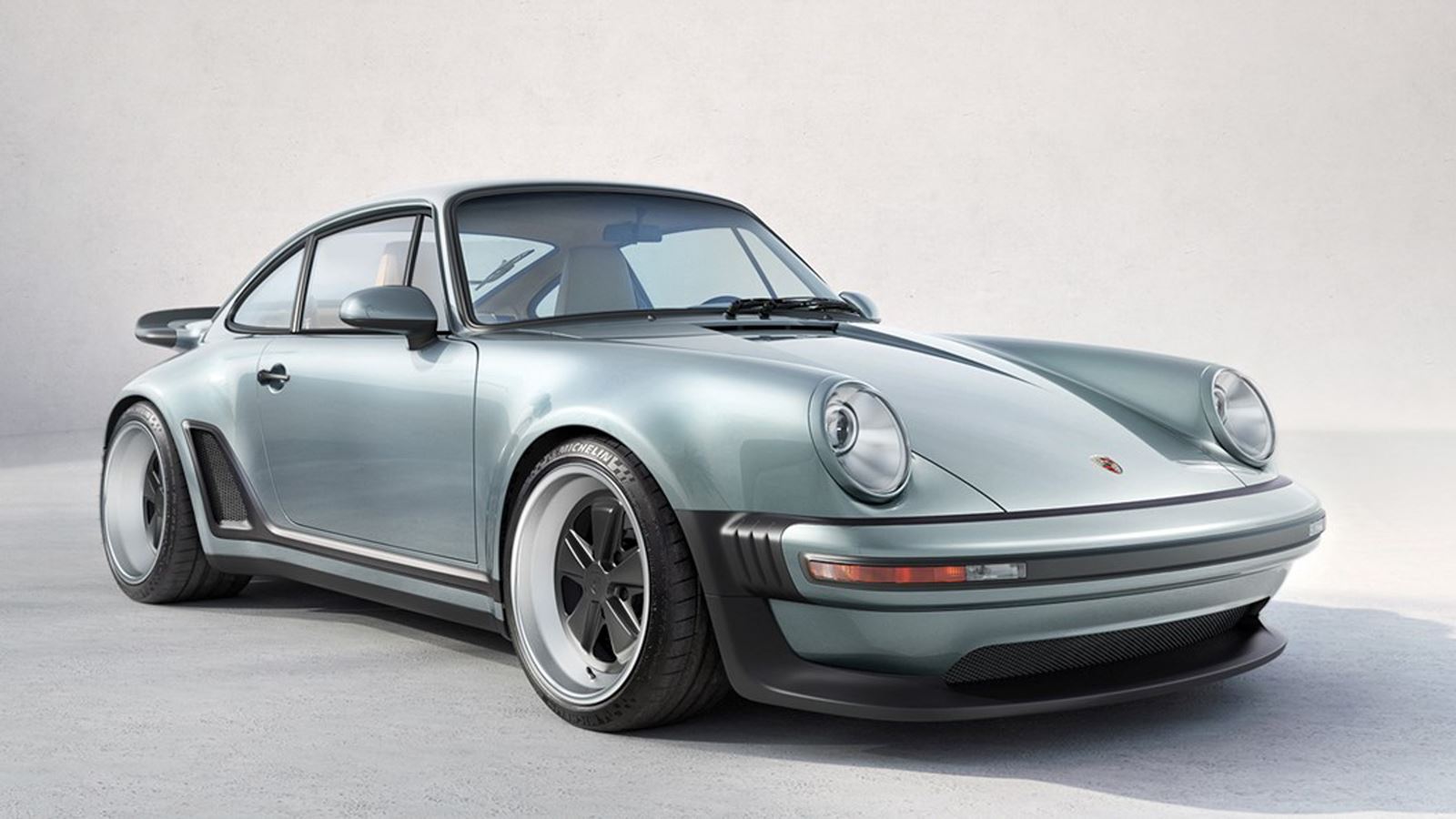 As with all of Singer's restoration services, the Turbo Study takes its starting point from the 964 generation of air-cooled automobiles. The study presents a new evolution of the Air-cooled flat-six mezger. Now in 3.8L form, the engine features two turbochargers with electric wastegate. Custom air-to-water intercoolers are mounted inside the intake chambers. The "shark fin" on the rear fender is reimagined as an intake that supplies cold air to the engine compartment to optimize combustion and cooling performance.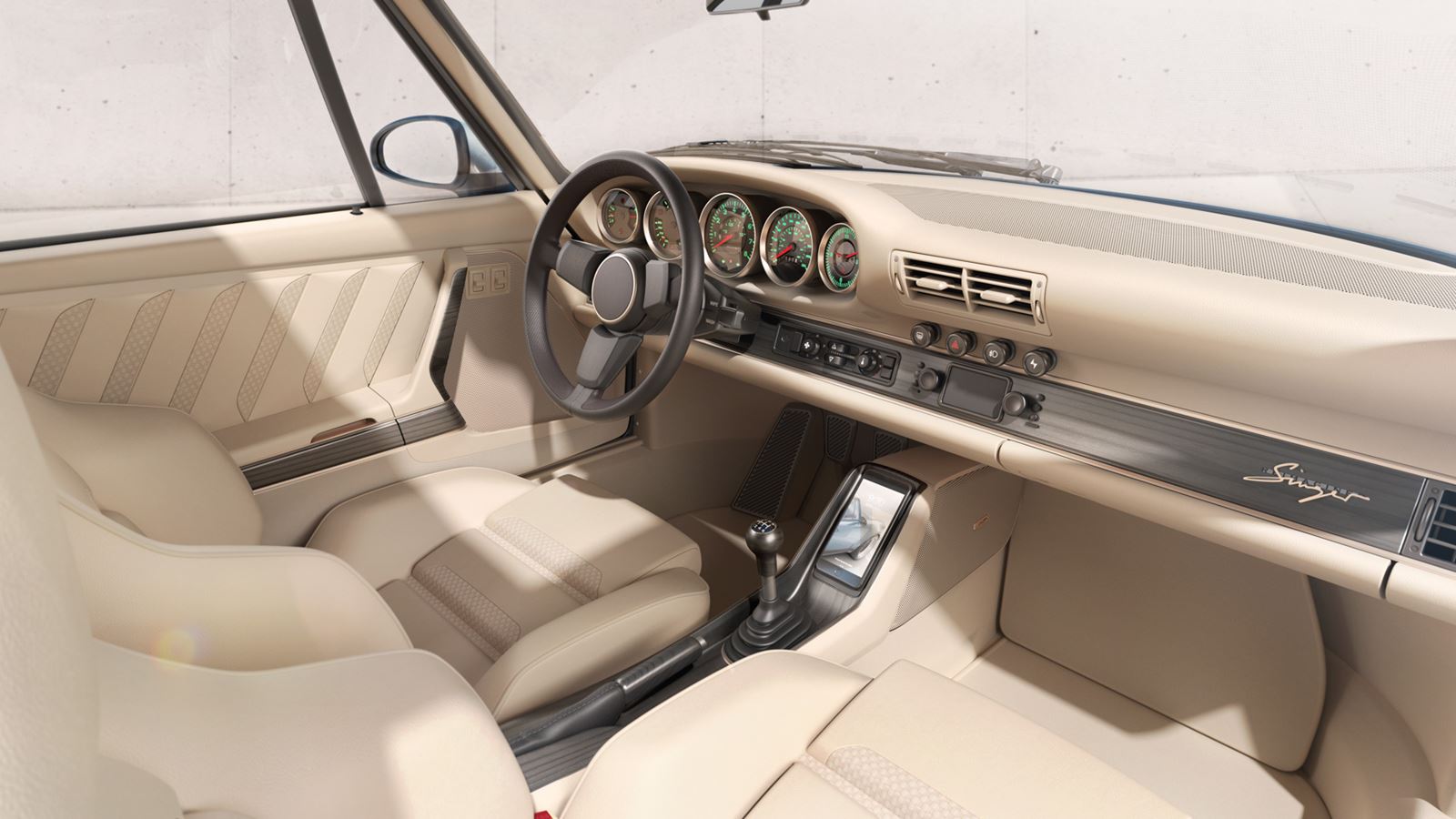 Thanks to these changes, the power starts at 450 hp and can be configured to suit the customer.
The bespoke carbon fiber bodywork keeps weight down but is reinvented to optimize aesthetic and functional performance. As always, the use of carbon fiber allows for reduced mass and improved stiffness, further sharpening dynamic responses.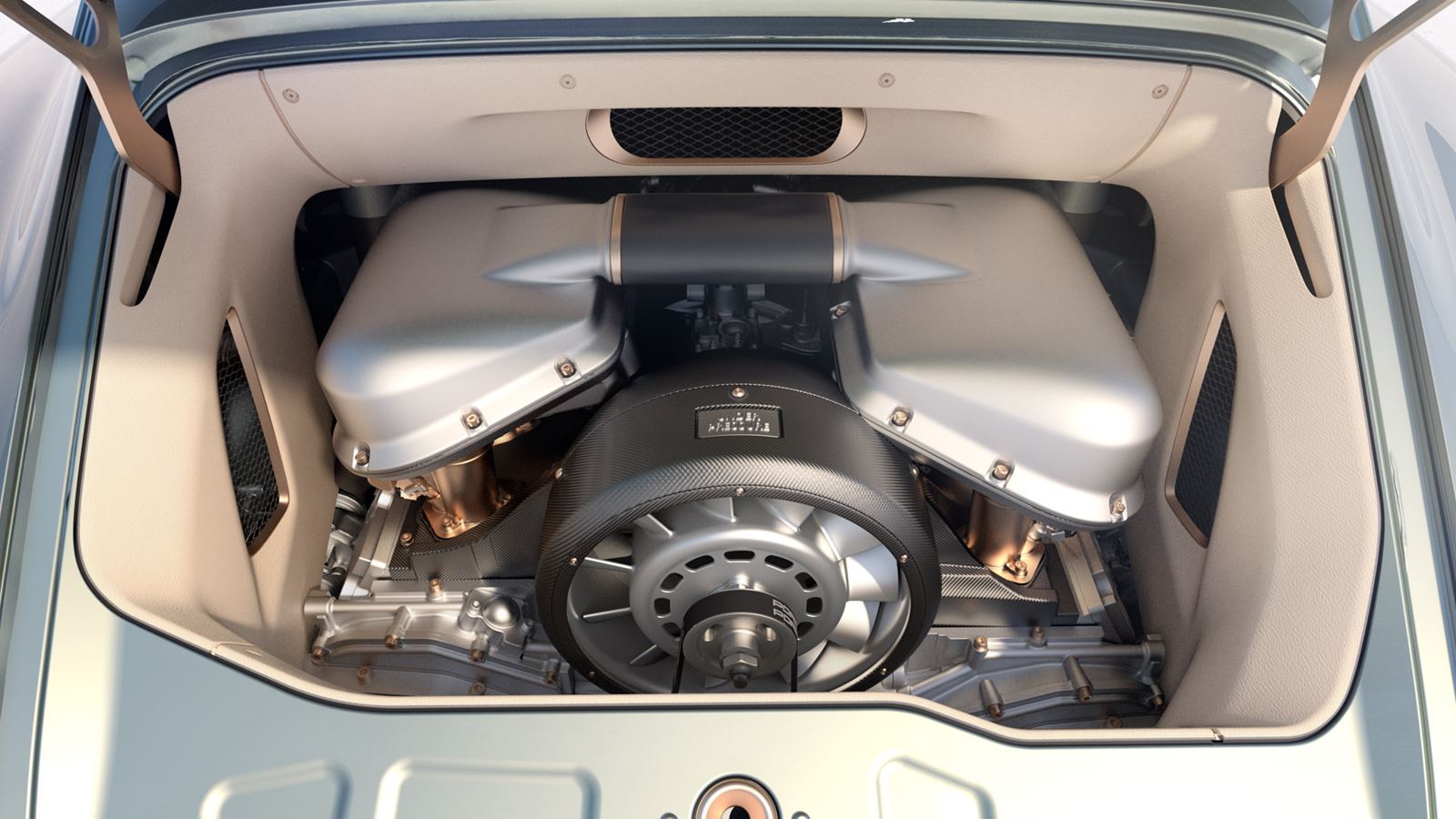 Customers who want a model like this but with four-wheel drive have to rest assured that the TurboStudy it can enable both rear-wheel drive and all-wheel drive restoration, although the tuner stresses that the rear-wheel drive setup allows owners to seek an alternative sporty approach.
Source | Singer