Škoda introduced the fourth-generation Fabia in May 2021. Now the company is preparing to complete the range of its multi-purpose car with the flagship trim level. Having ruled out an RS version, the Skoda Fabia Monte Carlo 2022 It is presented as the sportiest alternative of the model line.
It will arrive at dealerships by the end of the year and it will do so with a sportier image. Unfortunately, we will not see mechanical changes, but if a complete equipment. It will be placed above the current Sport trim and will stand out for its aerodynamic package. It will also include distinctive red elements in the interior.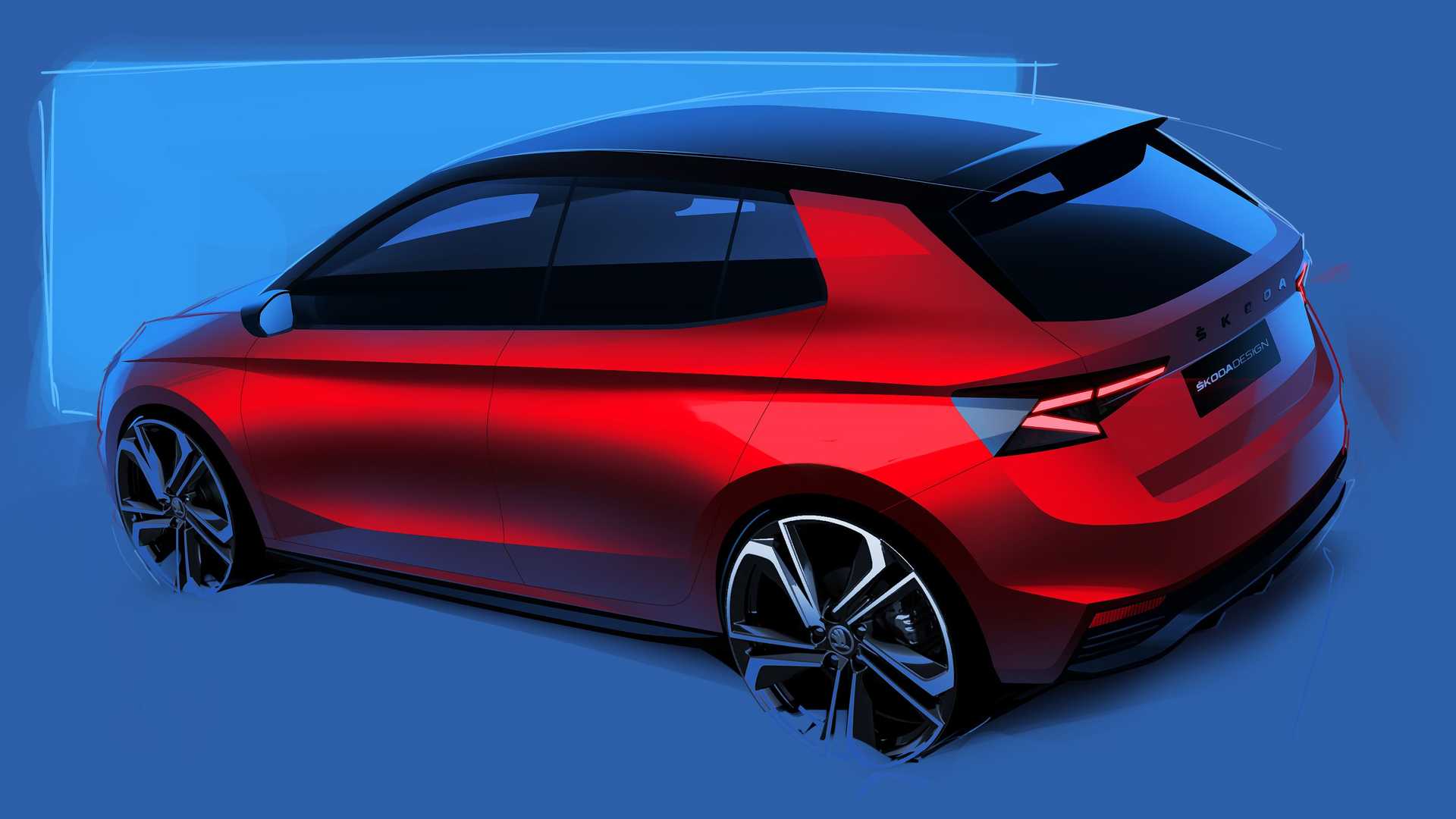 What do we know about the Fabia Monte Carlo 2022?
The teaser show the hatchback subcompact with a two-tone bodywork. The protagonists are red and black. The latter hue is seen on the roof, side mirror covers, front grille and A-pillar. Apparently, the Fabia Monte Carlo will have blacked-out headlights and taillights. They will go in combination with the black front and rear skirts.
Other visible settings include oversized rims, probably 18 inches. The cabin continues the red and black scheme of the exterior. Add exclusive Monte Carlo graphics on the touch screen. The moldings will not be missing either imitating carbon fiber and sportier seats as standard.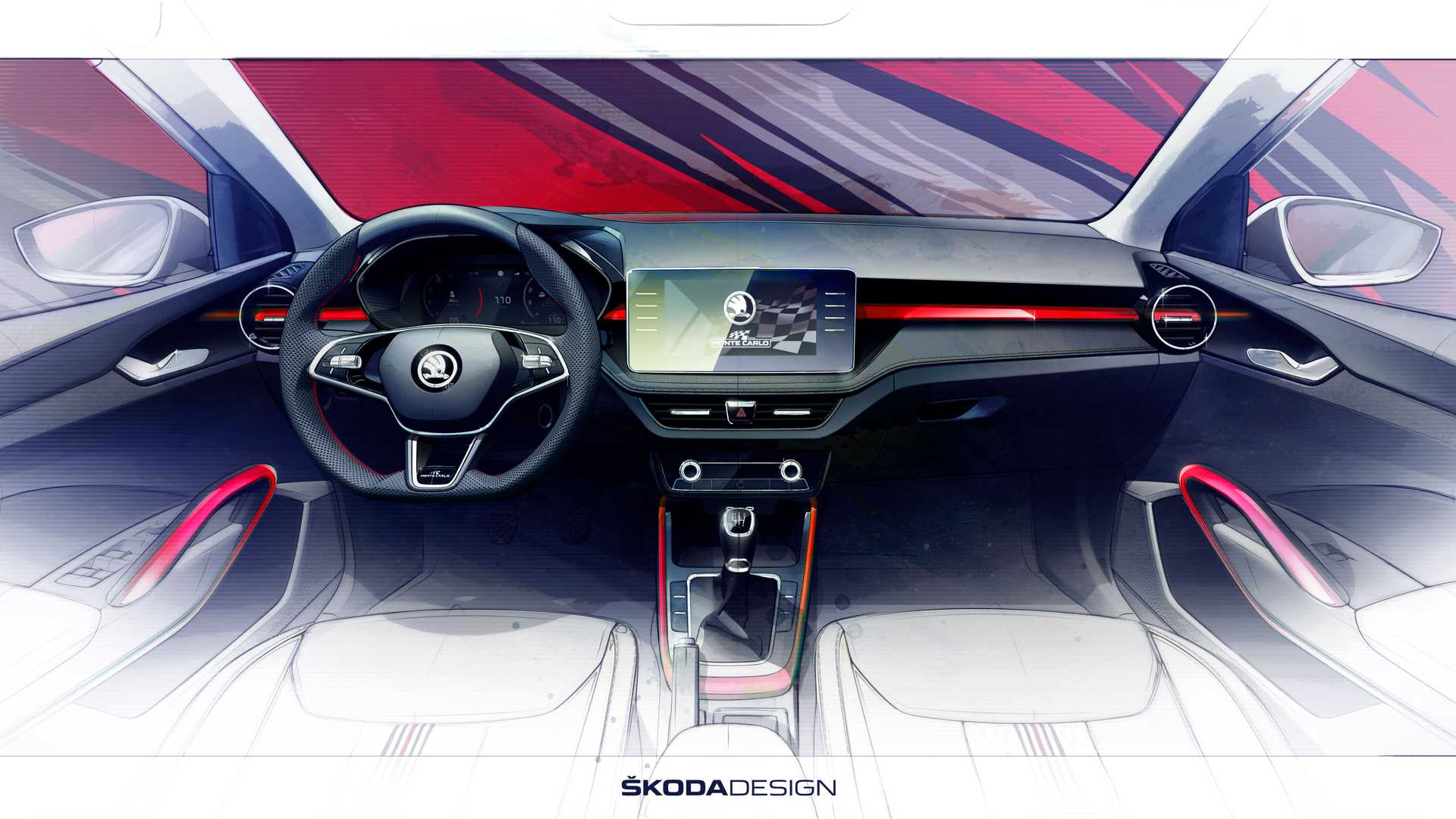 Judging by the manual gear lever that we see in the sketches, we can guess that it will be offered with the engine 1.0 TSI three cylinder and 110 hp. The four-cylinder block will also be available and 1.5 liters with 150 hp and DSG box as the top of the range. Lastly, we could see some changes to the suspension, which will bring it closer to the ground.
The latest generation Fabia is already substantially more expensive than its predecessor. That is why it goes without saying that the Monte Carlo will have a significant costcomfortably exceeding 20,000 euros without discounts or promotions.